Mobile App Vs. Web App: What You Need to Know
SOFTWARE DEVELOPMENT
What is the dif­fer­ence be­tween a mo­bile app and a web app?
As a busi­ness owner, pro­ject man­ager or stake­holder, one of the crit­i­cal de­ci­sions you will make in your quest for cus­tom soft­ware will be whether to de­velop a mo­bile ap­pli­ca­tion or a web ap­pli­ca­tion. Unless you are fa­mil­iar with the ba­sics of web­site de­vel­op­ment, there is a high chance you need a suit­able an­swer to this ques­tion: how do desk­top apps, web apps and mo­bile apps dif­fer?
This is not to say that you can't dif­fer­en­ti­ate be­tween a mo­bile ap­pli­ca­tion and a web ap­pli­ca­tion on your own, but do you know which of the two of­fers a higher re­turn on in­vest­ment? What are the fac­tors that you need to con­sider be­fore you de­cide? Which of your buyer per­sonas mo­ti­vated your choice?
It's tricky, right?
You don't have to worry; you aren't alone. That's why we're here to guide you through the se­lec­tion process.
In this ar­ti­cle, we ex­plore the dif­fer­ences be­tween web apps and mo­bile apps. By the time you reach the end, you will have
knowl­edge of the processes in­volved in build­ing mo­bile and web apps,
knowl­edge of the tech­nol­ogy be­hind it.
how to de­cide which of them is suit­able for your busi­ness and how you can link your web­site to whichever kind of ap­pli­ca­tion you choose.
the var­i­ous fac­tors to con­sider be­fore you choose one.
and lastly, how you can lever­age web and mo­bile app de­vel­op­ment to achieve your busi­ness goals.
Before we dive in, let's take a quick mo­ment to com­pare and con­trast the two:
Mobile App vs. Web App: Definitions, Pros and Cons
The traf­fic com­ing from mo­bile apps and web apps make up a con­sid­er­able vol­ume of all or­ganic traf­fic for web­sites and eCom­merce stores. Mobile app vs web app sta­tis­tics are stag­ger­ing.
Currently, mo­bile apps are re­spon­si­ble for 50% of web traf­fic glob­ally for the last four con­sec­u­tive years (2017 — 2021).
However, traf­fic is not the sole in­di­ca­tor of busi­ness re­turn. You still need to con­sider your Click-Through Rate (CTR), sales con­ver­sion, and cus­tomer re­ten­tion.
So, let's briefly de­fine and com­pare the pros and cons of build­ing mo­bile apps and web apps.
What are web apps?
Web ap­pli­ca­tions, short­ened as web apps, are ap­pli­ca­tion pro­grams stored re­motely on a server and de­liv­ered to a web browser in­ter­face via the in­ter­net.
Think about the func­tion­al­ity you can per­form on your browser. These in­clude on­line cal­cu­la­tors, word pro­cess­ing, eCom­merce stores, in­ter­net bank­ing, stock trad­ing, etc.
Some web apps only work with spe­cific browsers, while oth­ers work re­gard­less of the browser.
What are mo­bile apps?
Mobile ap­pli­ca­tions, also known as na­tive apps, are de­signed to func­tion ex­clu­sively on mo­bile de­vices.
Mobile apps have ac­cess to many fea­tures of mo­bile de­vices, such as the mi­cro­phone and cam­era, and there­fore of­fer im­proved func­tion­al­ity and op­ti­mal user ex­pe­ri­ence.

Mobile App Vs Web App Pros
Here is a quick com­par­i­son be­tween mo­bile apps and web apps.
Mobile App
Higher speed and per­for­mance due to built-in fea­tures on phones such as lo­ca­tion ser­vices, cam­era and mi­cro­phone, etc.
Superior user ex­pe­ri­ence and op­ti­mised per­for­mance for over­all bet­ter func­tion­al­ity.
Push no­ti­fi­ca­tions that en­hance con­ver­sion on the go for bet­ter en­gage­ment.
Ability to reach a broader au­di­ence by lever­ag­ing stores (App Store vs Google Play).
Web App
Cost-efficient in its de­vel­op­ment, re­sult­ing in a smaller amount of time and re­sources re­quired to build.
Easily ac­ces­si­ble to the mar­ket as it re­quires no ap­proval from mar­ket­places and app stores.
Wider cov­er­age to users re­gard­less of the type of de­vice or op­er­at­ing sys­tem.
Instant up­dates since it uses a com­mon code base al­low­ing for sim­pler and faster up­grades.
Mobile Apps vs Web Apps Cons
Here is a quick com­par­i­son of a mo­bile app vs web app cons
Mobile App
Requires high in­vest­ment as the cost of de­vel­op­ing across var­i­ous op­er­at­ing sys­tems can be ex­pen­sive. For in­stance, Android apps can­not work on Apple prod­ucts and vice versa.
The need to down­load, in­stall and grant ac­cess can be a turn off for po­ten­tial cus­tomers and, as such re­sult in a loss of rev­enue.
High cost of main­te­nance due to con­stant plat­form hard­ware and soft­ware up­grades. E.g. new phones or op­er­at­ing sys­tems.
Getting ap­proval from the app store can take time, and bad ex­pe­ri­ences/​rat­ings from users can kill the app and have se­vere neg­a­tive con­se­quences on the busi­ness.
Web App
Dependence on in­ter­net avail­abil­ity means the app is al­most use­less where there is no in­ter­net ac­cess.
Limited ac­cess to de­fault mo­bile de­vices fea­tures such as GPS, cam­era, mi­cro­phone, etc.
Non-uniform ex­pe­ri­ence for users as dif­fer­ent web browsers can af­fect the smooth run­ning of the web app
Most browsers do not sup­port push no­ti­fi­ca­tions, which trans­lates to po­ten­tial loss of en­gage­ment and cus­tomers.
Understanding the tech­nol­ogy be­hind de­vel­op­ment
Web de­vel­op­ment has a lot of tech­ni­cal jar­gon that many busi­ness lead­ers will find bor­ing. It re­ally sucks read­ing tech­ni­cal terms when you can't wrap your head around them. However, we'll cover the ba­sics and sim­plify it for you as much as pos­si­ble. Having the ba­sic knowl­edge be­hind the tech­nol­ogy we lever­age will give you an in­sight into which one is the most suit­able for your busi­ness.
Full-stack de­vel­op­ment is broadly di­vided into two main cat­e­gories; front-end and back-end.
The front-end deals with con­vert­ing data into a graph­i­cal in­ter­face with the use of pro­gram­ming lan­guages such as JavaScript (JS), Hypertext Markup Language (HTML), and Cascading Style Sheet (CSS).
JavaScript: Used by al­most all web de­vel­op­ers to code cus­tomer be­hav­iours into web­sites, web apps or mo­bile apps.
HTML: Hypertext Markup Language han­dles the struc­tur­ing of your web page.
CSS: The Cascading Style Sheet is a pro­gram­ming lan­guage that con­trols the pre­sen­ta­tion of your web page. It re­mains the foun­da­tion of the World Wide Web to­day, along­side Javascript and HTML.
Back-end de­vel­op­ment in­volves util­is­ing data­bases to trans­fer and re­ceive data from one end to an­other.
It also en­com­passes the man­age­ment of user con­nec­tions, se­cure con­nec­tion and every­thing that em­pow­ers your web ap­pli­ca­tion to per­form op­ti­mally. Popular pro­gram­ming lan­guages such as Python, Java, PHP and Ruby are used for back-end de­vel­op­ment.
Mobile web app frame­works and other tech­nolo­gies
Every busi­ness is unique, and so are the tech­nolo­gies that power their ap­pli­ca­tions. We have analysed var­i­ous fac­tors that are im­por­tant to con­sider when choos­ing be­tween mo­bile apps and web apps. However, the tech­nol­ogy de­ployed also de­pends on some fac­tors.
Here are what we rec­om­mend based on our ex­per­tise and years of ex­pe­ri­ence:
Website
Speed of in­for­ma­tion mat­ters in web­site de­vel­op­ment. Many web de­vel­op­ers of­ten pri­ori­tise vi­sual ap­peal over load­ing speed. According to sev­eral re­ports, 40% of users leave web­sites that take longer than 2 - 3 sec­onds to load.
The lighter and softer your web­site, the faster it shows data, and the higher Google will score it on Google Lighthouse.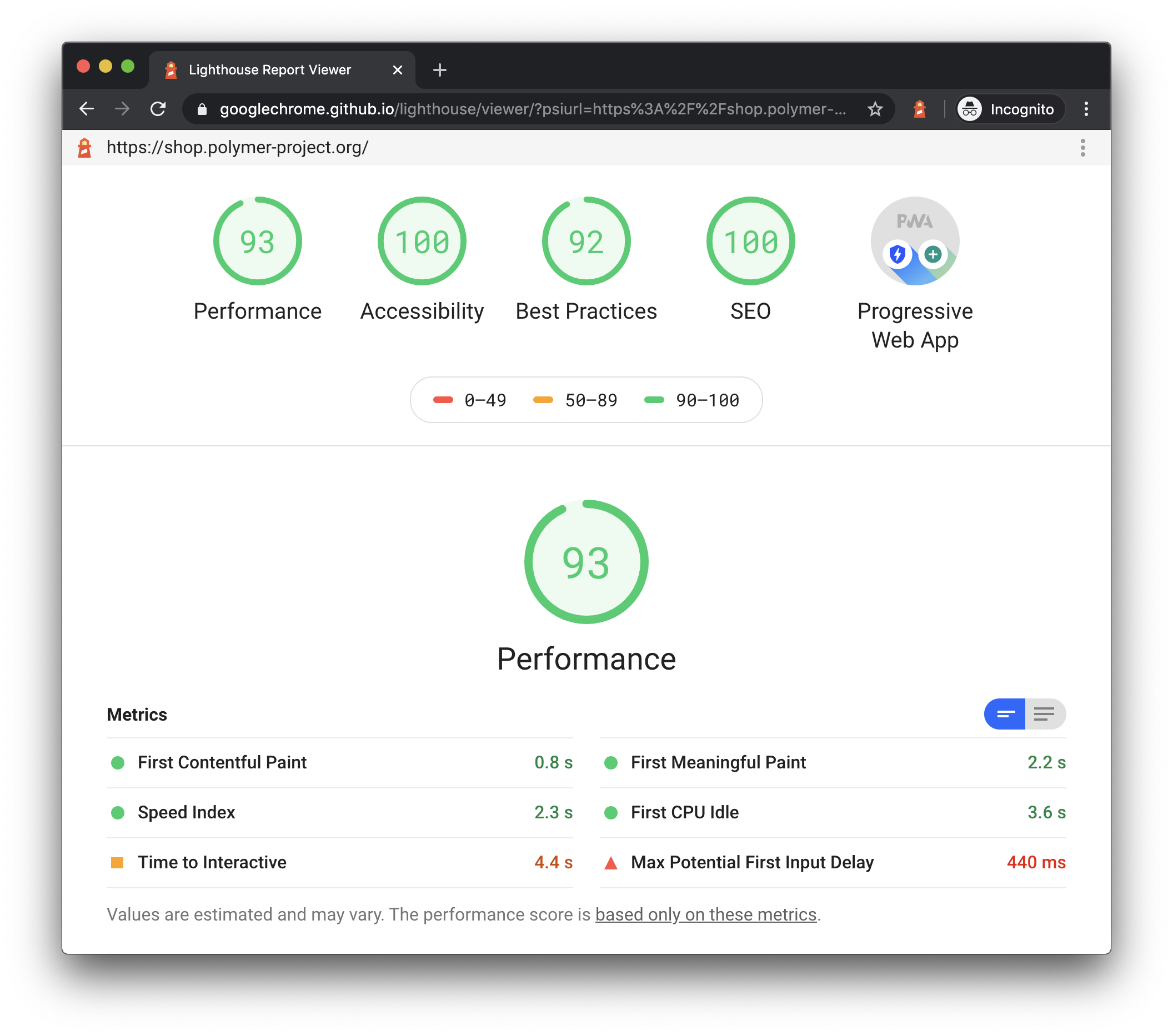 Web App
When we say web app, we are re­fer­ring to re­spon­sive web apps. For busi­nesses that want to save both money and time, we usu­ally rec­om­mend de­vel­op­ing re­spon­sive web apps first be­fore build­ing mo­bile apps.
An ex­am­ple of this is when you have one app that works on a desk­top as well as through a mo­bile browser, such as Slack.
Mobile App
There are many tech­nolo­gies mo­bile de­vel­op­ers de­ploy for app de­vel­op­ment. However, we rec­om­mend us­ing React Native due to its re­spon­sive user in­ter­face and fast load time.
One ques­tion that most busi­ness own­ers ask is, can we in­te­grate mo­bile ap­pli­ca­tions to web ap­pli­ca­tions? The quick an­swer is, yes!
Mobile ap­pli­ca­tion in­te­gra­tion can be car­ried out us­ing ap­pli­ca­tion pro­gram­ming in­ter­face (API) tools and by us­ing a shared data­base. So yes, mo­bile apps de­vel­oped with React Native can be linked to web apps. However, con­sider what the in­ten­tion of the prod­uct is. If it is im­por­tant to be across all de­vices, note that you only need a mo­bile app and a min­i­mum vi­able prod­uct (MVP) to get started cre­at­ing the ap­pli­ca­tion ecosys­tem. If the prod­uct re­quired na­tive de­vice ac­cess, such as ge­olo­ca­tion, that can't be ac­cessed through a web app - that func­tion­al­ity would­n't be avail­able across all plat­forms.
If this so­lu­tion in­ter­ests you, then feel free to book a ses­sion with our de­vel­op­ment team.
The process of build­ing a mo­bile app
According to Statista, mo­bile apps' rev­enue through app stores and in-app ad­ver­tis­ing stands at $693 bil­lion, while en­ter­prise mo­bil­ity has a pro­jected value of $510.39 bil­lion by 2022. As a busi­ness owner or stake­holder, your com­pany should take ad­van­tage of these grow­ing trends.
Beyond app cre­ation, the mo­bile app de­vel­op­ment processes your de­vel­op­ers adopt will de­ter­mine the suc­cess or oth­er­wise fail­ure of your app.
At WorkingMouse, we fol­low a de­vel­op­ment process we call the Way of Working that en­sures all your scope re­quire­ments are fully met. You can read more about it here.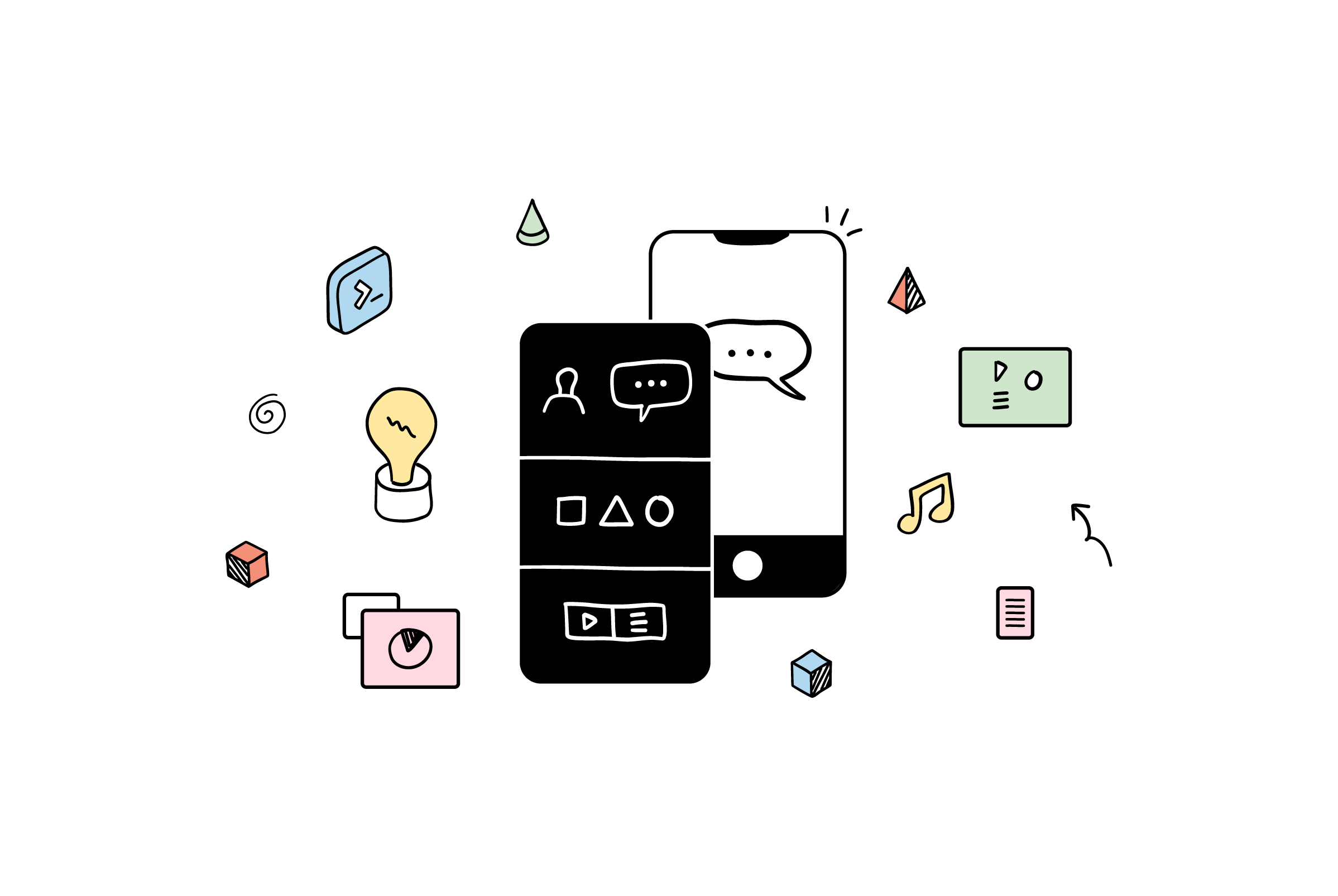 Web App Vs. Mobile App: Which is bet­ter for my busi­ness?
How would you feel if we told you that so­lu­tion A is bet­ter than so­lu­tion B?
You might take our word for it. Unfortunately, though, we can't make that de­ci­sion for you.
No two busi­nesses are the same, ir­re­spec­tive of their level of sim­i­lar­i­ties. Even if you be­long to the same in­dus­try and serve the same au­di­ence, your busi­ness strate­gies and cus­tomer ser­vice is ex­clu­sively your as­set.
As such, your de­ci­sion to opt for a web app or na­tive app de­pends on sev­eral fac­tors, which we've cov­ered off be­low:
Top 6 Factors to con­sider while choos­ing web app vs mo­bile app
Here are some of the fac­tors to con­sider in the web app vs. mo­bile app de­bate:
Target Audience
Your cus­tomers are the most crit­i­cal de­ter­mi­nant of most of your busi­ness de­ci­sions. You need to un­der­stand your buyer per­sonas, de­mo­graph­ics, psy­cho­me­t­ric, pur­chase power and pref­er­ences.
Comparing web apps and mo­bile apps sta­tis­ti­cally will al­ways favour the lat­ter. This is be­cause, for every 1% in­crease in web app au­di­ence, there is a 41% in­crease in mo­bile users. However, a di­rect com­par­i­son might not be log­i­cal busi­ness-wise. You need to know which of the two your au­di­ence is more com­fort­able work­ing with. For in­stance, if your busi­ness serves the mil­len­nial, choos­ing a web app over a mo­bile app spells dis­as­ter right from the start.
In con­trast, if your cus­tomers are busy pro­fes­sion­als such as bankers, ac­coun­tants, or busi­ness lead­ers, there is a chance that they will not have time to op­er­ate mo­bile de­vices as they are al­ways glued to their lap­tops.
In that case, a web app may be an in­tel­li­gent choice. Also, if you need to up­date your ap­pli­ca­tion fre­quently, it will be best to in­vest in a web app over a na­tive app. However, if your ser­vices re­quire cus­tomers to use your app of­fline with full func­tion­al­ity, a mo­bile app is the pre­ferred choice.
See what I mean? Lots to con­sider.
Functionality and user ex­pe­ri­ence (UX)
As we ex­plained ear­lier, mo­bile apps al­low the user to use mo­bile de­vices with in­built func­tion­al­i­ties such as cam­era, mi­cro­phone, lo­ca­tion and so on. Therefore, if the prod­ucts or ser­vices you mar­ket re­quire that your cus­tomers use these fea­tures, then you should con­sider na­tive app de­vel­op­ment.
Development and launch time
Time is al­ways a crit­i­cal fac­tor for the suc­cess of your busi­ness. If you need to reach your cus­tomers within the short­est pos­si­ble time, a web app is def­i­nitely your best op­tion.
This is be­cause mo­bile app de­vel­op­ment is time-con­sum­ing from a tech­ni­cal per­spec­tive. Additionally, you will need to de­velop dif­fer­ent apps for the var­i­ous op­er­at­ing sys­tems, Android and iOS. Furthermore, the mar­ket­place re­quires ap­proval be­fore you can pub­lish it for users to down­load.
Organic reach and ease of dis­cov­er­abil­ity
Despite the num­ber of users, mo­bile apps rely en­tirely on busi­ness­es' ef­forts in let­ting their cus­tomers know about their app.
Some users as­sume that every busi­ness owns a mo­bile app. Thus, many of them will pos­si­bly check you out on the Play or App Store to see what they can find. On the other hand, web apps are ranked or­gan­i­cally through web­site pages. Therefore, your SEO ef­fort will ben­e­fit web apps over mo­bile apps.
Privacy Concerns
With cy­ber­crime grow­ing and the con­tin­u­ous aware­ness of the need for pri­vacy, many cus­tomers are con­scious of the apps they in­stall on their phones. If users need to grant ac­cess to use some of your ap­pli­ca­tion fea­tures, they may be dis­cour­aged from in­stalling the app. This gives web apps an edge over na­tive apps.
Budget
Web apps are more bud­get-friendly com­pared to mo­bile apps. If your busi­ness seeks to min­imise ex­penses, a web app is a more cost-friendly choice. However, you need to be care­ful not to pri­ori­tise bud­get over achiev­ing your busi­ness ob­jec­tives.
Conclusion
Your busi­ness will mas­sively ben­e­fit from choos­ing the right tech­nol­ogy. Do mo­bile apps work bet­ter for your busi­ness? Will your so­lu­tions serve your cus­tomer bet­ter through web apps? Do you think it's best to in­te­grate your web app and mo­bile app into your web­site?
Regardless of what you choose, you can rest as­sured that our de­vel­op­ers are al­ways avail­able to help you get the best for your busi­ness. Get in touch with us now, and we will be happy to help in scal­ing your busi­ness.