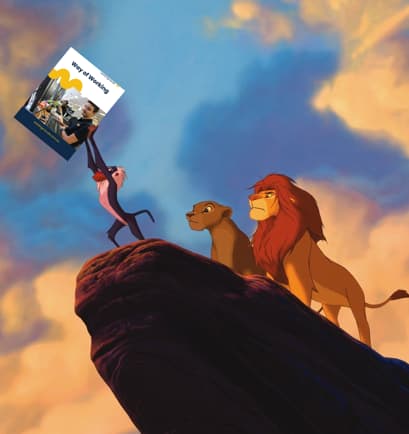 How Introducing a Way of Working Will Improve Your Software Development Projects
SOFTWARE DEVELOPMENT
Software de­vel­op­ment is rid­dled with risks and chal­lenges. That's why de­vel­op­ment com­pa­nies of­ten try to mit­i­gate those risks through well known method­olo­gies like Agile. While Agile is some­thing every­one strives to be, it can be con­fus­ing know­ing ex­actly what it means. To help place a struc­ture around the method­ol­ogy, WorkingMouse has cre­ated a Way of Working.
The Rationale
At WorkingMouse we work in pro­ject teams called Pods. Each Pod con­sists of a squad lead, UX de­signer, web de­vel­oper and test­ing en­gi­neer. Because there are mul­ti­ple Pods work­ing across a num­ber of pro­jects it can be dif­fi­cult to en­sure uni­for­mity. This might lead to Pods per­form­ing dif­fer­ently. The Way of Working em­braces the ag­ile method­ol­ogy and cre­ates a struc­ture that every Pod fol­lows. The ben­e­fit is that every team has a blue­print for de­vel­op­ing a suc­cess­ful, ag­ile pro­ject.
The Process
WorkingMouse sep­a­rates a pro­jects life­cy­cle into five stages. These are brief, scope, de­vel­op­ment, en­vi­ron­ments and sup­port. The im­age be­low gives the best sum­mary of how the life­cy­cle works. In the words of all Philadelphia 76ers fans, we "trust the process."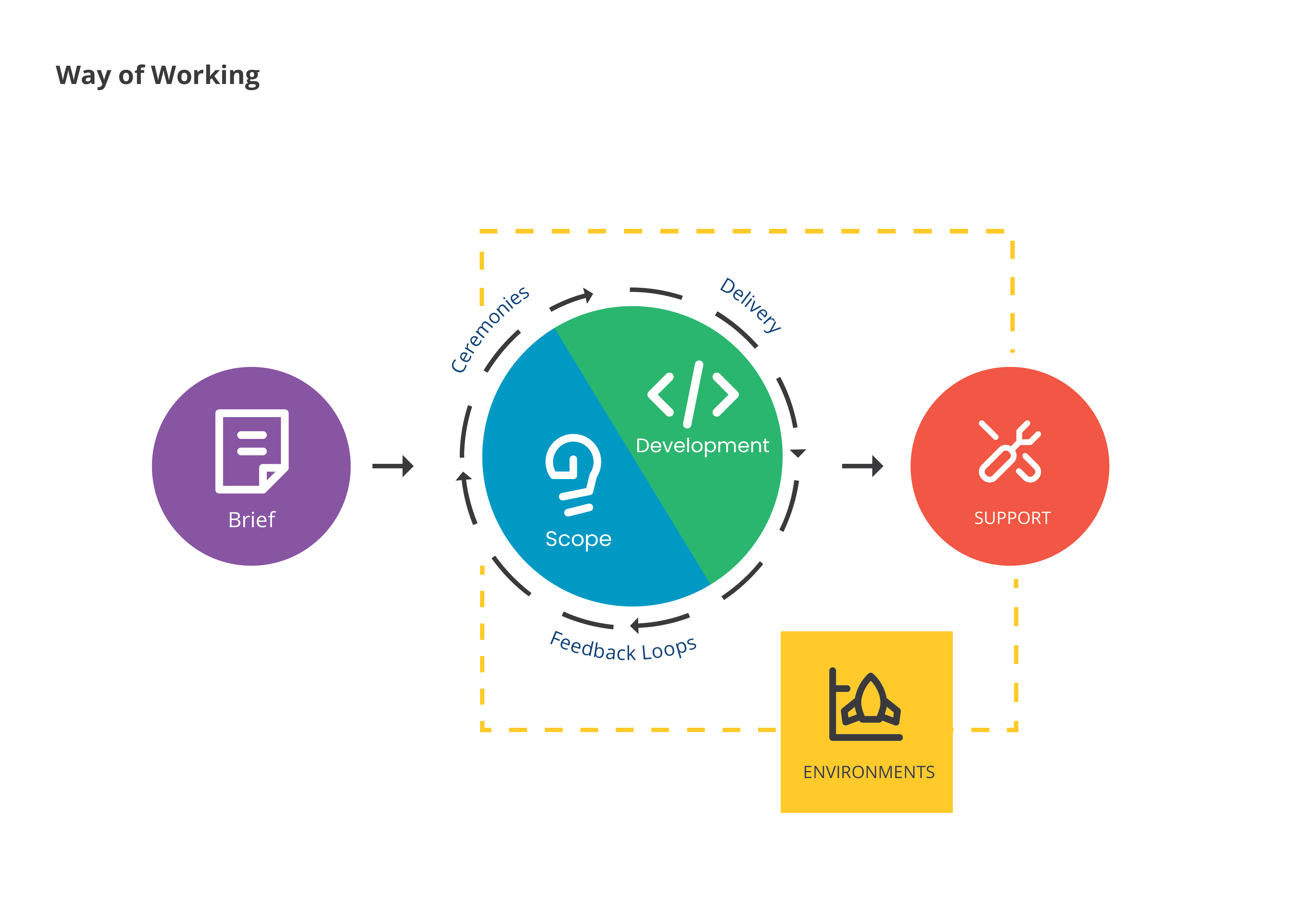 Brief is in­tended as a high level dis­cov­ery stage. It's pur­pose is to un­der­stand the pro­ject and de­ter­mine whether there is a good fit be­tween the client and WorkingMouse. Scoping starts to drill down into the specifics of the pro­ject. By us­ing the dis­cov­ery kit, Pods can cre­ate a back­log and roadmap for the pro­ject as well as a pro­to­type that we build to­wards. Once a pro­ject is scoped, it pro­ceeds into de­vel­op­ment. The de­vel­op­ment cy­cle is shown be­low.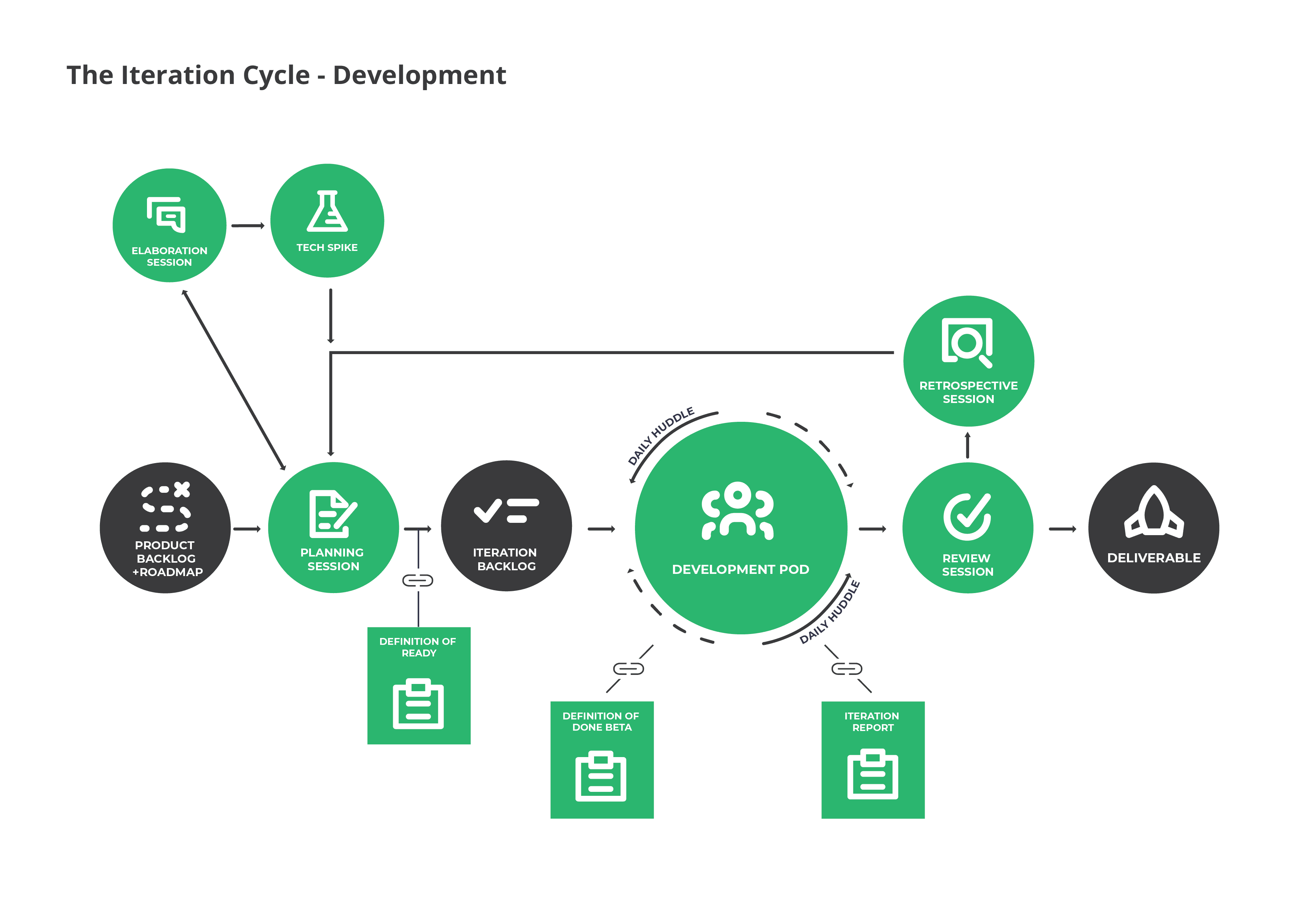 The it­er­a­tion com­mences with a plan­ning ses­sion. This is con­ducted with the en­tire Pod as well as other busi­ness stake­hold­ers. The pur­pose of the plan­ning ses­sion is to de­ter­mine what tick­ets (features) will be taken from the back­log and de­vel­oped over the next fort­night. It is also an op­por­tu­nity for the team to re-de­fine the user ac­cep­tance cri­te­ria if re­quired. After the ses­sion is com­plete, the Pod elab­o­rates and de­ter­mines if the it­er­a­tion is ready to be­gin.
While in an ac­tive it­er­a­tion, tick­ets are com­pleted by the web de­vel­oper and thor­oughly tested by the test­ing en­gi­neer. This con­tin­ues un­til all the planned tick­ets are com­pleted or un­til the as­signed time pe­riod con­cludes. All com­pleted tick­ets are pre­sented to the busi­ness stake­hold­ers dur­ing the re­view ses­sion. The tick­ets are re­leased to a beta en­vi­ron­ment where the client is ad­vised to con­duct user ac­cep­tance tests (UATs).

This leads into the Environments stage of the Way of Working. As men­tioned above, the ap­pli­ca­tion is firstly de­ployed from a lo­cal de­vel­op­ment en­vi­ron­ment to a beta en­vi­ron­ment. This is tested against the user ac­cep­tance cri­te­ria to en­sure it meets the de­f­i­n­i­tion of done. When all stake­hold­ers are ready to pro­ceed, the pro­duc­tion re­lease check­list is com­pleted and it the ap­pli­ca­tion is live.
Agile Influences
As men­tioned above, the Way of Working is based on the ag­ile method­ol­ogy. This can be seen through the blend of scope, de­vel­op­ment and en­vi­ron­ments. WorkingMouse does­n't treat them as sin­gu­lar stages where one leads on to the next. Rather, they are blended to­gether so that be­fore an ap­pli­ca­tion is fin­ished it may go through var­i­ous cy­cles of scope, de­vel­op­ment and de­ploy­ment. This al­lows the team to learn and mea­sure from pre­vi­ous it­er­a­tions rather than sim­ply de­vel­op­ing to a wa­ter­fall method­ol­ogy.
Evolution
The most im­por­tant point to note is that the Way of Working is never fin­ished. There are al­ways more lessons to be learned and new strate­gies to adopt. That is why the doc­u­ment that you down­load now may not be the same doc­u­ment you down­load in 2 months. The trick, keep your eye out for the star on the front cover. That's how you can tell the Way of Working has been up­dated.
A lot of blood, sweat and tears went into cre­at­ing the Way of Working. There are a lot of un­knowns in soft­ware de­vel­op­ment and at times, we have had to learn quickly. We en­cour­age every­one to adopt the Way of Working in their busi­ness.