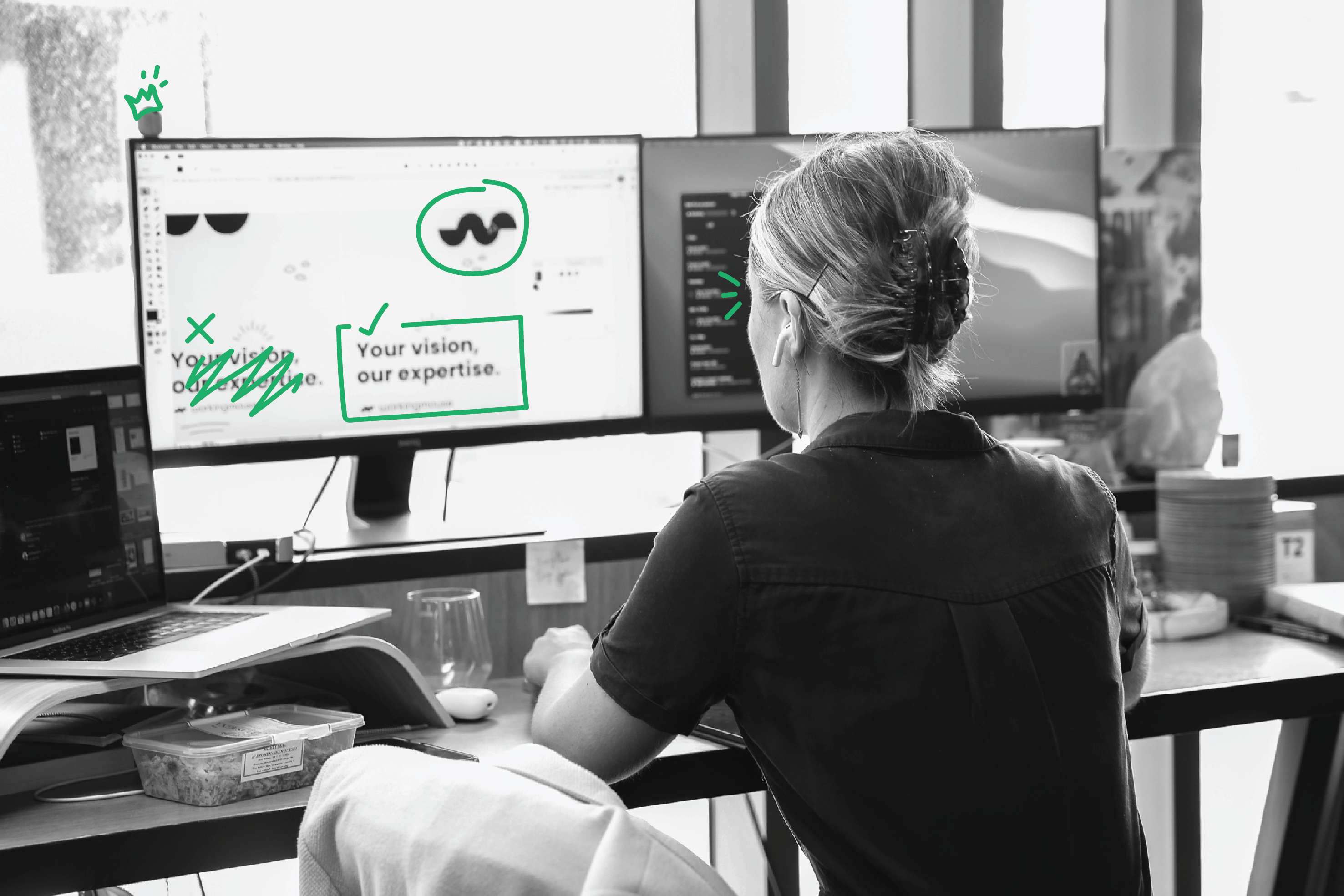 Quality Over Quantity: A Checklist for Enhancing Your Website
WEBSITES AND-BRANDING
Have you ever opened a web­site and said, "ahh, my eyes!!!" Now think about what made it so?
Hectic nav­i­ga­tion
Weird back­grounds
No (or very min­i­mal) im­agery?
Awful font choices
Limited, if any, con­sid­er­a­tion to brand­ing…
These are all as­pects of what NOT to do when cre­at­ing a web­site. Granted there are more, and I will en­deav­our to high­light as many as pos­si­ble here.

It's what so­cial me­dia pages, di­rec­to­ries, re­fer­rals pages, etc. all link back to. The is­sue is, if a web­site vis­i­tor gets linked to your web­site from one of these av­enues, and they see any (if not all) of the above DON'Ts list…they are go­ing to bounce and do so very quickly.
So, why would they stay?
Or a bet­ter ques­tion to ask might be, what would en­tice them to stay?
Pretty much the op­po­site of the DON'Ts list, but to en­sure I just don't high­light them, I am go­ing to break them down and add a few more point­ers. Plus, I'll add in a few handy hints about what met­rics they pair up with on an an­a­lyt­ics plat­form (for more info about an­a­lyt­ics plat­forms, read my other blog! And to know what a met­ric is and why is it im­por­tant, read yet an­other one of my blogs!)
1. Navigation
A web­site's nav­i­ga­tion needs to ori­ent and di­rect vis­i­tors, but it also con­tributes pos­i­tively to your SEO (search en­gine op­ti­mi­sa­tion). Due to this, it is in­cred­i­bly im­por­tant to keep it clear and con­cise.

Take the WorkingMouse web­site as an ex­am­ple. We pride our­selves in drilling down on in­for­ma­tion about the in­dus­try and our pro­jects but want to pro­vide the abil­ity for our web­site vis­i­tors (a sub­stan­tial num­ber of these are our cus­tomers) learn along­side us.
Therefore, we changed up our nav­i­ga­tion ti­tle slightly here to show­case our knowl­edge spread­ing brand and that are ex­perts in our field.
The nav­i­ga­tion head­ing "Learn" ori­ents our vis­i­tors with di­rect­ing them to our knowl­edge cen­tre of the web­site. Additionally, Google, and other search en­gines, recog­nise this is our area for knowl­edge­able con­tent, and it can di­rect searchers here too.
Also, for Google's sake, a well or­gan­ised web­site is deemed a qual­ity web­site. So, if your nav­i­ga­tion is di­rec­tive and or­gan­ised, Google will re­ward you for this.
Question: How can I val­i­date the qual­ity of my web­site's nav­i­ga­tion through an­a­lyt­ics?

Answer: Heat maps! These are a great rep­re­sen­ta­tion of data which de­picts how vis­i­tors are mov­ing over the web­site and what they click on. Use the "move" op­tion here. If you see a lot of move­ment across the nav­i­ga­tion bar, then it's most likely not pro­vid­ing the most di­rect in­for­ma­tion.
Top Tip: some an­a­lyt­ics pro­grams don't have heat maps as an an­a­lyt­ics op­tion. In this case look at page views and their ses­sion times. If the page view is high and the ses­sion time is low, it is likely that the nav­i­ga­tion is­n't as clear as it could be.
2. Backgrounds
I could lump back­grounds with im­agery and brand­ing, but as this is our web­site's can­vas, we want to set it up as a strong foun­da­tion.
I see bad back­grounds in 2 lights:
Static — like some­thing out of PowerPoint Windows XP back­ground tem­plates (remember the sand-like one?!?!)
Overwhelming — this is not a time square peo­ple! Keep it clean!
Digging into this a bit fur­ther, a great web­site back­ground should show­case the brand, not take more than 3 sec­onds to load (at an ab­solute max­i­mum) and dif­fer­en­ti­ate ar­eas of con­tent through­out.
The met­ric I would use here to val­i­date a great back­ground would be bounce rate.
There are a heap of dif­fer­ent blogs and case stud­ies that will high­light which are the bounce rates to hit and which are the ones to be aware of. My rec­om­men­da­tion, al­ways look into an in­dus­try stan­dards pages. SEM Rush keep their list­ing up­dated con­sis­tently.
The con­struc­tion of the back­ground will be fleshed out more with brand­ing and im­agery (scroll down, they're com­ing up next!).
3. Imagery
A pic­ture is worth a thou­sand words. What a cliché! But se­ri­ously…
If your web­site's im­agery is on point, it should be to tell a story! Just for clar­i­fi­ca­tion, when I say story, I don't mean a sto­ry­board of im­ages that walk through your com­pa­ny's life story #aintanybodygottimeforthat!
Select im­ages that are hero im­ages. These are the im­ages that de­pict your brand per­fectly in 2 di­men­sions. They speak vol­umes to what your com­pany does, the peo­ple who work there and start to set the prece­dent of the qual­ity of work pro­duced.
Images do not al­ways have to be pho­tos; they can be graph­ics, videos, gifs, etc. If I con­tinue us­ing the WorkingMouse web­site ex­am­ple, as soon as you click on to it, you see a reel of bite sized videos on a loop.

Each video de­picts as­pects of our or­gan­i­sa­tion's brand; the peo­ple, the process and the tech­nol­ogy. This is a great way to en­gage web­site au­di­ences and show­case a lot of in­for­ma­tion in a clean man­ner.
Going back to that bounce rate met­ric — an en­gaged web­site vis­i­tor is not go­ing to jump out of the web­site in­stantly so that bounce rate stays nice and low (well low with re­spects of in­dus­try stan­dard).
Remember when I men­tioned the heat map met­ric ear­lier? Heat map­ping [should] have a "scroll" op­tion. This means you should be able to see the con­cen­tra­tion of vis­i­tors who scroll through each of your web­pages. This is a great way to mea­sure en­gage­ment for each page.
If you have ac­cess to both met­rics, use them in a tan­dem ap­proach! The more ro­bust the data sets, and the bet­ter ob­ser­va­tions you can make there­fore the more strate­gic you can be about your next steps.
4. Branding (don't worry, I haven't for­got­ten fonts — it's just bet­ter placed here!)
I watched a video the other day that re­minded me that defin­ing brand­ing is ac­tu­ally quite dif­fi­cult. In my ex­pe­ri­ence, I gen­er­ally say, brand­ing is any­thing pro­duced by the com­pany that is mem­o­rable.
When I think about mem­o­rable el­e­ments of brands, I think of colours, shapes, slo­gans and the emo­tions those el­e­ments evoke.
Now — trans­late that to your web­site.
Your web­site is a flag­ship op­por­tu­nity for you to show­case your brand. Unlike so­cial me­dia plat­forms, where you are work­ing within the con­fides of their con­tent post­ing struc­tures, your web­site is just that, yours! So, make it just so!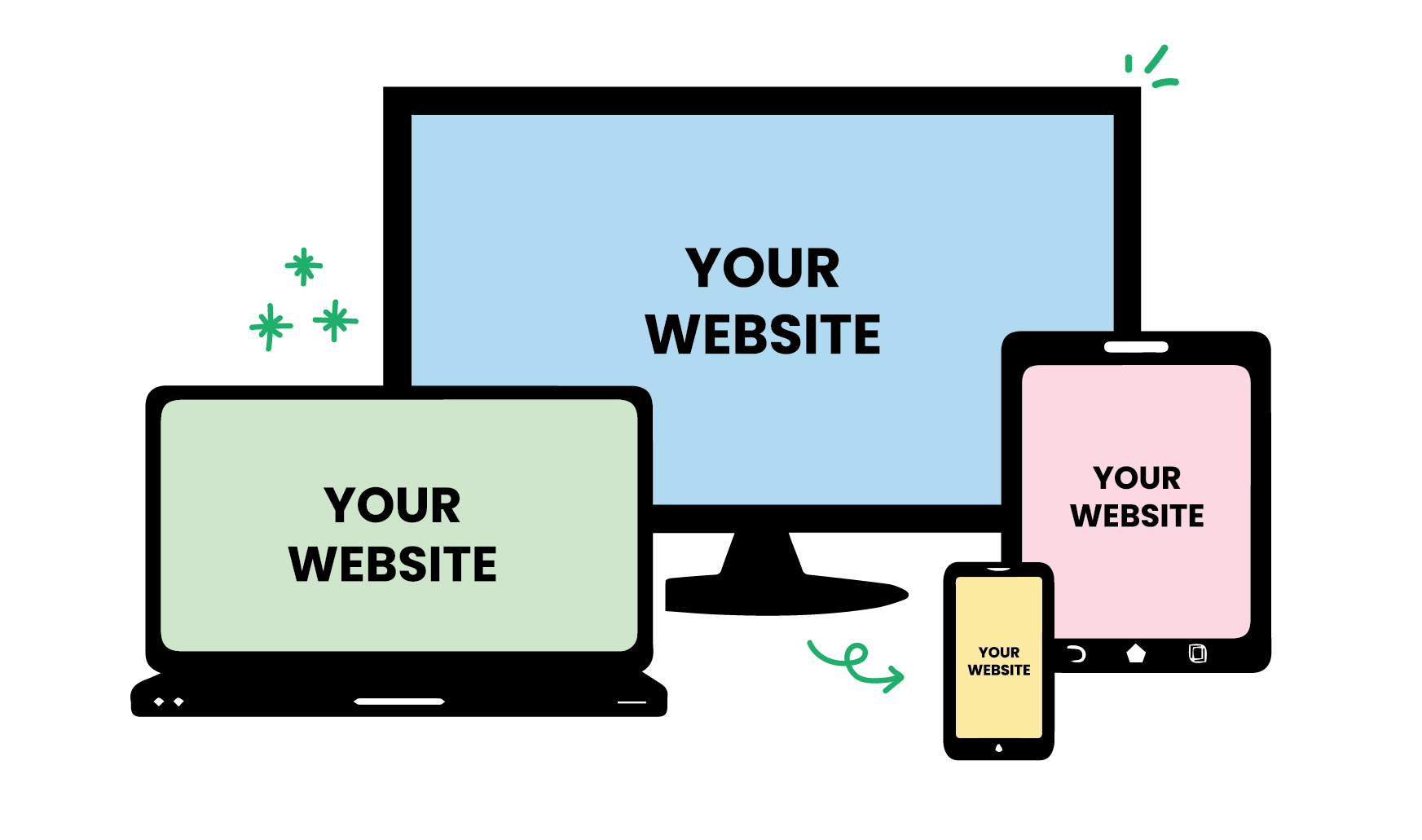 When I think of the Apple brand, I think of sim­ple yet so­phis­ti­cated de­signs and prod­ucts that work seam­lessly to­gether within their own eco-sys­tem.
So, hav­ing a look at their web­site, I should find this on each and every page (it's re­ally im­por­tant to stress that a web­site should have the same brand­ing all the way through). And that's ex­actly what I find!
Honestly, I could go into a lot more de­tail about brand­ing, but I sug­gest hav­ing a read of our Guide to a Successful Website — we have gone into A LOT more de­tail about it.
5. The Non-Visual Elements
If you had a chance to have a gan­der at our Successful Website Guide you will no­tice a lot goes into the build­ing blocks of a web­site that it not nec­es­sar­ily vi­sual.
To be hon­est, from a web­site vis­i­tor's point of view, the vi­sual stuff is go­ing to mean a lot more to them, but it's go­ing to mean noth­ing if they can't find you in the first place.
We live in a world ruled by a search bar and a verb, "google it." Because of this, we need to make sure that our dig­i­tal pres­ence fits in with this.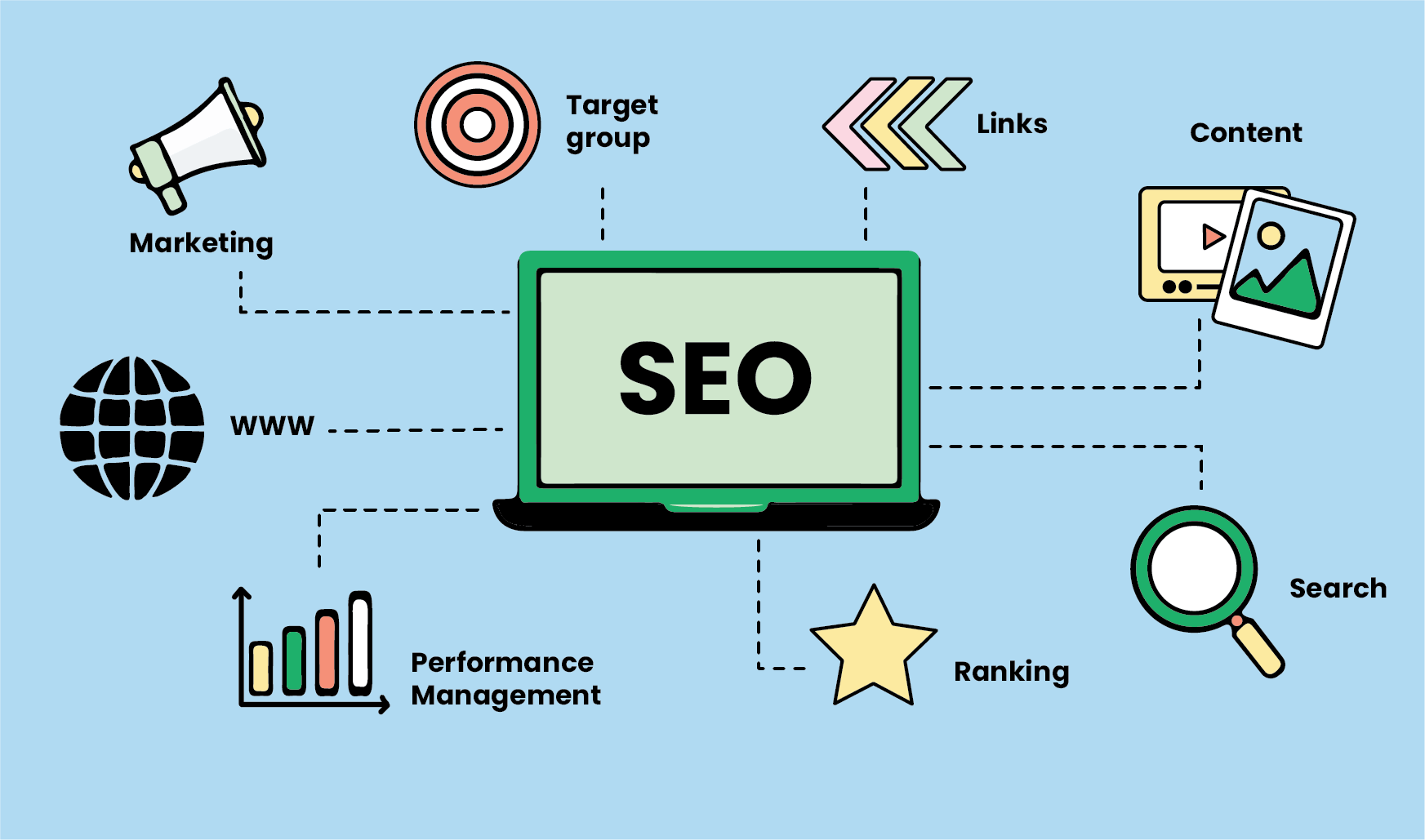 Earlier I men­tioned the term, SEO. Simply put, this is the process whereby we con­tin­u­ously it­er­ate on the web­site to make it more favourable to search en­gines.
More favourable means that the search en­gine will rank your web­site over and above other web­sites. As you might be aware, when a search re­quest is sub­mit­ted to the search en­gine, it scours the world wide web to pre­sent the re­searcher with op­tions that are per­ti­nent to their search. If you can an­swer the re­quest, you want your web­site to be front and cen­tre to the re­searcher.
The it­er­a­tion process of work­ing to­wards great SEO can seem re­lent­less but it is so worth the ef­fort in the end.
So, why am I harp­ing on about SEO as the last el­e­ment in this ar­ti­cle for a great web­site?
Great SEO, or rank­ing, comes from con­tent, back­links, nav­i­ga­tion (what we ex­plored be­fore), and so much more. For the pur­pose of this ar­ti­cle, I am go­ing to fo­cus on con­tent.
Content is king!
Another cliché — what?!?!? But in all se­ri­ous­ness, con­tent is the way to keep cur­rent, show ex­per­tise and en­sure web­site vis­i­tors that you still ex­ist!!!
Why do we want to stay cur­rent? In pub­lish­ing new con­tent, or up­dat­ing ex­ist­ing, search en­gines recog­nise this, and they LOVE it. Updated con­tent means bet­ter do­main au­thor­ity. This is pretty much the power your do­main has (i.e. the your branded URL slug) to in­flu­ence the rank­ing. Think do­main au­thor­ity is like do­main ex­per­tise.
Why do we search things? Because we don't know! And we put a LOT of trust in search en­gines to pro­duce re­sults that ac­tu­ally an­swer ques­tions. Or, more im­por­tantly, demon­strate that there is an ex­pert out there.
Website con­tent, al­beit videos, graph­ics, or writ­ten text, con­tribute to those "answers" we are also seek­ing to find. It is re­ally im­por­tant that when us­ing non-ver­bal con­tent, they are in­dexed and ref­er­enced cor­rectly.
SEO is a spo­radic rank­ing sys­tem to say the least…so it's best to keep up to date with SEO prac­tices. I like to use the word spo­radic be­cause it every year (if not more) the rules change.
But, whyyyyy?!?
Who knows, but there are very well-in­formed peo­ple out there that keep every­one else up­dated. My ad­vice, fol­low Google on Twitter and then re­fer to a "best prac­tices" guide, like this one pub­lished in May this year.
I have high­lighted a few dif­fer­ent met­rics through­out this ar­ti­cle that are [usually] in­cluded in an­a­lyt­ics plat­forms, but when it comes to SEO, it's a com­bi­na­tion of many (if not all).
Due to this, to val­i­date your SEO, and stay on top of it, use a rank­ing analy­sis plat­form such as SEMRush. There are many of these plat­forms out there, sim­i­lar to gen­eral an­a­lyt­ics plat­forms. To choose the best for you, think about your com­pany size, the size of you web­site and what the in­tent your web­site is there to do.
It's very in­ter­est­ing how some­thing, seem­ingly sta­tic, such as a web­site, can be so com­plex and fluid. Needless to say, web­sites are not set and for­get pieces of dig­i­tal con­tent, they need to be re­viewed, analysed and it­er­ated upon.
If you are think­ing to your­self, "gosh, I don't even know where to start with my web­site now." Hit us up for a con­sult!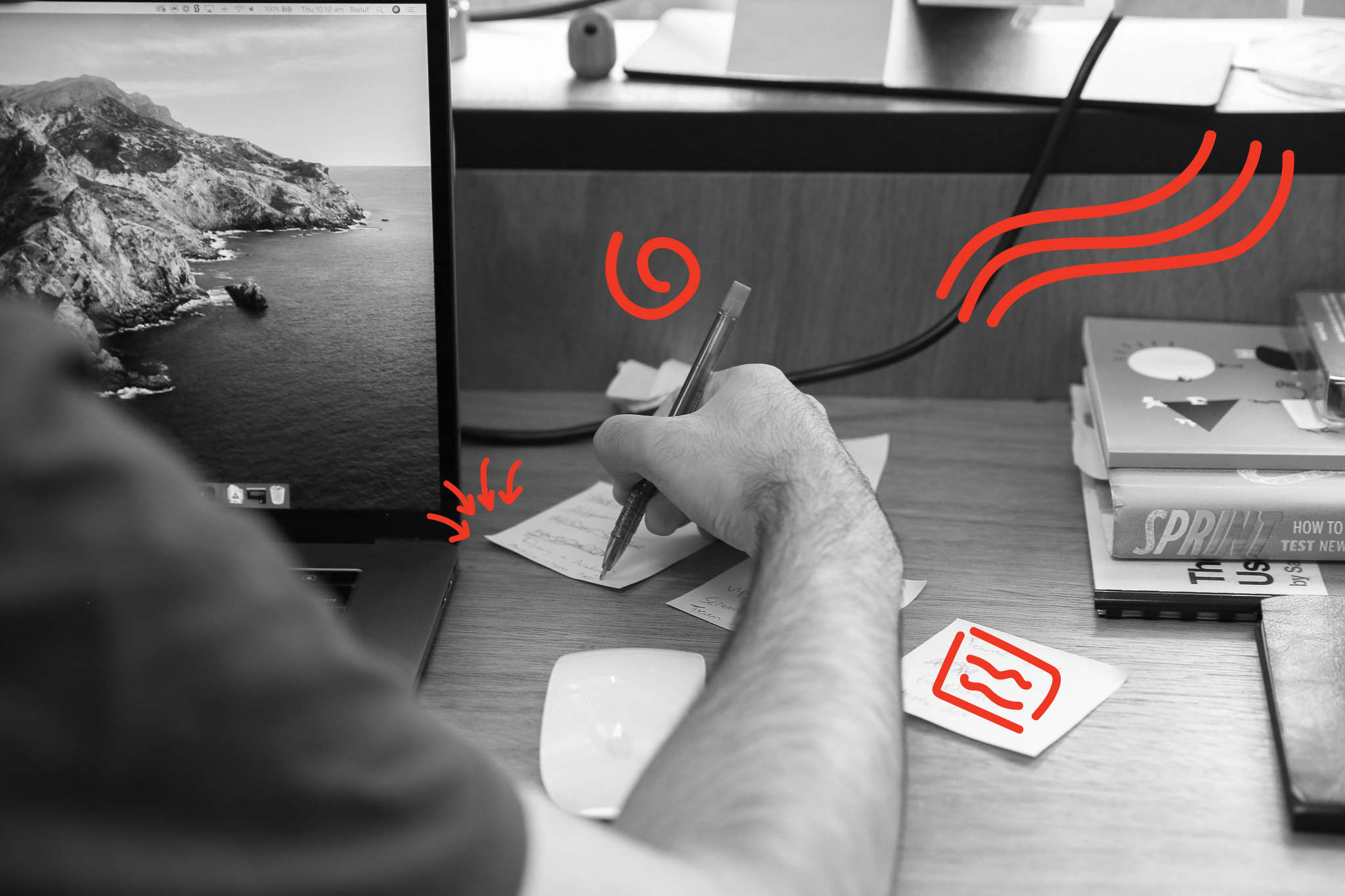 Migration vs Rebuild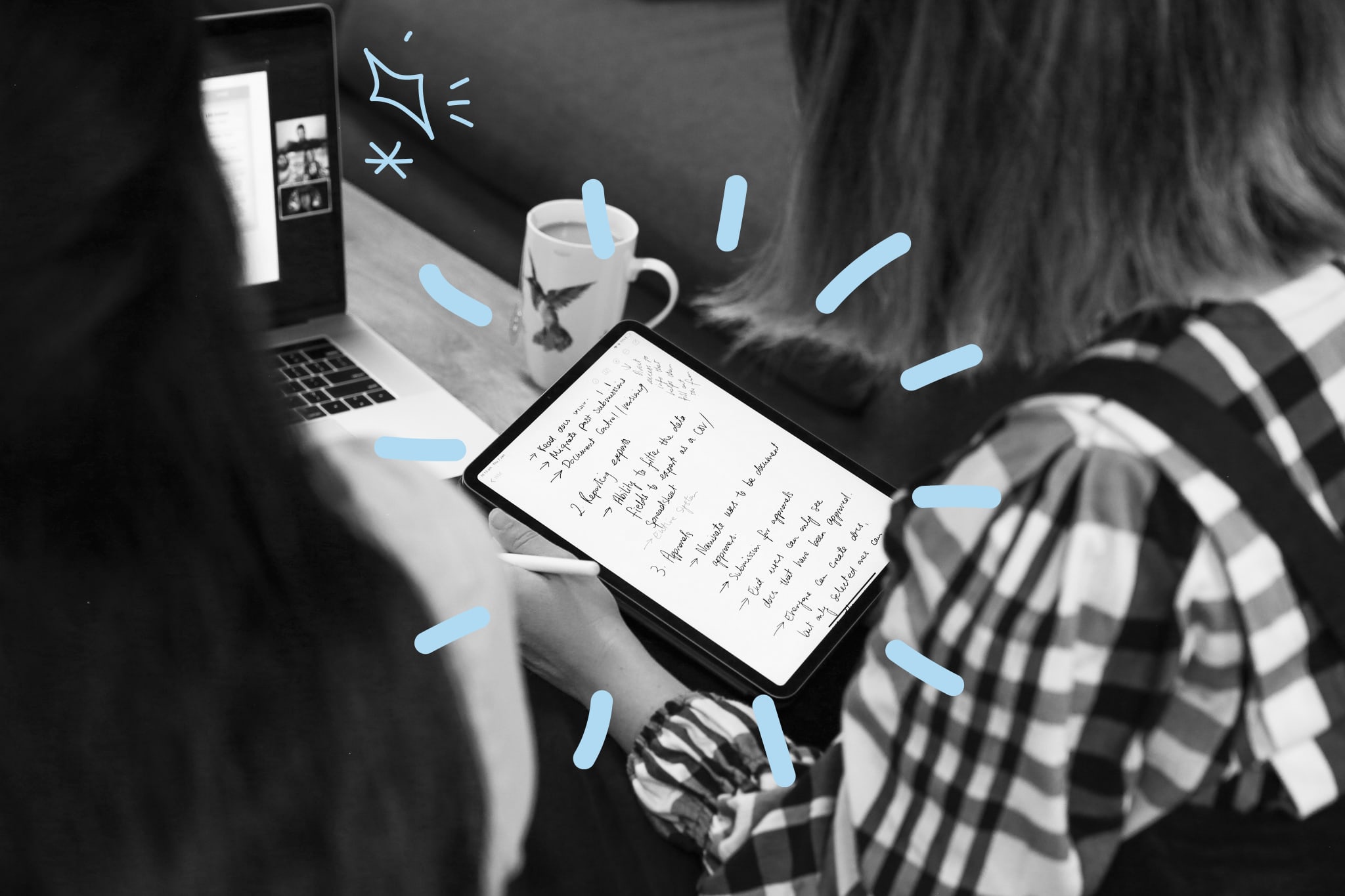 The top tech­nol­ogy frame­works you can use to build a mo­bile app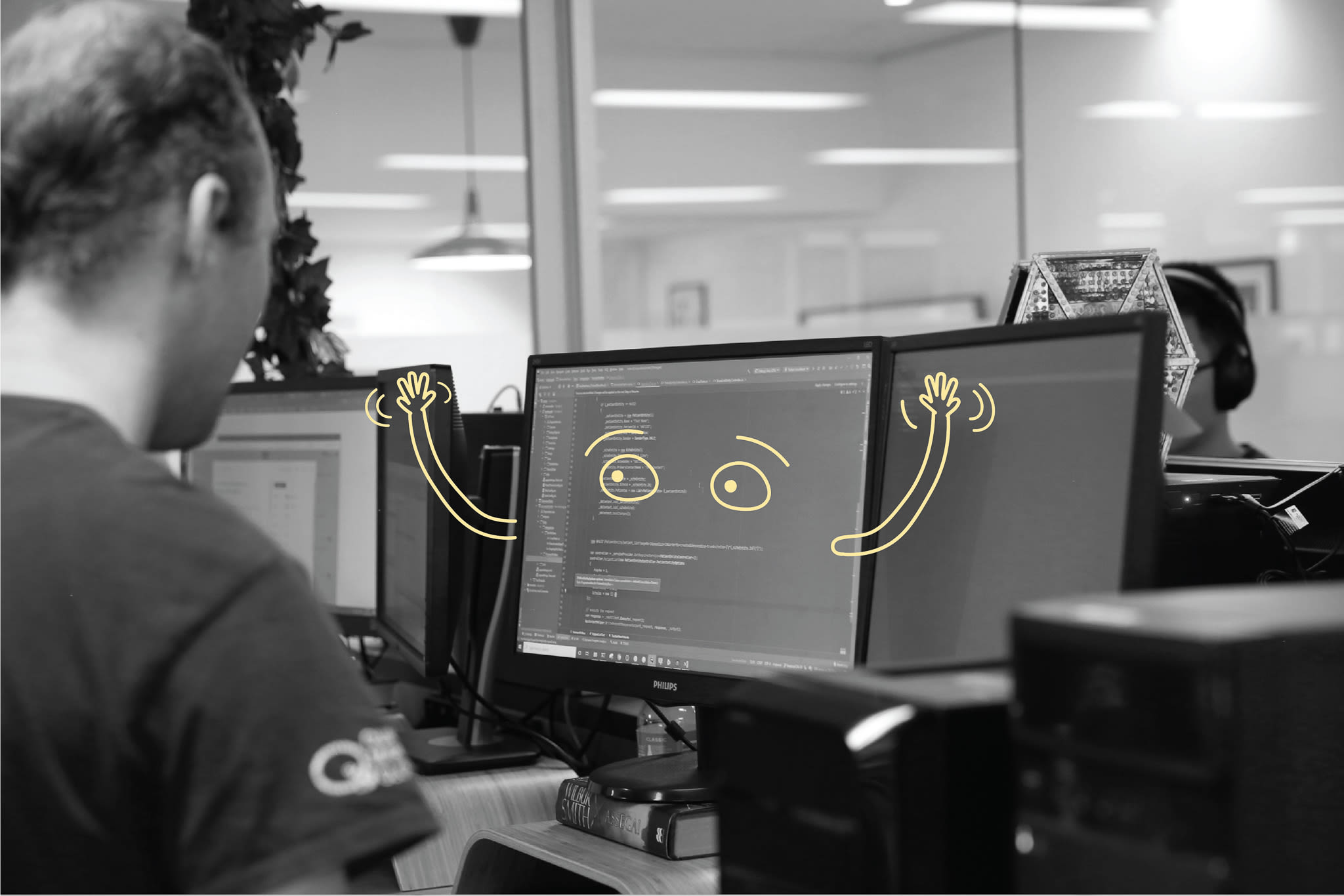 How does end of life soft­ware im­pact you?
Your vi­sion,
our ex­per­tise
true