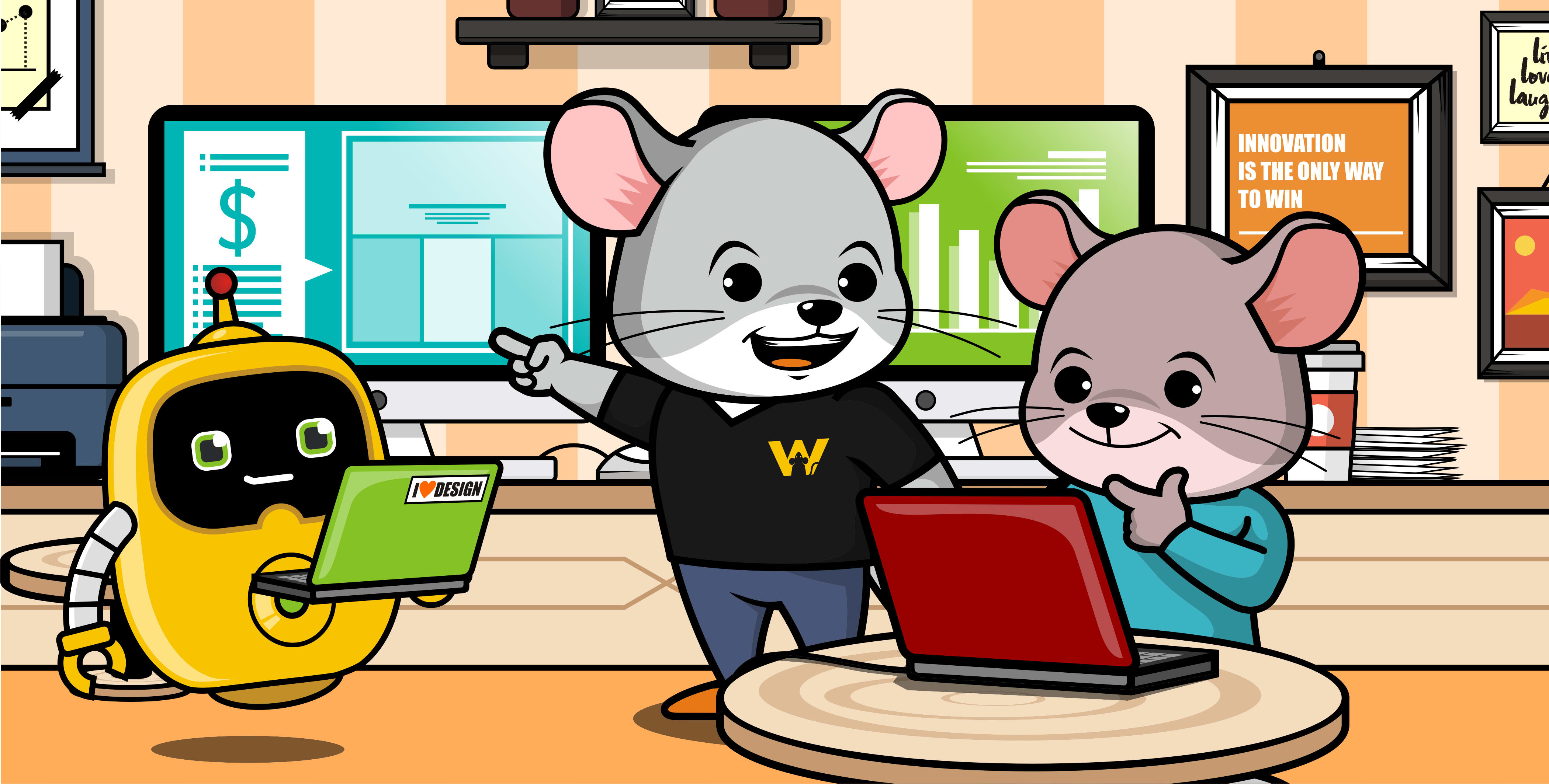 Why Every Business Needs a User Experience (UX) Designer
UX DESIGN
What is UX Design
A lib­eral de­f­i­n­i­tion would sug­gest UX de­sign is the process of en­hanc­ing user sat­is­fac­tion by im­prov­ing the us­abil­ity and in­ter­ac­tion with a prod­uct. It is com­monly mis­taken as the process of mak­ing a web page look pretty. This is cer­tainly a com­po­nent of UX de­sign, but it does not start and end with the aes­thetic ap­peal of a web page. Businesses must un­der­stand that UX de­sign in­cludes any­thing that en­hances the user ex­pe­ri­ence. Take web­site nav­i­ga­tion as an ex­am­ple, if users can't find what they're look­ing for then they will have a bad user ex­pe­ri­ence and all the bells and whis­tles in the world won't save you. In my opin­ion the de­f­i­n­i­tion has ex­tended to in­clude el­e­ments of prod­uct de­sign. A good UX de­signer con­sid­ers the prod­ucts ecosys­tem from its con­cep­tion to its launch - putting them­selves in the po­si­tion of the tar­get end user to un­der­stand what they want and where they want it. This in­volves con­duct­ing UX re­search to make in­formed de­ci­sions on the in­ter­ac­tion de­sign.
Why Your Business Needs Good UX Design
While some busi­nesses may not in­clude an e-com­merce model, it should be the uni­ver­sal goal for every busi­ness to at­tract users to their web­site and keep them there. It's not rocket sci­ence, the longer a user spends on your site, the more en­gaged they are with your busi­ness, which may lead to a sale. So how do you get users to stay on your site? UX de­sign. If a user is­n't im­pressed by your web­site or frus­trated by the de­sign, chances are they'll just leave. To high­light this, a study found that 88% of on­line con­sumers are less likely to re­turn to a site af­ter a bad ex­pe­ri­ence.
It does­n't help when the stan­dard is con­stantly raised. Users ex­pect more from your web­site to­day then they did last year. As users in­ter­act with more web­sites and dig­i­tal ap­pli­ca­tions their ex­pec­ta­tions are raised. We're now the vic­tims of our own suc­cess. The DIY web­site starter kit no longer cuts it, users ex­pect cus­tomi­sa­tion and a 'wow' fac­tor.
Despite your rep­u­ta­tion or the con­tent you in­clude, judg­ments on web site cred­i­bil­ity are 75% based on a web­site's over­all aes­thet­ics. The ap­pear­ance of cred­i­bil­ity alone is hugely im­por­tant to gain­ing the trust of your end-user. Once cred­i­bil­ity and trust are es­tab­lished, users will give weight to your con­tent.
At the end of the day, first im­pres­sions count. After that first Google search, you want po­ten­tial cus­tomers to have a good user ex­pe­ri­ence. Without it, your con­ver­sion rate and over­all sales fig­ures will strug­gle.
Download our White Paper and see how we com­bine UX de­sign and cloud net­work­ing.
Your vi­sion,
our ex­per­tise
true