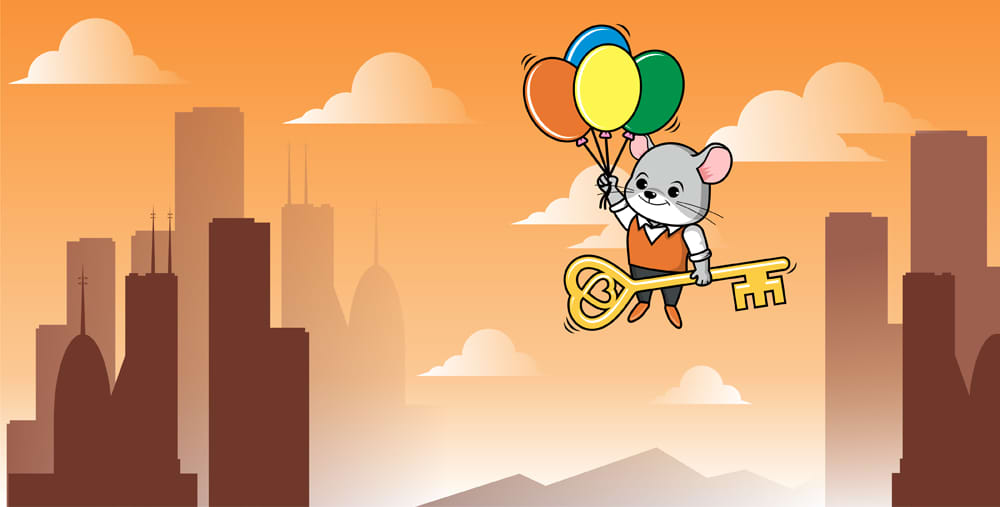 The Key to a Strong Relationship With Your Software Outsourcing Company
SOFTWARE OUTSOURCING
Relationships are dif­fi­cult to man­age; as a busi­ness one of the most dif­fi­cult can be the re­la­tion­ship with your soft­ware out­sourc­ing com­pany. If you need proof of this look no fur­ther than our ar­ti­cle on the 20 risks as­so­ci­ated with out­sourc­ing off­shore. However, soft­ware out­sourc­ing re­mains im­por­tant to any busi­ness look­ing to elim­i­nate or re­duce the amount of in­ter­nal IT in­fra­struc­ture, sup­port staff and their as­so­ci­ated costs. It is pos­si­ble to achieve all this with an on­shore com­pany, but suc­cess­ful co­op­er­a­tion be­tween your two busi­nesses will be key to the in­no­va­tion and growth of your prod­uct. Companies are likely to get smarter about in­sourc­ing in gen­eral, says Alsbridge di­rec­tor Mary Patry.
"Rather than in­sourc­ing as a knee-jerk re­ac­tion to a bad out­sourc­ing re­la­tion­ship and re­peat­ing past mis­takes, clients will ben­e­fit from lessons learned and be smarter about what and how they repa­tri­ate."
However, with so many fish in sea it's hard to know how you have found the com­pany that will work best with your busi­ness. Just like any re­la­tion­ship in your life you have to start at the foun­da­tions and work to­wards achiev­ing the per­fect part­ner­ship. So here are some tips to achiev­ing a healthy re­la­tion­ship with your out­sourc­ing com­pany. Get all three of these right and you will have mas­tered the key to a suc­cess­ful re­la­tion­ship.
Hire, don't pur­chase
When it comes to out­sourc­ing soft­ware, your in­cli­na­tion as a busi­ness can be to search for the de­vel­oper who pro­duces the cheap­est soft­ware. This of­ten re­sults in com­pa­nies turn­ing to off­shore soft­ware de­vel­op­ers as they pro­vide cheaper labour. However, this de­ci­sion can lead to a va­ri­ety of prob­lems. For in­stance, out­sourc­ing over­seas can cre­ate le­gal con­cerns in re­gards to the lax en­force­ment of copy­right laws. It also in­creases the po­ten­tial for busi­nesses to find them­selves im­pacted eco­nom­i­cally by un­ex­pected costs. In fact, some fig­ures sug­gest the fi­nal sum up af­ter off­shore out­sourc­ing will leave your ex­pen­di­ture 65% higher than es­ti­mated.
Therefore when search­ing for a de­vel­oper, in­stead of look­ing for a cheap prod­uct to pur­chase, find the best com­pany to hire. Of course, there is the pos­si­bil­ity that the com­pany you em­ploy will also be the most af­ford­able. But re­gard­less, your pri­or­ity should be search­ing for the busi­ness who can best com­pre­hend your IP's prod­uct mar­ket fit and there­fore help cre­ate the high­est qual­ity soft­ware. The higher the qual­ity, the more likely your busi­ness is to suc­ceed in the mar­ket and there­fore gen­er­ate bet­ter re­turns on your in­vest­ment.
A face to a fea­ture
When it comes to the com­pre­hen­sion of the busi­nesses IP there is no bet­ter way to build un­der­stand­ing than a face to face re­la­tion­ship. We en­cour­age our cus­tomers to all work closely with our de­vel­op­ment teams. When you can sit along­side your team and work on a prob­lem to­gether there is far less risk in de­liv­er­ing the wrong fea­tures. The key to this align­ment is work­ing face to face with lo­cal de­vel­op­ment teams.
Additionally, an out­sourcer with ef­fi­cient processes in place may ac­tu­ally be the cheap­est op­tion de­spite charg­ing a higher hourly rate. An ex­am­ple of ef­fi­cient processes can be found in WorkingMouse's util­i­sa­tion of Codebots, which are able to write up to 92.68% of the soft­ware tar­gets be­hav­iours.
Through a com­bi­na­tion of Codebots and more ef­fec­tive busi­ness processes (our Way of Working), you can count on a strong, more pro­duc­tive re­la­tion­ship with WorkingMouse.

Measure in Iterations
Many of the ben­e­fits of out­sourc­ing can of­ten be hard to no­tice and you can't man­age what you can't mea­sure. However, de­spite the dif­fi­cul­ties it is just as im­por­tant to mea­sure the suc­cess of the out­sourcer and MVP (minimum vi­able prod­uct) as it is to mea­sure the suc­cess of your own busi­ness. Software de­vel­op­ers how­ever may strug­gle to mea­sure their progress. This is where the im­por­tance of Agile de­vel­op­ment comes into play.
As a busi­ness and par­tic­u­larly for soft­ware com­pa­nies, work­ing in it­er­a­tions is im­por­tant to mea­sure your suc­cesses and fail­ures. An it­er­a­tive process al­lows you to iden­tify is­sues as you go and main­tain flex­i­bil­ity in re­solv­ing prob­lems. We rec­om­mend re­leas­ing for­ward to the end users at the end of every it­er­a­tion to gain­ing feed­back from users be­fore mea­sur­ing its suc­cess. From here you can iden­tify fur­ther changes that need to be made to the soft­ware, this is shown in our Agile Iteration process be­low from Our Way of Working. This en­ables you and the soft­ware out­sourc­ing com­pany to work much more smoothly through a de­vel­op­ment process.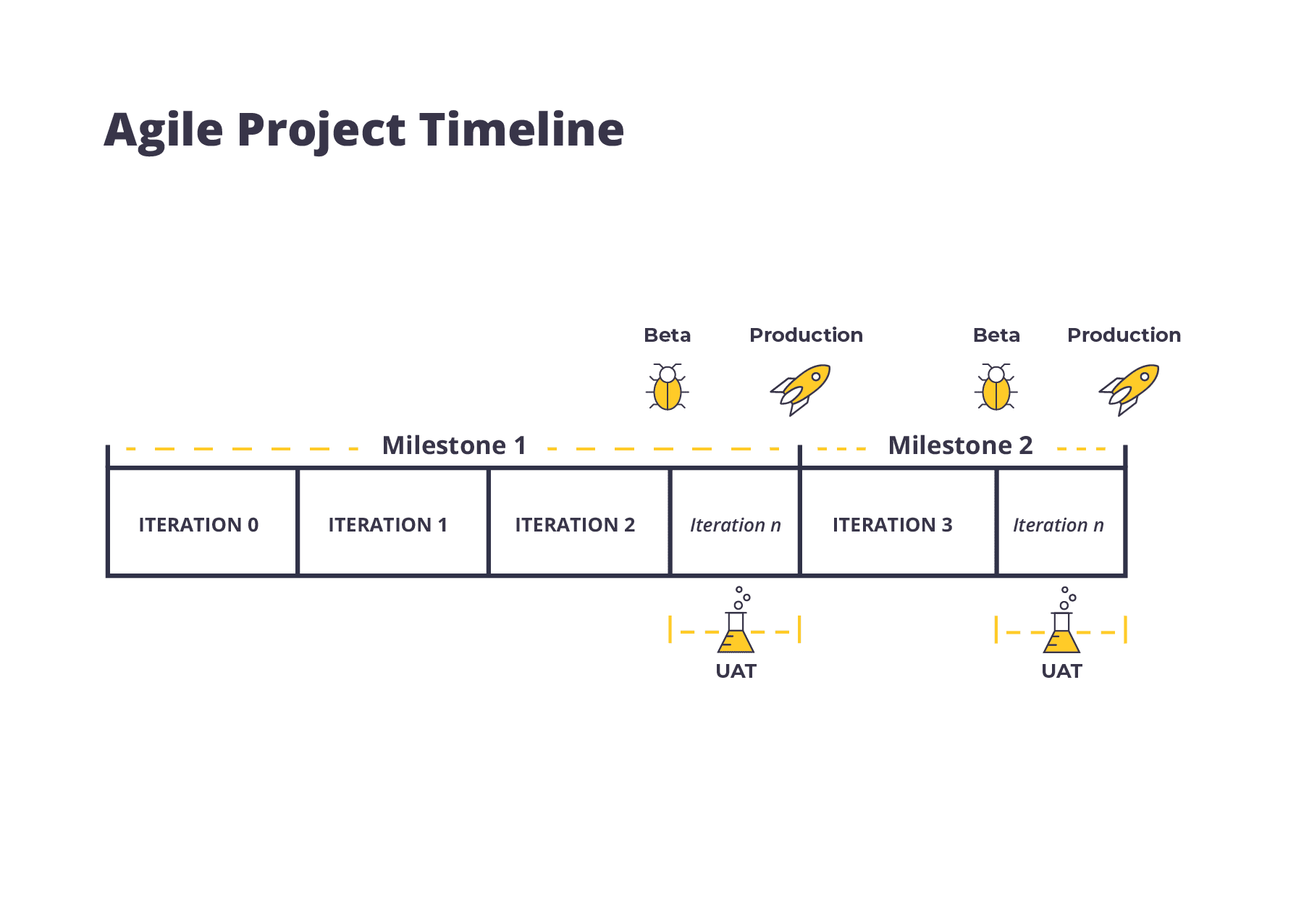 Find an Innovator
These days an av­er­age out­sourc­ing com­pany is un­likely to be enough to help you be suc­cess­ful in the mar­ket. As a busi­ness, what you should be look­ing for in your out­sourcer is a part­ner not a ven­dor. While a ven­dor will view you as some­one who will pay their bills once they have com­pleted the tasks on their con­tract, a part­ner treats your busi­ness goals as their own. This means your out­sourcer should be help­ing your com­pany con­stantly in­no­vate and im­prove. They should be an in­no­v­a­tive com­pany who is will­ing to cap­ture and in­te­grate mar­ket­place ad­vances to pro­pel your busi­ness' com­pet­i­tive ad­van­tage.
In fact, more than 35% of busi­nesses on a sur­vey said they al­ready mea­sure the value of in­no­va­tion in their out­sourc­ing re­la­tion­ships. An in­no­v­a­tive out­sourcer these days will look to use mar­ket-dis­rupt­ing tech­nol­ogy such as cloud-based de­vel­op­ment, soft­ware bots, the in­ter­net of things and more. Merging tra­di­tional out­sourc­ing and the in­no­va­tion move­ment could of­fer cost sav­ings for busi­nesses who can learn how to har­ness this rev­o­lu­tion, lead­ing to in­creas­ing uses of out­sourc­ing, even as it rein­vents it­self.
Overall, while out­sourc­ing soft­ware plays an im­por­tant role in im­prov­ing the ef­fi­ciency of your busi­ness, it is im­por­tant to se­cure a com­pany that will work with you as a part­ner and not as a ven­dor. Through con­sid­er­ing these keys to a suc­cess­ful re­la­tion­ship with your out­sourcer, you can build a bet­ter ba­sis for busi­ness in­no­va­tion and growth. For the best re­sults, re­strict your out­sourc­ing op­er­a­tions to lo­cal part­ners (in the age-old de­bate on on­shore ver­sus off­shore, on­shore wins).