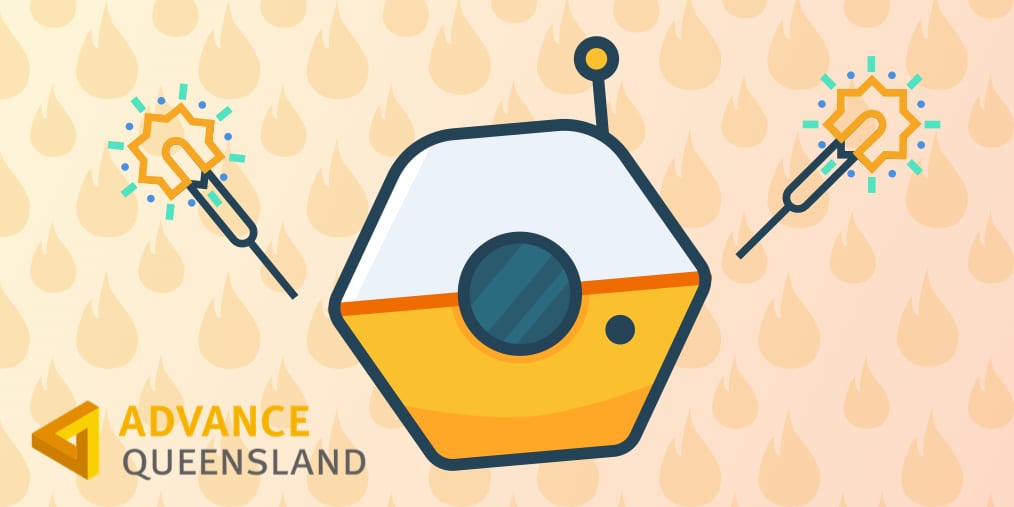 Codebots lights up Brisbane startup scene with $250,000 Ignite Ideas Fund grant
INNOVATION
WorkingMouse is proud to an­nounce that our Codebots plat­form has been named a re­cip­i­ent of the Queensland gov­ern­men­t's Ignite Ideas Fund, an Advance Queensland ini­tia­tive. Advance Queensland sup­ports the de­vel­op­ment of awe­some and in­no­v­a­tive prod­ucts, processes or ser­vices to help make Queensland the #StartUpState and the in­no­va­tion cap­i­tal of Australia.
WorkingMouse is one of 80 re­cip­i­ents shar­ing in the $10 mil­lion Round 2 of­fer­ing of the Ignite Ideas Fund. As a Tier 1 re­cip­i­ent, Codebots will re­ceive $250,000 in fund­ing.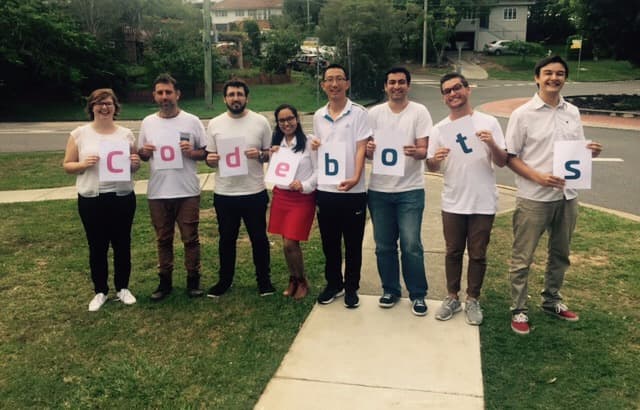 The grant is help­ing us build the Codebots plat­form to be launched in late 2017. On the plat­form, mem­bers will be able to ex­press the pur­pose of their soft­ware ap­pli­ca­tion in a way that a code­bot un­der­stands. The code­bot will write over 90% of the code that a hu­man soft­ware de­vel­oper would usu­ally have to do. That's good news for busi­nesses that want to in­no­vate quicker and ex­per­i­ment in shorter busi­ness cy­cles to test their mar­ket and gain all-im­por­tant trac­tion.
While we love bots, we be­lieve that hot-blooded hu­mans will al­ways be needed to round out and fin­ish the soft­ware ap­pli­ca­tion. The last per­cent­age of code will be com­pleted by a mem­ber of the pro­ject team and this is where our species is cre­ative be­yond what a bot can achieve. The Codebots vi­sion is for hu­mans to un­leash their in­ner cre­ativ­ity by part­ner­ing with bots who can do the heavy lift­ing that tra­di­tion­ally sinks soft­ware pro­jects with tech­ni­cal debt and legacy.
Ok, so Codebots is an awe­some idea, but can it live up to ex­pec­ta­tions? Yes! How do I know? Because it al­ready does. WorkingMouse has al­ready used code-writ­ing ro­bots to write mil­lions of lines of code across dozens of real apps. We are al­ways evolv­ing our bots to be faster, smarter, and to take shorter lunch breaks.
Codebots is the next step in the evo­lu­tion of WorkingMouse CEO Eban Escott's vi­sion.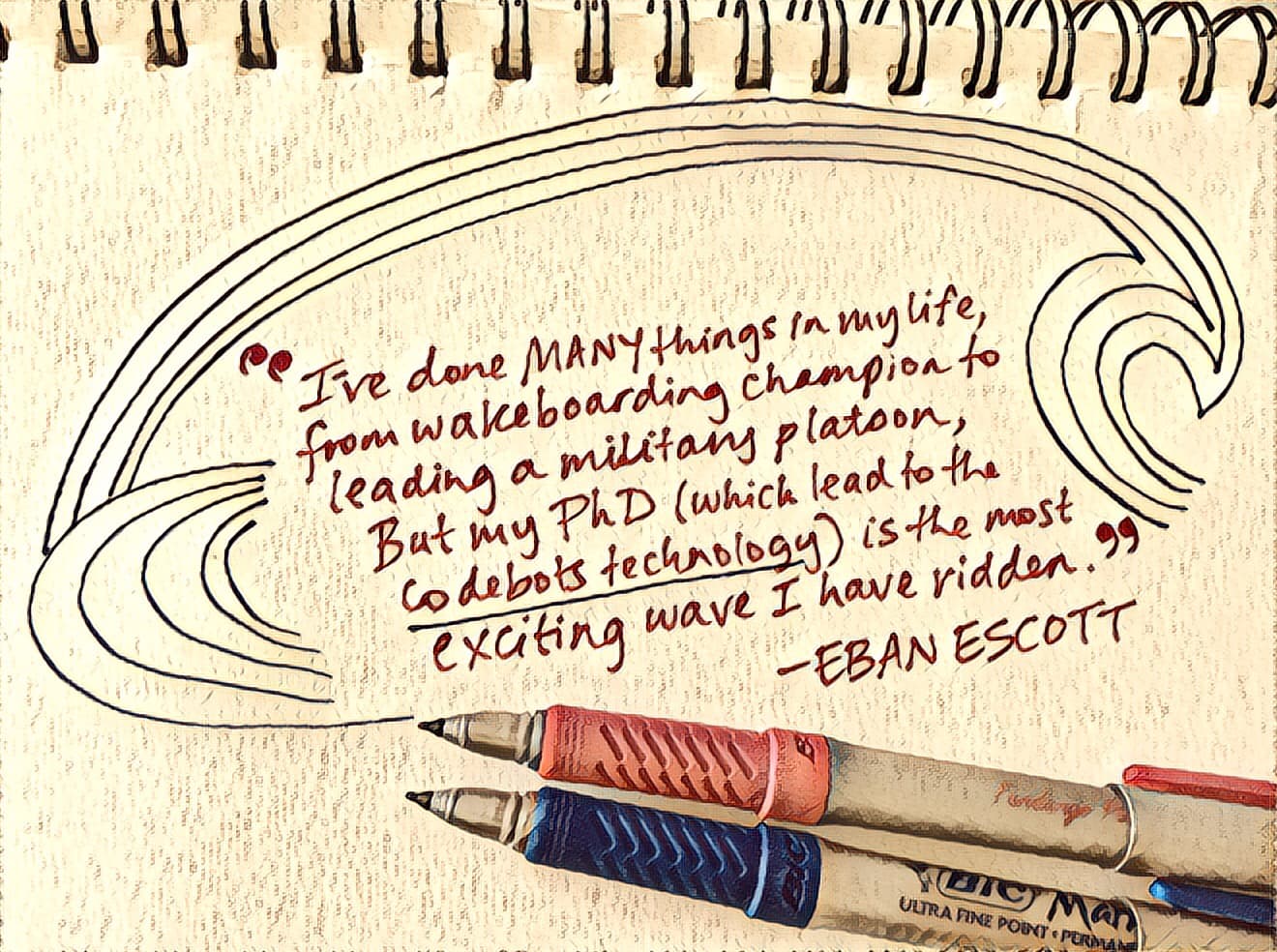 Codebots will be dri­ven by a pas­sion­ate com­mu­nity of de­vel­op­ers, de­sign­ers, prod­uct man­agers and any­one with an idea, build­ing awe­some, in­no­v­a­tive and in­dus­try-dis­rupt­ing so­lu­tions.
Sign up to­day to gain early ac­cess.
The first code­bot off the ranks is Lampbot. It can write 300k lines of code in a minute. To put that into per­spec­tive, that's the whole Harry Potter se­ries, three times over! Now that's magic. It would take an av­er­age de­vel­oper months to write that much code.
We would like to thank Advance Queensland and all of our in­no­va­tion part­ners. This grant takes us a big step closer to a world where we can spend less time cod­ing and more time cre­at­ing!
Join the Codebots evo­lu­tion at http://​code­bots.com/. Sign-up for early ac­cess and com­mu­nity up­dates. More de­tails com­ing soon.
Download our Way of Working and learn more about our in­no­v­a­tive process.