WorkingMouse is proud to announce that our Codebots platform has been named a recipient of the Queensland government's Ignite Ideas Fund, an Advance Queensland initiative. Advance Queensland supports the development of awesome and innovative products, processes or services to help make Queensland the #StartUpState and the innovation capital of Australia.
WorkingMouse is one of 80 recipients sharing in the $10 million Round 2 offering of the Ignite Ideas Fund. As a Tier 1 recipient, Codebots will receive $250,000 in funding.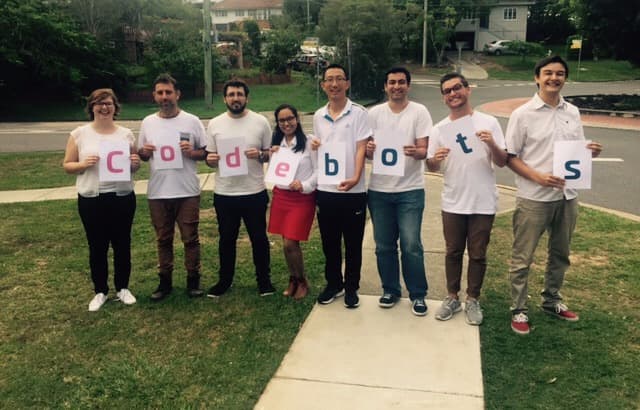 The grant is helping us build the Codebots platform to be launched in late 2017. On the platform, members will be able to express the purpose of their software application in a way that a codebot understands. The codebot will write over 90% of the code that a human software developer would usually have to do. That's good news for businesses that want to innovate quicker and experiment in shorter business cycles to test their market and gain all-important traction.
While we love bots, we believe that hot-blooded humans will always be needed to round out and finish the software application. The last percentage of code will be completed by a member of the project team and this is where our species is creative beyond what a bot can achieve. The Codebots vision is for humans to unleash their inner creativity by partnering with bots who can do the heavy lifting that traditionally sinks software projects with technical debt and legacy.
Ok, so Codebots is an awesome idea, but can it live up to expectations? Yes! How do I know? Because it already does. WorkingMouse has already used code-writing robots to write millions of lines of code across dozens of real apps. We are always evolving our bots to be faster, smarter, and to take shorter lunch breaks.
Codebots is the next step in the evolution of WorkingMouse CEO Eban Escott's vision.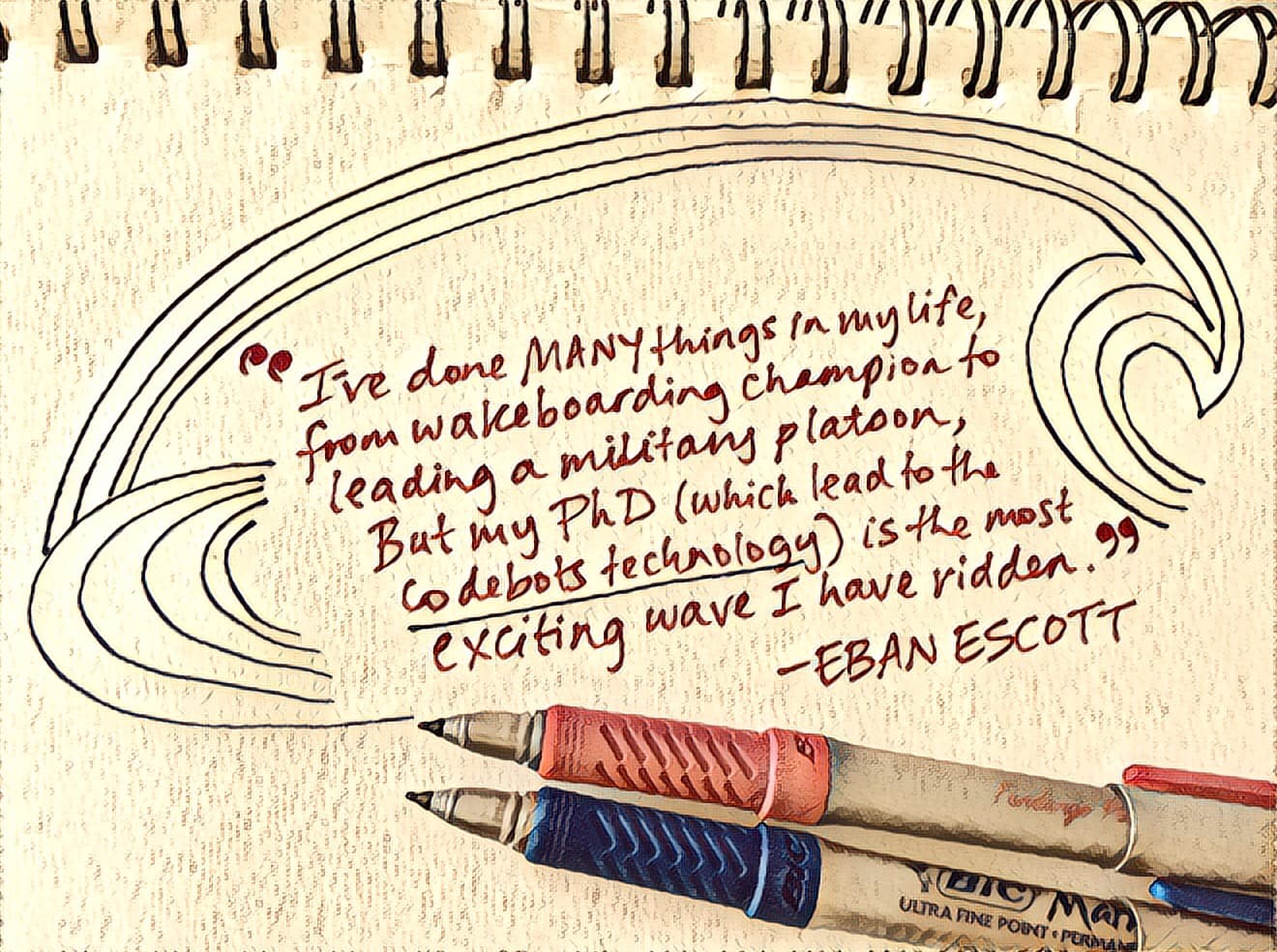 Codebots will be driven by a passionate community of developers, designers, product managers and anyone with an idea, building awesome, innovative and industry-disrupting solutions.
Sign up today to gain early access.
The first codebot off the ranks is Lampbot. It can write 300k lines of code in a minute. To put that into perspective, that's the whole Harry Potter series, three times over! Now that's magic. It would take an average developer months to write that much code.
We would like to thank Advance Queensland and all of our innovation partners. This grant takes us a big step closer to a world where we can spend less time coding and more time creating!
Join the Codebots evolution at http://codebots.com/. Sign-up for early access and community updates. More details coming soon.
Also, head over to our Way of Working page to see how our proprietary process is evolving/.