Customer Service Platforms: What Are They And How To Find The Best One
THIRD PARTY-APIS
Let's face it, apps are hard. Yes, hard to de­velop, main­tain and sup­port but mostly, hard to learn how to use! There are things in Facebook (or what­ever it's called now) I am still learn­ing, and I have used it since 2009.
So, who do we call when we need to learn how to use an app and learn it quickly (or at least at a cer­tain rate that does­n't make us hate the app)?
Enter stage left: The Onboarding Team, also known as the Success Team, the Implementation Team — it's tech, we have a lot of names for the same thing…
No mat­ter the name, this is the team of peo­ple who are tasked with en­sur­ing users of the ap­pli­ca­tion learn, adapt and op­ti­mise it in the most suc­cess­ful way pos­si­ble for them­selves or their busi­ness.
It's no lie that suc­cess is de­fined dif­fer­ently by every­one but de­sign­ing an ideal on­board­ing style means that a user un­der­stands the in­tri­ca­cies of the ap­pli­ca­tion and are then able to shape their suc­cess points around that.
But wait, is­n't this a blog about ser­vice por­tals? Then why in the world am I talk­ing about on­board­ing?!
It's as sim­ple as this: the bet­ter the on­board­ing, the less fric­tion with the ap­pli­ca­tion, the lower the churn rate which means a higher MRR (monthly re­cur­ring rev­enue). Essentially, bet­ter on­board­ing = more dol­lar dol­lar bills y'all (cha-ching!)
And, of course, happy cus­tomers (which is the most im­por­tant thing).
Where the cross-over be­tween on­board­ing and ser­vice por­tals comes into play is that most ser­vice por­tals have built-in fea­tures that struc­ture the on­board­ing process, such as in­tro­duc­tory walk-throughs and tu­to­ri­als. If not, they might then choose to fa­cil­i­tate user on­board­ing through ser­vice agents and en­gage­ment an­a­lyt­ics.
Similarly, to the point I made in my last ar­ti­cle (a great read if you ask me –> The Top Analytics Tools of 2021 for Web and Mobile Applications) there are so many cus­tomer ser­vice plat­forms out there, it can be a bit tricky find­ing the right fit for you.
So, Goldilocks, which is your "just right"?
Each cus­tomer ser­vice por­tal has its own set of fea­tures and func­tion­al­ity that helps ser­vice agents (another name for that bril­liant cus­tomer suc­cess team) solve prob­lems quicker! So, if we think about this from a prob­lem point of view for a mo­ment, dif­fer­ent ap­pli­ca­tions are go­ing to have dif­fer­ent prob­lems, or cus­tomer fric­tion points (which sounds a lot nicer).
Sure, there are al­ways go­ing to be the "lost my pass­word", and "can't log in" fric­tion points, so pretty much all cus­tomer ser­vice por­tals will have fixes for these com­mon is­sues as part of their fea­ture set. This just means ser­vice agents can work on smooth­ing out those ap­pli­ca­tion-spe­cific fric­tion ar­eas us­ing the tools they have.
I need to point out — fric­tion points in any plat­form are nat­ural; take them as learn­ing op­por­tu­ni­ties.
Ok, enough ram­ble — let's get into it.
There are 3 non-ne­go­tiables I aim to tick off when choos­ing a ser­vice plat­form:
Agent side vs User side
Automation
Non-Intrusiveness
Agent side vs User side
When choos­ing a ser­vice por­tal is it cru­cial to con­sider how it looks and feels for the ser­vice agents com­pared to how it can be used by ap­pli­ca­tion users. This might seem like a re­dun­dant mat­ter, but I can guar­an­tee that there are times when the users of the ap­pli­ca­tion have a much more pleas­ant ex­pe­ri­ence sub­mit­ting a re­quest for help, whereas the ser­vice agents are try­ing to nav­i­gate a piece of soft­ware that was built in the 90s!
Yes, the ser­vice agent side will look a lit­tle more chaotic com­pared to the user side, be­cause they have a lot more in­for­ma­tion to process, but it does need to be utilised most ef­fi­ciently.
To en­sure that you choose some­thing that will al­low for this ef­fi­ciency, dur­ing a demon­stra­tion of the soft­ware ask to see the plat­for­m's mech­a­nisms for sup­port (or ticket) pri­ori­ti­sa­tion. This will give you an idea of whether or not the plat­for­m's prod­uct de­sign team have ac­counted for the po­ten­tially chaotic na­ture that an­swer­ing sup­port calls can be. And if they don't have a way of pri­ori­tis­ing is­sues that arise…don't go with them.
Automation
Imagine this, you are at your desk at work (your work from work desk, not your work from home desk) and some­one asks you a ques­tion, you an­swer it and go back to what you were do­ing with min­i­mal in­ter­rup­tion. Now imag­ine 10 or more peo­ple are vy­ing for your at­ten­tion all at once with is­sues that need to be solved — that's a LOT to be deal­ing with and more of­ten than not, not pro­duc­tive for any­one.
What if you could pri­ori­tise your re­sponse or­der based on an au­to­mated triag­ing sys­tem??
In good qual­ity cus­tomer ser­vice por­tals, the built-in au­toma­tion will aim to push the cus­tomer to seek help from the self-ser­vice space (aka a ser­vice agen­t's best friend). And not just push the cus­tomer there on a whim, will ac­tively aim to push them to a space where their is­sue can be solved with the ex­ist­ing con­tent in their knowl­edge base (pretty much a brain dump of all of the com­plex­i­ties in a sys­tem).
Think back to the "lost my pass­word" fric­tion point I men­tioned ear­lier — if you were a ser­vice agent and got asked that 50 times an hour, would you want to bang your head on the table? I sure would… So, we au­to­mate!
Automations al­low us to clear out the noise, al­low peo­ple to find the an­swers they need, and seek more com­plex help from you, the bril­liant ser­vice agent.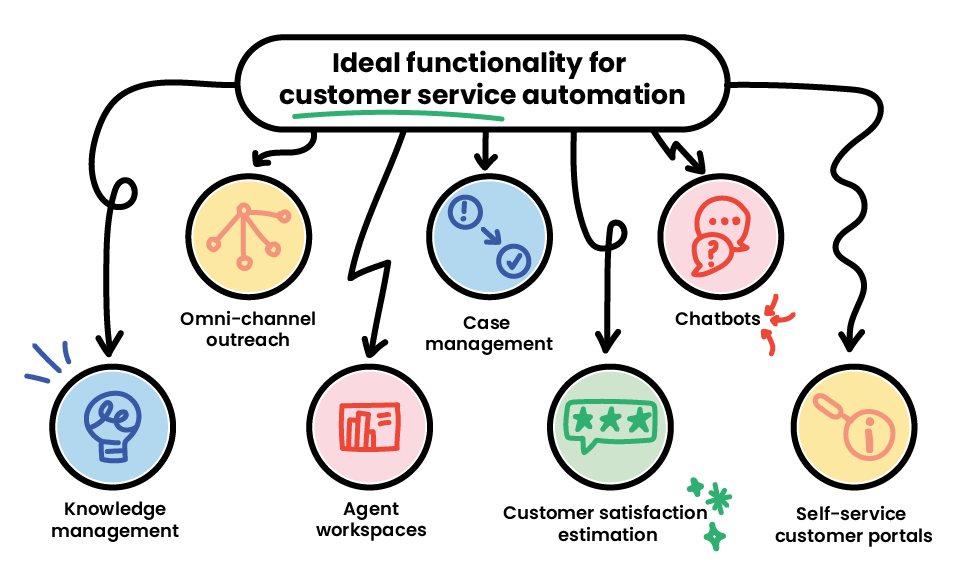 Non-Intrusiveness
Some cus­tomer ser­vice plat­forms are quite in­tru­sive to the user. What I mean here is that the plat­form tries re­ally hard to solve the prob­lem for the user be­fore it hap­pens.
For ex­am­ple, you are in a new ap­pli­ca­tion, and it uses tooltips (the lit­tle high­lights that dart over the page, in­tend­ing to ori­ent you) but these tooltips are ei­ther:
Heavily con­trasted to the ap­pli­ca­tion's User Interface (UI); it's im­por­tant to high­light these pop-ups, but not out­right blind or dis­ori­ent the user with op­pos­ing colour palettes.
Too spo­radic; there­fore, they di­rect you from one cor­ner to an­other and then an­other (talk about a head spin!), or
Too fast; if you see text on the tooltip, but only read half on each tile then that's not help­ful.
To com­bat this in your ser­vice plat­form choice, pay close at­ten­tion to the demon­stra­tion of the prod­uct, and if you are still scep­ti­cal about it, ask to see what the ex­pe­ri­ence is for a new user on the ap­pli­ca­tion where the ser­vice plat­form has been im­ple­mented.
It all comes back to that on­board­ing ex­pe­ri­ence; the smoother the bet­ter.
Let's dis­cuss some ex­am­ples
1. Deskpro
This help desk plat­form fo­cuses on al­low­ing ap­pli­ca­tion providers to cu­rate a pos­i­tive user ex­pe­ri­ence. In do­ing so, they are able to be in­dus­try neu­tral which is great as their prod­uct is al­ways evolv­ing.
They are what we would de­fine as an om­nichan­nel ser­vice plat­form. This means that they can pull in is­sues from a va­ri­ety of chan­nels. Examples of dif­fer­ent chan­nels might be:
One of the best fea­tures of Deskpro is its search­able knowl­edge base. I men­tioned knowl­edge bases briefly be­fore, but let's go into a lit­tle more de­tail here.
There is a lot of work that goes into the build­ing and im­ple­ment­ing of an ap­pli­ca­tion, which is all doc­u­mented. A sub­stan­tial por­tion of that doc­u­men­ta­tion is very use­ful to your users. Having this doc­u­men­ta­tion housed in your cus­tomer ser­vice plat­form, and mak­ing that search­able for your users, will re­duce the vol­ume of eas­ily-reme­died com­plaints and the in­ef­fi­ciency of re­spond­ing to them in­di­vid­u­ally.
Deskpro is great for high vol­ume ap­pli­ca­tions; lots of users, lots of ques­tions and stream­lin­ing so­lu­tions.
2. HubSpot
It might seem strange that I am us­ing HubSpot as an ex­am­ple here be­cause it's pretty niche, but with a lot of pro­fes­sional ser­vices mov­ing to re­mote ex­clu­sively as a way of work­ing I thought it might be good to high­light.
Similarly to Deskpro, HubSpot is an om­nichan­nel plat­form. Where this is re­ally im­por­tant for high-touch, low-vol­ume ser­vice com­pa­nies is in the user (or cus­tomer) jour­ney. Ideally, we want to be able to track when a po­ten­tial cus­tomer in­ter­acts for the first time with our com­pa­ny's on­line pres­ence and then con­tinue that track­ing all the way through to the point where they be­come a cus­tomer.
But why does this mat­ter for cus­tomer ser­vice is­sues? Well, when we are deal­ing with high-touch, low-vol­ume, the likely is­sues arise not so much in the ap­pli­ca­tion, but rather in the process. Therefore, we need to be able to es­ca­late, re­port find­ings and at­tach nec­es­sary in­for­ma­tion to the cus­tomer's file. So, when is it all in the one space (like HubSpot) this make it all so much eas­ier.
3. Intercom
A con­ver­sa­tion styled ser­vice plat­form - this is my pick, every time.
Intercom is def­i­nitely on the more ex­pen­sive end of the spec­trum, but its ca­pa­bil­i­ties are 100% worth it for high-vol­ume busi­nesses. I used Intercom when I was the only ser­vice agent for over 3000 ac­tive users, 100 of which would be on­line over the course of the day. So, for me, it was a life­saver.
Some of the rea­sons I love Intercom: it in­te­grates with your CRM (Customer Relationship Management soft­ware), your en­gi­neer­ing teams' por­tal (eg. Jira) and can proac­tively help man­age on­board­ing, is­sue re­sponses, plus has a search­able knowl­edge base!
It ticks all the boxes! Except for the bud­get box but… if you are look­ing for pure qual­ity, you should still go for it!
Key Takeaways
Don't un­der­es­ti­mate the cus­tomer on­board­ing ex­pe­ri­ence and its role in en­sur­ing suc­cess­ful up­take and use of the prod­uct.
Consider your cus­tomer fric­tion points — what are they and how are they best re­solved? If you will need a lot of in-depth, one-on-one ser­vice to re­solve the is­sues, fac­tor that into your de­ci­sion.
Ensure the plat­form you choose is user-friendly for both the cus­tomer and the cus­tomer ser­vice agents who will be us­ing it. That means in terms of the User Interface (UI) and also the func­tion­al­ity.
And fi­nally, con­sider how much au­toma­tion you may be able to lever­age. Pushing eas­ily-re­solved queries to your ex­ist­ing knowl­edge base will free up a lot of time and re­duce strain on your team.
While we have dis­cussed only three ex­am­ples above, these plat­forms are a great start­ing point in your jour­ney to find­ing your "just right".
I hope this ar­ti­cle has given you the foun­da­tion of knowl­edge you need to go out there and crit­i­cally analyse each of the op­tions on the mar­ket. At the end of the day, the plat­form you choose needs to fit your bud­get, ap­pli­ca­tion tech­nol­ogy but most of all, your users and ser­vice agents.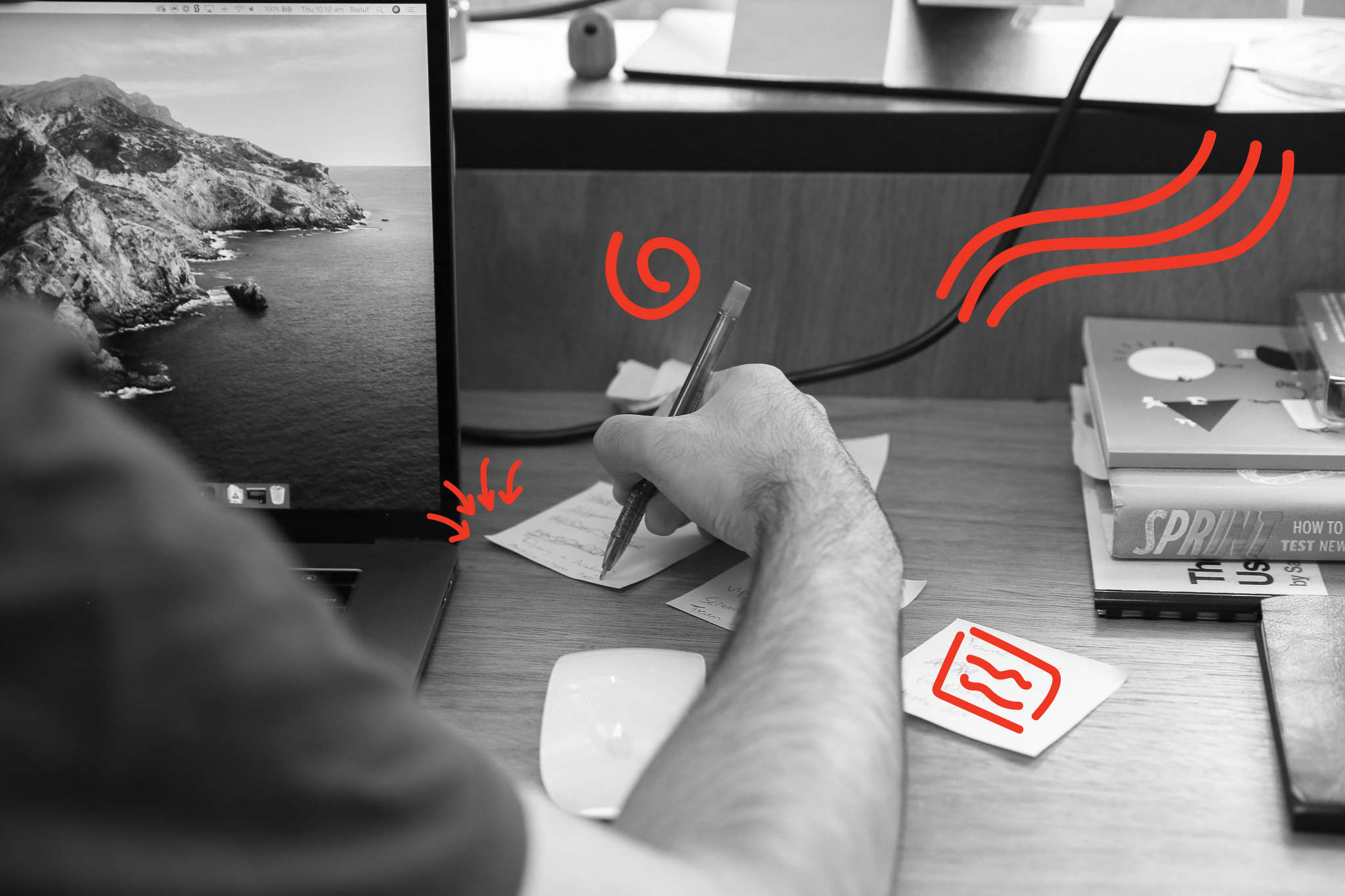 Migration vs Rebuild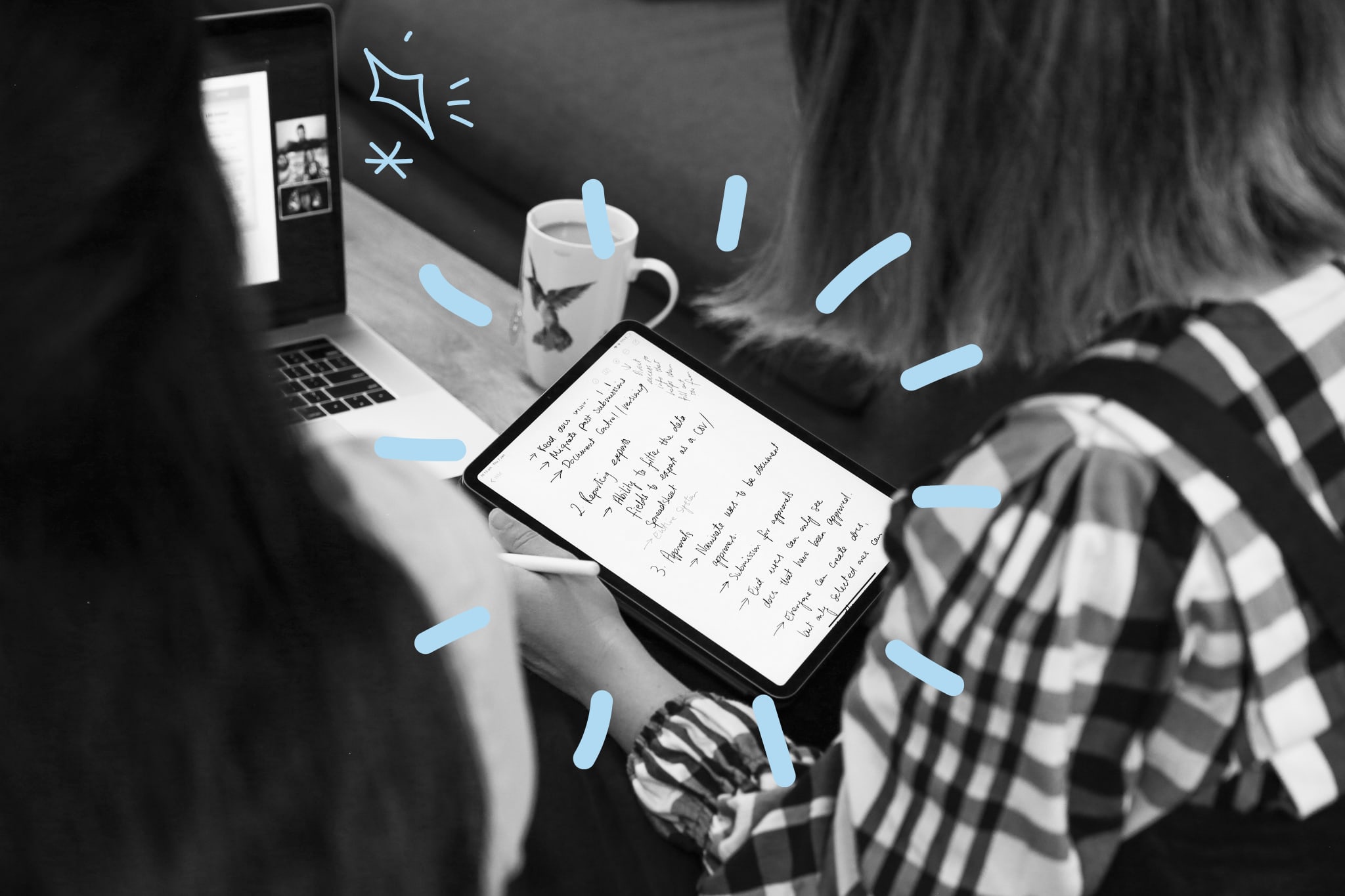 The top tech­nol­ogy frame­works you can use to build a mo­bile app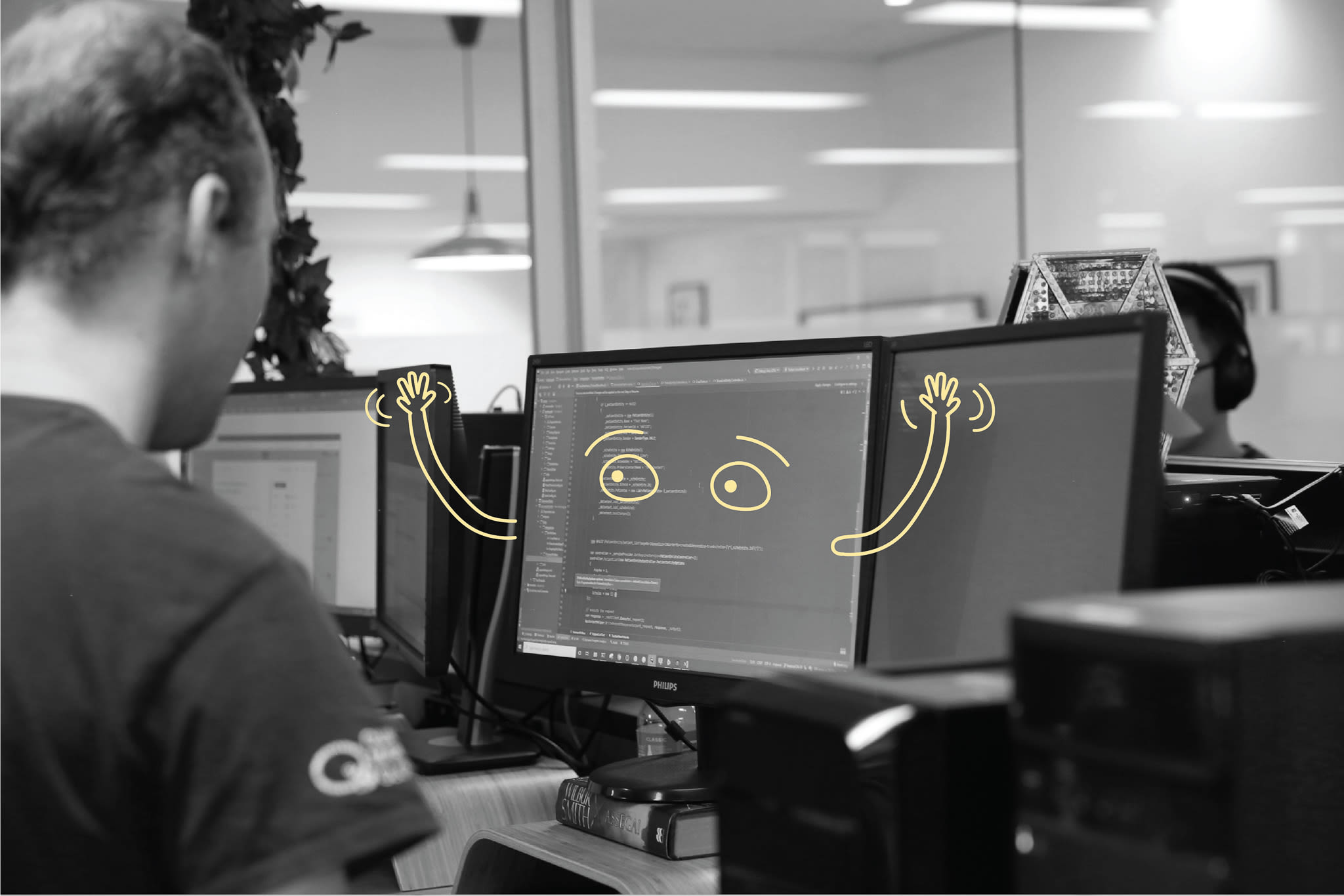 How does end of life soft­ware im­pact you?