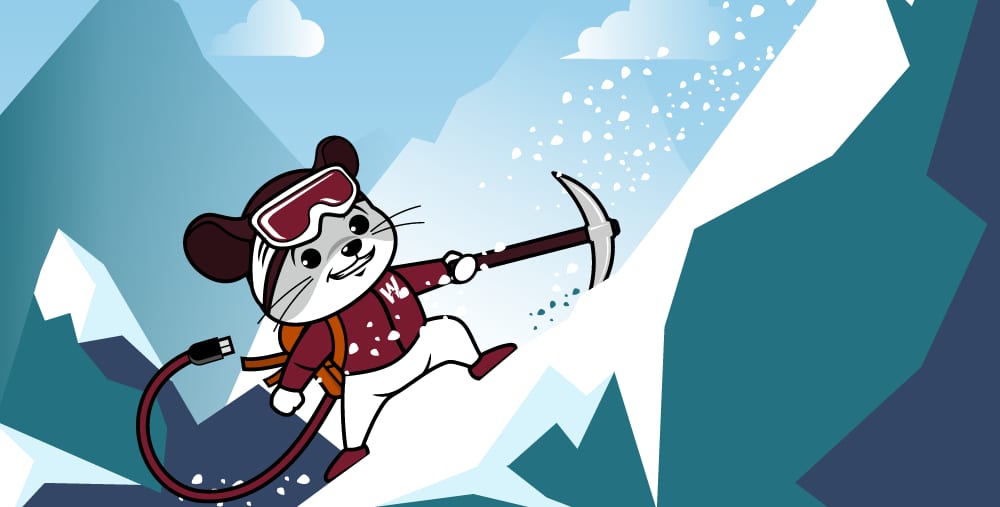 WorkingMouse is proudly sup­ported by the Queensland Government's Advance Queensland ini­tia­tive
SOFTWARE OUTSOURCING
Startups are hard. There is a rea­son why so many of them fail. It's good to have a vi­sion of stand­ing on the top of the moun­tain but in re­al­ity it's one ledge at a time. So, with a boost from Advance Queensland, we are bet­ter equipped to as­cend to our next goals.
WorkingMouse is part­ner­ing with the University of Queensland (UQ) over the next 12 months. Professor Paul Strooper from the School of Electrical Engineering and Information Technology (ITEE) will be su­per­vis­ing the grad­u­ate as part of the pro­gram. Paul is a world renowned ex­pert and brings an ex­tra di­men­sion and depth to the pro­ject. This is a key ben­e­fit of the KTPP that gives ac­cess to these type of ex­perts.
We are proud to an­nounce Taun Vos as the re­cent ad­di­tion to our user eX­pe­ri­ence (UX) team. Taun grad­u­ated from UQ in 2015 with a Bachelor of Multimedia. Taun - in the cen­tre of the pic­ture be­low - brings en­thu­si­asm and skills to our team. Welcome to the team Taun!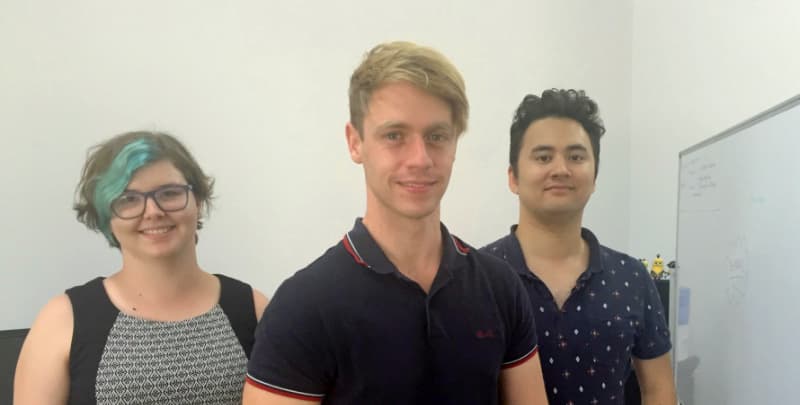 The pro­ject that the KTTP is con­tribut­ing to is an im­por­tant step in the evo­lu­tion of WorkingMouse. We have cre­ated some ro­bots and code gen­er­a­tors that write code. Typically we can achieve an av­er­age of 90% code writ­ten au­to­mat­i­cally. Using ro­bots in this way fa­cil­i­tates rapid ap­pli­ca­tion de­vel­op­ment and has a num­ber of ben­e­fits to busi­nesses who are in­no­vat­ing.
Our ro­bots are able to gen­er­ate code with ca­pa­bil­i­ties such as work­flows, doc­u­ments, fi­nan­cials, time­lines, mo­bile-apps, gam­i­fi­ca­tion and more. These types of ca­pa­bil­i­ties usu­ally takes months to build but now can be writ­ten in sec­onds.
Our tool­ing en­vi­ron­ment is cur­rently in­stalled lo­cally on our soft­ware de­vel­op­ers com­put­ers. The pro­ject is about tak­ing these tools and mak­ing them avail­able in the cloud as a Platform-as-a-Service (PaaS). The com­mer­cial out­come for WorkingMouse will be that we can scale our busi­ness model. Like other as-a-Ser­vice busi­ness mod­els - such as Software-as-a-Service (SaaS) and Infrastructure-as-a-Service (IaaS) - the new busi­ness model will be sub­scrip­tion based and on-de­mand.
If you're a startup in Queensland, you should be tak­ing a se­ri­ous look at Advance Queensland. They have an­nounced a num­ber of ini­tia­tives that could help you. We want to say a big thanks for ac­cept­ing us to the KTPP and we very much look for­ward to keep­ing every­one up­dated on the progress of our pro­ject.
Don't for­get to keep up with all things soft­ware out­sourc­ing by read­ing our ar­ti­cle ex­plor­ing the null hy­poth­e­sis that is off­shoring.