How We Can Help
WorkingMouse empowers government departments and enterprises by Discovering, Modernising, and Optimising software systems.
---
Here are some example project types where we take your problem and find a solution.
Modernisation of Legacy Systems
Modernising legacy systems enhances security, performance, and facilitates business process optimisation. WorkingMouse specialises in 'like-for-like' modernisation, which reduces project risk by preserving the core business process and logic. This approach allows you to take control of an upgraded system without changing your existing business operations.
Elevating Constrained Systems
WorkingMouse converts manual processes, spreadsheets, and offline databases into integrated digital solutions. This not only boosts productivity and data accuracy but also grants enhanced control over systems and data, facilitating seamless interaction with other systems.
Connecting Disparate Systems
WorkingMouse integrates varied systems, often found operating in silos within government departments. Our solutions ensure seamless data flow, enhancing control and facilitating informed decision-making.
---
How to engage
WorkingMouse can be directly engaged through these panels and standing offer arrangements.
The ICT services panel is a whole-of-government arrangement that provides agencies with a simple and quick way to purchase high quality ICT services from a panel of pre-qualified suppliers.
Strategy and architecture, business change, solution development and implementation, service management, procurement and management support, client interface.
The NSW Government ICT Services Scheme is a whole-of-government arrangement by which suppliers deliver ICT services to NSW Government.
SCM002 - 'Advanced Suppliers': A - Architecture and Design, M - Systems and Solutions.
Local Buy - ICT Solutions, Products, Services & New Tech LB308.
Vendor Marketplace - IT & Telecoms.
Book a 30 minute chat directly with our C-suite to discover if we can help and lean on our expertise.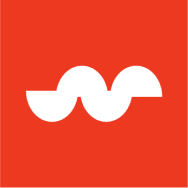 Why us?
Since 2012, WorkingMouse has been providing software solutions to various government departments, including the Department of Defence, Transport and Main Roads, and Police NSW.
This experience has given us a deep understanding of public sector needs and challenges.
Codebots Technology
Our proprietary product, Codebots, empowers cross-functional software teams with reusable tools and capabilities through Model Driven Engineering and DevOps. Maintained by a dedicated product team, Codebots ensures teams can develop solutions with complete product ownership and adherence to industry standards. This is particularly important for government departments that need to maintain control over their data and systems.
Certifications and Standards
We adhere to ISO27001/ISO27701 standards, ensuring that our solutions meet the highest levels of data security and privacy. We also follow the Scrum Alliance and PRINCE2 methodologies, ensuring efficient and effective project management.
Commitment to Diversity and Sustainability
Our commitment to diversity, inclusion, and sustainability aligns with the values of many government departments, making us a partner you can be proud to work with.
Collaborate with Local Talent
WorkingMouse teams are all 100% onshore and employed by WorkingMouse. Giving you the opportunity to collaborate directly with a cross functional team and access the broader shared learning's of the roles.
Automation with a Human Touch
WorkingMouse's Jidoka Process takes the best from Agile, Waterfall and applies the benefit of our software writing robots. This breadth first approach dissolves the notion of a ticket based approach and focuses on application coverage to deliver broadly and repeatably at speed and with quality.
---
Engagements
Here's how we've helped and are helping governments modernise.
Department of Defence
Modernised disparate legacy systems into the material procurement platform, and continue to optimise security and operational efficiency.
Transport and Main Roads
Elevated their constrained systems, replacing manual processes and spreadsheets with a streamlined, digital solution.
Police NSW
Connected their disparate systems, enabling seamless data flow and improved response times from multiple Access Databases.
WorkCover
Remediated and relaunched an uncompilable legacy mobile app to comply with the latest standards across all App stores.
Queensland Health
A like-4-like modernisation of the ieMR configuration portal to enable a statewide system rollout and a Codebot to reuse across Queensland Health software projects.
What Our Customers Say About Us
---
Policies
How we support our team and customers.
The list is not exhaustive, it is just a sneak peek at what we have.
Information Security Management System (ISMS)
Diversity and Inclusion Policy
Equal Opportunity and Human Rights Policy
Family and Domestic Violence Policy
Sustainability and Environment Policy
Security Policy
Threat Intelligence Policy
---
Awards & Publications
These represent the accolades and print materials we achieved over the years.
2013
Using DevOps toolchains in Agile model-driven engineering (Publication)
2017
Deloitte Fast 500 2017, APAC Winner
AiiA Edge, Gold Coast Chark Tank Winner
2018
iAwards Infrastructure Platform of the Year 2018
iAwards Business Service Market of the Year 2018
iAwards Infrastructure and platform Innovation of the Year 2018 - Codebots
Westpac Businesses of Tomorrow 2018 Winner
Businesses of Tomorrow 2018 Winner
Improvements to Artificially Intelligent Agents (Publication)
2020
iAwards Qld, Startup of the year, 2020 - Codebots
2021
Clutch 2021 Leader for Custom Software Development
2022
Clutch 2022 Leader for Custom Software Development
Using DevOps toolchains in Agile model-driven engineering (Publication)
A method for improved code generation by artificially intelligent agents (Publication)
2023
Buy Queensland Suppliers Award for 'Putting Queenslanders First'



---

Your vision,
our expertise
Book a Chat