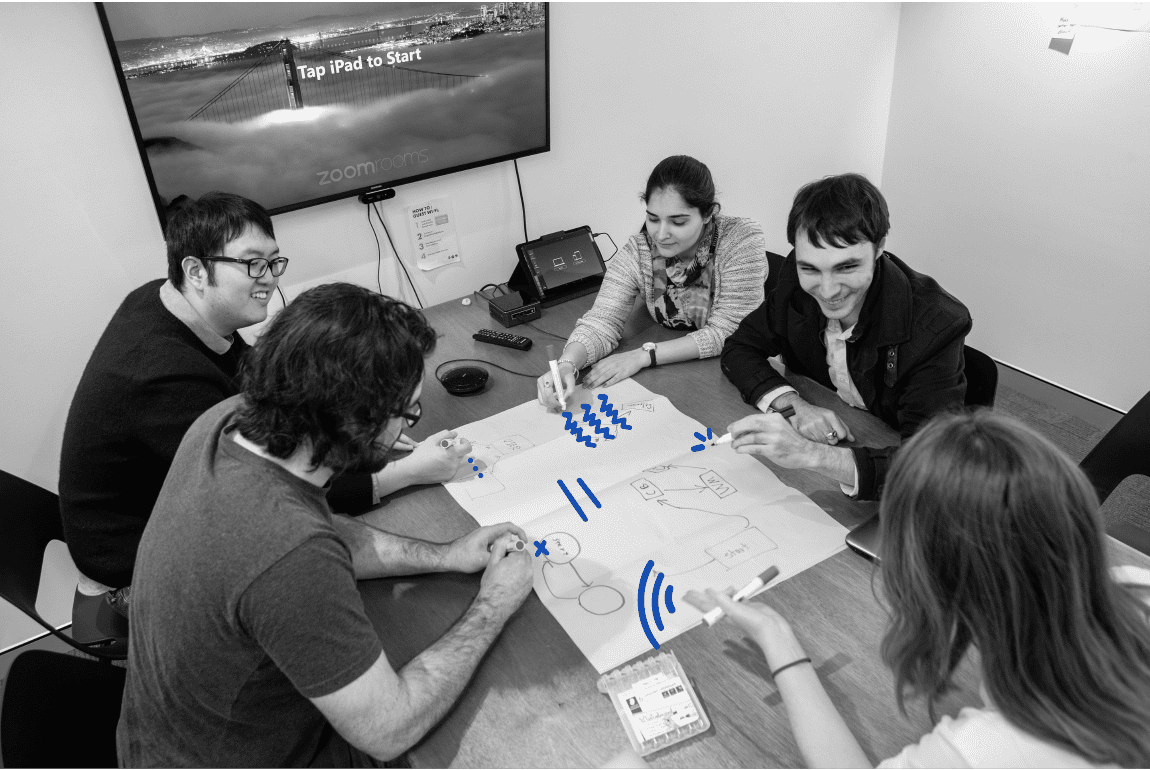 The 8 Requirement-Gathering Musts to Building The Right Thing
SOFTWARE OUTSOURCING
What is the first thing to do dur­ing soft­ware out­sourc­ing for your busi­ness or on be­half of your or­gan­i­sa­tion?
Brainstorming some ideas and dish out in­for­ma­tion to the de­vel­oper? Heck no!
From my per­sonal ex­pe­ri­ence, across 50 plus pro­jects, things started like this rarely end well.
My bank bal­ance and ego have been there. I don't want you to have to re­peat my fail­ures.
If you're a busi­ness owner with lit­tle tech­ni­cal or soft­ware de­vel­op­ment ex­pe­ri­ence, the best thing to do is to en­gage the tal­ents of con­tract pro­fes­sion­als.
These in­clude free­lancers and dig­i­tal agen­cies. However, you still need to un­der­stand the top risks with out­sourc­ing soft­ware and find a way of pre­vent­ing falling vic­tim to the dan­gers of app de­vel­op­ment.
This ar­ti­cle walks you through 8 steps to col­lect the re­quire­ments be­fore out­sourc­ing soft­ware. However, be­fore we take a deep dive, let's de­fine re­quire­ment gath­er­ing.
What is re­quire­ment gath­er­ing?
Requirement gath­er­ing is the prac­tice of ex­plain­ing the func­tion­al­i­ties you would ex­pect from your soft­ware.
It's the process of un­der­stand­ing your busi­ness ob­jec­tive, its user's needs, and the un­der­ly­ing processes to strike a bal­ance be­tween the two.
8 Tips to Ensure Successful Requirements Gathering
A clear un­der­stand­ing and doc­u­men­ta­tion of your big pic­ture are cru­cial whether you plan to out­source your soft­ware de­vel­op­ment or hire an in-house de­vel­oper.
Below are the eight tips to en­sure suc­cess­ful re­quire­ments gath­er­ing:
Understand the Difference Between Functional & Non-Functional Requirements
Functional re­quire­ments af­fect a pro­duc­t's out­put di­rectly. They are the fea­tures, us­abil­ity, ca­pa­bil­i­ties, and op­er­a­tions.
Inversely, non-func­tional re­quire­ments en­com­pass every­thing that don't af­fect soft­ware's func­tion di­rectly — sta­bil­ity, se­cu­rity, per­for­mance, and tech­ni­cal spec­i­fi­ca­tions.
Well ex­plained func­tional and non-func­tional re­quire­ments will help your soft­ware en­gi­neer in suc­cess­ful doc­u­men­ta­tion.
Documentation tasks such as defin­ing terms, roles, mak­ing a pro­ject es­ti­ma­tion and see pos­si­ble gotcha's be­fore­hand.
Having a pre-in­formed knowl­edge of these helps you min­imise the risks of soft­ware out­sourc­ing.

Embed User Stories
These are a gen­eral ex­pla­na­tion of a soft­ware's fea­ture writ­ten from the end user's view­point.
E.g: "As a User, I want to log in to the ap­pli­ca­tion so that I can use the ap­pli­ca­tion." Simple, I know, but es­sen­tial.
This adopts non-tech­ni­cal words to pro­vide an ideal con­text for the de­vel­op­ment team.
When the team un­der­stand what they are build­ing, why they are build­ing, and its value, it re­duces the time spent build­ing.
This has proved so pop­u­lar with some of our clients that they're event em­bed­ded it into their man­u­fac­tur­ing process!
Prioritise User Acceptance Criteria
In the real world, we em­ploy dif­fer­ent ways to com­mu­ni­cate our ideas to avoid be­ing mis­un­der­stood. 60-70% of com­mu­ni­ca­tion is non-ver­bal. The same ap­plies to soft­ware de­vel­op­ment.
Acceptance cri­te­ria help syn­chro­nise ex­pec­ta­tion. Simple yet ef­fec­tive, they are lit­er­ally just func­tional and non-func­tional check­list for every User Story.
Going back to our User Story above, our ac­cep­tance cri­te­ria may be:
A user can en­ter their email ad­dress and pass­word to log in to the app
A user re­ceives a fail lo­gin no­ti­fi­ca­tion due to in­cor­rect or non-ex­is­tent de­tails.
A user can re­set this pass­word via an email link.
This is doc­u­mented.
There is an au­to­mated test for this.
Now, when de­vel­op­ment is com­plete, you've got your check­list to make sure it was built cor­rectly.
Notice the last two points. Documentation and test­ing should form part of every user story!
Verify Project Goals and Objectives
Highlight and ver­ify pro­ject goals. Don't as­sume, es­pe­cially when out­sourc­ing soft­ware on your or­gan­i­sa­tion's be­half. Ask other stake­hold­ers and ex­ec­u­tives, write it down and get their sig­na­tures.
Even for a sole pro­pri­etor­ship, clearly stated goals and ob­jec­tives will earn you a frame­work for bet­ter fu­ture de­ci­sion-mak­ing.
How would you know that a new re­quire­ment fits into the pro­ject? Simple: Does it ac­com­plish the ini­tial goal?
If so, it is a good fit.
If not, you might still need to go back to the draw­ing board.
Jot Down Every Fact dur­ing Requirement Documentation
Don't be too ex­cited and for­get to jot dur­ing a doc­u­men­ta­tion re­view or stake­hold­ers meet­ing.
When pro­ject mem­bers ex­plain the re­quire­ments, you might feel like you have a grasp of all that is said.
5 weeks later, you have for­got­ten. Don't for­get, "the faintest ink is more pow­er­ful than the strongest mem­ory."
Once you have them jot­ted, pass it down to the de­vel­op­ers for quick feed­back and im­ple­men­ta­tion.
Confirm and Ensure Transparency with Your Requirement Documents
You've un­der­stood the re­quire­ments like­wise the de­vel­op­ers too. But do you know the de­vel­op­ers' view of the re­quire­ments?
Ensure to up­date and clean your notes af­ter every meet­ing. Besides, you have to share it with the pro­ject team and de­vel­op­ers for ap­proval.
This will keep all of you on the same page.
Get Consent from the Right Users
When en­gaged in ini­tial meet­ings, ask prob­ing ques­tions to know the ac­tual users and other pro­ject mem­bers.
Often, the ac­tual users are not the de­ci­sion-mak­ers, but their ap­proval is cru­cial for a suc­cess­ful pro­ject.
Don't Make Assumptions about Requirements
Don't as­sume that de­vel­op­ers should fig­ure some­thing out them­selves EVERY TIME.
It might be tricky at times. Saying I want to ad­ver­tise my prod­uct is an ob­vi­ous goal with many un­der­ly­ing as­sump­tions.
Be con­cise with de­tails and ex­plic­itly ex­plain them to the de­vel­op­ers.
Conclusion
Successful doc­u­men­ta­tion is the work of both soft­ware en­gi­neers and stake­hold­ers.
The two par­ties must care­fully com­mu­ni­cate their goals and en­sure they are stat­ing the ob­vi­ous and re­al­ity of the pro­ject.
Would you love to know more about the fac­tors that af­fect your soft­ware pric­ing?
Download our Software Pricing Guide to un­der­stand how to get the best price for your soft­ware out­sourc­ing.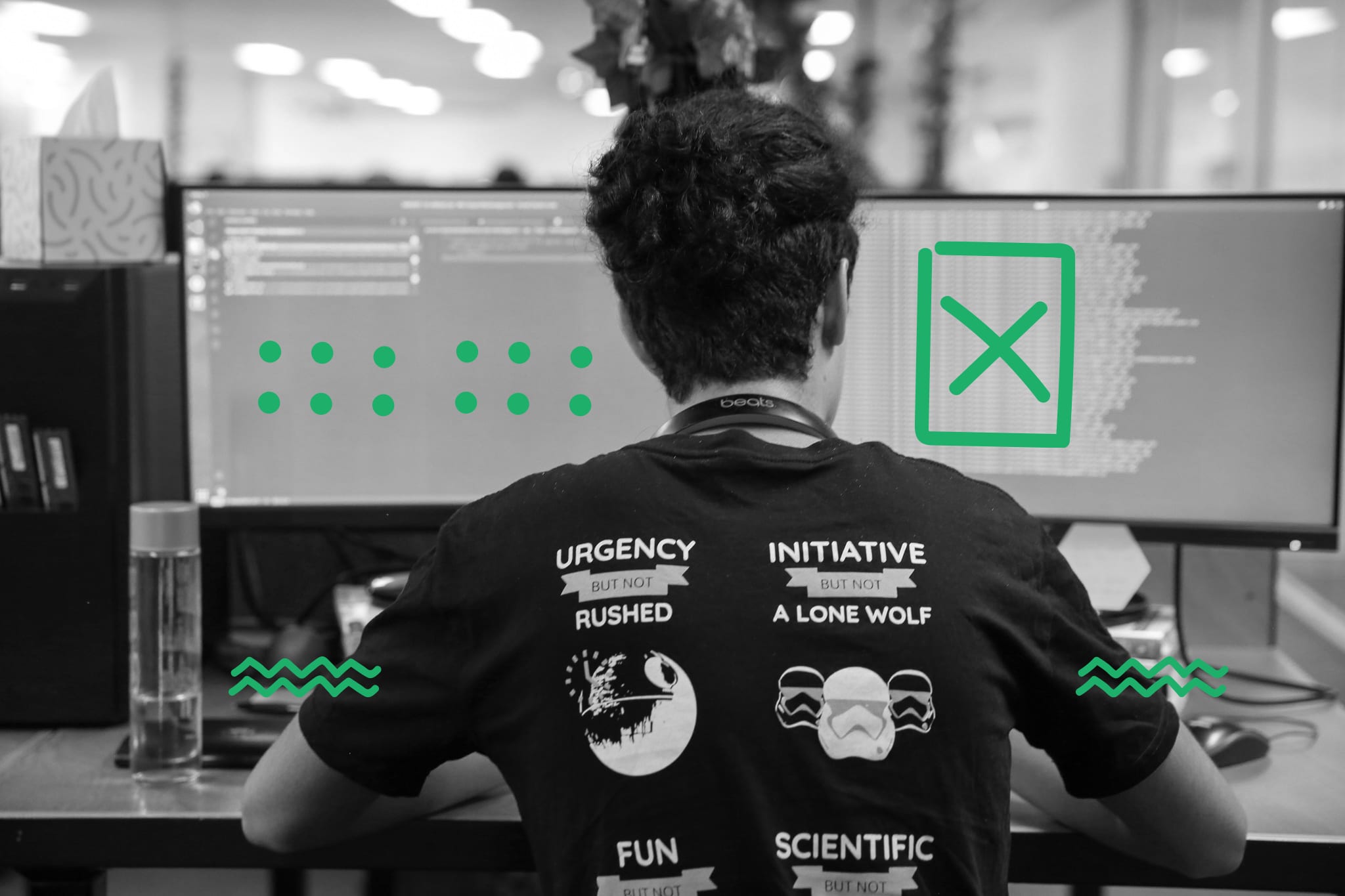 What is Agile Software Development: How to Start with a Problem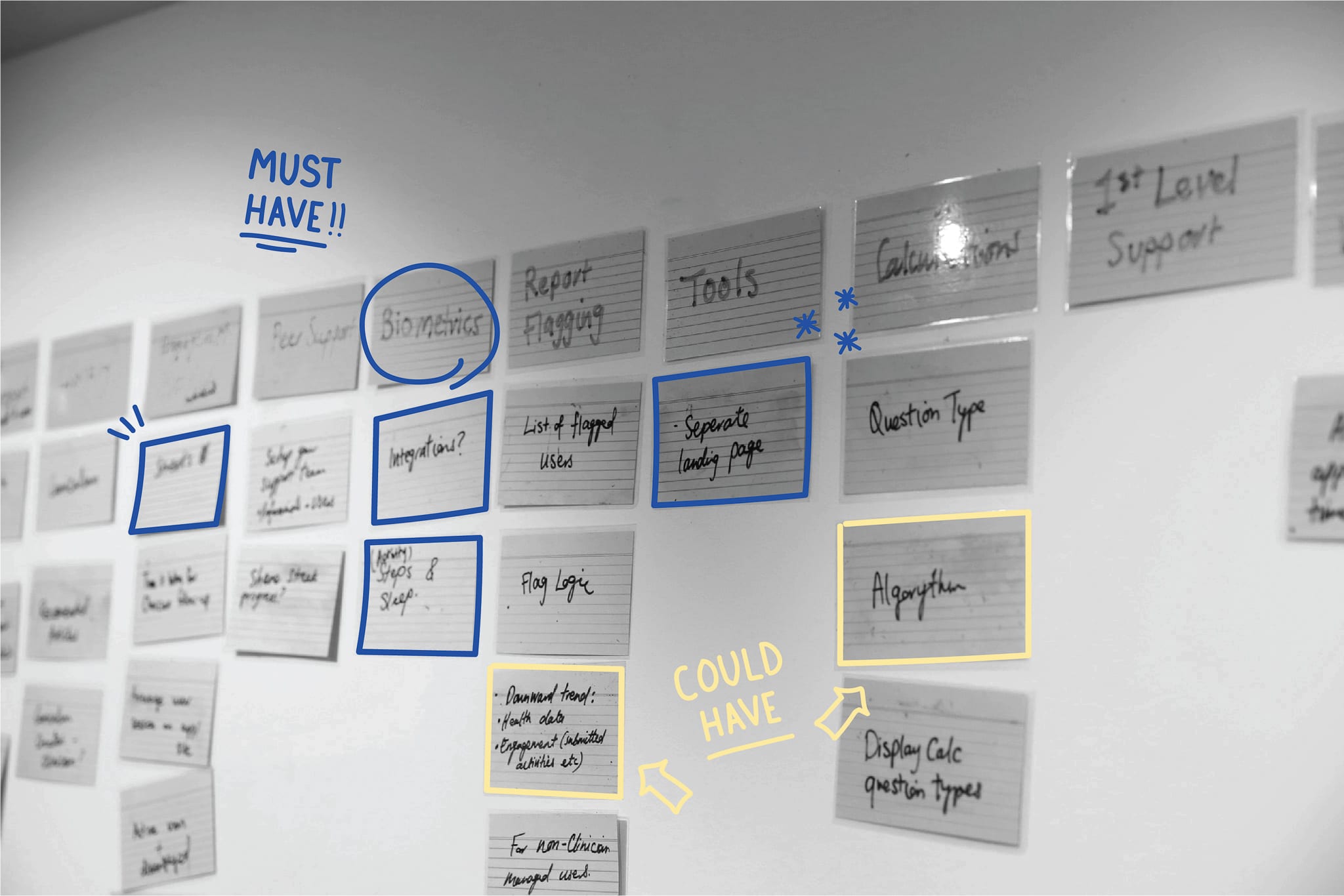 The Advantages of Agile Project Management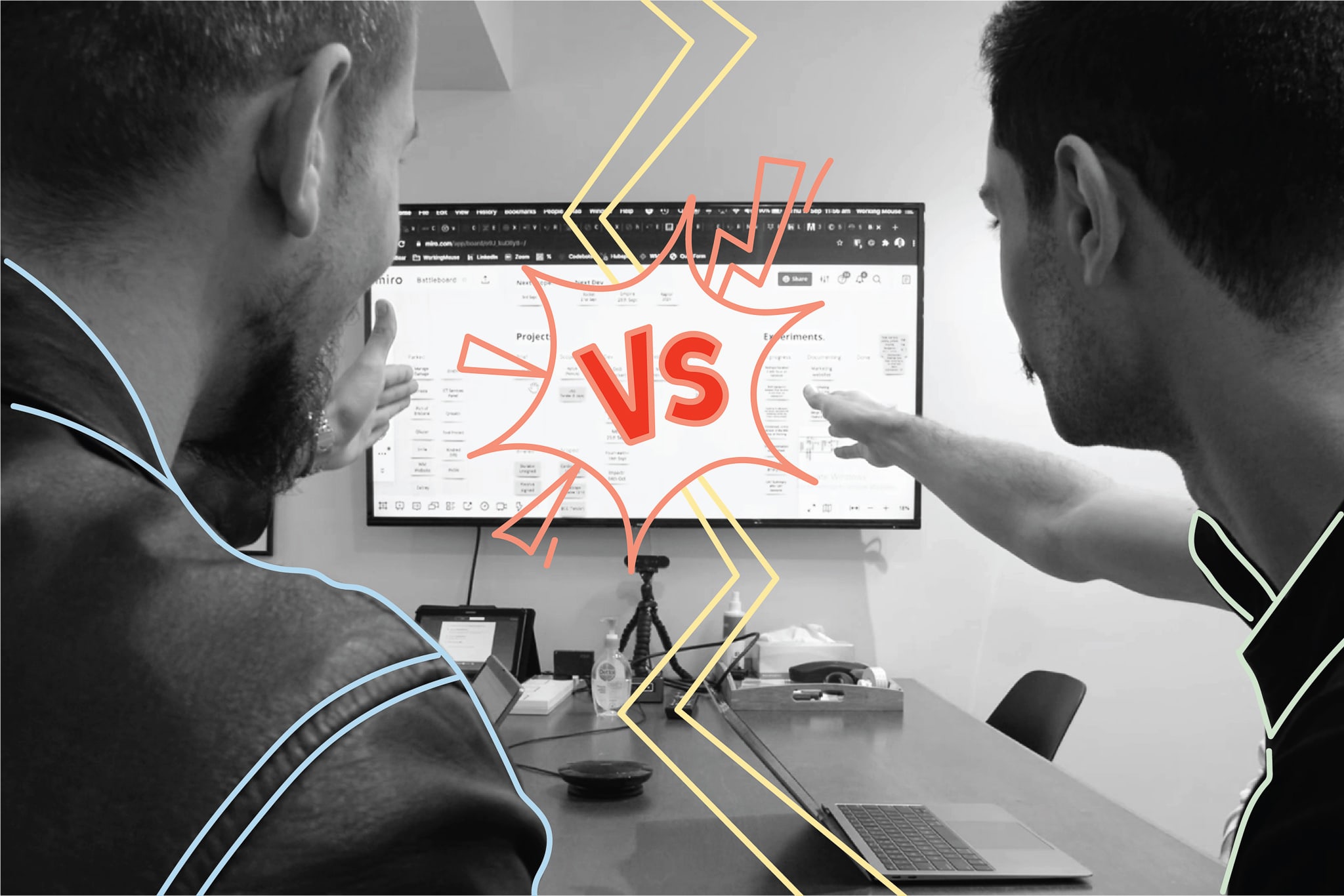 What's the Best Agile Project Management Method For You: Scrum vs Kanban
Your vi­sion,
our ex­per­tise
true