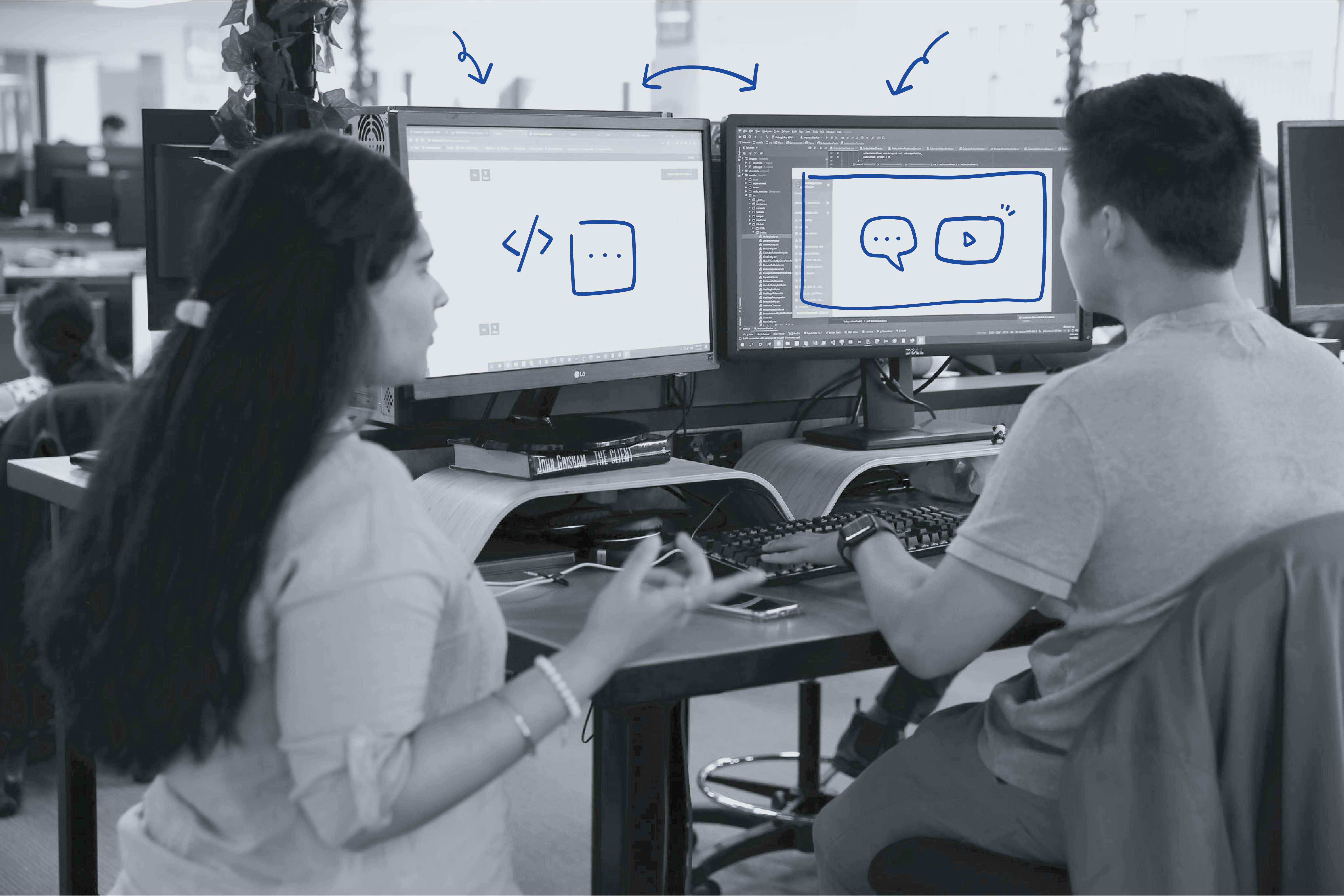 Content Management System (CMS) Vs Custom HTML: Which Is Best for a Website Rebuild?
SOFTWARE OUTSOURCING
0.05 sec­onds… about the time it takes for you to re­alise the words and in­ten­tion are very dif­fer­ent when you see Scomo smirk. That's also roughly how long you've got to make an im­pres­sion on a new web­site vis­i­tor.
It can be pretty daunt­ing con­sid­er­ing a web­site re­build. You need to align a mix of de­sign, copy­writ­ing and tech­nol­ogy. It's not easy and you won't nail it the first time, that's why you're re­build­ing right? To build upon your busi­ness's evo­lu­tion and learn­ings.
The in­ten­tion of this ar­ti­cle is to shed a lit­tle light on the tech­nol­ogy as­pect. Given we main­tain our own web­site in-house as a Software Development agency and have built a few sites for our cus­tomers, we want to share our learn­ings.
If you're af­ter an as­sist on copy­writ­ing or brand­ing check out some of our other help­ful ar­ti­cles:
To ad­dress the tech­nol­ogy side of things, there are two main path­ways you can choose. Each has their own pros and cons which we'll cover be­low.
Definitions
Apple vs PC, left vs right-wing, folder vs scruncher, top sheet vs no top sheet (madness, I know) …the main camps you're likely to find staked out for web­site build­ing at the mo­ment are 'Custom HTML' vs 'CMS'.
Awareness is al­ways the first step to un­der­stand­ing, so, let's de­fine:
CMS: Stands for Content Management System. This is usu­ally a third-party sys­tem like Wix, WordPress, Oncord or Webflow that al­low you to de­sign your web­site di­rectly on that sys­tem. This en­ables you to edit and pub­lish straight away. It's quick and it's easy but there are draw backs in that tra­di­tion­ally CMSs use a data­base that in­cludes the con­tent and styling in a data­base to be dis­played in the pre­sen­ta­tion layer of the web­site This low­ers the bar­rier to cre­ate and con­trol but slows the web­site down sig­nif­i­cantly.
Custom HTML: A sta­tic web­site that is built the old school way by hand-cod­ing the site to­gether with sta­tic site gen­er­a­tors like Jekyll & Gatsby. A re­nais­sance in this space has re­cently taken place with the in­ven­tion of Headless CMSs. Think of these as a back-end only con­tent man­age­ment sys­tem. You can pub­lish con­tent if it is linked to the HTML when de­vel­oped such as up­dat­ing and pub­lish­ing blogs or spe­cific site con­tent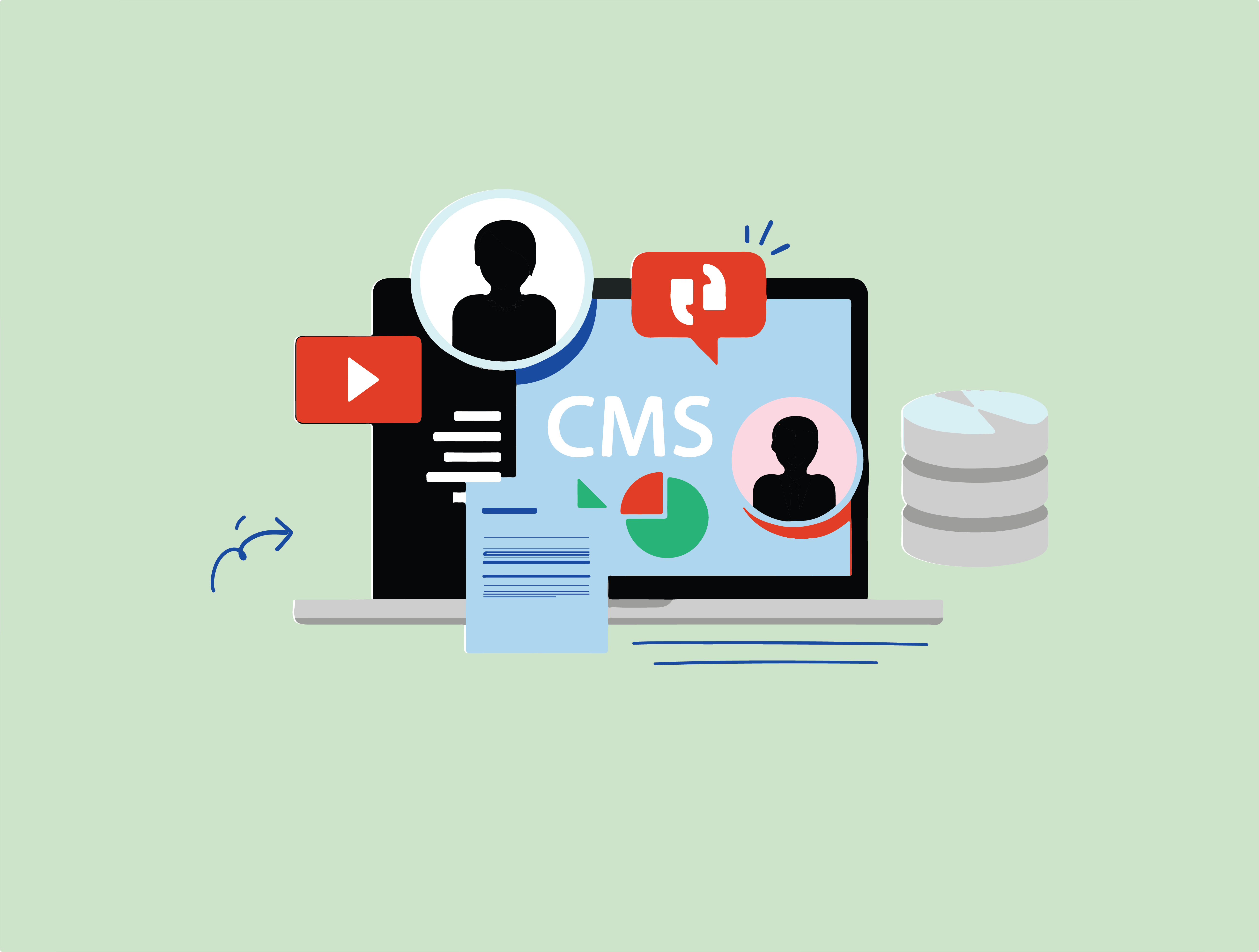 Pros and Cons
So, what are the trade-offs? Here at WorkingMouse, we pre­vi­ously used a CMS and switched over to cus­tomer HTML for our re­cent web­site re­build. In my ex­pe­ri­ence as the Product Owner of the web­site, the pros and cons are as fol­lows:
CMS Pros
Time - Once you're up and run­ning with a CMS the time is takes to cre­ate new pages and it­er­ate ex­ist­ing ones is min­i­mal.
Skillset - Easy to get setup and run­ning, some­times pos­si­ble in min­utes to hours.
Integrations - Often these sites will have a mul­ti­tude of ex­ten­si­bil­ity as add-ons like eCom­merce func­tion­al­ity or in­te­gra­tion to your other soft­ware, such as your CRM.
Hosting - Usually the CMS provider will in­clude host­ing in their costs.
CMS Cons
Performance - As the CMS adds a pre­sen­ta­tion layer it can of­ten slow web­site per­for­mance down. If the CMS is not well main­tained or too slow users will bounce be­fore the page loads. This also ef­fects in­dex­ing on search en­gines.
Control - You have to work within the bound­aries of the CMS's pre­sen­ta­tion abil­i­ties. If your brand is about ex­cep­tional ex­pe­ri­ences, this is go­ing to be tricky to de­liver in a tem­plated for­mat.
Licence Cost - Having to pay (yet an­other) SaaS sub­scrip­tion for your CMS.
Custom HTML Pros
Performance - In mov­ing to a sta­tic site our google per­for­mance score went from 19 to 98 as the web­site no longer needed to con­nect to a data­base to dis­play con­tent. All the in­for­ma­tion was only client-side.
SEO - If the site de­liv­ers a bet­ter and more ex­pe­di­ent user ex­pe­ri­ence your SEO will im­prove. We have a lot of blog con­tent so upon mi­grat­ing it all started rank­ing bet­ter.
Control - You can do as you wish! No in­te­gra­tion, func­tion­al­ity or ex­pe­ri­ence is out of your grasp (the only limit is your imag­i­na­tion or some­thing like that).
Custom HTML Cons
Time - The time it takes to de­sign and con­vey in­ten­tion from the Product Owner to the de­vel­op­ers is time-con­sum­ing.
Skillset - If you don't have a de­vel­oper and de­signer read­ily avail­able it may be ex­pen­sive to source them for a cus­tom HTML build.
Responsiveness — while de­sign­ing, we found that it would be tricky to get our mo­bile re­spon­sive­ness right. This cost us a lot of hours.
Errors - You may run into er­rors that will im­pede the site's score. These can be dif­fi­cult to de­bug. We once had such an er­ror that took a num­ber of days to dis­cover and re­solve.
Summary
As you can see from the lists above, she's a close one. It all comes down to the make-up of your busi­ness, your web­sites goals and your ap­petite for flex­i­bil­ity, con­trol and that sweet, sweet #1 Google rank over your com­peti­tors.
In hind­sight post-re-build­ing our site as cus­tom HTML, I am quite frus­trated by the lack of con­trol. If I want a change, our in­ter­nal process is to log a ticket and wait for it to be done. Sometimes this can take weeks and al­ways re­quires fur­ther it­er­a­tions.
If you have de­sign­ers and de­vel­op­ers in a cross-func­tional mar­ket­ing team a cus­tom HTML site would be a good fit.
If you're not in­ter­ested in chang­ing the con­tent reg­u­larly a CMS like Wix or Oncord would be good for most small to medium-sized busi­nesses for speed and con­trol, but you'll likely pay a lit­tle more in your pay per click cam­paigns.
If I could do it all over again, I would have taken the CMS route but cho­sen some­thing a lit­tle more ex­pen­sive but with added flex­i­bil­ity, like Webflow.
Whichever camp you choose, don't worry. The worst ac­tion is in­ac­tion. Think of your web­site or tech­nol­ogy in dog years. Whichever path you choose you will al­ways need to step off at some point and there will al­ways be an­other new fancy path to take.