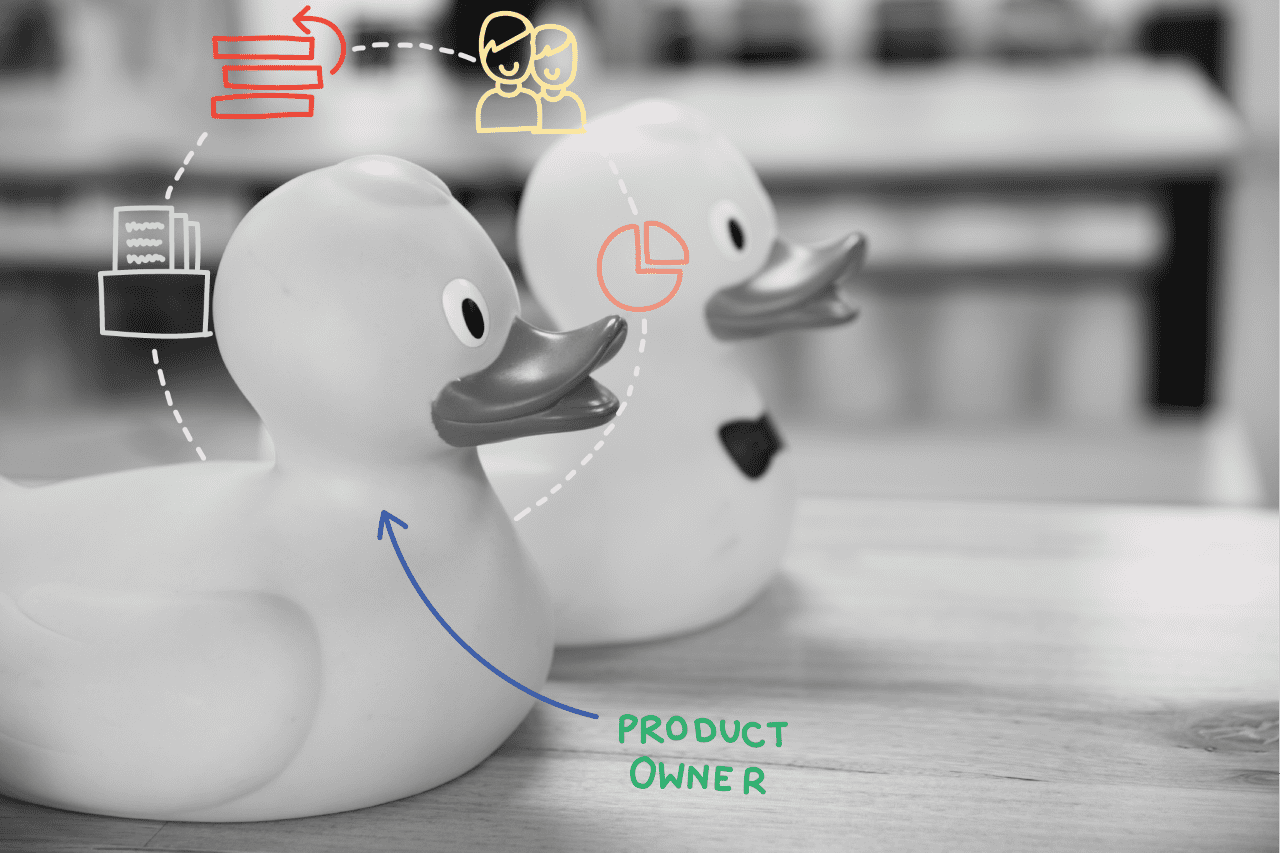 Why Do You Need a Dedicated Product Owner for Your Software Project?
SOFTWARE DEVELOPMENT
What is a Product Owner any­way?
A Product Owner is of­ten de­scribed as a soft­ware pro­jec­t's key stake­holder or the most im­por­tant stake­holder for a de­vel­op­ment team. According to the Scrum Guide, "a Product Owner is ac­count­able for max­i­miz­ing the value of the prod­uct re­sult­ing from the work of the scrum team". It's also im­por­tant to note that a Product Owner is a sin­gle per­son, not a team or a com­mit­tee.
To high­light this, let's dis­cuss a real-world ex­am­ple. But first, let's set the scene: at WorkingMouse we use what is called our Way of Working (if you've spent some time on our web­site you may have heard of it al­ready). Because the Way of Working is adapted from the Agile method­ol­ogy frame­work, it al­lows for the shift­ing of pri­or­i­ties and other risks.
Recently we worked on a pro­ject where this agility came in in­cred­i­bly handy. When a ma­jor de­vel­op­ment pri­or­ity shifted close to the launch dead­line, the ded­i­cated Product Owned stepped in and took charge. They were able to give us the nec­es­sary ap­provals quickly and ef­fi­ciently so that we could con­tinue on with­out be­ing blocked by lengthy de­ci­sion-mak­ing processes from the lead­er­ship team. This is just one of the very real ad­van­tages that a Product owner has.
This sce­nario is a typ­i­cal ex­am­ple of how a Product Owner's role adds ve­loc­ity to a soft­ware pro­ject. In our ex­pe­ri­ence, this ex­tra ve­loc­ity could be as high as 30% which trans­lates to saved time and bud­get for the client.
In ag­ile pro­jects that fol­low fast feed­back loops, a good Product Owner is crit­i­cal not only for the time-bound ex­e­cu­tion of a pro­ject but also for en­sur­ing the busi­ness re­quire­ments are prop­erly trans­lated into the prod­uct. The Product Owner rep­re­sents the in­volve­ment of busi­ness in each it­er­a­tion of an Agile pro­ject. The role faces both in­ter­nally, work­ing to­gether with de­vel­op­ment teams, as well as ex­ter­nally, un­der­stand­ing the mar­ket di­rec­tion and act­ing as the voice of the cus­tomer.
So, what are the qual­i­ties of a good Product Owner?
Not a lone wolf
The Product Owner must be col­lab­o­ra­tive. If they work in a silo or like to be dom­i­nant over oth­ers it will of­ten re­sult in bad de­ci­sions. They must con­duct joint de­ci­sion-mak­ing ses­sions, take on feed­back from other stake­hold­ers and col­lab­o­ra­tively groom the back­log.
Scientific but not heart­less
Product Owners should fol­low a sci­en­tific ap­proach to build­ing their prod­uct but at the same time should keep user re­quire­ments and ex­pe­ri­ence in mind when pri­ori­tis­ing the fea­tures of the prod­uct.
Urgency but not rushed
While it's im­por­tant for Product Owners to keep the de­vel­op­ment team on their toes and en­sure timely de­vel­op­ment, they should not rush the team into build­ing some­thing with­out con­sid­er­ing the pros and cons first.
Maintain the prod­uct back­log clearly
It is im­por­tant for the Product Owner to clearly de­fine and main­tain the prod­uct roadmap to­gether with the Scrum Master (if you'd like to know if the Scrum Master and the Product Owner can be the same per­son, we wrote a blog about that). The abil­ity to pri­ori­tise and com­mu­ni­cate the re­quire­ments in the right or­der is im­por­tant for suc­cess in the role. Although they are re­spon­si­ble for or­der­ing the back­log, the team should be al­lowed to de­cide how much work will get done in each it­er­a­tion or sprint.
Market un­der­stand­ing
They should have in­sights on where the prod­uct sits in the mar­ket, who the con­sumers/​users of the prod­uct are and what they need.
Ownership and au­thor­ity to make de­ci­sions
A Product Owner should have the go-ahead from the lead­er­ship team to own the prod­uct. They should be trusted by the or­gan­i­sa­tion to rep­re­sent the busi­ness needs and to make the right de­ci­sions.
Confident and knows the prod­uct (..like, re­ally well)
A good Product Owner should be con­fi­dent in their un­der­stand­ing of the prod­uct, the ob­jec­tives it needs to achieve and the busi­ness re­quire­ments. This way they should nei­ther them­selves get in­flu­enced by oth­ers, nor let the team get in­flu­enced by out­side sources. However, this does not mean they are not open to feed­back and opin­ions.

But why do we need a ded­i­cated Product Owner at all?
Sometimes it's hard for busi­nesses to let one of their best em­ploy­ees in the or­gan­i­sa­tion work full-time on an IT pro­ject. Shouldn't they be work­ing on the growth of the busi­ness or find­ing ways to get more rev­enue? Well, that's ex­actly what they're do­ing in their role as Product Owner (there are also plenty of other Product Owner re­spon­si­bil­i­ties). Let me ex­plain how.
Every so of­ten the lead­er­ship team that wants the soft­ware prod­uct in the first place is not avail­able to go into the de­tails of the pro­ject, carry out user test­ing and at­tend dis­cus­sions with the de­vel­op­ment team. After all, this is of­ten a full-time job. This can slow down the pace of de­vel­op­ment, cause frus­tra­tion and ul­ti­mately can lead to the fail­ure of the pro­ject.
Not hav­ing a Product Owner re­in­forces the gap be­tween the soft­ware de­vel­op­ment team and the busi­ness, ef­fec­tively slow­ing down the com­mu­ni­ca­tion and there­fore also slow­ing down pro­duc­tiv­ity. The same is also true for hav­ing proxy or pseudo–Prod­uct Owners on the pro­ject, as they might not be able to com­mit or make the rel­e­vant de­ci­sions that are needed.
'Time is mon­ey' is par­tic­u­larly true for soft­ware de­vel­op­ment. Time spent on soft­ware pro­jects di­rectly trans­lates into the fi­nal cost of the prod­uct and in­ef­fi­cien­cies can push these costs higher.
If you only take away one thing from this blog, take away this: if the soft­ware prod­uct you are build­ing is vi­tal for your busi­ness, you need a good ded­i­cated Product Owner to en­sure the suc­cess of the pro­ject.
Think of it as an in­vest­ment in the prod­uct so that the busi­ness can gen­er­ate bet­ter re­turns in the long term. For ex­am­ple, if you are build­ing a busi­ness sys­tem to au­to­mate or dig­i­tize in­ter­nal processes, it is im­por­tant to get it right. This would help to bring in ef­fi­cien­cies and save on ad­min costs over time.
Any great soft­ware prod­uct is not built by the de­vel­op­ment team alone. It is de­vel­oped with a com­bi­na­tion of a great Product Owner along with a fan­tas­tic de­vel­op­ment team. A Product Owner is a leader and vi­sion­ary for the pro­ject. They are an in­te­gral part of an ag­ile pro­ject.
Now that you know you def­i­nitely need a ded­i­cated Product Owner on your soft­ware pro­ject, what about that skilled Development team that's nec­es­sary? We can help you out there. Get in touch and book a free prod­uct strat­egy ses­sion with us to­day.