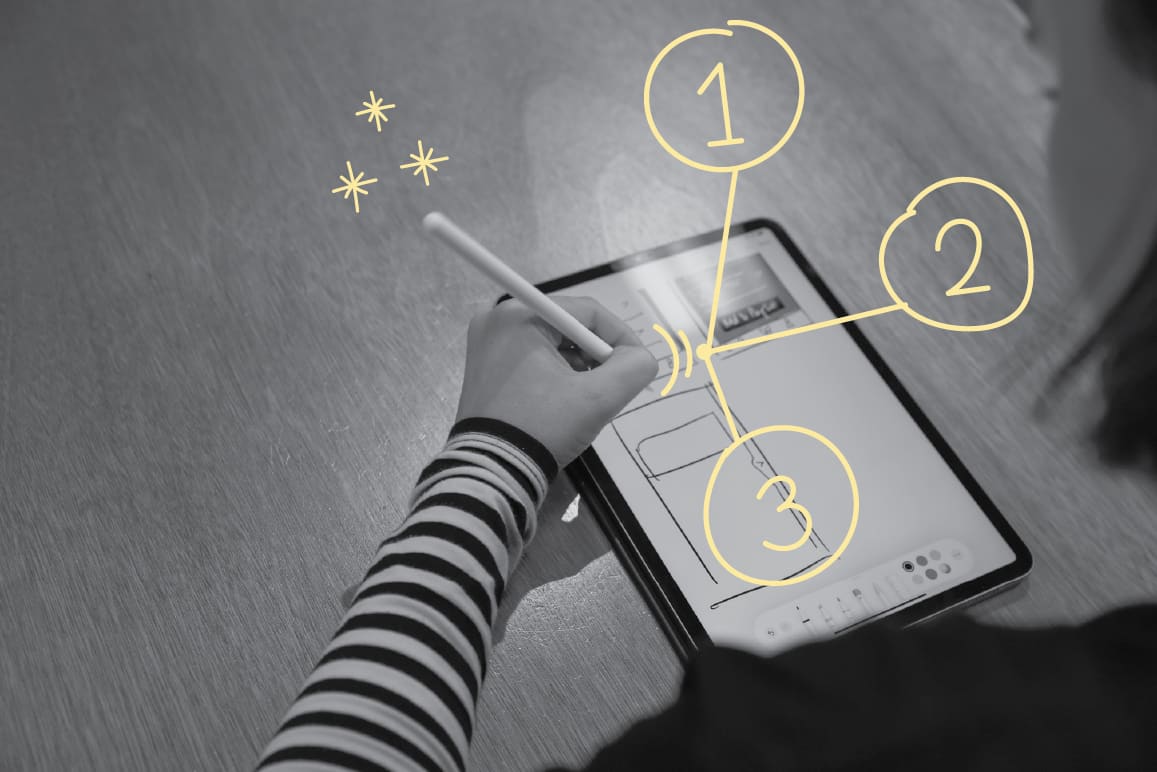 The Trinity of Product Success
SOFTWARE DEVELOPMENT
In our ex­pe­ri­ence, three as­pects heav­ily in­flu­ence the suc­cess of a soft­ware prod­uct, or as I like to call them 'THE TRINITY OF PRODUCT SUCCESS'.
CRM (Marketing and Sales) — This is know­ing who your prospec­tive and ac­tive cus­tomers are on their prod­uct jour­ney. Ideally, link cus­tomer ac­tiv­ity from the Web or Mobile App to your mar­ket­ing and sales ac­tiv­i­ties through your CRM.
Support: Ensuring users can voice and you can ad­dress any con­cerns or is­sues they have in us­ing your prod­uct. We'll elab­o­rate fur­ther be­low!
Analytics — Understanding where your users came from, where they go and why. We achieve this by adding an­a­lyt­ics tools that can record con­ver­sions and even screen record­ings of users in­ter­act­ing on the App.
Support
As a prod­uct or busi­ness owner, get­ting an un­der­stand­ing of con­tin­u­ous im­prove­ment for all three points is vi­tal. In my per­sonal ex­pe­ri­ence, the most com­monly over­looked as­pect of this is Support. Often an af­ter­thought with the fo­cus of a new prod­uct usu­ally on dis­cov­er­ing prod­uct/​mar­ket through sales and mar­ket­ing. However, a "5% in­crease in cus­tomer re­ten­tion pro­duces more than a 25% in­crease in profit." This leads to the ques­tion, 'How can you best sup­port your web or mo­bile app cus­tomers?'
Support Levels
To an­swer this, we first need to make a de­lin­eation be­tween tech­ni­cal (Level 2) and cus­tomer sup­port (Level 1). As a soft­ware de­vel­op­ment ven­dor, WorkingMouse of­fers only level 2 sup­port to deal with tech­ni­cal sup­port. We work di­rectly with our clients to re­solve bugs and make prod­uct en­hance­ments, but that is not the fo­cus of this ar­ti­cle. We will in­stead fo­cus on how to pro­vide level 1 sup­port, boost that profit mar­gin and de­ter­mine what is nec­es­sary to es­ca­late to level 2 or ac­tive de­vel­op­ment.
Providing di­rect cus­tomer sup­port can seem daunt­ing at first. However, there are two points to fo­cus on that if done well, will cre­ate the ex­act res­o­lu­tion and feed­back loop you need. These are 1) en­abling users to self-dis­cover the right in­for­ma­tion in a knowl­edge base and 2) pro­vid­ing a con­sis­tent ser­vice ex­pe­ri­ence for them to put their hand up for help with a tick­et­ing sys­tem.
Knowledge Base
"A study re­cently con­ducted by Zendesk showed that 67% of users pre­fer self-ser­vice Support over speak­ing to a com­pany rep­re­sen­ta­tive. And a whop­ping 91% said they would use a knowl­edge base if it met their needs." That means your cus­tomers want to self serve; they want to find what they want quickly.
The knowl­edge­base should re­flect the ques­tions your cus­tomers fre­quently ask. Look to your op­er­a­tion and sales team to ideate what should be the first ar­ti­cles you write. It should be avail­able to your users within your App but also prospec­tive users. Not only will the google ma­chine in­dex your knowl­edge­base if it's avail­able pub­licly, but if a prospect is re­view­ing your ser­vice over of a com­peti­tor, show­cas­ing how a par­tic­u­lar fea­ture set works can help steer them to your prod­uct.
The great thing about a knowl­edge­base is that you can it­er­a­tively ap­prove through an­a­lyt­ics (The Trinity!) just like you would do for your Application. Some ideas to im­prove this in­clude:
Reviewing what users are search­ing for and the re­sults they see vs in­ter­act. Do we have the con­tent, or are they search­ing for it us­ing an­other term?
Specifically, re­view sup­port tick­ets that come af­ter failed knowl­edge base searches in the knowl­edge­base.
Service Experience
The sec­ond key el­e­ment to sup­port is ser­vice ex­pe­ri­ence. I de­fine Service ex­pe­ri­ence as pro­vid­ing a sys­temised, con­sis­tent and hole proof mech­a­nism for an­swer­ing ques­tions, help­ing, trou­bleshoot­ing any is­sues that re­late to your ser­vice and prod­uct. Again, not just for users of the Application but should be for any­one en­gag­ing your busi­ness.
These days there are too many busi­ness fronts across Email, Website, Social Media to give an out­stand­ing ser­vice ex­pe­ri­ence with­out sys­temis­ing. I think we can all re­late to email in­box at­ro­phy let­ting that im­por­tant cus­tomer 'To Do' slowly fades into an 'Unread' email deep in your mail­box.
So, the first point is that all roads must lead to Rome! That is mak­ing sure it all goes to One place, Customer is­sues emailed in, tick­ets from your App, Website forms, Messaging, so­cial me­dia. It should all go to that one place.
Your one place, which we'll call your Customer Service Help Desk, will make sure none of these slip through the cracks. Everything in the help desk should be listed un­til re­solved. Aside from sys­tem­at­i­cally en­sur­ing every­thing is the ser­vice desk is a great place to cat­e­gorise every­thing com­ing in. Repeated re­quests for fea­tures can be given to the prod­uct team whilst mul­ti­ple re­sponses that are al­ready ex­ist­ing feed the knowl­edge­base.
There's also a cou­ple of ex­cel­lent fur­ther points to con­sider here:
Firstly, where pos­si­ble, es­pe­cially in the App - en­able your users to ad-rich me­dia to their tick­ets. A pic­ture is worth 1,000 words and a screen record­ing, 10,000?
Make the logs avail­able to your ser­vice team within the App. You can also go be­yond log files. If your an­a­lyt­ics (The Trinity!) are smart enough, they will link your data­base to the user record­ing. That means your sup­port team will be able to re­play and log the video of the is­sue against the ticket, and this is pure sup­port gold!
It does­n't all have to be about im­prove­ment. There should be a com­pli­ments cat­e­gory. How cre­ate would it be to feed­back to Marketing and Sales what is mak­ing cus­tomers happy or ver­ba­tim com­pli­ments! (The Trinity!)
Summary
In sum­mary, I hon­estly be­lieve an up­front in­vest­ment in Support is as valu­able, if not more valu­able to the long-term suc­cess of your prod­uct or ser­vice as mar­ket­ing and sales. Every dol­lar in­vested in mar­ket­ing and sales is wasted if you can't prop­erly ser­vice your cus­tomers. How do you know if you're cor­rectly ser­vic­ing your cus­tomers? Support.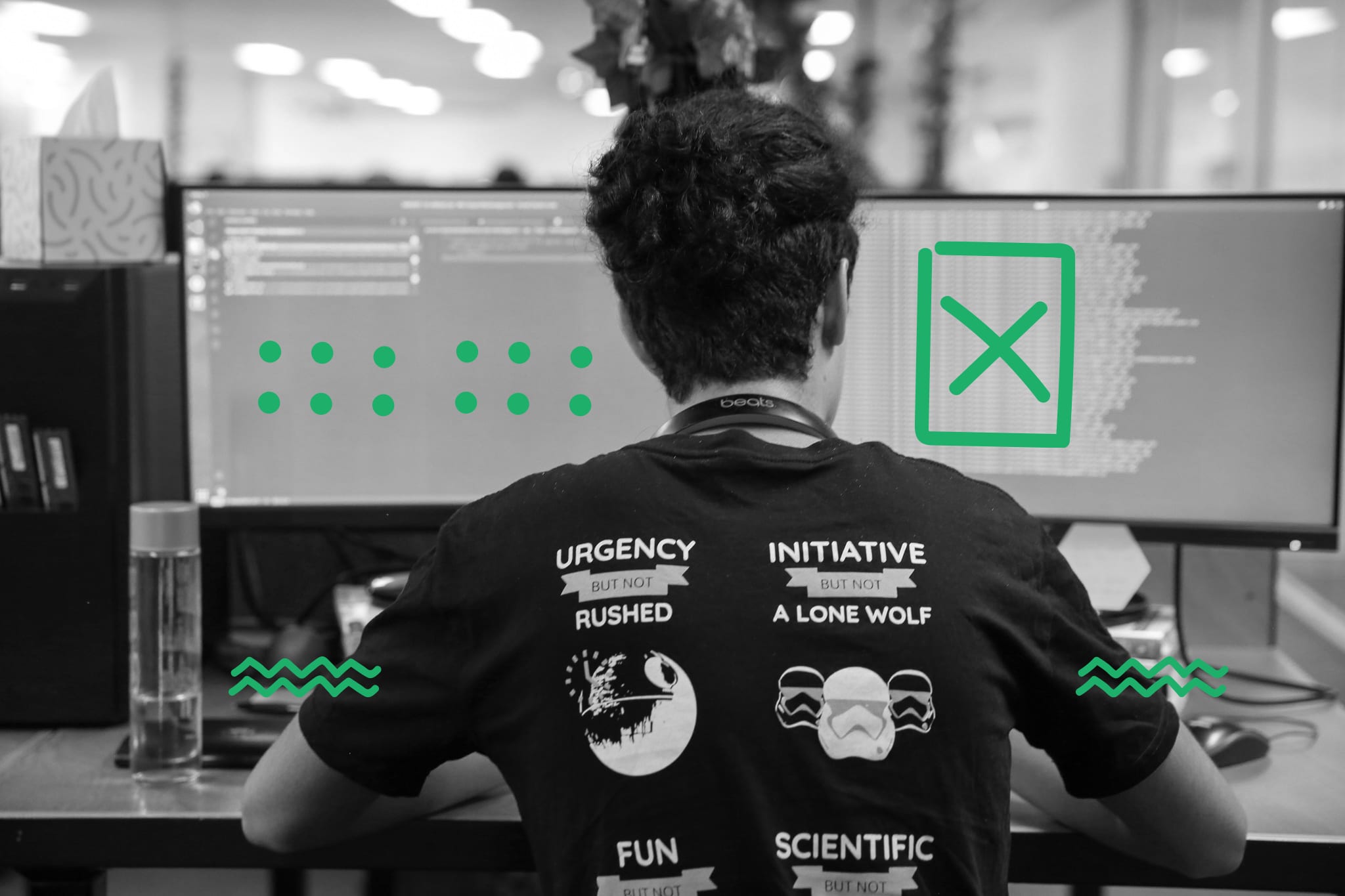 What is Agile Software Development: How to Start with a Problem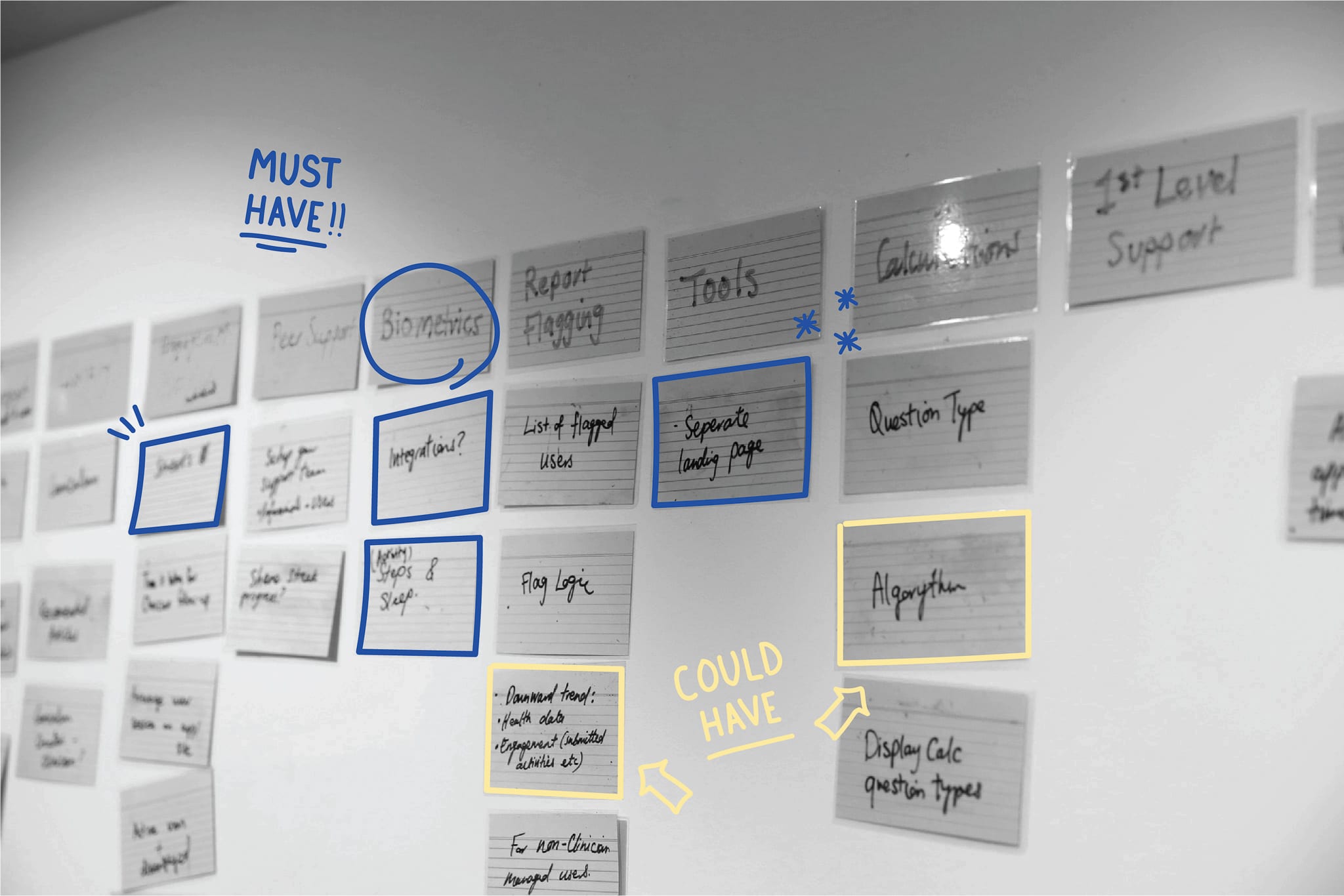 The Advantages of Agile Project Management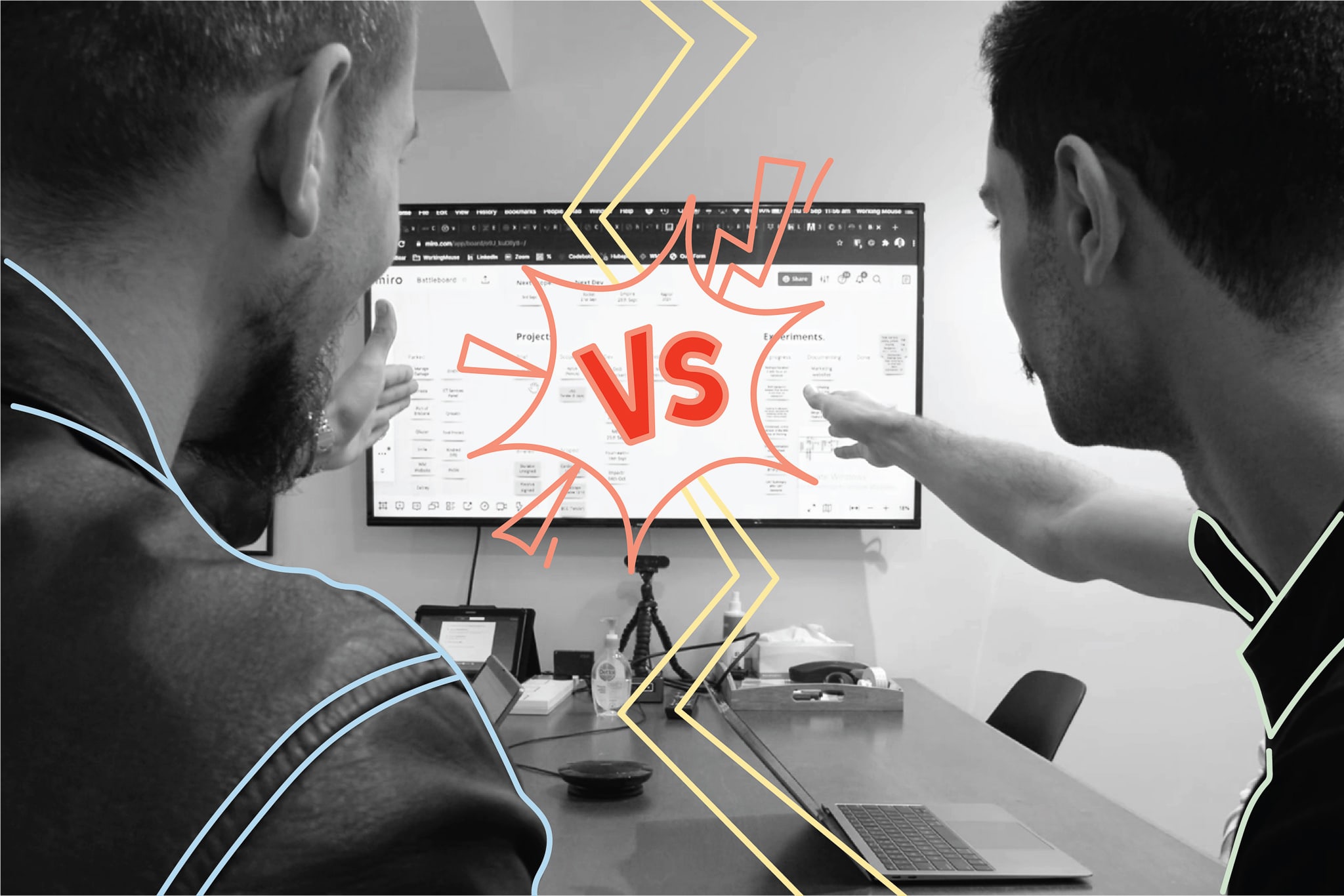 What's the Best Agile Project Management Method For You: Scrum vs Kanban
Your vi­sion,
our ex­per­tise
true