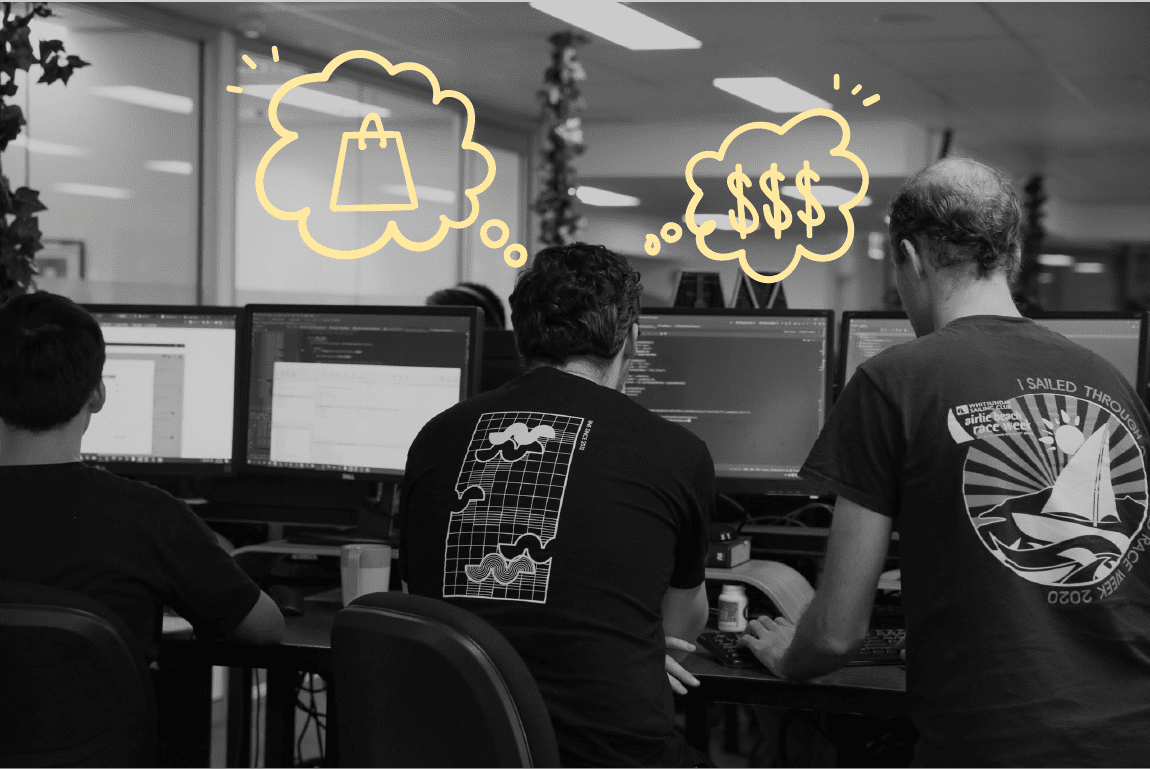 Product vs Sales Led Growth: Assessing Your Growth Strategy
SOFTWARE DEVELOPMENT
Building a high-qual­ity soft­ware prod­uct is only one piece to the puz­zle. Success is of­ten mea­sured through the num­ber of users, the val­u­a­tion and the growth of a prod­uct. After all, why build some­thing if no one's go­ing to use it?
That is why it's crit­i­cal to align your prod­uct with your growth strat­egy. There are a num­ber of dif­fer­ent vari­a­tions and lines of thought when it comes to growth strate­gies. We're not a sales com­pany and we won't pre­tend to be thought lead­ers in the area. But it's im­por­tant to give thought to the strat­egy and feed that back into your soft­ware ap­pli­ca­tion.
Sales dri­ven growth
Traditionally, many busi­nesses suc­ceeded through a sales dri­ven growth strat­egy. Create a prod­uct that peo­ple needed and would pay for and let the sales team do the rest. Once a sale is made, the job is done. A sales dri­ven ap­proach re­lies heav­ily on out­bound sales, per­sonal re­la­tion­ships, one-to-one meet­ings, cus­tomised sales processes, and his­tor­i­cally longer cy­cles. Think back to IBM in the late 90's, early 00's.
There is still plenty of merit in adopt­ing a sales dri­ven strat­egy. In some in­dus­tries, it's piv­otal. If you do adopt a sales strat­egy then it is nec­es­sary to fo­cus on met­rics like num­ber of sales, av­er­age sales cy­cle time and cus­tomer ac­qui­si­tion costs.
If your prod­uct is aimed at con­sumers or even small to medium sized busi­nesses then a sales dri­ven strat­egy may not be best suited. Because of the high-touch na­ture of one-to-one meet­ings and a cus­tom sales process, the cost per sale can be quite sig­nif­i­cant. In or­der to jus­tify that cost, you want a sig­nif­i­cant re­turn on in­vest­ment — a re­turn that may not be fea­si­ble for SME's and con­sumers. That's why IBM, SAP and Oracle fo­cus their ef­forts on en­ter­prise sales. It may take 6-18 months to se­cure a sale, but that is jus­ti­fied by the mil­lions of dol­lars in re­turn.
Changing tides
Post GFC 2008/2009 saw soft­ware as a ser­vice (SaaS) start­ing to re­ally have an im­pact. Bessemer pop­u­larised 5 met­rics that cloud com­pa­nies should mon­i­tor. Because SaaS was a fairly new model a lot of work was done in the VC space to de­ter­mine the value of a SaaS com­pany. Out of this came the Pirate met­rics, the Rule of 40 and a num­ber of oth­ers. Many to un­der­stand the bal­ance of growth and profit to make sure both these nor­mally op­pos­ing forces are bal­anced. In 2010 most com­pa­nies had adopted a sales dri­ven strat­egy. At that time the the­ory men­tioned hold­ing back sales hires be­fore hit­ting KPI's and the chang­ing the roles of sales teams — for ex­am­ple hunters vs farm­ers. The last decade has seen the rise of Product Led Growth (PLG) - a move away from the tra­di­tional sales dri­ven strat­egy.
Product led growth
What is it?
From the out­side, prod­uct led growth can seem a bit like magic. Imagine you're des­per­ate for a video con­fer­enc­ing so­lu­tion af­ter buy­ing a puppy and work­ing from home for a few weeks.
So, you in­stall Zoom and tell your team about it.
Your team in­stalls it and re­alise that they love it.
Word spreads through­out the of­fice — all of a sud­den Zoom is the video con­fer­enc­ing tool of choice within the busi­ness.
From Zoom's per­spec­tive, they haven't had to in­vest any time or re­sources into mak­ing the sale. They might not even know how it hap­pened. But be­cause the prod­uct was so good, it spread far be­yond its ini­tial reach.
Atlassian's S-1 says, "We rec­og­nize that users drive the adop­tion and pro­lif­er­a­tion of our prod­ucts."
Product led growth is a strat­egy that is fu­elled by user in­ter­ac­tion with the prod­uct and is de­signed to drive rapid ex­pan­sion as a com­pany scales.
Does it work?
Developed and cham­pi­oned by the likes of Atlassian, it is now an es­sen­tial part of the play­book of com­pa­nies like Zoom, Slack and nu­mer­ous other suc­cess­ful SaaS com­pa­nies.
Product led busi­nesses are per­form­ing well. The pub­lic com­pa­nies that have em­braced prod­uct led growth beat their peers across nearly every SaaS value dri­ver. They're grow­ing faster, demon­strate bet­ter mar­gins and trade at a 50% pre­mium rel­a­tive to for­ward rev­enue. The me­dian pub­lic PLG com­pany is worth 2x that of the broader SaaS in­dex ($6.8B vs. $3.4B).
On the back of this suc­cess, sales led SaaS com­pa­nies are now be­ing pushed to adopt prod­uct led growth to rein­vig­o­rate their growth.
It's worth tak­ing a look at the growth rates of SaaS com­pa­nies that have adopted prod­uct led growth ver­sus those that haven't. It stands to rea­son that at an early stage, when the user count is low, hav­ing a qual­ity prod­uct won't nec­es­sar­ily have the same level of im­pact.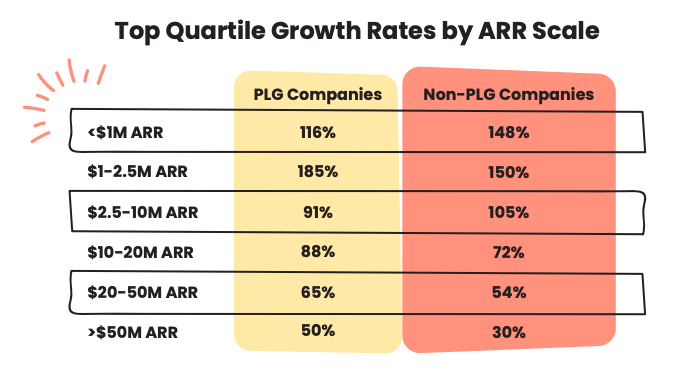 Image 1: Growth rates for prod­uct com­pa­nies vs sales dri­ven com­pa­nies
Even within a prod­uct led growth strat­egy there are dif­fer­ent paths a busi­ness can take.
Approach 1: Manage prod­uct in­ter­ac­tions
If us­ing tra­di­tional sales and mar­ket­ing, you can en­gage and guide cus­tomers through the prod­uct. Once you've suc­cess­fully learned which in­ter­ac­tions are needed to fa­cil­i­tate a high-qual­ity user ex­pe­ri­ence you can au­to­mate or build that into the prod­uct. This ap­proach does cre­ate more flex­i­bil­ity at that early ex­per­i­men­tal stage.
Approach 2: Avoid sales and mar­ket­ing
The other op­tion is to take a hard-line stance. By avoid­ing any sales and mar­ket­ing from the start, you can in­stead fo­cus on build­ing the best pos­si­ble prod­uct. This can be a hard ap­proach to per­sist with, es­pe­cially when you're strug­gling with grow­ing your user base and rev­enue.
So then, sales or prod­uct?
I wish we could un­equiv­o­cally say which ap­proach would work for you. Unfortunately there's no right an­swer and it may in fact be a com­bi­na­tion of both.
Kyle Poyar - VP Marketing Strategy at Openview states the fol­low­ing:
There is still room for sales in a prod­uct led busi­ness, but sales should start to look more like cus­tomer suc­cess. It's par­tic­u­larly ur­gent that all cus­tomer-fac­ing em­ploy­ees be­come flu­ent in the prod­uct. Moreover, the sales team should pri­ori­tise their time based on an ac­coun­t's ac­tiv­ity in the prod­uct, lever­ag­ing a prod­uct qual­i­fied lead (PQL) method­ol­ogy rather than just mar­ket­ing qual­i­fi­ca­tion.
All of these ini­tia­tives re­quire a rock-solid an­a­lyt­ics foun­da­tion. You'll want to cap­ture prod­uct us­age ac­tiv­ity across fea­tures and user co­horts. Product data should then be con­nected with other sys­tems of en­gage­ment (e.g. CRM or mar­ket­ing au­toma­tion). Most im­por­tantly, make sure that key em­ploy­ees have self-ser­vice ac­cess to this data in or­der to make data-dri­ven de­ci­sions.
One thing we can say is that a prod­uct led growth strat­egy is tough to ex­e­cute. The ma­jor­ity of times it comes down to hav­ing a well-de­fined prob­lem that is ap­plic­a­ble to a mo­ti­vated user base.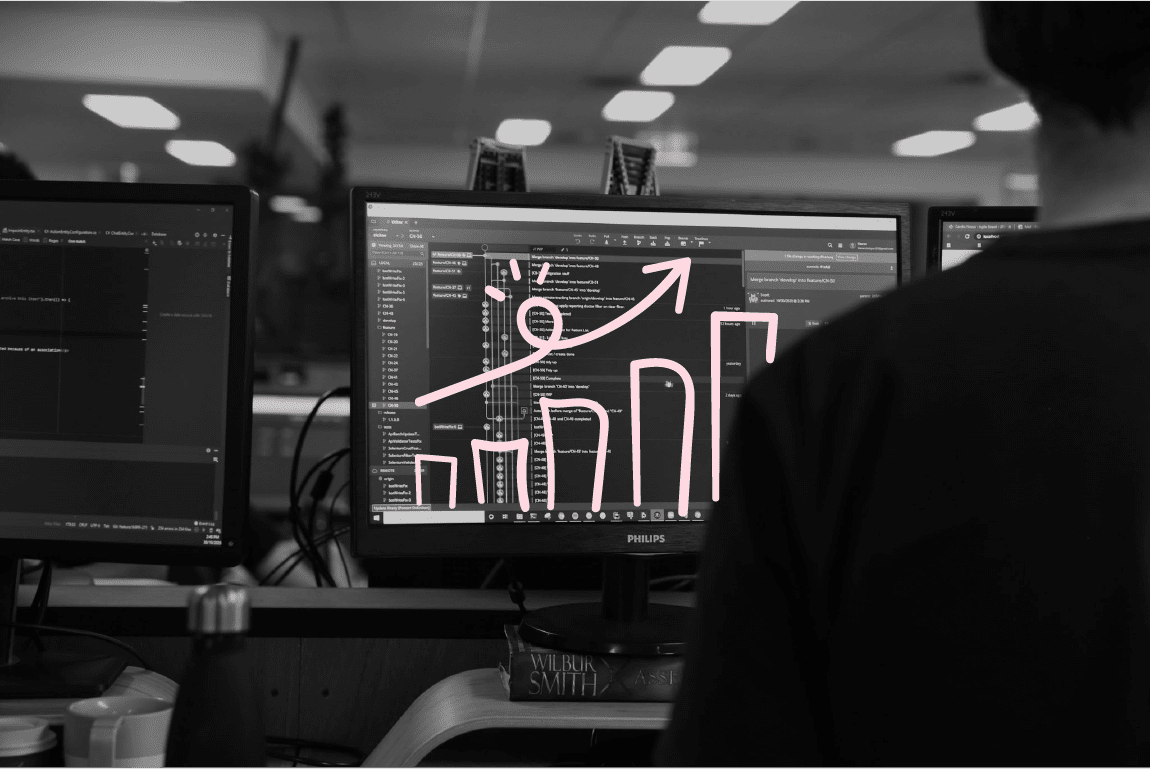 How Leading Edge Software Can Help You Scale Your Business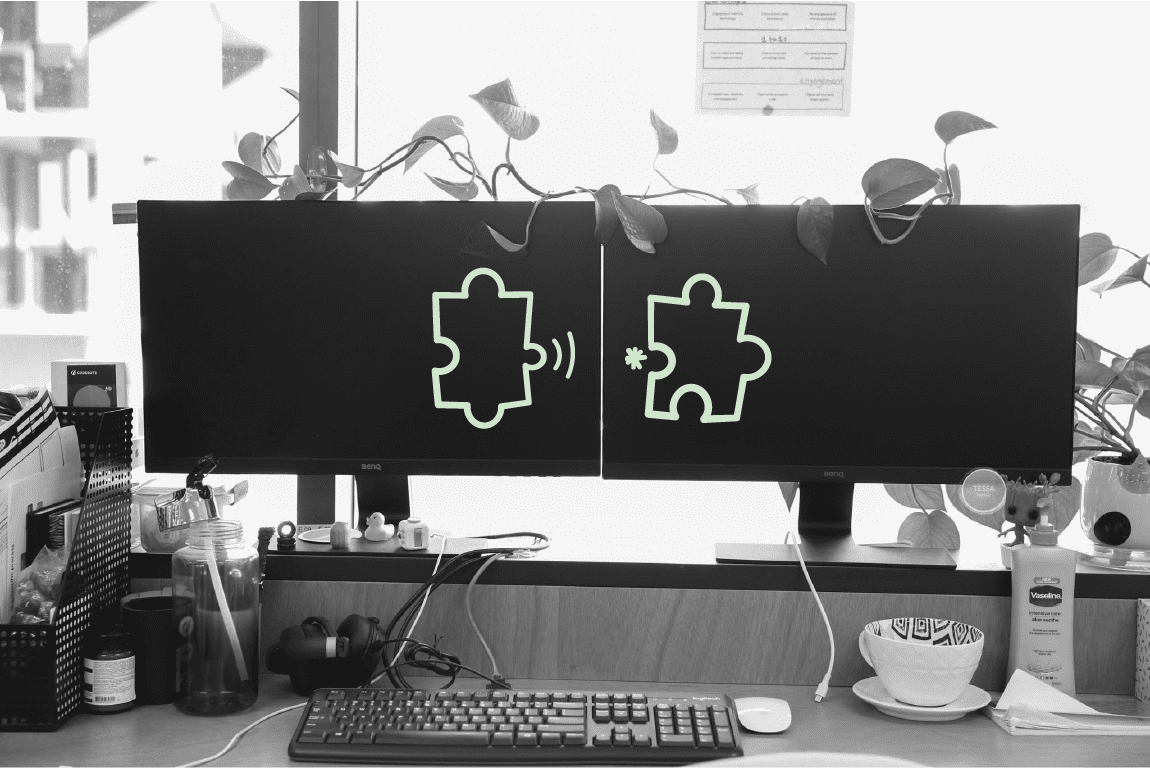 How did Tanda achieve their ini­tial prod­uct/​mar­ket fit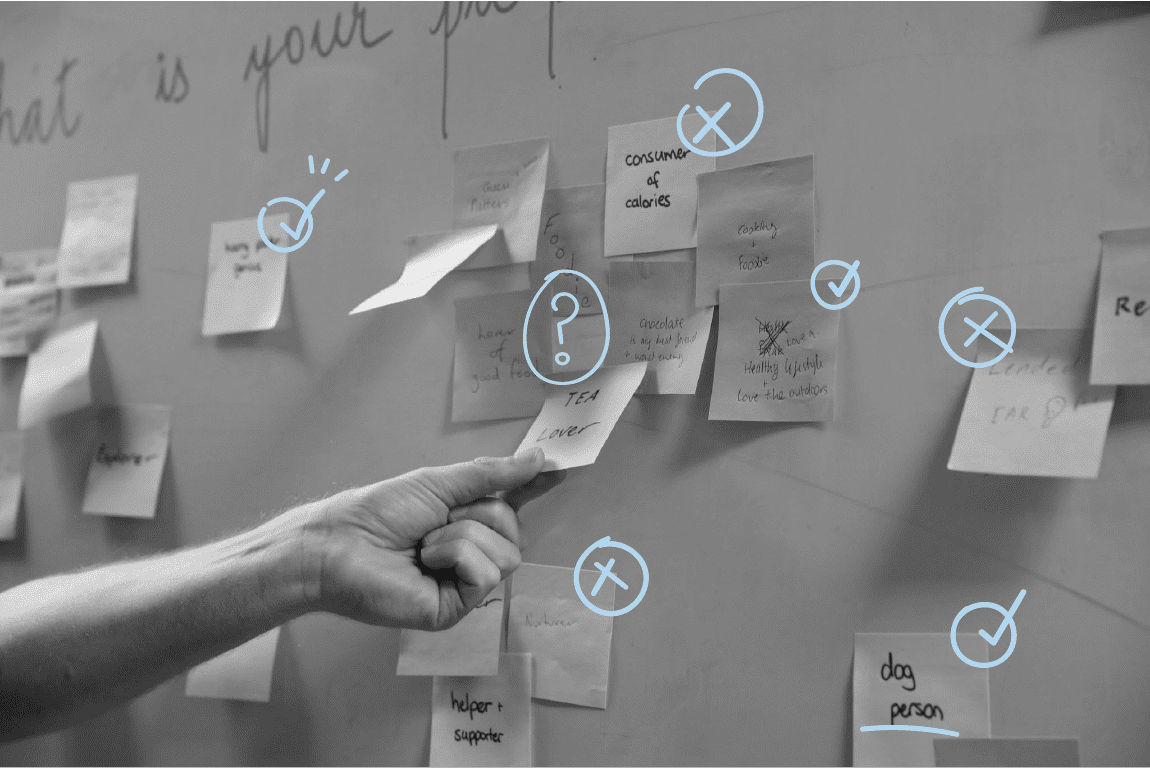 What are user in­ter­views and why are they im­por­tant?