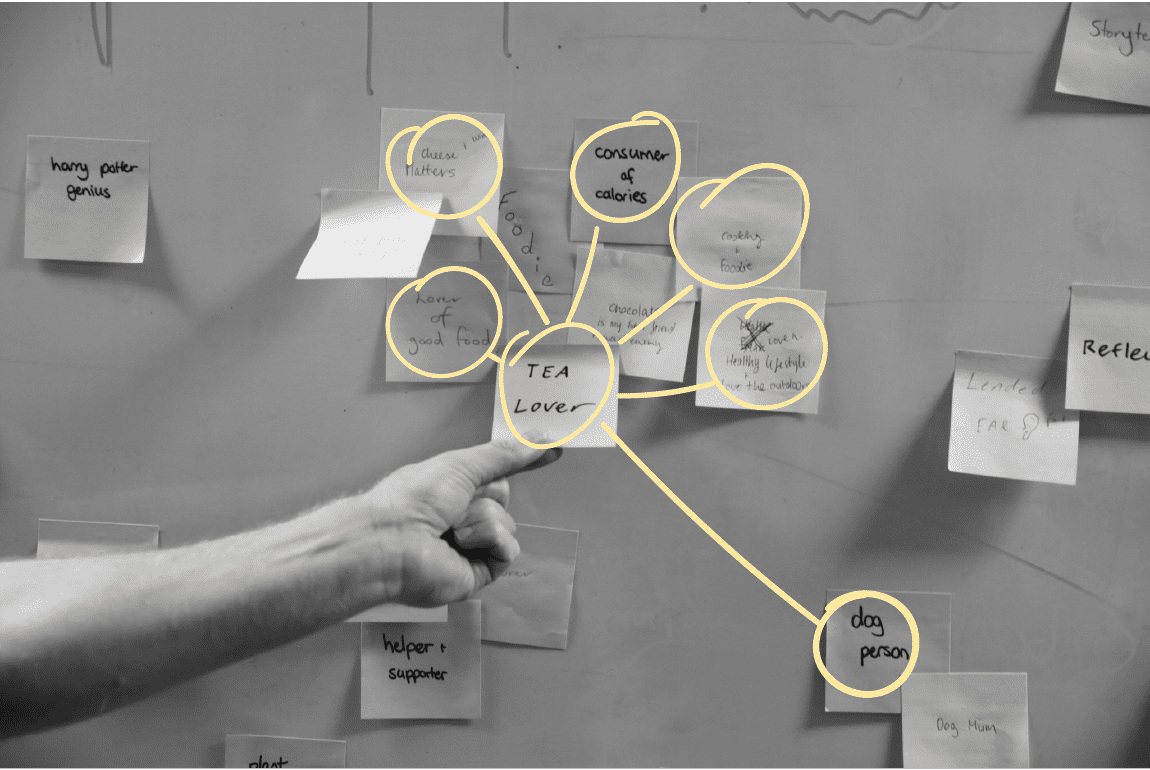 Must-haves for Staying on Top of Task Management
SOFTWARE DEVELOPMENT
It's easy to get lost in the de­tails of a large soft­ware pro­ject and lose sight of the over­all plan. There are too many in­stances in the in­dus­try where this con­tin­ues up to the point of the pro­ject need­ing res­cue.
As a pro­ject man­ager, you take care of tac­tics, such as cu­rat­ing the prod­uct vi­sion while rep­re­sent­ing stake­hold­ers. You also break down the ini­tia­tives into smaller tasks and mon­i­tor task progress.
Be care­ful not to con­fuse this with prod­uct man­agers; though there is some over­lap in du­ties, prod­uct man­agers dis­cover what is valu­able, fea­si­ble and use­ful to cus­tomers and per­suade other stake­hold­ers to come on board with the plan. The key to prod­uct man­age­ment is that they are re­spon­si­ble for pri­ori­tis­ing what to build next.
If you're a pro­ject man­ager, this ar­ti­cle is here for you to ini­ti­ate and main­tain your task man­age­ment.
What does pro­ject task man­age­ment in­volve?
Firstly, lay every­thing out on the table of what needs to be man­aged dur­ing your pro­ject. When you do, you pos­sess all the at­trib­utes of lead­ing your pro­ject to suc­cess.
Project man­agers are tasked with many things in­volv­ing:
Planning de­liv­er­ables and de­pen­den­cies
Overseeing pro­ject du­ra­tion and dead­lines
Project re­source al­lo­ca­tion
In the fray of all these, please re­mem­ber that pro­ject plan­ning and pro­ject sched­ul­ing dif­fer. Project plan­ning is the first stage and the blue­print of the larger mile­stones to achieve. On the other side of the coin is pro­ject sched­ul­ing; the roadmap and spe­cific whens, whats, hows and whos of each to-do to reach said mile­stones that are in the pro­ject plan.

How to main­tain pro­ject sched­ul­ing and task man­age­ment
Before jump­ing into the tools and tech­niques to ex­e­cute tasks for an ag­ile soft­ware pro­ject, we need to start at the be­gin­ning of the line — the mind­set. Critical thoughts and per­spec­tives will heav­ily in­flu­ence your de­ci­sion-mak­ing and ul­ti­mately steer the course for the pro­ject.
In the mind
The O.A.R ap­proach
A tip we highly rec­om­mend for rapid de­ci­sion mak­ing is the O.A.R ap­proach. These are:
Objectives you want to at­tain
Alternatives avail­able
Risk of the al­ter­na­tive con­sid­ered
It's ob­vi­ous to any­one that de­ci­sion mak­ing does­n't come quickly. At the heart of this is the "what ifs" and fear of mak­ing the wrong de­ci­sion; eas­ier said than done some­times. Decisions that can be eas­ily un­done should be taken care of first.
This is not to sug­gest that im­pul­sive de­ci­sion-mak­ing is any bet­ter, but rather to elim­i­nate the chances of not mak­ing an ac­tion­able de­ci­sion at all. Irreversible de­ci­sions that re­quire more weigh­ing up should con­clude at a slower pace.
Timebox tasks
Beware of be­com­ing the 'go-to' per­son, with ex­per­tise in many ar­eas. This can be flat­ter­ing to a fault, where smaller tasks will slowly ac­cu­mu­late in the back­log. Being ap­proached with a task "that will only take 5 min­utes" of­ten never hap­pens, and con­tin­gency time eats up what could be valu­able pro­ject time. Agree to ex­tra re­quests on your own terms, and weave them in with other pri­or­i­ties at hand.
This may help to sched­ule small meet­ings while they ex­plain the task at hand. This way you can dis­cover what can be eval­u­ated and fixed. If not, sep­a­rately al­lo­cate the level of ef­fort and sched­ul­ing for it.
In prac­tice
Onto the prag­matic side of pro­ject sched­ul­ing — you get out what you put in when it comes to us­ing the tools and tac­tics to dis­trib­ute and man­age tasks. When you're sink­ing many hours into the ac­tual pro­ject, you want au­toma­tion to shine and han­dle these processes for you.
Our weapon of choice that serves us well is JIRA. There's more pro­ject man­age­ment tools for 2021 we're keep­ing our eye on that con­tain plenty of must-haves for glanc­ing at the dis­tri­b­u­tion of plans, du­ra­tions and es­ti­ma­tions. Trust us when we say you don't want to use Excel for these things.
Generally, these are the main fea­tures you want in your sched­ul­ing soft­ware:
Dashboards: Extremely use­ful for glanc­ing over the pro­ject, and al­lows you to watch per­for­mance and make sure every­thing stays on track.
Reports: Always have every­one on the same page for meet­ings by com­mu­ni­cat­ing progress to­wards what the suc­cess will be.
Collaboration: Peace of mind comes through ef­fec­tive com­mu­ni­ca­tion; com­ment­ing, file at­tach­ment and shar­ing data within a ticket or doc­u­ment.
File stor­age: The amount of time saved search­ing for doc­u­ments saved in sep­a­rate fold­ers and lo­ca­tions can eas­ily be elim­i­nated with lo­cal file stor­age.

Is your pro­ject start­ing to go off track?
Any kind of ag­ile pro­ject man­age­ment and sched­ul­ing comes with fig­ur­ing out how to deal with risk, man­ag­ing high stress and tight pri­ori­ti­sa­tions. Too of­ten we hear "we don't have enough time". As much as we seem to en­joy squeez­ing too much into sched­ules, it's of­ten use­less to fight against time since we can nei­ther cre­ate or de­stroy it.
Ignoring these warn­ing signs will in­evitably lead your pro­ject off path and need­ing to be res­cued later on:
Recognise bot­tle­necks and crit­i­cal paths early: Risk man­age­ment, as much as its im­por­tance is stressed, does­n't of­ten in­volve as much re­view of tasks and work­flows in pro­jects. Sometimes, you can de­pend on your men­tal re­view of past ex­pe­ri­ences to judge the sever­ity of a cer­tain bot­tle­neck when it comes to risk man­age­ment. But if this is­n't al­ready in your process, out­line a vi­sual flow­chart to analyse de­pen­den­cies and con­flicts so the po­ten­tial is­sue does­n't sur­face.
Assign re­sources sen­si­bly: Unexpected is­sues are prac­ti­cally a given dur­ing any pro­ject sched­ul­ing. The easy op­tion is to send in ex­tra pairs of hands to as­sist dur­ing chaos — but we all know the quote "too many chefs spoil the broth". Focus on com­pe­tency; it may take some re-del­e­gat­ing or re-al­lo­cat­ing tasks to make sure every­one is ded­i­cated to the right tasks.
"Being too busy" to stick to com­mit­ments: Being busier seems to be at­tached to get­ting more in­ter­rup­tions and re­quests. The team can for­get about your cur­rent tasks, and will ask for seem­ingly ur­gent re­quests for things. Remember to dis­cuss your sit­u­a­tion and spe­cific needs, which will clear the ground to de­ter­mine what to pri­ori­tise and rea­son­ably fit in.
Reach suc­cess eas­ily and quickly by work­ing within your sched­ule and abil­i­ties. Schedules them­selves may not ac­tu­ally be "full" or "busy", but rather how much we've de­cided to fit into that al­lo­cated time.
Pitfalls and con­se­quences of poor task man­age­ment
Like be­fore, this is where your pro­ject will end up when you choose to avoid is­sues that aren't fea­si­ble any­more.
Should you choose, there is an op­tion to ex­pe­dite this with an easy guide of how to start a fire. Beware of:
'Heroics' cul­ture: Efficient and re­al­is­tic task man­age­ment is built on prop­erly iden­ti­fy­ing risks and de­lays, and as­sign­ing re­sources prop­erly on pro­jects. When a prod­uct needs to leave the door and over­time be­comes nor­mal, it may be ben­e­fi­cial to re­view the pro­ject frame­work to al­lo­cate these hero­ics to­wards ad­di­tional and un­ex­pected tasks out­side reg­u­lar daily needs.
Not pro­gres­sively re­fin­ing pro­ject sched­ules: This ties in with our prior point of "filled-to-the-brim" sched­ules. It's com­mon to feel pres­sured to sign up to sched­ules and make early com­mit­ments — which, in the­ory, may look fine, but you need to know ex­actly what you will be work­ing with by hav­ing a con­fi­dence per­cent­age. Lack of this heav­ily in­flu­ences your de­ci­sion to con­fi­dently pre­dict es­ti­mates and com­plete tasks while there are still un­knowns. Progressive re­fine­ment is a se­ries of de­ci­sions, con­sis­tently re­viewed and re­fined through­out the pro­ject.
Tools and ideas can­not bring any­thing to life with­out the help of each other. Our Way of Working is a free down­load to help with the full process of prod­uct de­vel­op­ment.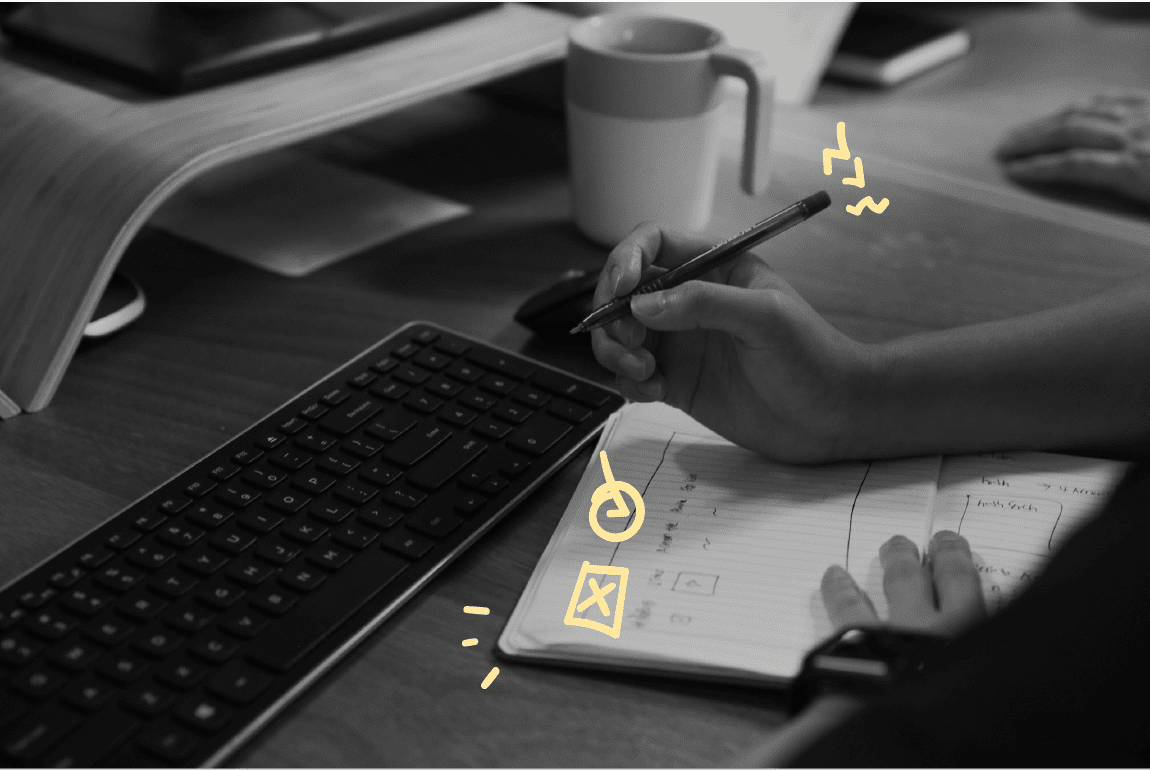 How To Hire a Successful Product Owner
Your vi­sion,
our ex­per­tise
true