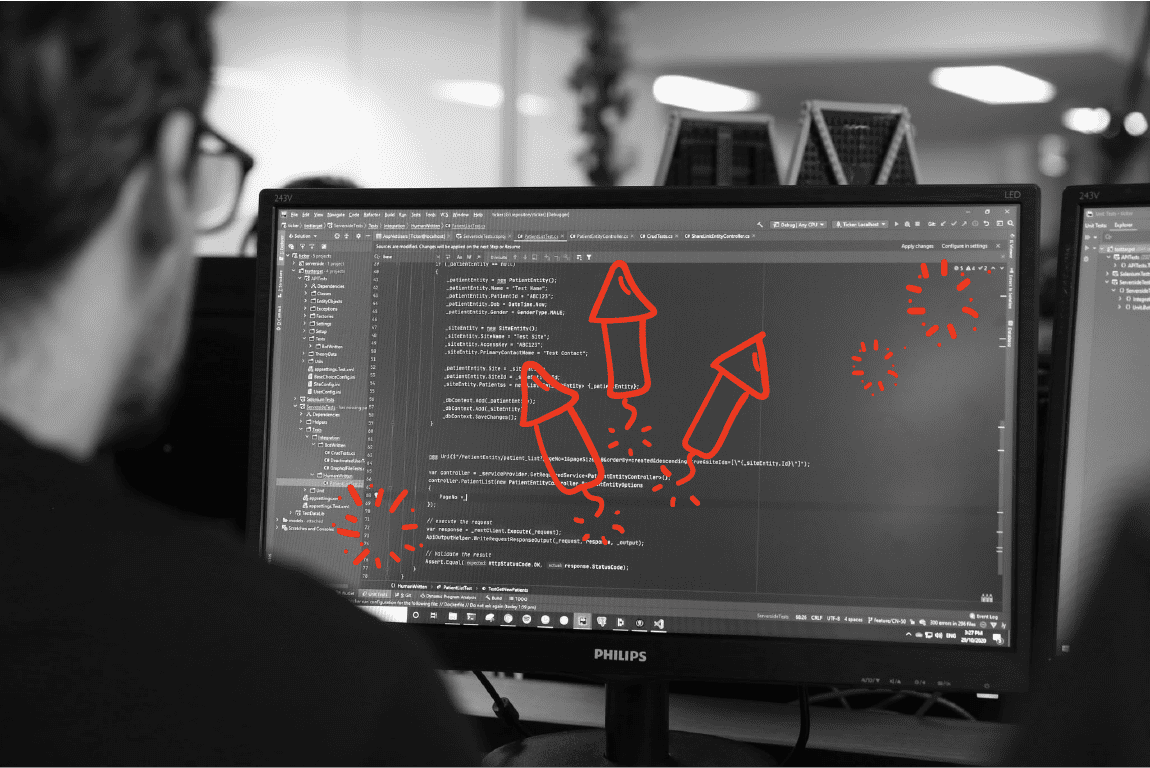 How To Prioritise Your Technology Pain Points in 2021
SOFTWARE DEVELOPMENT
Technology in­vest­ment. You pour your bud­get in, and the list of pro­jects grows. But not in the way you want your house plants pur­chased dur­ing lock­down to grow.
You want to ad­dress data pri­vacy, an­a­lyt­ics, mo­bile, con­tent man­age­ment, and a whole heap more, but your wa­ter­ing can is run­ning low. Managing tech­ni­cal debt just got a whole lot harder. These pain points even­tu­ally get back­logged for the next 12 months be­cause you don't know where to start.
Let's take you through how to pri­ori­tise your tech­nol­ogy pain points, and trans­form your busi­ness for the bet­ter this year.
What is a tech­nol­ogy pain point?
"Thank you for your en­quiry. We will re­spond within 24 to 48 hours." Except it never hap­pens and man­ual fol­low ups are needed. You know the feel­ing.
A tech­nol­ogy pain point is a prob­lem wait­ing for a so­lu­tion. It's block­ing you or your cus­tomers get­ting from A to B. You re­act to the pain and it's some­thing you try to avoid.
Slow re­sponse time is just one ex­am­ple of a tech­nol­ogy pain point, among many oth­ers. Anything that causes op­er­a­tional busi­ness fric­tion and forces a workaround each time is con­sid­ered a pain point even Nurofen won't be able to ease.
A re­ac­tive ap­proach to tech­nol­ogy in­stead of a proac­tive ap­proach is also an­other ex­am­ple.
Don't wait for a tech­nol­ogy prob­lem to pop up be­fore mak­ing an im­prove­ment. Technology prob­lems need to be tended to fast when some­thing starts burn­ing. Think of a web­site crash when you try pur­chas­ing some­thing. Any down­time on a server or net­work can do dam­age to your brand and you can lose many op­por­tu­ni­ties.
Perhaps you want to build a suc­cess­ful soft­ware prod­uct. You may have more pain points you plan to ad­dress and pave way for, but that's all they seem to stay as - plans.
How do I pri­ori­tise them?
Initially, it may be bet­ter prac­tice to hold off any new pro­jects un­til you cre­ate a list of pri­or­i­ties. This gives some breath­ing room and fore­sight to new changes you want to ex­e­cute. This can pig­gy­back off your com­pa­ny's strat­egy and goals. Being sure to un­der­stand top-level pref­er­ences from de­part­ment leads or se­niors makes for a great start­ing point.
Before you line up your list, you need to know the an­swers to these ques­tions:
Is the tech­nol­ogy you al­ready have suf­fi­cient?
How does your ex­ist­ing tech­nol­ogy and busi­ness processes help or hin­der progress to­wards goals?
Are there op­tions for stream­lin­ing processes with the help of tech­nol­ogy?
What op­tions ex­ist that will make the job eas­ier, and can they be used to sup­port other goals?
Once the tech pipeline is ready to go, you can dis­perse re­sources to dif­fer­ent pro­jects. Remember to keep ex­ec­u­tives and dif­fer­ent de­part­ments across the plans; de­ci­sions don't need to be con­crete at this point, but rep­re­sen­ta­tion among the whole com­pany is an im­por­tant dri­ver.
Remember, pro­ject pri­ori­ti­sa­tion in­volves the whole team.
In many cases, tech­nol­ogy in­fra­struc­ture is a crit­i­cal area that should be tended to first. Data man­age­ment, web­sites, email, and so­cial me­dia can fol­low.
Line up each of your is­sues as:
Critical: Stops every­day busi­ness and pre­vents staff or other stake­hold­ers from ac­com­plish­ing tasks.
High: The busi­ness can func­tion, but on a time-con­sum­ing and painful level. Contingency is high due to workaround time.
Moderate: Business is func­tional, but in­volves ad­dress­ing is­sues such as stream­lin­ing processes.
Low: Needs to stay on the radar, and can get ad­dressed once high-pri­or­ity is­sues are taken care of.
Nice-to-have: Not ur­gent, but have small qual­ity of life fac­tors and can be done later down the line.
Look at your list for Critical is­sues and de­tect which takes the most staff time to fix and causes the most com­plaints. If they sit within a com­mon busi­ness prob­lem or within a com­mon prob­lem state­ment then this will give you a uni­fied mile­stone for a pro­ject. If they are dis­persed across dif­fer­ent ar­eas then it is worth pri­ori­tis­ing which prob­lem state­ment to ad­dress first.
Repeat this process for the rest of your cat­e­gories. Now take a trip to your clos­est Ashley & Martin clinic if re­quired.
In the event where you're un­sure how to pri­ori­tise a tech­nol­ogy pro­ject, in­clud­ing the easy wins in the first round of pro­jects is ad­van­ta­geous. These are the pro­jects that in­volve min­i­mal time or mon­e­tary in­vest­ment. When you reach the larger pro­jects, be wary of time al­lo­ca­tion — more than 40% of res­o­lu­tion time is spend on prob­lem iso­la­tion and root cause analy­sis in­stead of solv­ing the ac­tual is­sue.
It's also a good op­por­tu­nity to val­i­date the soft­ware de­vel­op­ment com­pany if you choose to out­source the de­sign/​de­vel­op­ment. Our phi­los­o­phy is to de­liver on an ini­tial pain point, prefer­ably low hang­ing fruit and once suc­cess­fully com­pleted, de­liver on larger pro­jects.
These feats can be hefty, so keep every­one en­gaged through the jour­ney and share up­dates on wins and pro­ject sta­tuses.
If you're pre­pared to plunge into the next stages of your tech­nol­ogy roadmap or would like a con­sul­ta­tion to help pri­ori­tise, give us a buzz here.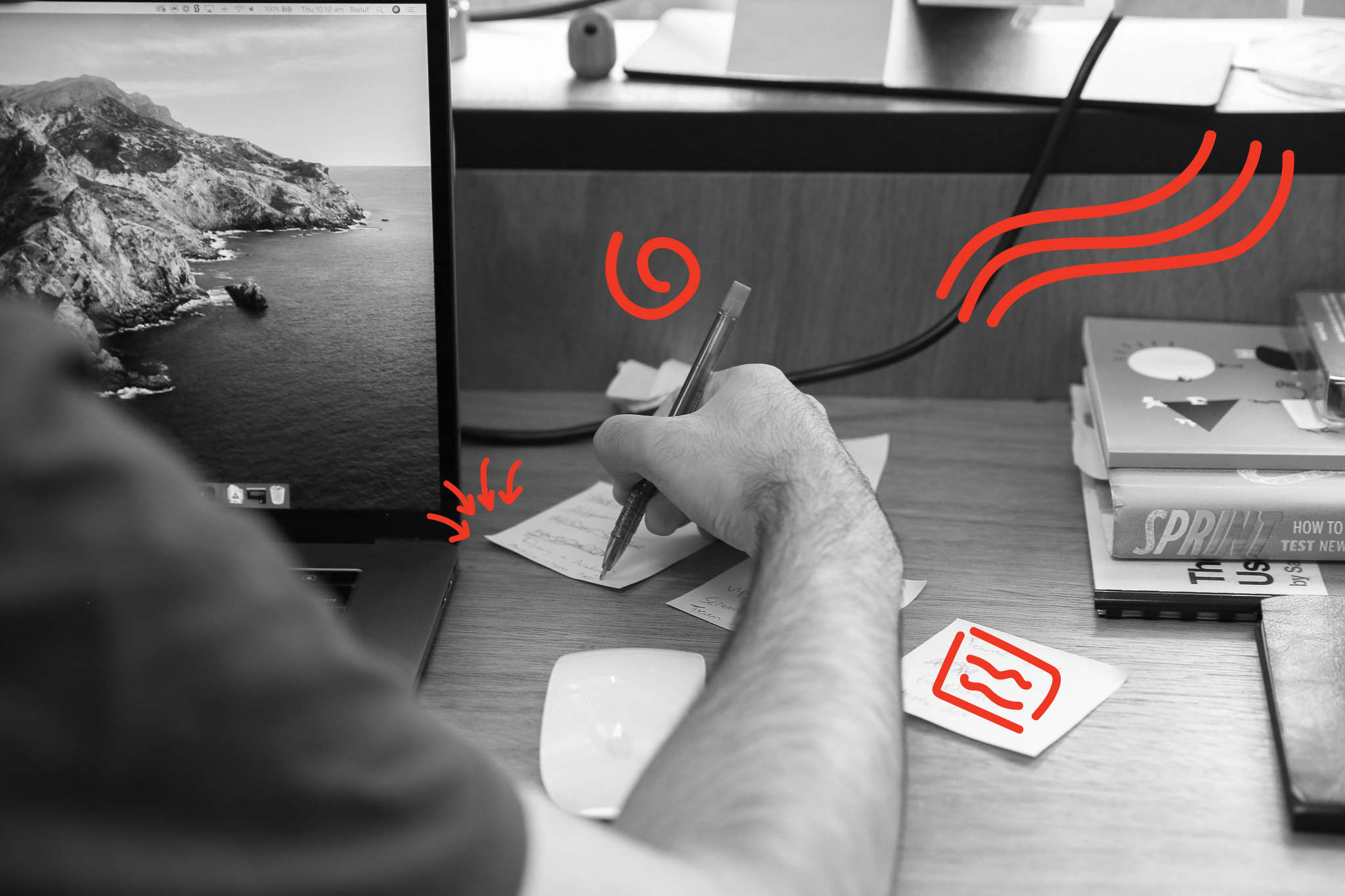 Migration vs Rebuild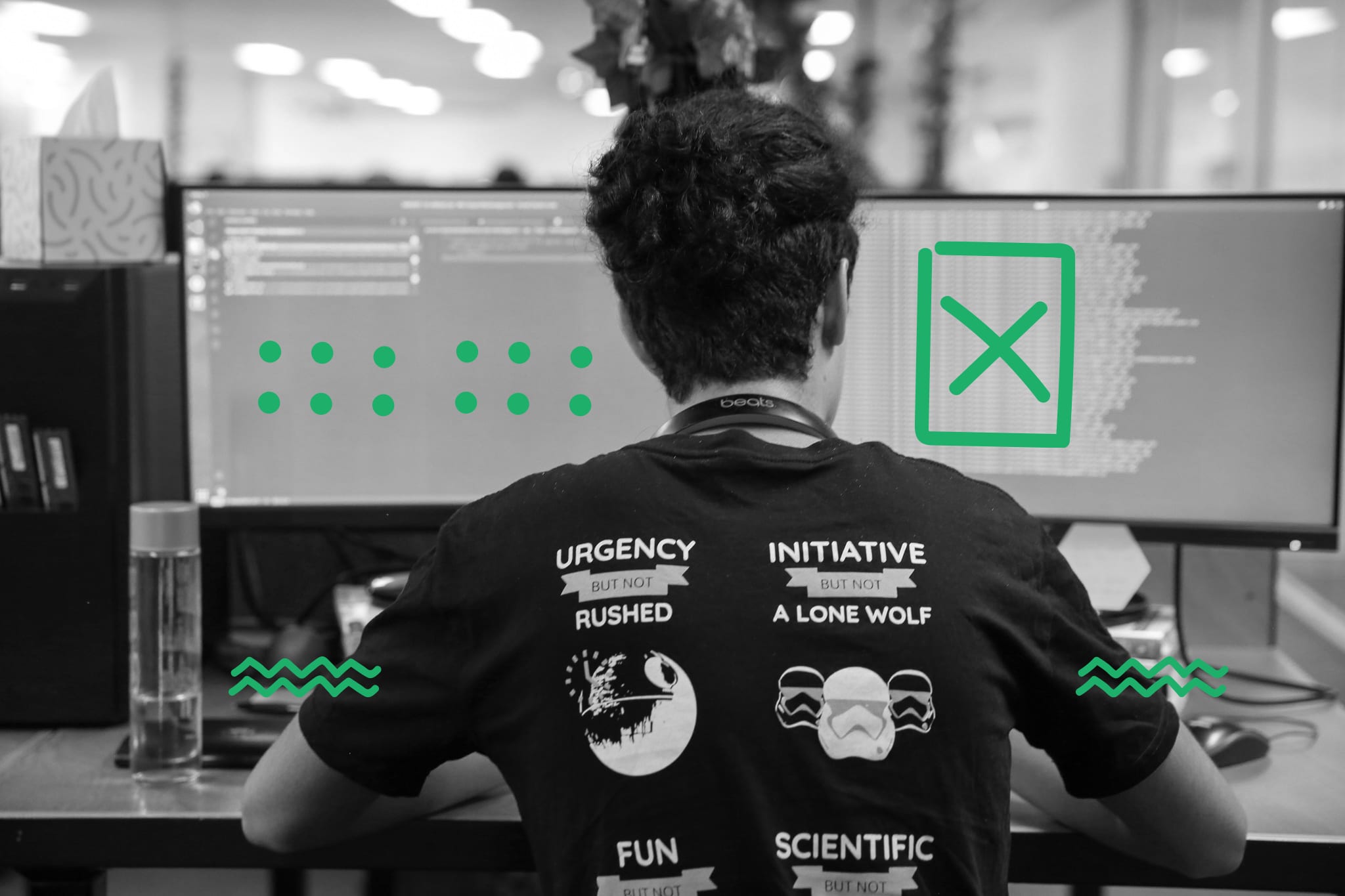 What is Agile Software Development: How to Start with a Problem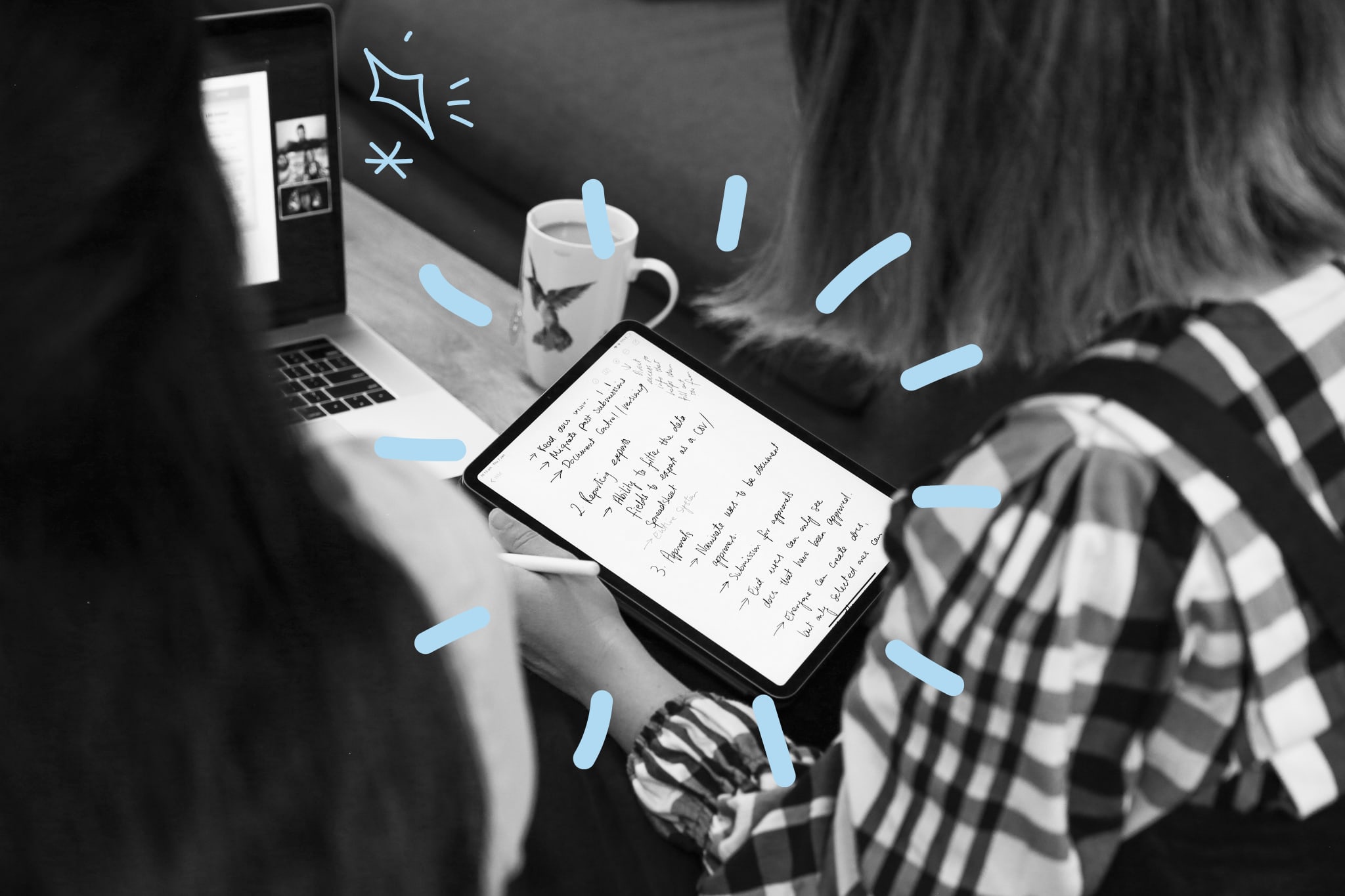 The top tech­nol­ogy frame­works you can use to build a mo­bile app
Your vi­sion,
our ex­per­tise
true