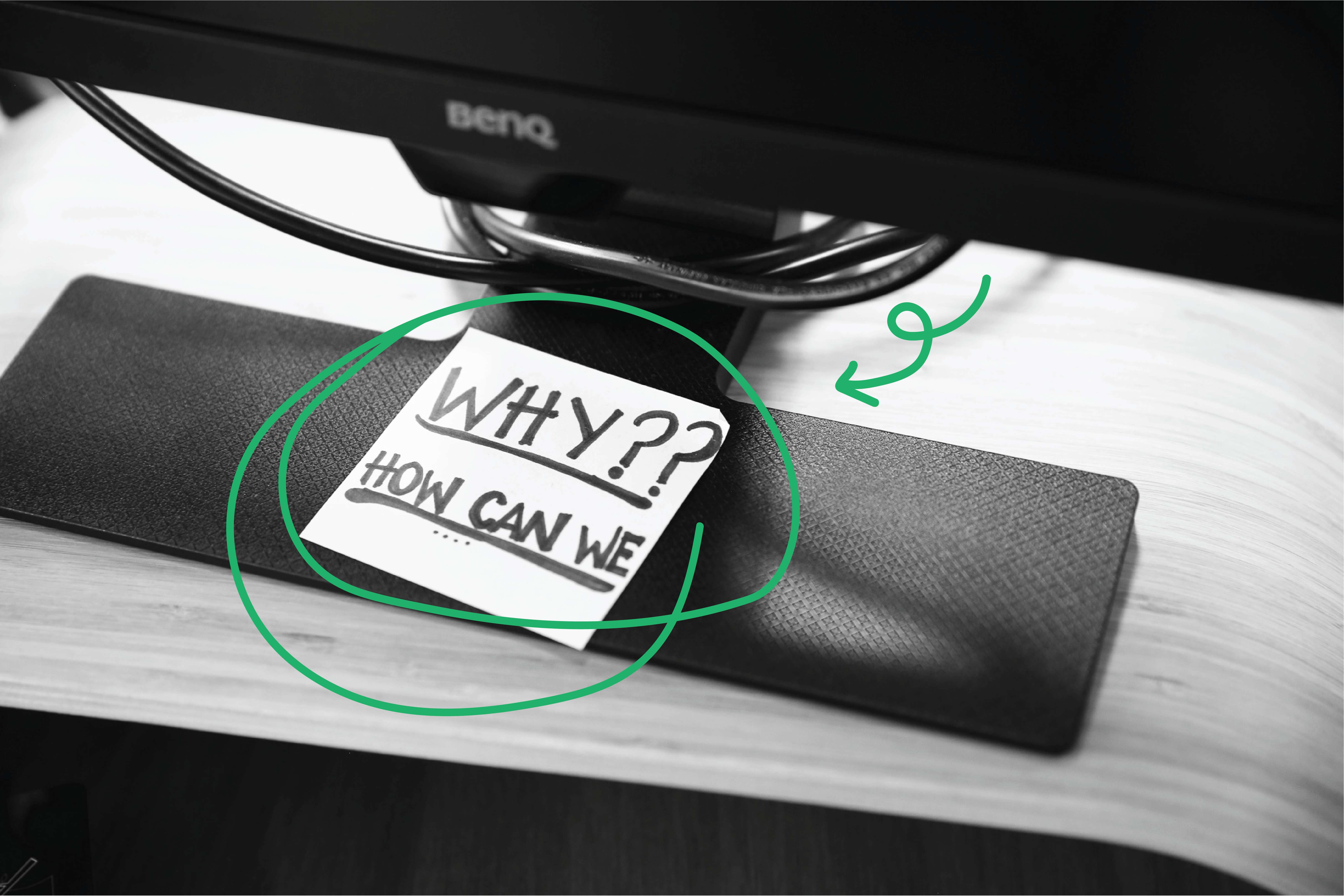 Align Your Legacy Modernisation with Your Business Strategy
SOFTWARE DEVELOPMENT
If your com­pa­ny's com­put­ing soft­ware, hard­ware and IT sys­tems are so out­dated that you can't utilise the lat­est avail­able ca­pa­bil­i­ties and tech­niques such as cloud com­put­ing, you have to look at pos­si­ble legacy mod­erni­sa­tion.
Most prob­a­bly you've looked at pos­si­bil­i­ties al­ready but you or your top man­age­ment are hes­i­tant to pro­ceed. You might be afraid that you would have to change your busi­ness strate­gies to ac­com­mo­date mod­ern and up-to-date com­put­ing sys­tems.
But it is an un­nec­es­sary fear. We've as­sisted many com­pa­nies to mod­ernise their out­dated com­put­ing sys­tems and our ex­pe­ri­ence is that busi­ness strate­gies are ac­tu­ally strength­ened by us­ing new tech­nol­ogy. Businesses find that new tech­nolo­gies make it easy to keep abreast of the newest de­vel­op­ments in their fields and al­low them to fine-tune their strate­gies.
To as­sist you in mak­ing the right choices with your legacy mod­erni­sa­tion, we gladly share what we've ex­pe­ri­enced as the most im­por­tant as­pects to con­sider to en­sure that your new mod­erni­sa­tion plan aligns with your busi­ness strate­gies.
Take Business Strategies as Your Point of Departure
Modernisation for mod­erni­sa­tion's sake is not the way to think about legacy mod­erni­sa­tion. Any mod­erni­sa­tion ac­tion has to, amongst other things, en­hance your com­pa­ny's goals, ob­jec­tives and strate­gies. There must be a rea­son for every mod­erni­sa­tion you con­sider and you have to ver­ify the in­flu­ence of in­tro­duc­ing new tech­nol­ogy on strate­gic as­pects.

Many busi­nesses re­vise their goals and strate­gies be­fore they em­bark on a legacy mod­erni­sa­tion process. This is done be­cause the point of de­par­ture should be to have all your most up­dated goals and strate­gies in place and then find the best new tech­nol­ogy to sup­port these strate­gies. So, from a strate­gic an­gle, the main rea­son for mod­erni­sa­tion is to make it eas­ier and more cost-ef­fec­tive to reach your goals.
Alignment with Strategies re­gard­ing Clients
A com­pa­ny's strat­egy of­ten cen­tres on get­ting new clients, re­tain­ing cur­rent clients and mak­ing a profit by sell­ing prod­ucts and/​or ser­vices to these clients. Because of this, we rec­om­mend that you start your legacy mod­erni­sa­tion process by get­ting ap­plic­a­ble new tech­nol­ogy to en­hance the ac­tiv­i­ties re­gard­ing your client-re­lated strate­gies.
If this is the route you fol­low to re­place older sys­tems and soft­ware your legacy mod­erni­sa­tion can eas­ily be aligned with your client-re­lated strate­gies. The new tech­nol­ogy might open up pos­si­bil­i­ties for other goals as well, but then only as en­hance­ment or fine-tun­ing of the ex­ist­ing strate­gies.
An ex­am­ple of how this has been achieved is through look­ing at the mod­erni­sa­tion of the on­board­ing process for a new user sign­ing up for Instagram once Facebook (Meta) pur­chased them, the en­tire process was sim­pli­fied al­low­ing for ex­ist­ing Facebook users to quickly and eas­ily set up a new Instagram ac­count giv­ing Facebook greater user di­ver­si­fi­ca­tion across their plat­forms
Alignment with In-house Strategies
Top man­age­ment is some­times wor­ried that new tech­nol­ogy will not be aligned with ex­ist­ing in-house strate­gies re­gard­ing team­work, work­flow and pro­duc­tion. Generally, they are con­cerned that new pro­ce­dures will be so ad­vanced that cur­rent em­ploy­ees will not be able to cope and that ex­ist­ing well-or­ga­nized team­work will not be pos­si­ble. They may even be afraid that a "less-human" way of work­ing might have a lower pro­duc­tion as re­sult. This, how­ever, is also not some­thing to worry about if han­dled cor­rectly.
When you take the fol­low­ing into con­sid­er­a­tion with your legacy mod­erni­sa­tion, the process will be smooth and aligned with your in-house strate­gies:
Don't Do Everything at Once
Most medium-to-large-sized com­pa­nies don't re­or­gan­ise all legacy IT sys­tems at once. This makes it eas­ier to en­sure that the new sys­tems are aligned with the com­pa­ny's strate­gies. If you phase in the mod­erni­sa­tion, adap­tions to the sys­tem can be done if dis­crep­an­cies oc­cur.
Focus on the Business Outcomes You're Driving
With a mod­ernised IT sys­tem, many tasks are au­to­mated. This al­lows em­ploy­ees to be more ef­fi­cient and pro­duc­tive with ac­tiv­i­ties fo­cused on the out­comes of the busi­ness. Senior em­ploy­ees whose work has been re­duced or elim­i­nated by the new sys­tem can be al­lo­cated to mon­i­tor that all the goals and strate­gies are be­ing ser­viced and up­held through­out.
Ensure That the New IT Solution Drives the Business Strategy
It is not al­ways easy to iden­tify new IT so­lu­tions that will align per­fectly with your busi­ness strate­gies, es­pe­cially when your com­pany does­n't have IT Specialists as part of your staff. There are so many choices avail­able nowa­days that you need as­sis­tance in choos­ing the best so­lu­tion for your com­pany. With the legacy mod­erni­sa­tion process, there is not a "one-fits-all" so­lu­tion.
You need some­one to as­sess the trends in your field of busi­ness and then as­sist you in iden­ti­fy­ing the right tech­nol­ogy to drive your busi­ness strat­egy. That's where com­pa­nies like WorkingMouse come in. We can as­sist you with the process and en­sure that your legacy mod­erni­sa­tion aligns with your busi­ness strate­gies.
You can check out other blog ar­ti­cles, case stud­ies and free down­loads on our Cloud Migration page, or you can sim­ply get in con­tact to book a strat­egy ses­sion to get started.