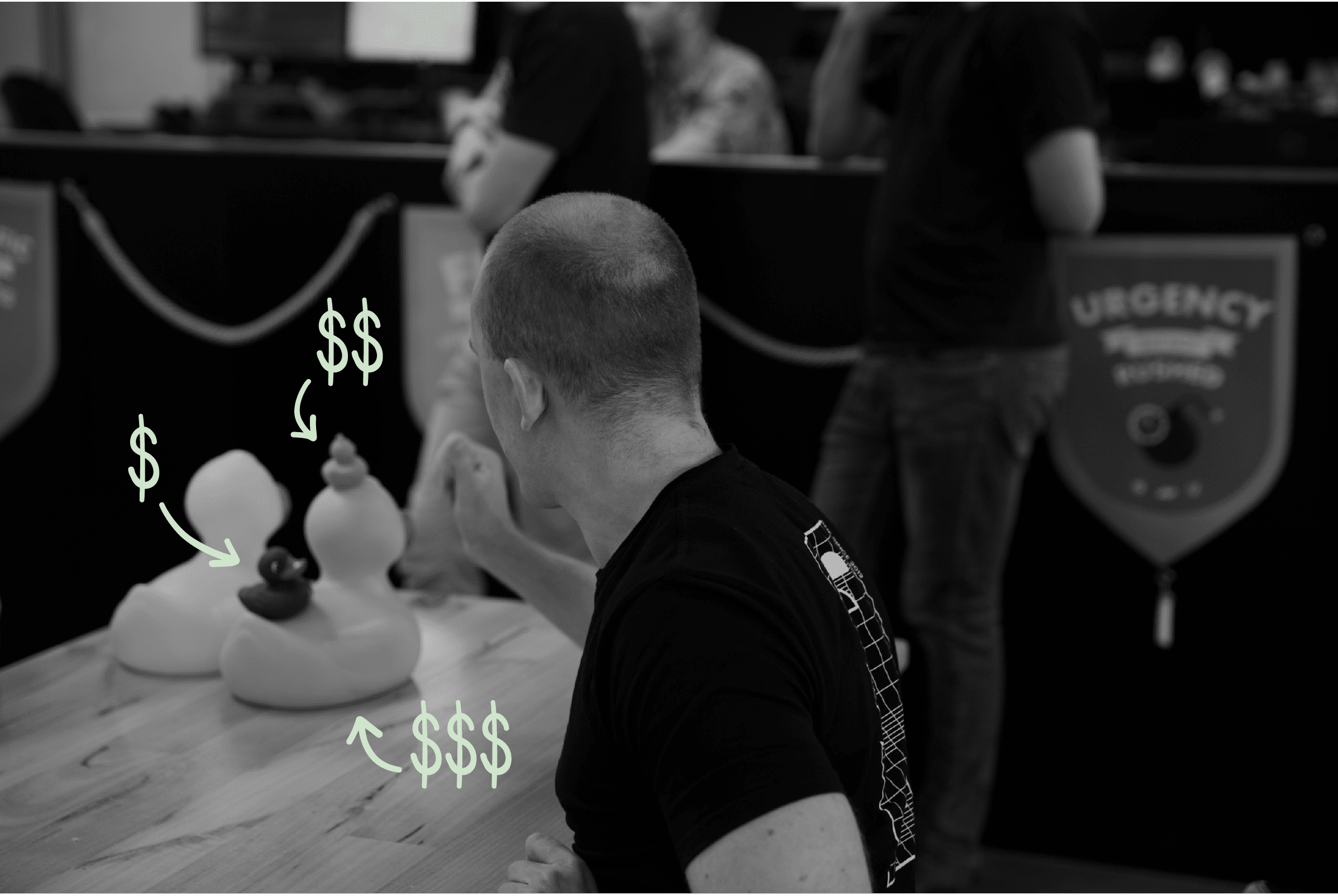 3 Types of Software Applications & How They Impact Cost
SOFTWARE DEVELOPMENT
No two pro­jects are the same. That's what makes your soft­ware ap­pli­ca­tion spe­cial. But do ap­pli­ca­tions share com­mon mo­ti­va­tions?
Let me ex­plain.
Imagine this; you're at­tempt­ing to dis­rupt the sports in­dus­try by cre­at­ing new GPS tech­nol­ogy. There's a hard­ware and soft­ware com­po­nent. However, in or­der to make pre-sales and raise ad­di­tional fund­ing, you have to prove that the tech­nol­ogy works.
Now imag­ine an ex-col­league of yours is in man­u­fac­tur­ing. There's a big op­por­tu­nity to im­ple­ment ma­chine learn­ing for qual­ity con­trol pur­poses. Based on the size, shape and weight of a fridge door, the ap­pli­ca­tion will de­ter­mine whether it passes qual­ity con­trol checks. In or­der for the busi­ness to prop­erly fund the pro­ject and roll it out across its var­i­ous lo­ca­tions, it needs to know that the in­vest­ment is jus­ti­fied.
While the func­tion­al­ity and the in­dus­try in these two ex­am­ples may dif­fer, your pro­ject and your ex-col­leagues share the same mo­ti­va­tion. You both need to prove a con­cept be­fore build­ing out a larger prod­uct.
We've found that there are com­monly 3 types of soft­ware ap­pli­ca­tions. The type of ap­pli­ca­tion you're build­ing is likely to have a di­rect im­pact on the cost. This comes back to how you can ac­cu­rately es­ti­mate the cost of your soft­ware pro­ject.

Proof of Concept
We've al­ready touched on this in our ex­am­ple above, but let's go into a bit more depth.
(Also, not that it's a con­test, but your GPS pro­ject sounds way cooler than your ex-col­leagues.)
A Proof of Concept (POC) is an ex­per­i­ment or pi­lot pro­ject to demon­strate fea­si­bil­ity of a de­sign con­cept or a busi­ness pro­posal.
You might be build­ing a Proof of Concept for any num­ber of rea­sons. Maybe there are tech­ni­cal ques­tions you need to be an­swered first? Or, maybe there's a big risk that your user base won't adopt a new prod­uct. Either way, you're build­ing small to prove or dis­prove that the prod­uct works.
One point I want to take a sec­ond to re­it­er­ate is, don't un­der­es­ti­mate the value of fail­ing early. Let's take Quibi as an ex­am­ple. The com­pany raised $1.75 bil­lion (yep, that's a lot of money). The idea it­self was fo­cused on a short-form mo­bile-fo­cused stream­ing ser­vice. Picture Vine from a few years back, or TikTok in more re­cent times.
The prod­uct had a 90% drop off rate from free-trial to paid plan. That's huge, but it might be sal­vage­able if the vol­ume was high enough and the pric­ing tiers were high. Unfortunately for Quibi, that was­n't the case. The tiered pric­ing plan had two mod­els, the ba­sic $4.99 and the ad-free $7.99 plan.
So then, what lessons can we take from Quibi?
While there is most def­i­nitely more than one, I usu­ally opt for the most ob­vi­ous. You can dis­prove your prod­uct for a lot less than $1.75 bil­lion.
With the avail­abil­ity of free al­ter­na­tives like Youtube and TikTok, there may have never been a suc­cess­ful path for­ward for this prod­uct. Perhaps, the best op­tion was to ri­val stream­ing plat­forms like Netflix and Prime. We will never know. That's the is­sue when you start big, it tends to turn into an all or noth­ing play.
How much does it cost to cre­ate a Proof of Concept?
The ben­e­fit of start­ing with a Proof of Concept is that it should be cheaper than any other ap­pli­ca­tion. For the pur­pose of this ar­ti­cle, we'll say a Proof of Concept is a func­tion­ing ap­pli­ca­tion. It could be de­fined as a click­able pro­to­type — but we'll go that next step and say it has to have a back­end, fron­tend, data­base (you get the gist).
We es­ti­mate the cost of a Proof of Concept at around the $40K AUD mark.
It could be more or less, de­pend­ing on the trade-offs you're will­ing to make. Don't for­get, even though you're cre­at­ing a Proof of Concept it still has to meet re­quire­ments, and you'll still need some qual­ity con­trol mech­a­nisms in place.
Minimum Viable Product
A Minimum Viable Product (MVP) is a first ver­sion of a prod­uct with just enough fea­tures for users to pro­vide con­struc­tive feed­back for fu­ture de­vel­op­ment.
The key dif­fer­ence be­tween a Minimum Viable Product and a Proof of Concept is that an MVP is ready to launch with your mar­ket. A Proof of Concept, on the other hand, should only be used to val­i­date and de-risk. In other words, it's not ready for your users.
With an MVP you have a clear goal — gain mar­ket feed­back. And as you may have guessed, in or­der to do that you need to re­lease to your mar­ket.
But keep in mind, it's by no means the pol­ished fi­nal prod­uct with all the bells and whis­tles.
Let's take Airbnb as an ex­am­ple. The idea came out of an in­abil­ity to af­ford ris­ing rent prices and a spare air mat­tress. I've in­cluded a screen­shot of one of the ear­lier ver­sions of the plat­form be­low.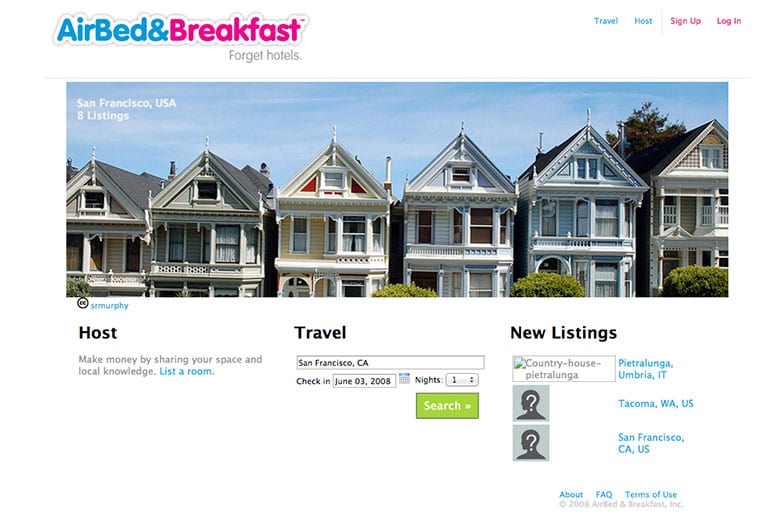 It's come a long way since 2010 and has been for­tu­nate enough to gain the prod­uct/​mar­ket fit needed to val­i­date the bells and whis­tles.
How much does it cost to cre­ate a Minimum Viable Product?
Again, there is no one size fits all an­swer to this. The most im­por­tant thing to keep in mind here is that there is al­ways a path for­ward, you may just need to be flex­i­ble on what that path is.
To be a bit more spe­cific, don't ex­pect to have a long list of re­quire­ments and build a min­i­mum vi­able prod­uct. We've found that the av­er­age cost for a Minimum Viable Product is around the $70K AUD mark.
When there is a non-ne­go­tiable scope packed with must-have re­quire­ments, you're build­ing a full-scale prod­uct. While this is­n't a bad thing, it's just some­thing to keep in mind when eval­u­at­ing what type of soft­ware ap­pli­ca­tion you're build­ing, and the likely costs as­so­ci­ated.
Full-Scale Product
I won't touch on this too long as it's rel­a­tively self-ex­plana­tory. A full-scale prod­uct might not be the fi­nal ver­sion of the ap­pli­ca­tion but it's big­ger than the bare min­i­mum. Reiterating what was said above, if there are spe­cific re­quire­ments that must be done, or the back­log is look­ing pretty size­able, it's likely that you're build­ing a full-scale prod­uct.
How much does it cost to cre­ate a Full-Scale Product?
There is so much vari­ance when it comes to prod­uct de­vel­op­ment. No two ap­pli­ca­tions are the same. For this rea­son, it is very dif­fi­cult to blindly give an ac­cu­rate av­er­age cost. It's pos­si­ble to build a full-scale prod­uct for around $90K AUD how­ever on av­er­age it is more likely to be over $130K AUD.
The un­knowns and am­bi­gu­ity around the cost of build­ing a prod­uct may seem scary. But it's im­por­tant to un­der­stand that so much of this can be con­trolled and mit­i­gated by you as a prod­uct owner. Understand what you're will­ing to spend and what is im­por­tant right now. Once you've worked that out, stick to your plan and you're likely to come out with a prod­uct that's within your bud­get.
What's an ac­cu­rate num­ber for you?
We've cre­ated a soft­ware pric­ing guide that will step you through what you can ex­pect in greater de­tail. It also ex­plains why the cost of soft­ware de­vel­op­ment is what it is and how to en­sure you're get­ting a fair mar­ket rate.
There are also a few steps I rec­om­mend you take to find an ac­cu­rate cost:
Determine what the goal of your ap­pli­ca­tion is. Do you need to prove the con­cept first? Do you have a strict list of re­quire­ments or are you flex­i­ble?

Manage your pri­or­i­ties. The num­bers I gave you above are av­er­ages and guides but with poor prod­uct man­age­ment, they won't be ac­cu­rate.

Leave room in your bud­get for sup­port. We rec­om­mend leav­ing around 10-20% of the cost of de­vel­op­ment for your first year of sup­port.