Select the of­fer­ing that's right for your busi­ness
POC
3 day work­shop
+ 2 weeks de­vel­op­ment
Web plat­form only
AWS set-up
One in­te­gra­tion
One user group
Hi-fi de­signs
Lite back­log
Automated test plan
Three months Product Success con­sult­ing
MVP
5 day work­shop
+ 4 weeks de­vel­op­ment
Product
Development
4 week scope
+ vari­able de­vel­op­ment
Web and/​or mo­bile app
Any host­ing en­vi­ron­ment set-up
Unlimited in­te­gra­tions
Unlimited user groups
Discovery in­ter­views
User jour­ney maps
Hi-fi pro­to­type
Unmoderated/Moderated user test­ing
Custom UI
Backlog
Manual test plan
Estimations
Roadmap
Three months Product Success con­sult­ing
*All prices are ex­clu­sive of GST
Read more about POC
Keep your costs down with­out sac­ri­fic­ing con­trol.
Cost can be a pro­hib­i­tive fac­tor when de­cid­ing whether to build cus­tom soft­ware or im­ple­ment an off the shelf sys­tem. The MVP en­gage­ment al­lows you to keep your costs down while gain­ing all the ben­e­fits of own­ing the in­tel­lec­tual prop­erty of your ap­pli­ca­tion.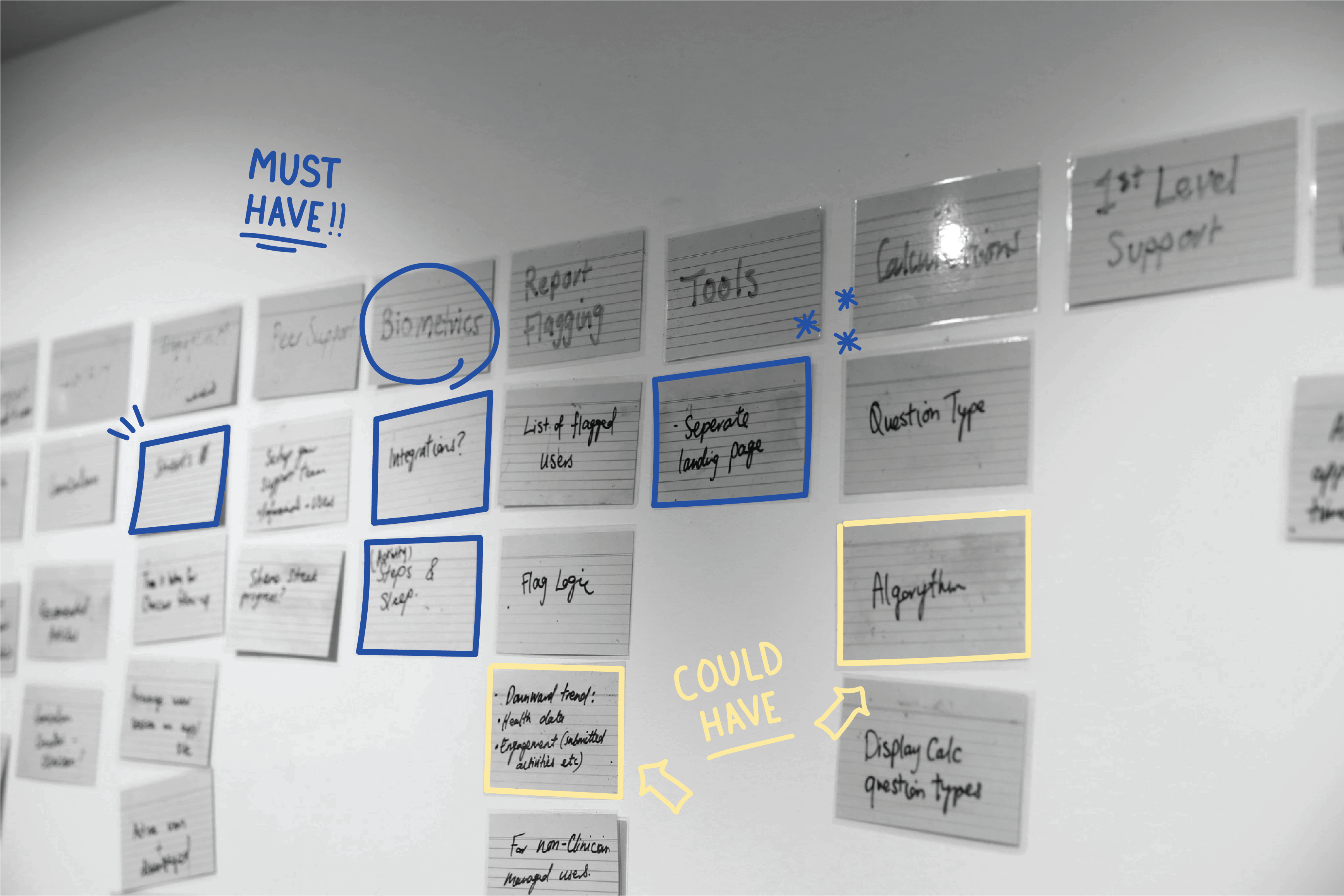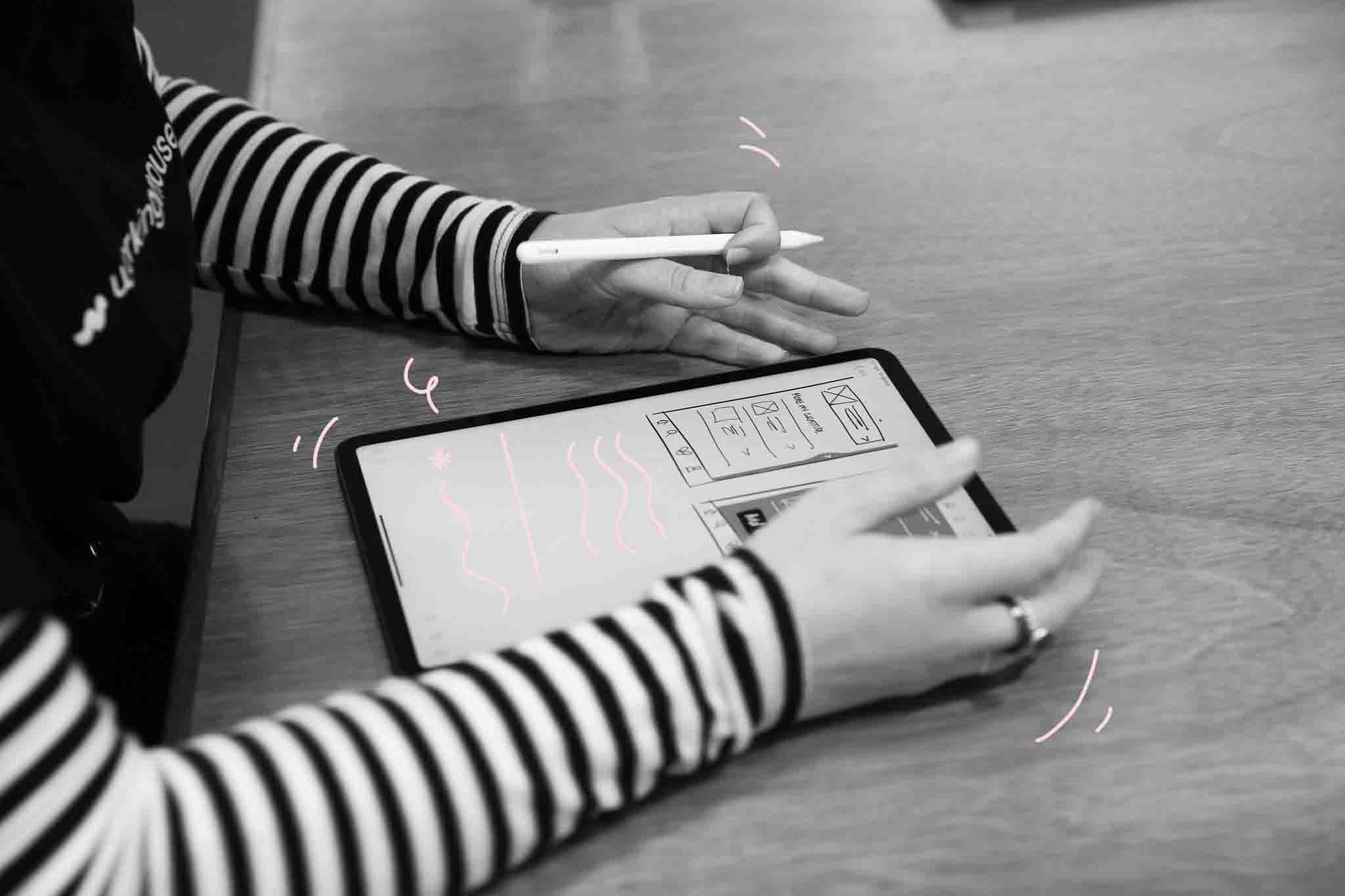 Scale your busi­ness fast & grow your rev­enue.
With cus­tom soft­ware you can scale up know­ing you have an ap­pli­ca­tion that can scale with you. Whether that means up­grad­ing those time-con­sum­ing spread­sheets or mon­etis­ing a new prod­uct and earn­ing that all im­por­tant re­cur­ring rev­enue, an MVP can help you reach your goals.
MVP Process


When is MVP
best for you?
The MVP en­gage­ment is quite ver­sa­tile. But there are sit­u­a­tions where the POC or Prod­uct Development of­fer­ings may bet­ter suit your needs.
We'd rec­om­mend MVP if you match one of the fol­low­ing points:
You're look­ing to move quickly and are ne­go­tiable on the scope of the pro­ject.
Your so­lu­tion is tech­ni­cally fea­si­ble and you're ready to com­mer­cialise.
You only need one of ei­ther a web plat­form or a mo­bile app.
Apply to Secure Your Spot
We take on a lim­ited num­ber of MVP en­gage­ments every month. Projects are sched­uled on a first in, best dressed ba­sis. It's highly rec­om­mended to ap­ply as soon as pos­si­ble, in or­der to se­cure your spot.
Key in­clu­sions
5 Day Workshop + 20 Development Days
An MVP should be lean enough to only in­clude the bare min­i­mum needed to val­i­date the so­lu­tion. However it still needs to be good enough to leave a pos­i­tive im­pres­sion on your early adopters. There is a range of the­ory on how long it takes to build an MVP but we've found a 5 day work­shop and 4 weeks of de­vel­op­ment is enough time to pro­duce a valu­able ap­pli­ca­tion.
This struc­ture em­pha­sises the im­por­tance of vary­ing your scope. By stay­ing flex­i­ble on your fea­tures but con­cen­trated on your prob­lem state­ment, your MVP will be valu­able. The last thing you want from any en­gage­ment is to come out of it with some­thing you and your users don't find valu­able.
Apply for the MVP en­gage­ment and ben­e­fit from rapid work­shop­ping with four-weeks of fast paced de­vel­op­ment.
Up to 2 API in­te­gra­tions
An API (application pro­gram­ming in­ter­face) in­te­gra­tion is es­sen­tially how dif­fer­ent sys­tems com­mu­ni­cate with each other. If sys­tem A needs to send data to sys­tem B then they will do so through an API in­te­gra­tion.
There are a num­ber of ben­e­fits to us­ing an API. Firstly, it re­duces the amount of data en­try across your soft­ware land­scape. Secondly, you can trig­ger au­toma­tions in a dif­fer­ent sys­tem based on ac­tions taken on the MVP. For ex­am­ple, if you cre­ate a job on your new job man­age­ment MVP, you may want to prompt an in­voice to be cre­ated in your pay­roll sys­tem. Lastly, you may want to lever­age pre-ex­ist­ing func­tion­al­ity built in an­other prod­uct. This is done through an API.
Integrate with up to two ex­ist­ing sys­tems and cre­ate your uni­fied soft­ware land­scape.
Product Backlog
A prod­uct back­log tells your de­vel­op­ment team what will be built. It helps align every stake­holder on what has been built and what is likely to come next. A full prod­uct back­log in­cludes a de­scrip­tion of the fea­ture to be built, along­side im­ple­men­ta­tion steps, ac­cep­tance cri­te­ria and sci­en­tific es­ti­ma­tions.
Acceptance cri­te­ria en­sures that the whole team knows what is ex­pected from every re­quire­ment. For ex­am­ple, this fea­ture is done when a user can cre­ate an ac­count and a record is cre­ated in the data­base.
With a prod­uct back­log you gain the gift of vis­i­bil­ity. You know what has been built, what will be built and how long it will likely take. If for any rea­son de­vel­op­ment must stop, the prod­uct back­log can be picked up by an­other team who un­der­stand the state of the prod­uct.
Up to 2 User Groups
A user group is a type of user likely to in­ter­act with your ap­pli­ca­tion. For ex­am­ple, let's say you built a health mon­i­tor­ing ap­pli­ca­tion catered to doc­tors and nurses. Doc­tors may use the ap­pli­ca­tion for one pur­pose, and nurses use it for a dif­fer­ent rea­son. This effectively means you have 2 End User Groups — Doctors and Nurses.
An ad­min user group is how you con­trol the ap­pli­ca­tion. If your prices ever change or you need to ex­port data into a CSV for­mat, those ac­tions are gen­er­ally per­formed on the ad­min side of your ap­pli­ca­tion.
An MVP fo­cuses on up to two user groups while still pro­vid­ing ad­min con­trol. Creating a prod­uct that con­nects mul­ti­ple user groups is in many cir­cum­stances nec­es­sary to solv­ing your prob­lem.
2nd Level Priority for Service Desk Support
A ser­vice desk is the con­ven­tional way for a prod­uct to be sup­ported. For example, a bug is dis­cov­ered on a par­tic­u­lar de­vice type, us­ing a cer­tain browser. Through the ser­vice desk, the prod­uct owner would log the be­hav­iour that led to the bug as well as the de­vice and browser that they were us­ing (or for a mo­bile app, the ver­sion of the ap­pli­ca­tion).
This en­ables the sup­port team to im­me­di­ately repli­cate the bug that you dis­cov­ered. Without that in­for­ma­tion, there is plenty of back and forth that de­lays the res­o­lu­tion time. All MVP pro­jects are pri­ori­tised sec­ond for ser­vice desk sup­port, be­fore POC's but af­ter Prod­uct Development en­gage­ments.
Web or Mobile App
It's im­pos­si­ble to be great at every­thing (unless you're A.B De Villiers). Avoid di­lut­ing your fo­cus by con­cen­trat­ing on a sin­gle plat­form for your MVP.
A web plat­form is highly ac­ces­si­ble - any­one with ac­cess to Chrome or Sa­fari can use a web app. It com­prises a front end (what you see) and a back­end (the data­base and every­thing that hap­pens be­hind the scenes). Its ver­sa­til­ity and ac­ces­si­bil­ity makes it the best plat­form to test and val­i­date any so­lu­tion.
A mo­bile app on the other hand is only ac­ces­si­ble on mo­bile de­vices. The key ad­van­tage is that it can utilise your phone's na­tive de­vice set­tings (like your lo­ca­tion or mi­cro­phone) which can lead to a much bet­ter user ex­pe­ri­ence. Build an MVP and choose the plat­form that helps you best con­nect with your user base with­out di­lut­ing your fo­cus.
AWS Environment Setup
Amazon Web Services (AWS) is the worlds largest cloud host­ing provider. After creating your ac­count a spe­cial­ist DevOps en­gi­neer will setup your pub­lic cloud en­vi­ron­ment.
The setup is a dual-node which means you will have a backup data­base in­stantly kick in if the ap­pli­ca­tion or server crashes.
The server is backed nightly mean­ing your ap­pli­ca­tion's data is safe and will not be lost.
Lastly, it is scal­able and op­ti­mised, so your host­ing can grow as your user base does. You're not pay­ing for pro­cess­ing power when its not needed.
This setup is the out­come of years of ef­fort. If you were to hire a spe­cial­ist DevOps en­gi­neer or third party host­ing provider to cre­ate your AWS en­vi­ron­ment it would likely cost tens of thou­sands of dol­lars. This is in­cluded in the en­gage­ment so you can start test­ing your ap­pli­ca­tion.
Production Release
When build­ing soft­ware there are usu­ally mul­ti­ple en­vi­ron­ments that an ap­pli­ca­tion will progress through. A pro­duc­tion en­vi­ron­ment is the fi­nal stag­ing en­vi­ron­ment and this is how your users will in­ter­act with your ap­pli­ca­tion.
Most com­monly there will be a beta en­vi­ron­ment (beta.yourapp.com.au) that is used un­til a larger de­vel­op­ment build is com­pleted. The MVP en­gage­ment en­sures that your ap­pli­ca­tion is ready for real world users with a pro­duc­tion re­lease.
A full pro­duc­tion setup gives your MVP that ex­tra cred­i­bil­ity amongst your early adopters and pro­mot­ers. You have the free­dom to test and val­i­date your MVP on your own cloud en­vi­ron­ment, know­ing you own and con­trol your data.
Manual & Automated Test Plan
Testing is the ul­ti­mate qual­ity con­trol mech­a­nism. Testing comes in two forms, man­ual test plans and au­to­mated test­ing. Even though there is an el­e­ment of speed when de­vel­op­ing an MVP, man­ual test plans are still a key in­clu­sion.
A man­ual test plan will en­sure that a de­vel­oper has linked each re­quire­ment to a cor­re­lat­ing test, im­prov­ing the qual­ity of your prod­uct. A key ben­e­fit of the Codebots technology that we use is that it comes with out of the box au­to­mated test­ing. This means that the bots are test­ing their own code qual­ity to en­sure it is func­tion­ing as ex­pected. Your team is able to build fast while know­ing that au­to­mated tests come out of the box.
Don't be a cow­boy. Benefit from an of­fer­ing that pri­ori­tises qual­ity with thor­ough test­ing plans.
Unmoderated user test­ing
You can build the best prod­uct in the world, at the end of the day if no one uses it, then your prod­uct is des­tined to fail. User test­ing is the clos­est you'll get to be­ing able to read your user's mind.
User test­ing is com­pleted dur­ing the 5 day work­shop us­ing a hi-fi pro­to­type. The key ben­e­fit is that you're get­ting feed­back early and of­ten on the prod­uct from peo­ple likely to use it. It also helps the team get into the mind­set of your user — who are they, what do they like, what frus­trates them?
Given the tight time­frame, un­mod­er­ated test­ing is favoured. This means there is no one pre­sent to guide the user through the pro­to­type. This has ob­vi­ous up­side — there is no one pre­sent to in­flu­ence the user with their bias.
Hi-fi pro­to­type
A high fi­delity (hi-fi) pro­to­type is a rep­re­sen­ta­tion of the prod­uct in sta­tic form. This en­tails a prod­uct de­signer mock­ing up each screen of the ap­pli­ca­tion and link­ing each page based on the nav­i­ga­tion.
For ex­am­ple, a dash­board page is de­signed. By click­ing on a graph on that page, it pulls up more spe­cific data that has been used to cre­ate that graph. The ap­pli­ca­tion is­n't ac­tu­ally built or func­tion­ing, it is a se­ries of screens linked to­gether to give the user a sense of how it will look and feel when built.
There are so many ben­e­fits to start­ing with a hi-fi pro­to­type. It vi­su­ally shows you and the de­vel­op­ment team what will be built. Text is great to an ex­tent — some­times it's more im­por­tant to see it. It also al­lows the team to con­duct early-stage user test­ing. Start your pro­ject on the right foot with a hi-fi pro­to­type.
3 Months of Product Success Consults
Just be­cause some­thing is built, does­n't mean it will suc­ceed. This is the dif­fer­ence be­tween build­ing a prod­uct suc­cess­fully and build­ing a suc­cess­ful prod­uct. In or­der to ef­fec­tively mea­sure the suc­cess of your ap­pli­ca­tion, cer­tain met­rics need to be cap­tured and re­ported on.
With a prod­uct suc­cess con­sul­tant, you'll ben­e­fit from a do­main ex­pert that will help man­age and mon­i­tor your progress to­wards your goals. Because your prod­uct is unique, so too are the mea­sure­ments of suc­cess. You'll be stepped through a goal set­ting ac­tiv­ity which will help form the ba­sis for your con­sults go­ing for­ward. It's com­mon for clients to use these re­ports for their board meet­ings and/​or in­vestor up­dates.
FAQs
In sim­ple terms, from most im­por­tant to least im­por­tant. It's vi­tal to con­tin­u­ously re­view it as it forms the or­der that the fea­tures will be built. So, when the four weeks of de­vel­op­ment con­cludes, it is the fea­tures at the bot­tom of the back­log that don't form part of the MVP.
Yes. This is the pur­pose of the MVP en­gage­ment. By build­ing a min­i­mum vi­able prod­uct and test­ing it, your mar­ket will tell you what to build next.
Yes. While the aim of the MVP en­gage­ment is to be flex­i­ble with your scope, if it is crit­i­cal that a fea­ture form part of the MVP then you can ex­tend de­vel­op­ment to in­clude it in the pro­duc­tion re­lease.
There will be mul­ti­ple op­por­tu­ni­ties to re­view your MVP. At the end of each it­er­a­tion (two weeks of de­vel­op­ment) there will be user ac­cep­tance test­ing. This is your op­por­tu­nity to re­view the fea­tures built and re-pri­ori­tise the back­log.
An MVP is not your en­tire roadmap or back­log. The min­i­mum vi­able prod­uct is the lean­est ver­sion of your prod­uct that will solve your prob­lem state­ment. If you need your en­tire back­log built then the Product Development en­gage­ment may be a bet­ter fit.
You will be billed in weekly in­cre­ments on the Wednesday pre­ced­ing the start of the en­gage­ment, with 7 day pay­ment terms.
Maybe. It's a dif­fi­cult ques­tion to an­swer now since we don't yet know what you want. Chances are, if you have a big list of re­quire­ments, you won't get every­thing in an MVP. We will know more at the end of the five day work­shop and we'll guide you on what is rea­son­able to ex­pect. If you're not happy at that point in time, you can end the en­gage­ment (see the FAQ be­low for more de­tails).
There is a nat­ural break point at the end of the work­shop if both par­ties aren't aligned on re­al­is­tic ob­jec­tives. In the event of a mis­align­ment, the en­gage­ment can be ter­mi­nated af­ter the work­shop and only the days worked are bill­able.
Well that's an easy one for all the bas­ket­ball fans out there. It's Kevin Durant's mum.
Past MVP's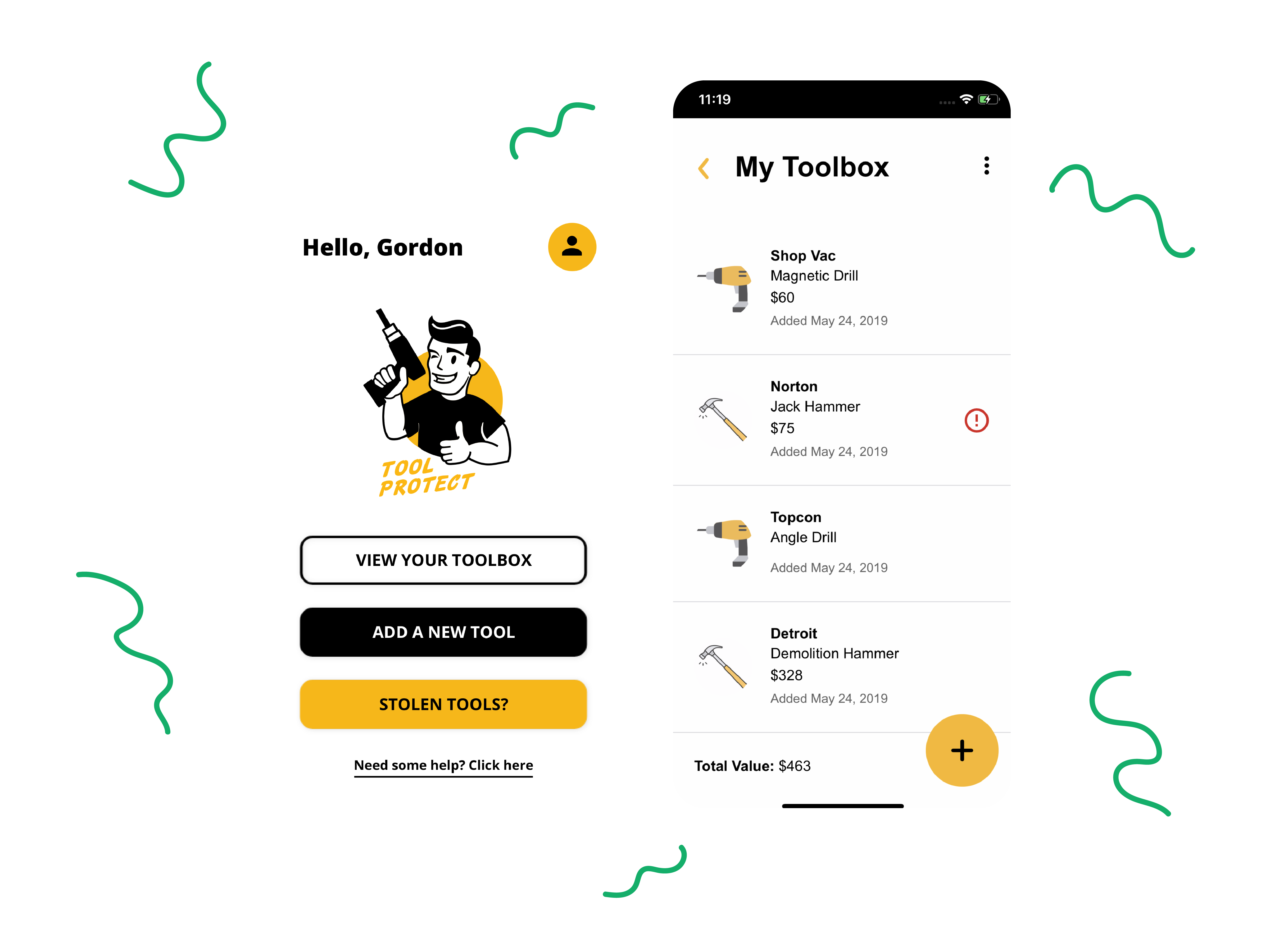 How might we bet­ter pro­tect tradies who have had their tools stolen?
Tool Protect needed to quickly val­i­date their MVP with real users. A mo­bile app avail­able on iOS and Android helped them bet­ter con­nect with their user base. The app was based around a cen­tral work­flow which saved and re­trieved an in­di­vid­ual tools se­r­ial num­ber. This quickly al­lowed the user to gen­er­ate a po­lice re­port and meet the in­sur­ance re­quire­ments for a stolen as­set. The app has since been fea­tured on ma­jor news pro­grams across Australia.
How might we help con­struc­tion spe­cial­ists find short term job op­por­tu­ni­ties?
The ap­pli­ca­tion was a re­sult of the par­ent com­pany, HTD Australia recog­nis­ing that the prob­lem that ex­isted in their busi­ness, likely ex­isted across the broader con­struc­tion in­dus­try. Onsider is a web ap­pli­ca­tion which en­ables Project Managers to search for can­di­dates or re­quest Onsider Management to re­cruit an Onsider on their be­half. Company Admins are able to cre­ate Project Managers who then hire Onsider's on the com­pa­ny's be­half.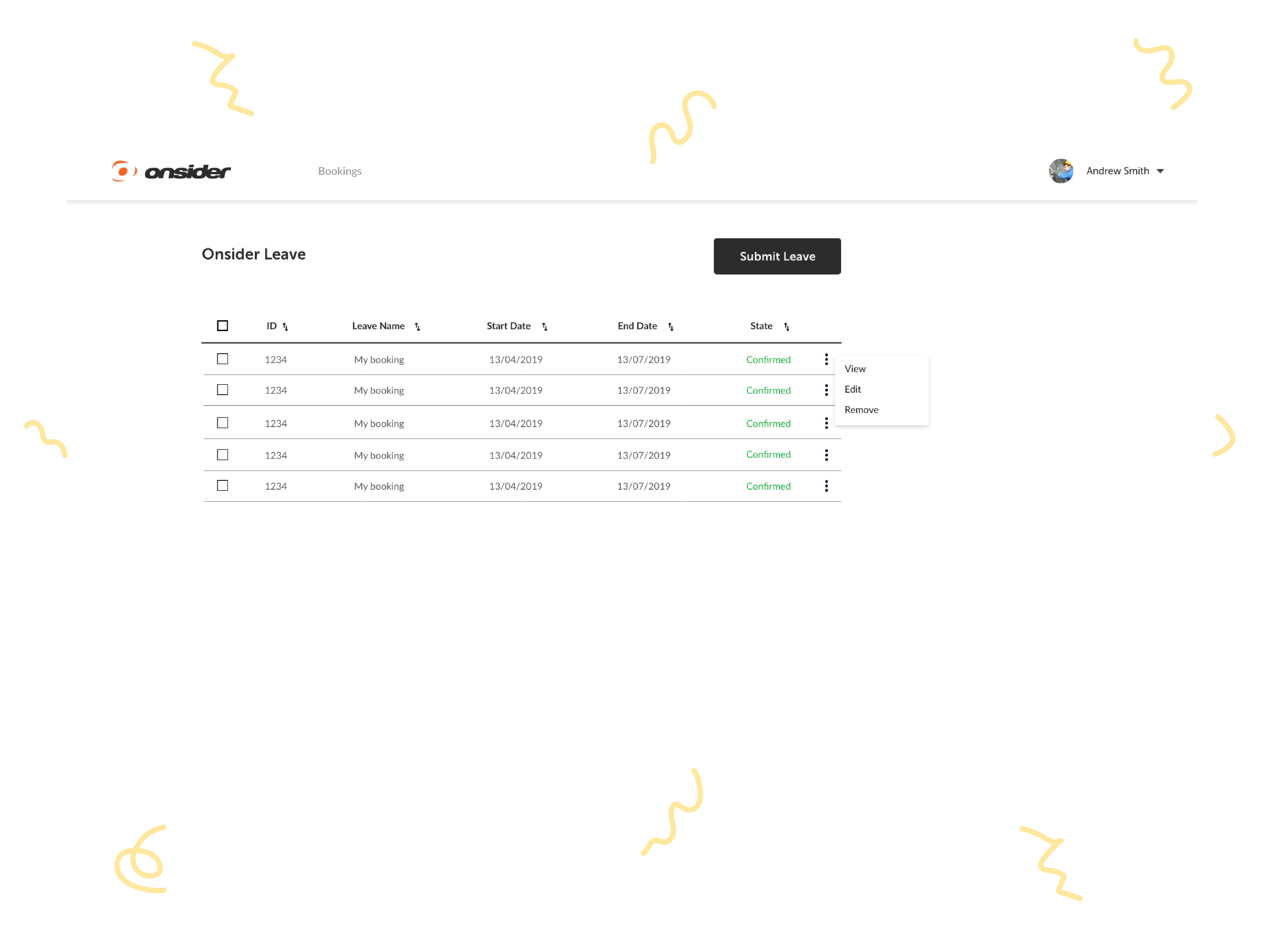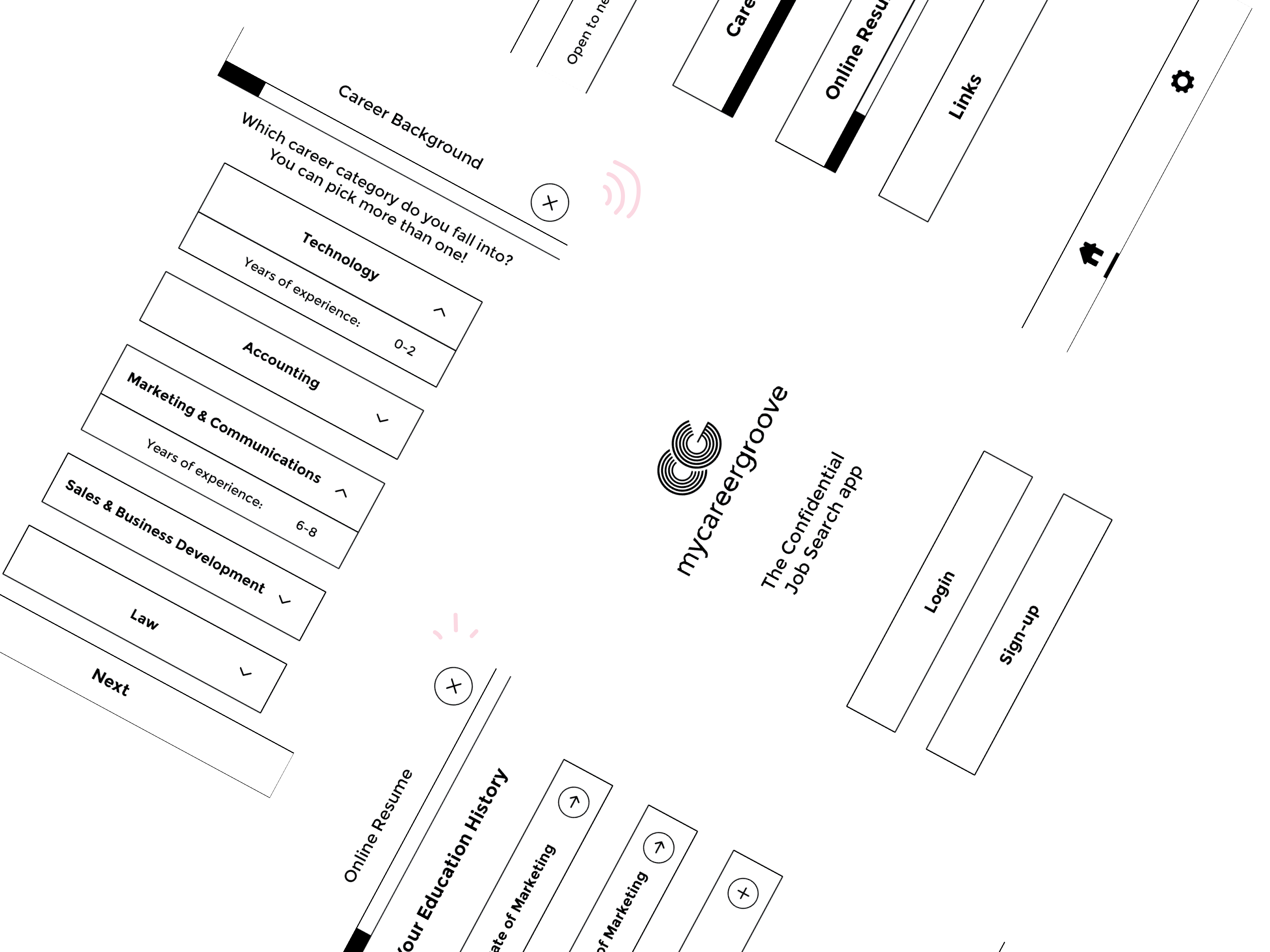 My Career Groove
My Career Groove's vi­sion is to fun­da­men­tally re­de­fine the way tal­ent and re­cruiters are matched. They came to WorkingMouse seek­ing a plat­form to val­i­date, au­to­mate, and build trac­tion for their process. The MVP will al­low users to com­plete their pro­file to best re­ceive a re­cruit­ment pack­age match, up­load their re­sume and link to the on­line user pro­files. The pro­ject was struc­tured around the fixed cost, vari­able scope method­ol­ogy in or­der to test and val­i­date the MVP.
Apply to start your MVP