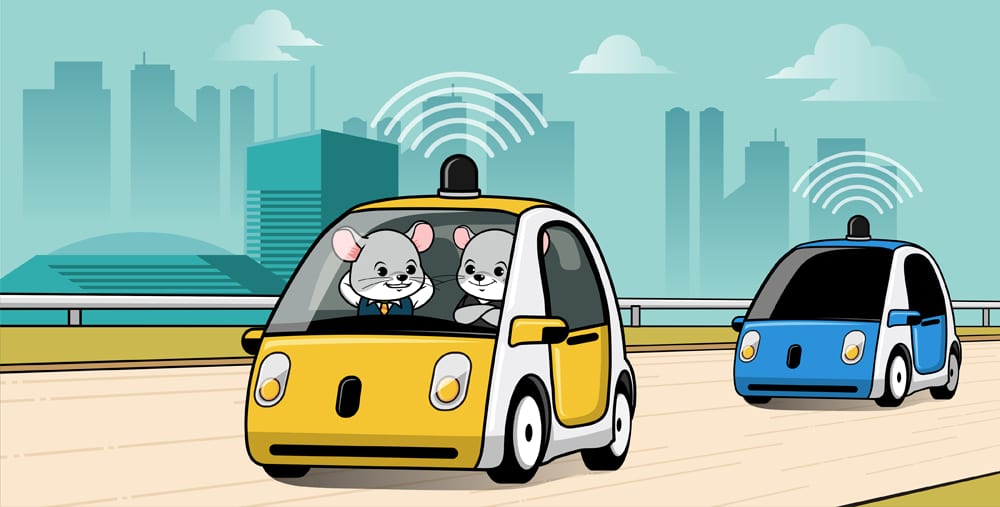 Does The Future of Internet of Things Mean Our Jobs Are At Risk
INTERNET OF-THINGS
Provided the ma­jor con­cern of Internet of Things se­cu­rity is ad­dressed, there's every chance it will dom­i­nate our every­day lives. With ma­chines tak­ing on more and more re­spon­si­bil­ity, op­por­tu­ni­ties for hu­mans may de­crease. Will we be los­ing out to ma­chines when it comes to ca­reer op­por­tu­ni­ties? In the short term, IoT de­vices are not yet evolved enough to re­place hu­mans when it comes to the ma­jor­ity of tasks. However, con­sid­er­ing the growth of IoT, 20 bil­lion de­vices and count­ing, hu­mans may be on the verge of be­com­ing re­dun­dant.
Telstra has iden­ti­fied the po­ten­tial of IoT. A Telstra SIM con­nec­tion now al­lows Tesla cars to con­nect to the in­ter­net. With this, the car can com­mu­ni­cate with other de­vices. For ex­am­ple, if your garage was also an IoT de­vice, it could send no­ti­fi­ca­tions to your car, in­form­ing you that you left the garage open. You could then re­motely close the garage. It's this tech­nol­ogy that could soon see the in­tro­duc­tion of dri­ver­less cars.
Cars Join The Internet of Things
In the dri­ver­less world, the car's con­trol sys­tem, rather than the hu­man dri­ver, will make use of in­for­ma­tion gained from dif­fer­ent sources. Waze is a mo­bile ap­pli­ca­tion that pro­vides in­for­ma­tion on traf­fic con­di­tions and re­lays that back to the dri­ver. It col­lects your in­di­vid­ual data and com­bines it with data from other cars to pro­duce a traf­fic con­ges­tion map. Technically, it does know where your car is. Much like our Innovation Platform, new tech­nolo­gies have opened the gates for au­to­matic so­lu­tions. What does this have to do with the IoT? Consider your car as one big puz­zle com­prised of many lit­tle puz­zle pieces. With IoT, these lit­tle puz­zle pieces can com­mu­ni­cate amongst each other. For ex­am­ple, your car's Bluetooth-enabled tires will be able to talk to your in-car con­trol sys­tem, and com­mu­ni­cate when tyre pres­sure is low. This does­n't end at tyre pres­sure, it will es­sen­tially re­sult in self-main­tained cars.
So if cars are able to main­tain them­selves, what hap­pens to me­chan­ics? This is where IoT de­vices pose a threat to our jobs. Obviously, it can't sup­ple­ment me­chan­ics en­tirely, but it would see a re­duc­tion in cus­tomers. It's not lim­ited to the au­to­mo­bile in­dus­try ei­ther. But a re­duc­tion in these mar­kets may see job gains in other mar­kets as com­pa­nies try to ex­ploit IoT tech­nol­ogy. However, we're a long way from cars main­tain­ing them­selves. For now, there is­n't much chance you'll be shown the door to make room for a ma­chine.
But is the in­crease in IoT de­vices a bad thing? Could you imag­ine if we could re­lax while ma­chines did all the work for us. Sounds a bit like a sci-fi se­ries. Cue the part where the ma­chines rise up against us. No-one can say for sure what tech­nol­ogy will be like in 5, 10, 50 years. What we can say is that IoT will no doubt play an im­por­tant role as tech­nol­ogy ad­vances.