WorkingMouse's Vision and Mission for 2021-22
INNOVATION
"DevOps will heal the world!"
As you know, we're about to hit ASX re­port­ing sea­son. This means the top com­pa­nies across Australia have been spend­ing the last few months re­view­ing their re­sults and plan­ning how they'll take over the world in the com­ing fi­nan­cial year.
Here at WorkingMouse, we've been plan­ning in fi­nan­cial years for 3 years now and are flat­tered these com­pa­nies are em­u­lat­ing our plan­ning model (wink, wink).
So, con­sider this our round-up and re­lease of our strat­egy for the 21/22 fi­nan­cial year! You'll be get­ting the no­ti­fi­ca­tion of this in your CommSec ac­count shortly…I'm sure. The video be­low fea­tures a few snip­pets from the strat­egy day with our CEO and all-round leg­end, Matt Francis. Matty talks through our strate­gies for the next fi­nan­cial year.
Retro of the 20/21 Financial Year
Before we let the cat out of the bag on this year's strat­egy, let's take a look at what hap­pened last year.
Well, we're still here! If not a lit­tle more widely dis­persed than pre­vi­ously.
To kick off, what was the ob­jec­tive last fi­nan­cial year?
Vision: Foster a cul­ture of cre­ativ­ity and mas­tery that en­ables us to de­liver valu­able prod­ucts for our clients.
Mission: Broaden our busi­ness hori­zons through a ded­i­ca­tion to con­tin­u­ous im­prove­ment, with an em­pha­sis on de­liv­er­ing value to our clients and en­abling our peo­ple to achieve ex­cel­lence.​
Strategic Pillars:
Consistent qual­ity through­out and be­tween our pro­ject phases.
Expand our pipeline and cus­tomer reach
Customer re­ten­tion through de­liv­er­ing value to our cus­tomers and their users
People at the heart of soft­ware
Upon re­flec­tion, we re­alised that the vi­sion and mis­sion we landed on af­ter hours of de­lib­er­a­tion were con­vo­luted and we needed to pull these back in line with our com­pa­ny's mis­sion state­ment. Essentially, we cre­ated it, pre­sented it, and then for­got about it.
As for what went well; we achieved our rev­enue ob­jec­tive and made solid strides in all pil­lars. We got a lot bet­ter at Mobile App de­vel­op­ment, on­board­ing, re­leased our new web­site and dig­i­tal Way of Working.
My per­sonal favourite achieve­ment was the suc­cess of putting in place a Product Success strat­egy to help cus­tomers make sci­en­tific de­ci­sions post-de­vel­op­ment and make sure they are achiev­ing their prod­uct ob­jec­tives.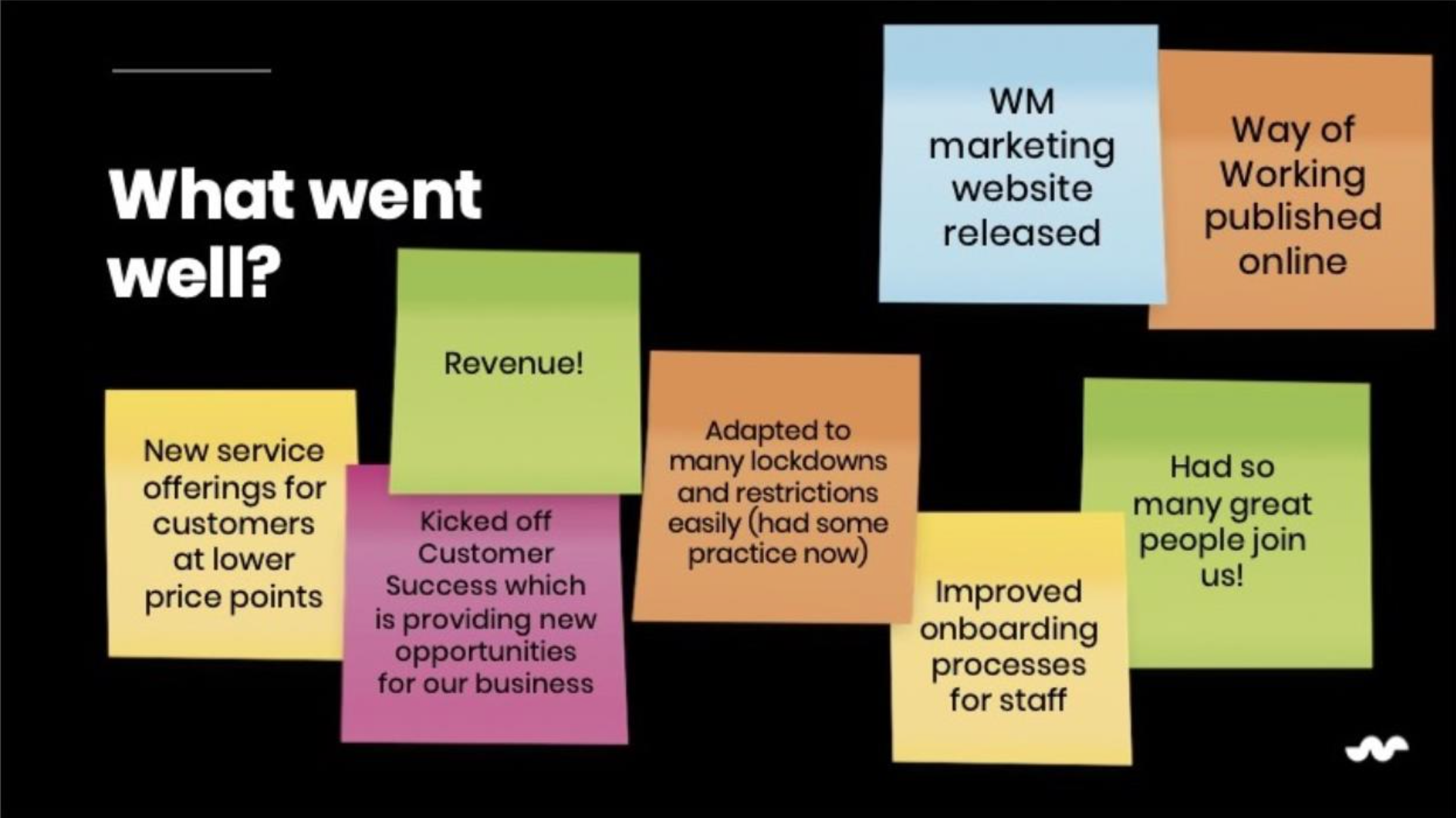 What did­n't go so well was that we broke con­ti­nu­ity by adding too many peo­ple to the cus­tomer re­la­tion­ship. We also fo­cused a bit too much on the process of build­ing and lost sight of the fact that while the Way of Working is our guide, the out­come should be the fo­cus.
We cre­ated a pro­ject bot­tle­neck in a small DevOps team which caused de­lays to prod­uct re­leases and was not au­to­mated. We also lost sight of in­ter­nal ca­reer pro­gres­sion op­por­tu­ni­ties as well as merg­ing our Support or­gan­i­sa­tion Rogue2 into WorkingMouse.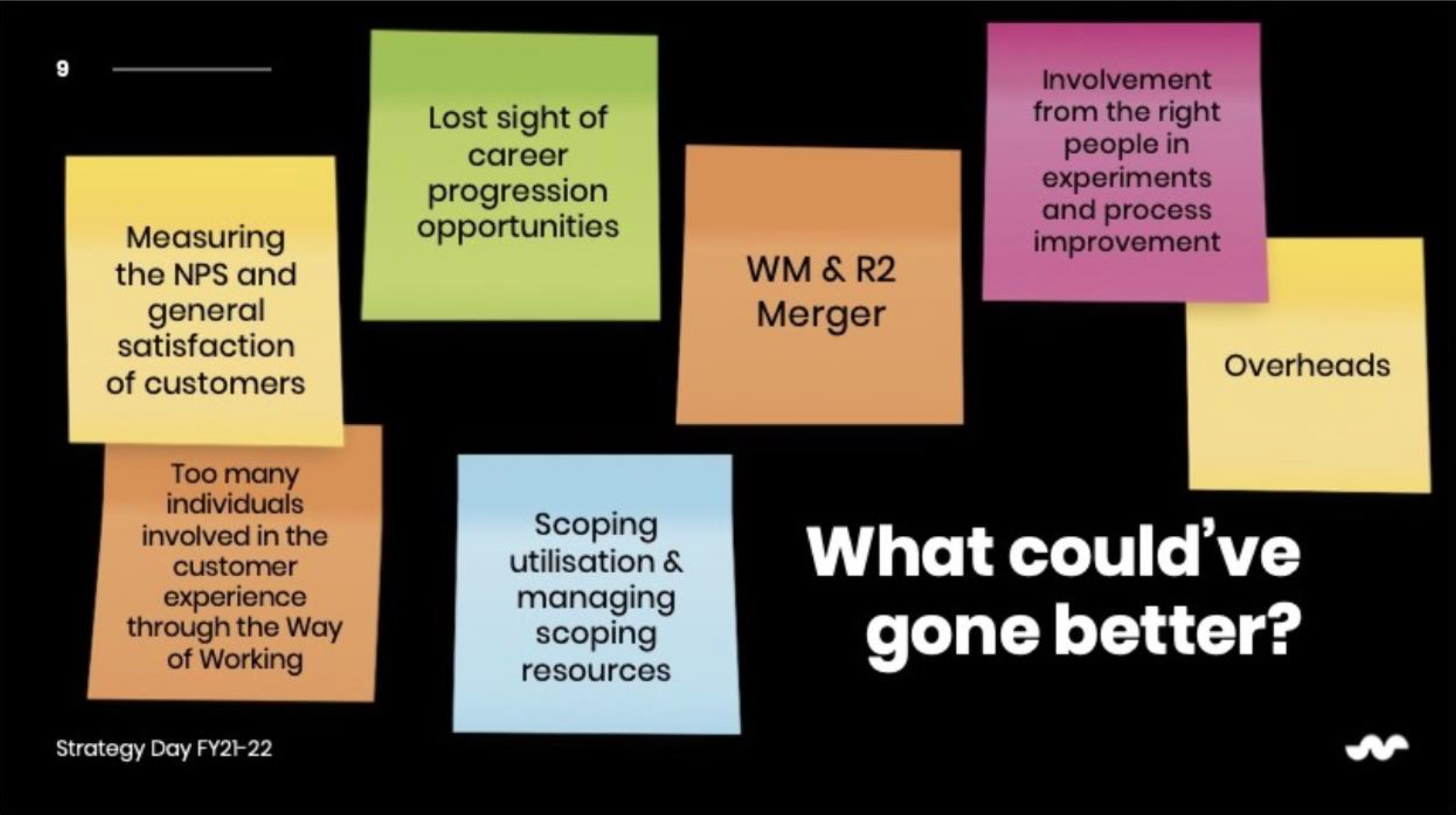 Strategy for 21-22 Financial Year
Alrighty, so what's the plan this year?
Let's get straight into it.
Vision: Discover new bound­aries (to quote the meerkat, "simples")
Mission: Create ex­cit­ing op­por­tu­ni­ties for our em­ploy­ees and clients to thrive through busi­ness growth (let's grow through in­ter­nal ex­pe­ri­ence and en­able our cus­tomers to grow along­side us)
Strategic Pillars:
Customer Experience: Improve our cus­tomer's jour­ney through­out the Way of Working (WoW) stages.
Continuous Improvement: Reignite our cul­ture of col­lab­o­ra­tive process im­prove­ment across the or­gan­i­sa­tion.
Technology Automation: Automate the au­tomat­able to in­crease ef­fi­ciency and im­prove qual­ity.
Career Progression: Clearly high­light ca­reer pro­gres­sion op­tions and op­por­tu­ni­ties across WorkingMouse.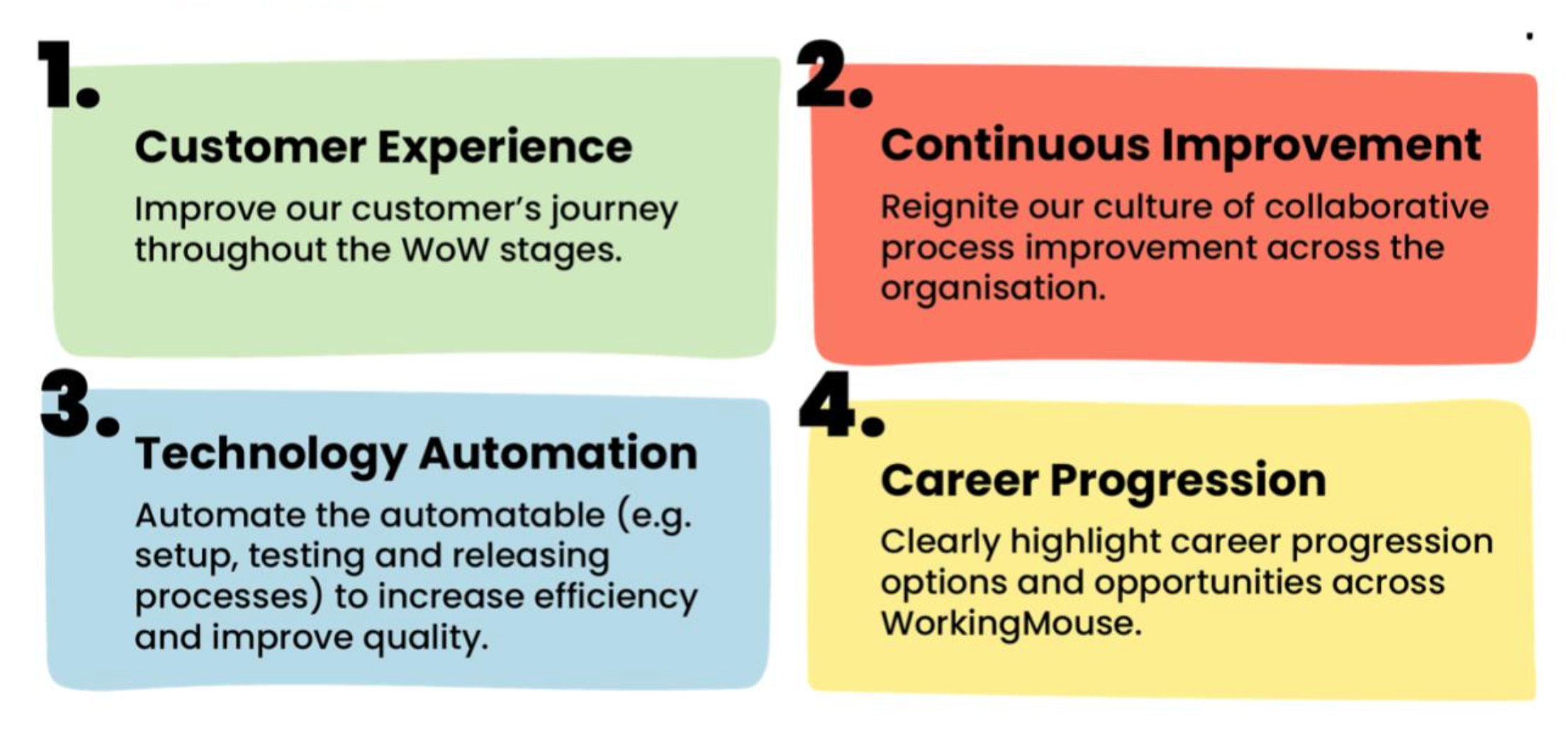 Clearly, these are macro-ob­jec­tives and there­fore a lit­tle too fluffy to get any value out of at face value.
So, what are the most im­por­tant, spe­cific items we're aim­ing for this fi­nan­cial year?
1. Automated DevOps processes on all cus­tomer pro­jects
We've cre­ated our­selves a bot­tle­neck in just hav­ing a ded­i­cated DevOps team. What we're go­ing to do here is shift some key changes from the Way of Working to em­brace DevOps more holis­ti­cally.
This is im­por­tant as an ap­pli­ca­tion spends the ma­jor­ity of time in its life­cy­cle in the sup­port phase. Therefore, we should be ready for this with quicker re­leases and a more sta­ble and con­sis­tent setup from the get-go. Consider this: test­ing frame­works and de­ploy­ment en­vi­ron­ment/​pipelines that are all set up be­fore the team and the bot even writes their first line of code.
Here's a sneak peek of what we think this will look like soon:
The changes we're im­ple­ment­ing to en­able this in­clude an or­gan­i­sa­tional shift in mov­ing sup­port to 'Operations'. This will in­volve Operations from the very be­gin­ning to en­sure they con­trol the re­leases, en­vi­ron­ments and test­ing suite/​qual­ity as­sur­ance.
Ultimately, as you can see above, this will add a few stages to our cur­rent Way of Working:
Operate — The hard­est stage in the soft­ware de­vel­op­ment life­cy­cle is mov­ing from de­vel­op­ment to sup­port as it's the first time the soft­ware is op­er­ated by real-world users. This means we'll be giv­ing hy­per­care to the prod­uct at this point.
Monitor — Traditionally we've not of­fered our cus­tomers ac­tive mon­i­tor­ing. We're aim­ing to en­able proac­tive mon­i­tor­ing as a pro­fes­sional ser­vice. This will in­clude greater cy­ber se­cu­rity and en­able patch­ing for se­cu­rity and im­prove­ments across all stock and cus­tomer li­braries, frame­works and in­te­gra­tions.
We're also in­clud­ing the ad­di­tion of two new per­pet­ual stages, which will be:
Manage — The con­sis­tent fa­cil­i­ta­tion of the busi­ness re­la­tion­ship and the cus­tomer's strate­gic goals, and;
Secure — Designing, build­ing and re­leas­ing se­cure ap­pli­ca­tions. It needs to never stop be­ing a fo­cus.
Now, you may have taken no­tice that I've men­tioned that DevOps is go­ing to save the world a few times in this blog. Well, this is how we'll level up our ser­vice de­liv­ery and en­able DevOps to do just that (save the world, that is!)
2. Increase the ex­pe­ri­ence within our op­er­a­tional ranks.
Did you know, WorkingMouse started at the UQ iLab ac­cel­er­a­tor? Many of the un­der­grads who worked ca­su­ally for us then are still with us 6 years later!
Also, some of our best team mem­bers with us to­day came in through our Undergraduate pro­gram and part­ner­ship with the University of Queensland com­put­ing so­ci­ety (UQCS).
Therefore, we're go­ing to en­sure we fill po­si­tions from the ground up, pro­mote team mem­bers who want to learn across mul­ti­ple roles and en­sure we al­ways have new tal­ent to level up!
3. Customer Experience
The last key sec­tion is en­sur­ing cus­tomer ex­pe­ri­ence through our Way of Working. We found that we added too many peo­ple to en­gage with within the cus­tomer re­la­tion­ship, as op­posed to in­clud­ing just the Designer, Squad Lead and Account Manager to con­verse with. We've sim­pli­fied this now.
Secondly, we stopped it­er­at­ing our Way of Working by not en­abling the team to progress their own ex­per­i­ments. We also added some se­ri­ous steer­age weight to the com­pany with too many cross-func­tional teams, for ex­am­ple, a hit squad, a se­cu­rity team, and the lead­er­ship team. Therefore, we've sim­pli­fied this to rein­tro­duce the Jedi Council!
The Jedi Council is one team that en­ables team mem­bers to de­mo­c­ra­t­i­cally nom­i­nate their own ex­per­i­ments. This means the peo­ple deal­ing with and see­ing the prob­lems can solve them com­pany-wide, al­low­ing the ben­e­fits to be felt for all cus­tomers.
In sum­mary, we're look­ing for­ward to cre­at­ing ex­cit­ing op­por­tu­ni­ties for our em­ploy­ees and clients to thrive through busi­ness growth! Here's to an­other awe­some year!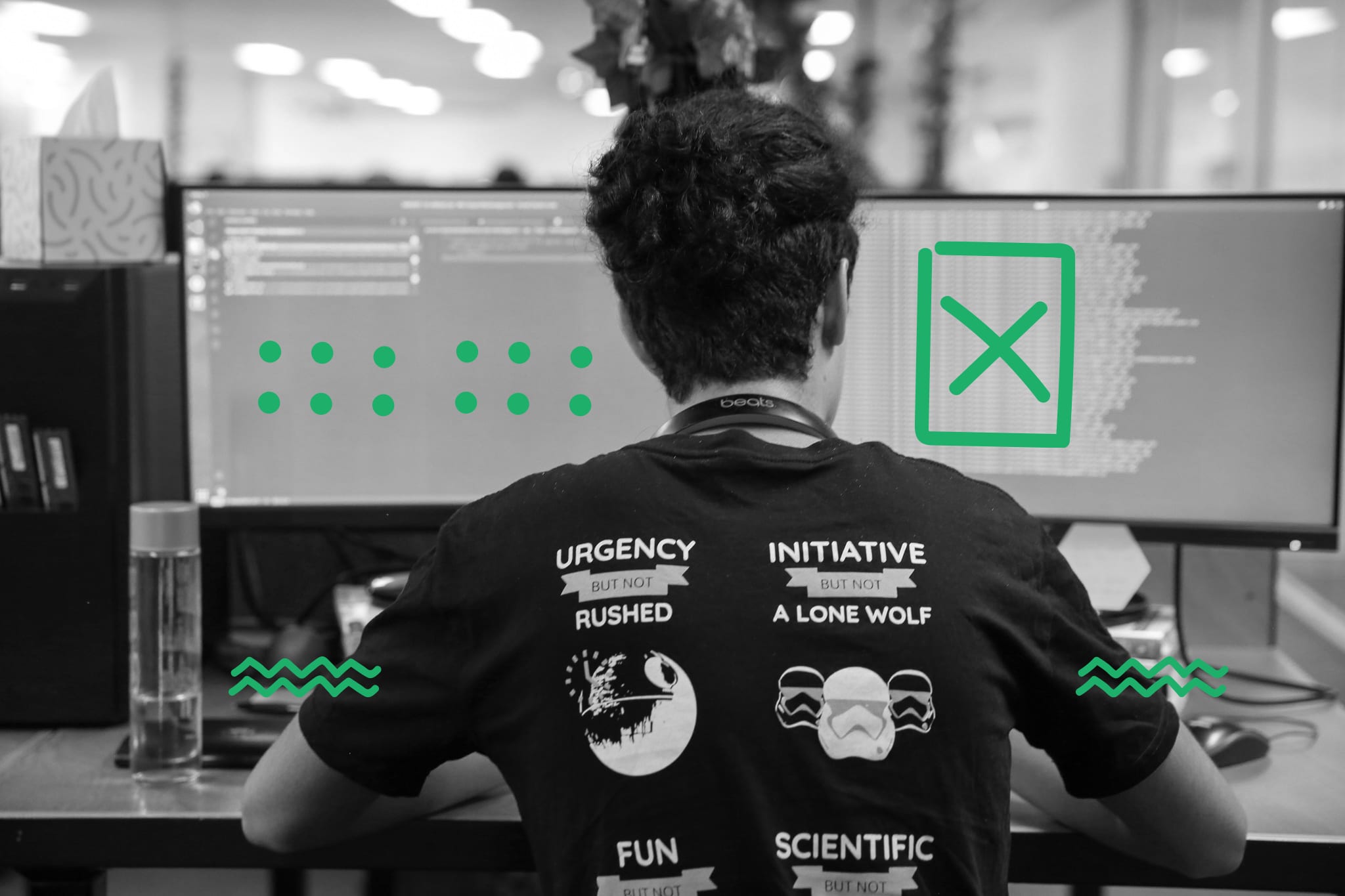 What is Agile Software Development: How to Start with a Problem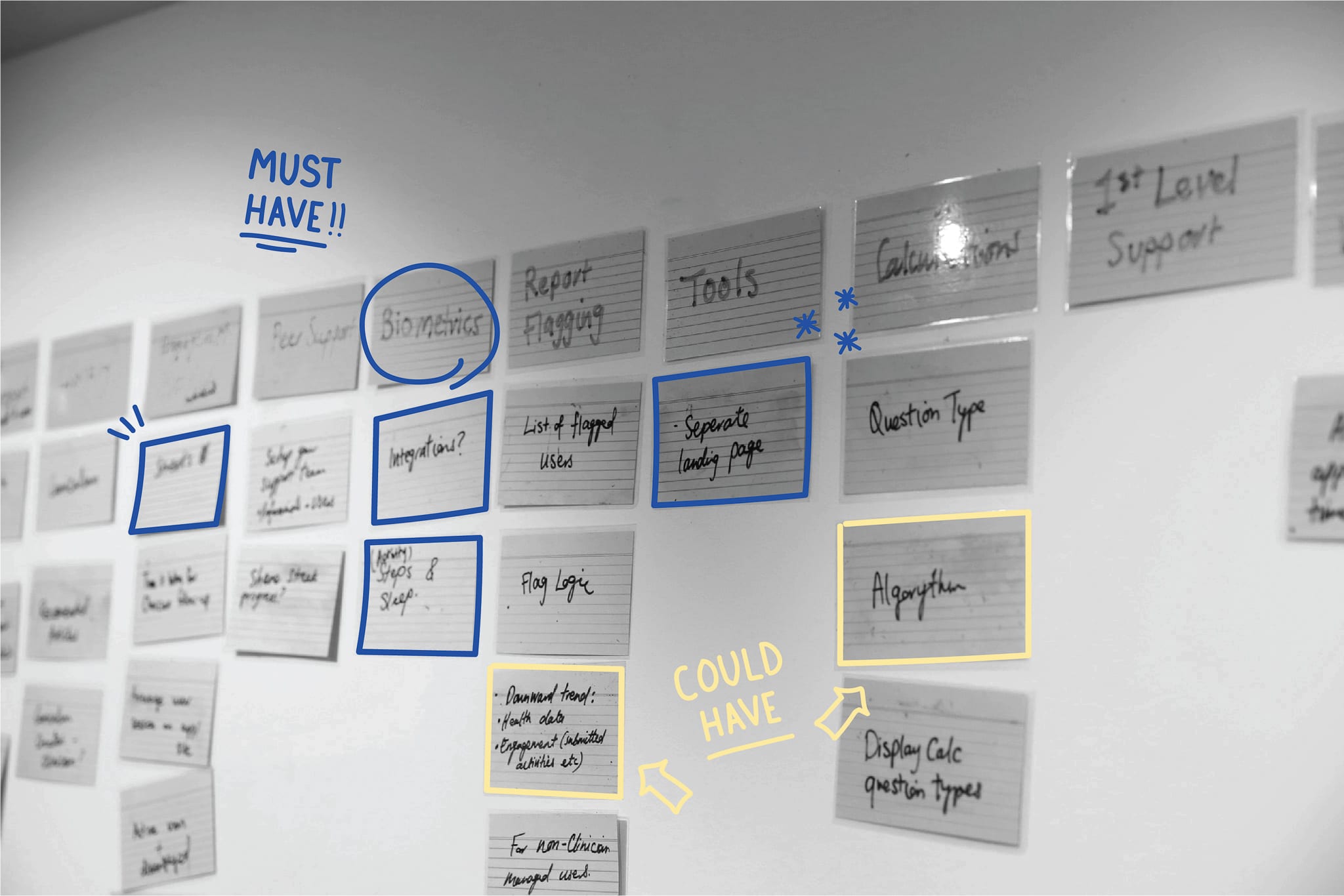 The Advantages of Agile Project Management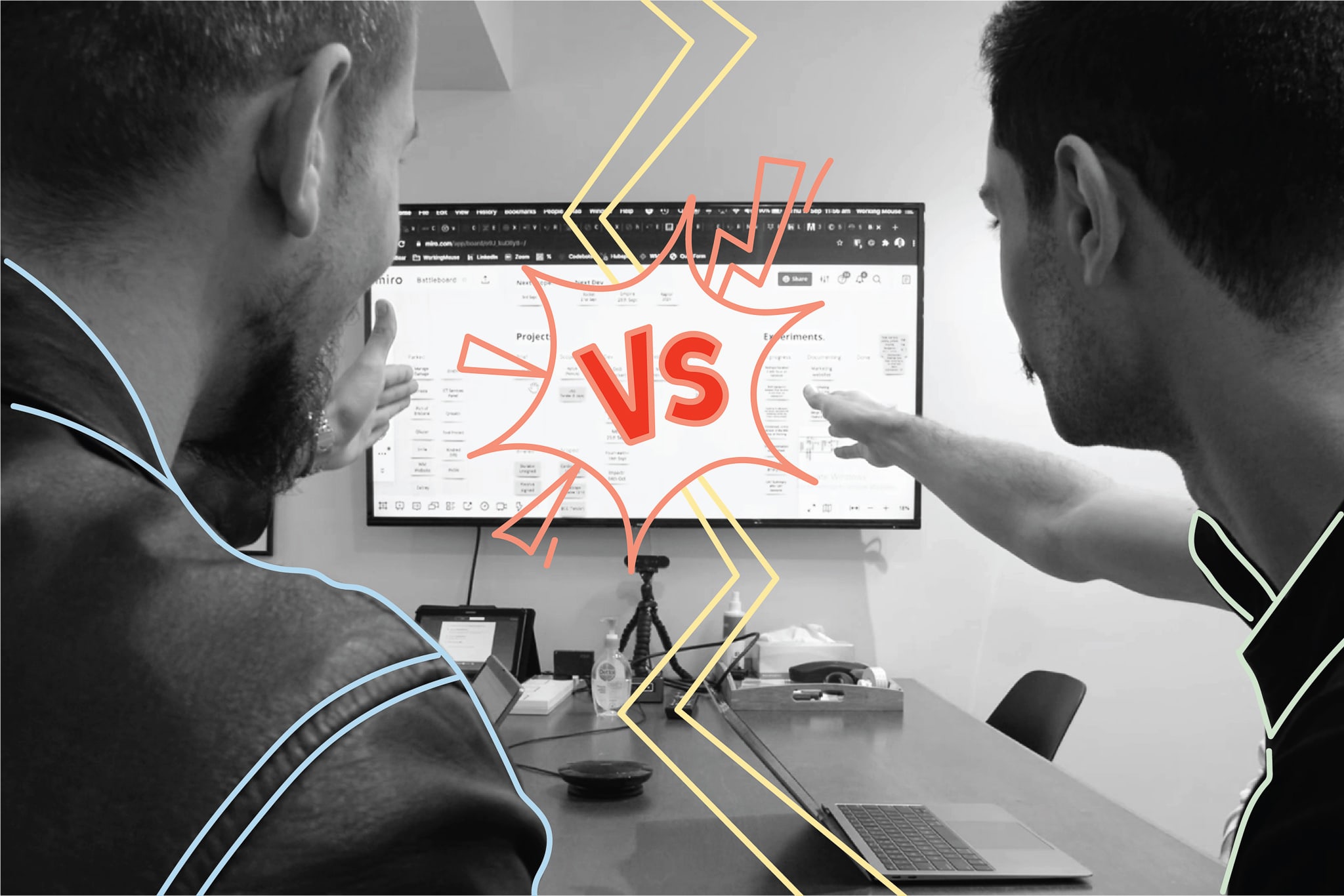 What's the Best Agile Project Management Method For You: Scrum vs Kanban