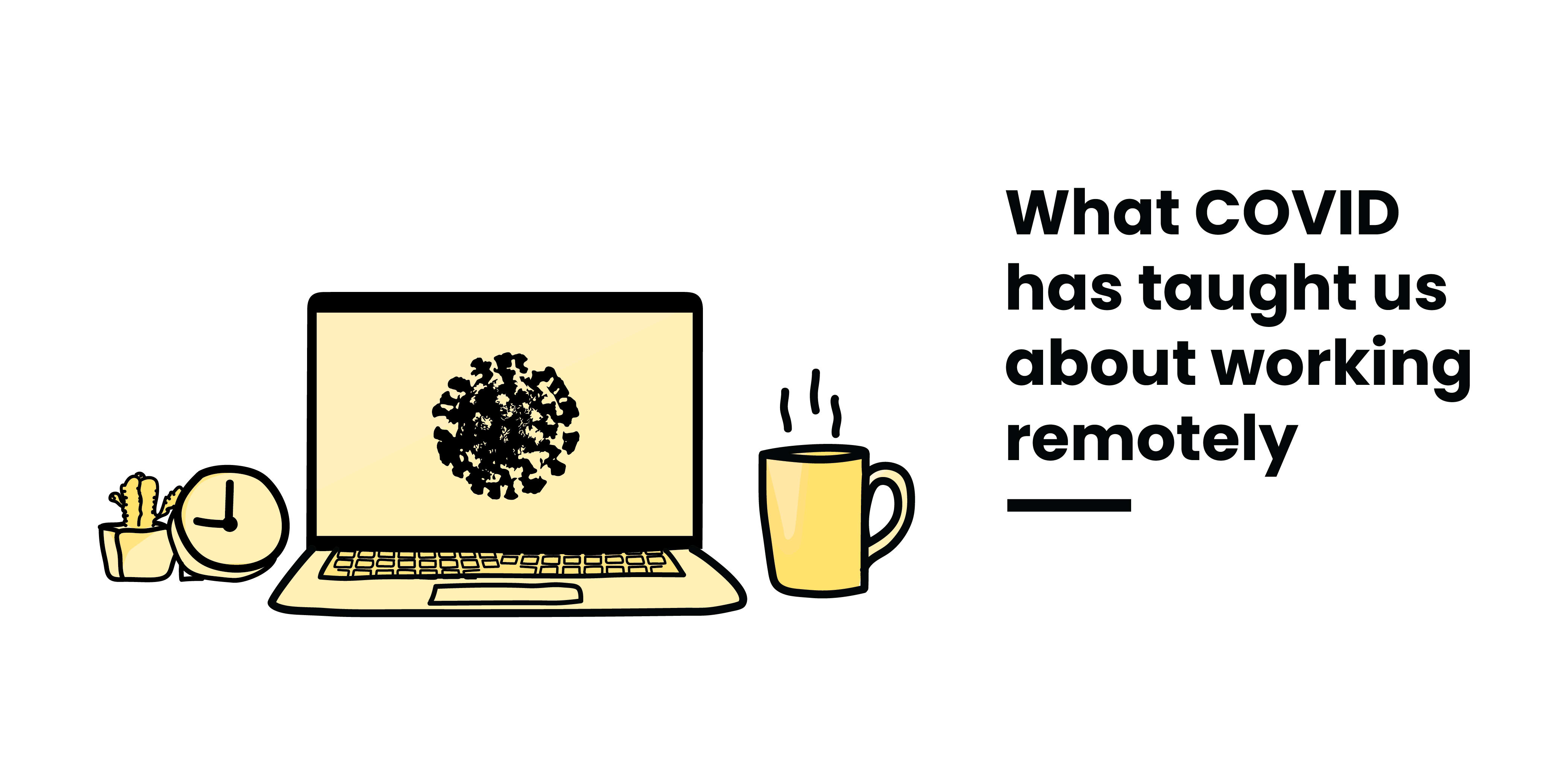 What COVID 19 has taught us about work­ing re­motely
INNOVATION
As a ser­vices com­pany, WorkingMouse sought out to un­der­stand whether work­ing re­motely would af­fect com­mu­ni­ca­tion with clients and ul­ti­mately whether it would im­pact the qual­ity of work. To spoil the end­ing, the an­swer is no. We were able to ex­per­i­ment with new mod­els and find a way of work­ing that favoured a re­mote work­force.
How we stayed con­nected
Our de­liv­ery model uses small ag­ile teams to de­liver so­lu­tions to our clients. Within a team en­vi­ron­ment it's im­por­tant that de­vel­oper A has an open com­mu­ni­ca­tion chan­nel with de­vel­oper B, the scrum mas­ter and the client. There were a num­ber of tac­tics with our Way of Working that were used to fa­cil­i­tate com­mu­ni­ca­tion.
Daily hud­dles
The daily hud­dle is a good way to com­mu­ni­cate within the di­rect team what you're work­ing on for the day and whether there is any in­for­ma­tion that should be shared with the team (eg. Concerns, risks, suc­cess sto­ries). This is done first thing in the morn­ing to set the di­rec­tion for the day.
Virtual re­view meet­ings
This was per­haps the most com­mon in­tro­duc­tion to many busi­nesses. Platforms like Zoom, Microsoft Teams and Webex be­came a sta­ple for many. While Zoom was al­ready a fix­ture in our busi­ness (usually for clients that could­n't make it into the of­fice), it was used more fre­quently and by more peo­ple than in the past. This meant in­te­grat­ing Zoom with our in­stant mes­sag­ing plat­form. The re­view meet­ings them­selves would oc­cur ei­ther twice a week or once a fort­night de­pend­ing on whether the pro­ject was in scope or de­vel­op­ment.
Whole of com­pany sync
To re­main con­nected, our monthly com­pany sync also be­came vir­tual. This be­came a plat­form for mak­ing com­pany an­nounce­ments and shar­ing rel­e­vant news across the com­pany.
Inspiration jams
One of the ben­e­fits of co-lo­cat­ing a com­pany is the shared knowl­edge and ex­per­tise across the com­pany. For ex­am­ple, pro­ject X re­quires in­te­gra­tion with a Stripe (a pay­ment gate­way). While the the pro­ject team may not have in­te­grated with that spe­cific pay­ment gate­way, there may be some­one else within the com­pany that has. One of the key pur­poses of in­spi­ra­tion jams is to show­case the work of other teams and how they were able to solve prob­lems. Hence, the knowl­edge is shared across the com­pany.
Reaching new ge­o­graphic re­gions
The ma­jor­ity of our clients were based in Brisbane as it was a gen­eral per­cep­tion that a phys­i­cal pres­ence was re­quired. One of the more im­por­tant lessons COVID has taught us (along with wash your hands) is that this is not the case.
The work­force is chang­ing and a phys­i­cal pres­ence is not the most im­por­tant con­sid­er­a­tion. Instead, it's cen­tring more around trust. Do you trust that the soft­ware de­vel­op­ers have the right processes in place to cre­ate a qual­ity ap­pli­ca­tion? This is a trend we've seen emerg­ing with more en­quiries from lo­ca­tions around Australia and glob­ally. With clients in Canberra, Sydney and Melbourne we've de­vel­oped a strong op­er­at­ing rhythm with re­mote clients and en­joy the op­por­tu­nity to visit and pre­sent when nec­es­sary.
What learn­ings can be taken for­ward?
Currently the of­fice is open in a lim­ited ca­pac­ity. This has seen us em­brace a hy­brid model - some of our team are work­ing from home, some from the of­fice and many have adopted a com­bi­na­tion.
Some em­ploy­ees find work­ing from home to be more pro­duc­tive so why not take this op­por­tu­nity to ex­plore some new mod­els. The tac­tics that were put in place above are here to stay. The daily hud­dles form part of our Way of Working and whether they are vir­tual or in per­son (or a com­bi­na­tion) they are a nec­es­sary part of work­ing in a team. Review meet­ings, com­pany syncs and in­spi­ra­tion jams are also an in­te­gral part of fa­cil­i­tat­ing com­mu­ni­ca­tion within the com­pany and with our clients.