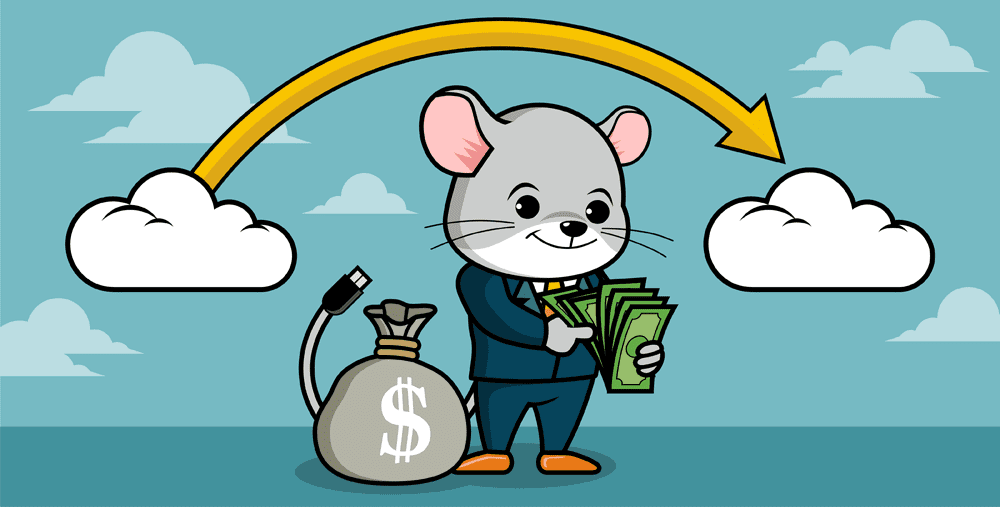 Top tips on get­ting money back with the R&D Tax Incentive
INNOVATION
A ques­tion I am fre­quently asked in the af­ter­math of each fi­nan­cial year is 'can you help me put to­gether my R&D Tax Assessment?'. Unfortunately, the short an­swer is no. Your R&D (Research and de­vel­op­ment) tax in­cen­tive ap­pli­ca­tion should­n't be re­verse en­gi­neered. The in­cen­tive has been de­signed by the gov­ern­ment to en­cour­age the for­ward plan­ning of your busi­ness and so re­quires ex­ten­sive ev­i­dence of your re­search process to ob­tain it. This in­cludes in­for­ma­tion about how much you spent, what it was spent on and why.
Therefore the help I can in­stead of­fer is ad­vice on how to struc­ture your tech busi­ness so that it is not only help­ing your busi­ness model but also fits the re­quire­ments needed to re­ceive the ben­e­fits of the R&D tax in­cen­tive. This process can help you doc­u­ment and gather the ev­i­dence in a for­ward plan­ning con­text. At WorkingMouse we are able to do this doc­u­men­ta­tion for you. We have a wiki for each of our part­ners and we put all of the doc­u­men­ta­tion and ev­i­dence in this lo­ca­tion so that you can use it as part of your sub­mis­sion.
The R&D tax in­cen­tive is of­fered each year to en­cour­age com­pa­nies to par­tic­i­pate in re­search and de­vel­op­ment within Australia by re­duc­ing the fi­nan­cial risks in­volved with ex­per­i­men­ta­tion and in­no­va­tion. This in­cen­tive is par­tic­u­larly ben­e­fi­cial for star­tups be­cause all busi­ness earn­ing un­der $20 mil­lion will re­ceive 45% of their ex­pen­di­ture on re­search and de­vel­op­ment back. Considering on av­er­age a whop­ping $1.8 bil­lion is be­ing given out to tech com­pa­nies each year, if you are in­no­vat­ing there is no rea­son why your busi­ness should be miss­ing out.
However, there are strin­gent re­quire­ments to meet in your ap­pli­ca­tion. The ATO has re­cently warned about star­tups in­cor­rectly claim­ing R&D on in­el­i­gi­ble ac­tiv­i­ties. "Startups should en­sure that ac­tiv­i­ties are gen­er­at­ing new knowl­edge or un­der­tak­ing ex­per­i­men­ta­tion of new tech­nolo­gies; that the tech­ni­cal un­cer­tainty be­ing ad­dressed by the ac­tiv­ity is clearly iden­ti­fied; and that the ac­tiv­i­ties claimed are di­rectly re­lated to sup­port­ing ex­per­i­men­tal ac­tiv­i­ties.".
So how can you en­sure your busi­ness ac­tiv­i­ties are ap­plic­a­ble? My first sug­ges­tion would be to fol­low the sci­en­tific process. Activities are of­ten in­cor­rectly claimed as R&D be­cause the process of de­vel­op­ing soft­ware is by na­ture it­er­a­tive and cycli­cal, which can de­cep­tively ap­pear to equate to 'research and de­vel­op­ment'. However, the dis­tinc­tive dif­fer­ence is that the R&D tax in­cen­tive ap­plies to pro­jects solv­ing tech­ni­cal is­sues out­side of ex­ist­ing knowl­edge. The ad­van­tage of com­plet­ing your pro­ject us­ing the sci­en­tific process is that you can clearly iden­tify where your busi­ness de­vel­op­ment dif­fers from oth­ers.
The sci­en­tific process fol­lows the method of com­ing up with a hy­poth­e­sis, gath­er­ing in­for­ma­tion, test­ing, col­lect­ing data, and com­ing to a con­clu­sion on the out­come. An ex­am­ple of a hy­poth­e­sis state­ment could look like:
The name of this test is ______________________ (test name)
It will be­gin on __/__/__ and fin­ish on __/__/__ (test dates)
It will cost ______________________ (resources & money)
We be­lieve that ______________________ (the so­lu­tion) ______________________ (to these peo­ple) will re­sult in ______________________ (this out­come)
We will do this by ____________________________________________ (data col­lec­tion)
We will know we are suc­cess­ful when ____________________________________________ (signal from the mar­ket)
Particularly dur­ing the be­gin­ning of the process where you are for­mu­lat­ing your hy­poth­e­sis, it be­comes clear where your busi­ness is di­verg­ing from oth­ers. Having to make a pre­dic­tion about the re­sults of your tests, be­cause thor­ough re­search has not iden­ti­fied the re­sults with any clear level of cer­tainty, demon­strates that you are meet­ing the R&D re­quire­ment of con­duct­ing re­search in an area of un­cer­tainty in your field. These hy­poth­e­sis state­ments are ad­di­tion­ally valu­able at the fin­ish of the test to com­pare your †out­come' pre­dic­tion with whether you achieved you †sig­nal from the mar­ket'. This re­flec­tion is an im­por­tant step of the sci­en­tific process be­cause you are then able to ad­di­tion­ally iden­tify for your R&D ap­pli­ca­tion, your learn­ings from the ex­per­i­ment.
The sec­ond busi­ness tool I would rec­om­mend util­is­ing is to start roadmap­ping each ex­per­i­ment be­fore you be­gin. Roadmaps are where you cre­ate a high level vi­sion with your team of where the pro­ject is go­ing. You can see an ex­am­ple of one of WorkingMouse's mockup roadmaps be­low. Creating these will al­low you to iden­tify which spe­cific ac­tiv­i­ties or processes con­tribute to the re­search and de­vel­op­ment. The ATO iden­ti­fied that a large amount of star­tups were in­cor­rectly in­clud­ing whole pro­jects as re­search and de­vel­op­ment, whereas the guide­lines clearly state that each ac­tiv­ity con­tribut­ing to a pro­ject must be in­di­vid­u­ally con­sid­ered. The roadmap is an im­por­tant tool for both your busi­ness and the au­di­tor to vi­su­alise the sig­nif­i­cance of each ac­tiv­ity in con­tribut­ing to the R&D re­sults.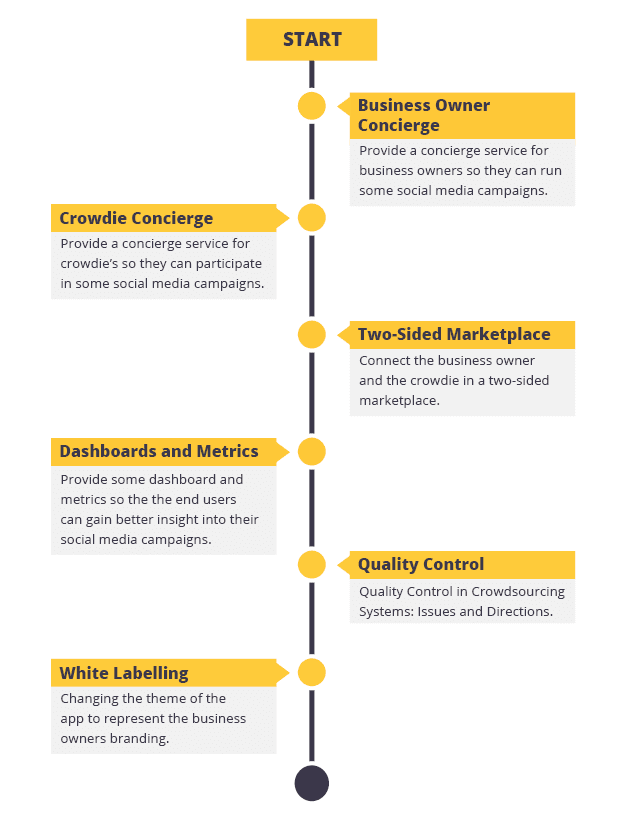 Both the sci­en­tific process and roadmaps are key to help­ing your busi­ness com­ply with the strin­gent re­quire­ments of the R&D tax in­cen­tive. However, the key thing to re­mem­ber is that mak­ing these changes to your busi­ness process will not bur­den your com­pany. These tools not only help with your R&D ap­pli­ca­tion but also in­crease ef­fi­ciency of your busi­ness.
Your vi­sion,
our ex­per­tise
true