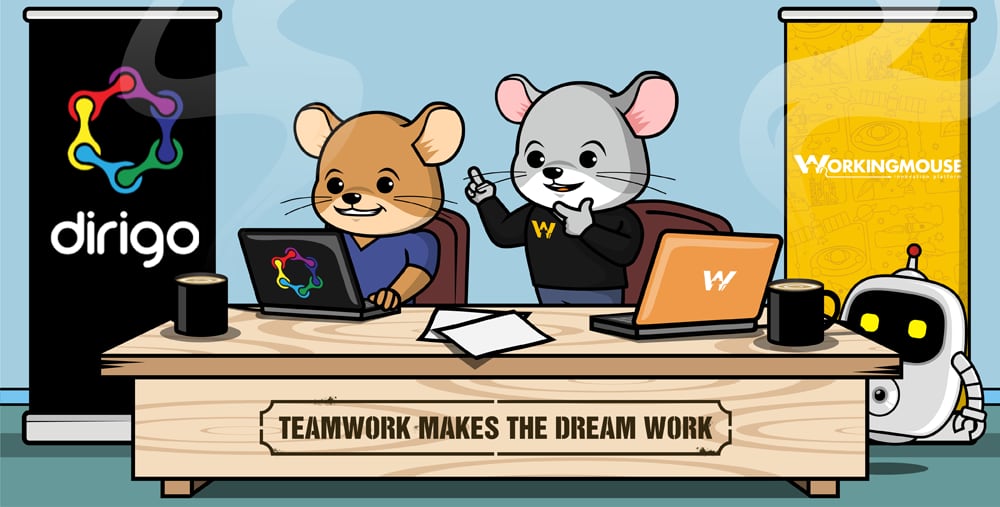 Partnership Success Story: Dirigo
INNOVATION
The over­ar­ch­ing vi­sion of Steve Keefe, is give his clients the con­fi­dence to make de­ci­sions by help­ing each in­di­vid­ual and busi­ness un­der­stand the fi­nan­cial out­comes; both pos­i­tive and neg­a­tive. Simultaneously he en­sures the clien­t's in­ter­ests are at the cen­tre of what he does. By tak­ing the time to un­der­stand the needs of the in­di­vid­ual and the busi­ness, Dirigo is set apart from be­ing viewed like a big bank.
The Mortgage Brokers in­dus­try is still rel­a­tively new. Today's fig­ures ac­cord­ing to IBIS World, set the Mortgage Brokers in­dus­try as rak­ing in $2Bn AUD with a 6.8% an­nual growth. Since around the 1990′s mort­gage bro­kers have be­come providers of com­pre­hen­sive, con­ve­nient and un­bi­ased ad­vice to clients. Yet peo­ple are still very un­in­formed and dis­con­nected. There is a sense of not be­ing in con­trol of per­sonal and busi­ness fi­nances, which in turn re­sults in peo­ple mak­ing many wrong or un­wise de­ci­sions. This is where Dirigo comes in, un­like a lot of stan­dard fi­nance bro­kers, which can take too long to get ap­provals and feed­back from banks, Steve Keefe finds so­lu­tions not prob­lems. Dirigo will be able find its clients the most suit­able lender out there with­out over promis­ing and un­der de­liv­ery.
The great­est ben­e­fits part­ner­ing with Steve are se­cur­ing fi­nance to do deals and gen­er­ate fi­nan­cial free­dom. No mat­ter how good a deal is, if you can't get fi­nance to do it " the op­por­tu­nity is lost.
Dirigo was de­vel­oped so that when in­di­vid­u­als or busi­nesses needed some­one to man­age their fi­nance, they had an al­ter­na­tive to a tra­di­tional bank or bro­ker. Steve Keefe has cre­ated a firm that not just saves money every month for the same ser­vic­ing and in­creased bor­row­ing for clients, but also de­creases the level of stress within clien­t's busi­nesses.
In late 2016 when Steve Keefe re­alised he wanted to get his new Finance Software ready by early 2017, the over­whelm­ing re­sponse was "It can't be done". Never the one to shy away from a chal­lenge, the team at WorkingMouse de­cided to part­ner up with Steve Keefe and take on his pro­ject that had been quoted as months of works at a min­i­mum. In a mere 3 weeks the team had scoped out the pro­ject, de­signed the soft­ware and checked the soft­ware be­fore de­liv­ery. By us­ing WorkingMouse's Codebots that can gen­er­ate up to 90% of the code, the team at WorkingMouse was able to tell Steve Keefe that the im­pos­si­ble could in fact be done.
WorkingMouse is very ex­cited to con­tinue see­ing Steve Keefe and Dirigo go from strength to strength. For more in­for­ma­tion about Dirigo's ser­vices head to their web­site or the busi­ness fi­nance hub. Alternatively you can check out Steve Keefe's LinkedIn or learn more about other in­no­va­tion part­ner­ships.