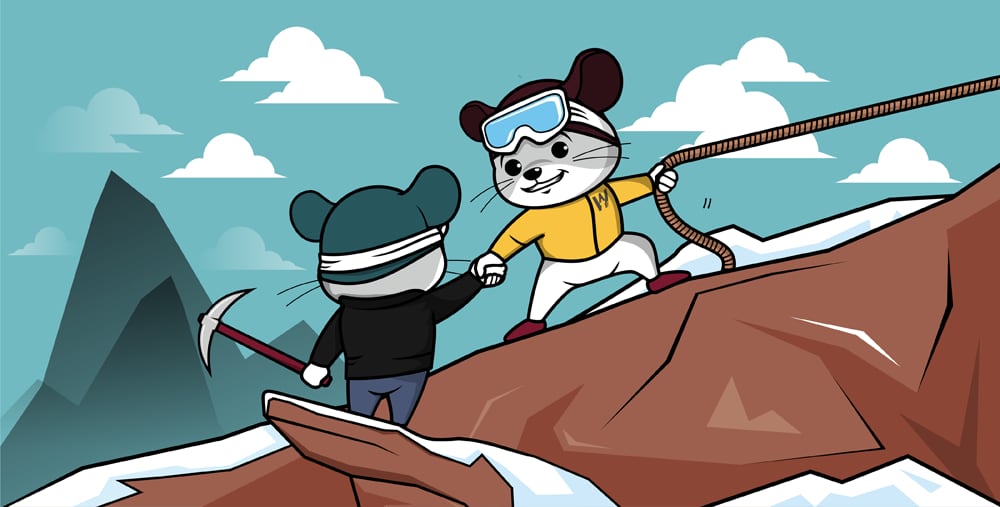 Our New Investors Are Ready to Help Us Create Innovative Change
INNOVATION
With the sup­port of these in­vestors WorkingMouse has huge as­pi­ra­tions for the con­tin­ued growth of the com­pany. Our aim is to per­sist in suc­cess­fully de­vel­op­ing and mi­grat­ing soft­ware for a num­ber of busi­nesses through fur­ther ad­vance­ment of both our soft­ware bots and in­no­va­tion plat­form.
However this is just one of the ex­cit­ing things hap­pen­ing here at the mo­ment! We have re­cently also part­nered with Advance Queensland and their KTP pro­gram. The pro­gram pro­vides fund­ing of up to $50,000 for el­i­gi­ble busi­nesses to place re­cent grad­u­ates in strate­gic in­no­va­tion pro­jects. The pur­pose of this is to cre­ate a trans­fer of knowl­edge be­tween uni­ver­si­ties and busi­nesses. Through this pro­gram we have gained our new team mem­ber Taun, who is now work­ing on the UX team de­sign­ing the ex­cit­ing new user-friendly nav­i­ga­tion for our in­no­va­tion plat­form.
This ex­pan­sion and in­vest­ment within our team and com­pany is pro­vid­ing us with new op­por­tu­ni­ties to push our ca­pa­bil­i­ties to new lim­its. As with any startup, WorkingMouse has worked its way through the ini­tial stages of growth. By cre­at­ing a busi­ness plan, com­pany struc­tures and build­ing our ini­tial MVP, WorkingMouse has been able to sat­isfy our grow­ing cus­tomer base.
One of these cus­tomers is Liz Alexander from Value Farm Habitat. This week she is at­tend­ing the Australian cot­ton con­fer­ence on the Gold Coast and it will be the first time she has show­cased her com­pa­ny's MVP be­yond the first group of stake­hold­ers.
"There are more than 1800 peo­ple at­tend­ing from across Australia. I'm very ex­cited about it! Our pro­ject brings to­gether ar­eas of en­vi­ron­ment, agri­cul­ture and tech­nol­ogy. WorkingMouse was able to use de­sign to make those ar­eas in­ter­est­ing, at­trac­tive and ac­ces­si­ble. They have been ex­tremely flex­i­ble and re­spon­sive which, with liv­ing and work­ing out of a re­gional area, has been re­ally help­ful!"
Working with awe­some cus­tomers like Liz we have reached the stage in our startup where we are tak­ing on board valu­able feed­back and mea­sur­ing our suc­cesses and fail­ures with KPIs. From here we are get­ting ready to build, for the mass mar­ket, our biggest and most ex­cit­ing pro­ject yet! Together with our in­vestors we look for­ward to bring­ing you more news in the fu­ture of our in­no­v­a­tive pro­jects.
If you are in­ter­ested in other part­ner­ship suc­cess sto­ries with WorkingMouse, read our ar­ti­cle on Dirigo.