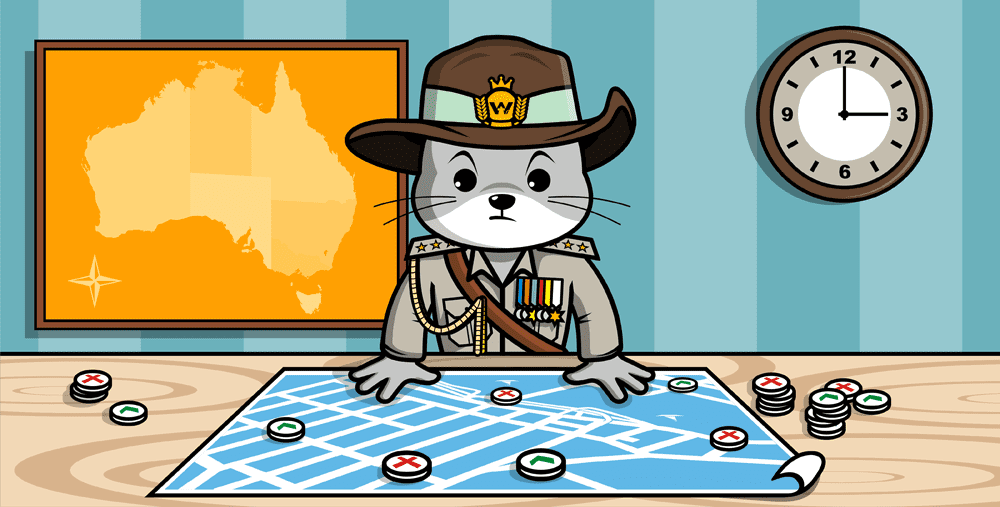 Learning to 'plan like a gen­er­al' with the dis­rup­tion group
INNOVATION
The Disruption Group held a two-day work­shop; 'Plan Like a General'. Strategic plan­ning for volatile, un­cer­tain com­plex and am­bigu­ous en­vi­ron­ments. I was lucky enough to at­tend. The course teaches a plan­ning frame­work that en­ables lead­ers to have com­mand of a prob­lem while never los­ing sight of their pri­mary and other ob­jec­tives.
The frame­work is ti­tled the Military Planning Process (MPP) and cov­ers many con­cepts. Three of my favourite were; 'Boyd's OODA Loop', 'Wargaming' and 'Cognitive Biases.'
The 'OODA Loop' stands for Observe, Orientate, Decide & Act. It was cre­ated by John Boyd af­ter ob­serv­ing the American Military's su­pe­rior vi­sion and de­ci­sion mak­ing over the North Korean Airforce. Today it is still a fun­da­men­tal el­e­ment of mil­i­tary plan­ning. In busi­ness, it is a sim­ple method­ol­ogy to use in out ma­noeu­vring your com­pe­ti­tion. It is a process of con­tin­ual de­vel­op­ment which al­lows you to stay ahead of your com­pe­ti­tion and avoid knee-jerk re­ac­tions to mar­ket change.
'Wargaming' is play­ing the dev­il's ad­vo­cate to your planned course of ac­tion in a struc­tured en­vi­ron­ment. It al­lows for you to test safely; its abil­ity to with­stand a com­pet­i­tive mar­ket but also gain buy-in from se­nior de­ci­sion mak­ers and the team who will be ex­e­cut­ing your plan. It is es­sen­tial that set roles are as­signed and the right method used. Practicing the wargame quickly showed how pas­sion­ate every­one be­comes in de­fence of their own ideas.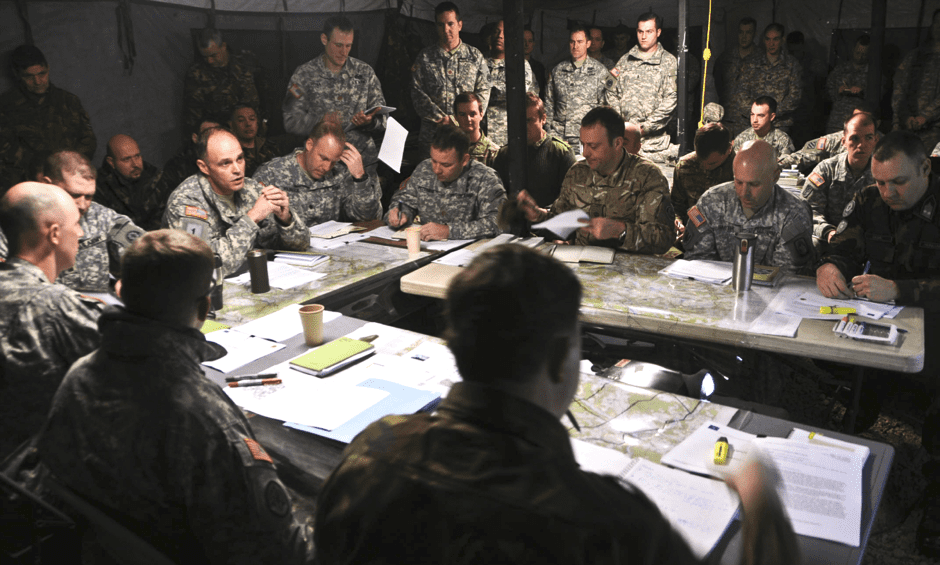 Cognitive bi­ases at­tribute to poor de­ci­sion mak­ing. These are ten­den­cies to think in cer­tain ways which lead us from ra­tio­nal judge­ment and hit sur­pris­ingly close to home. The four top ways to com­bat these are; Awareness, Collaboration, open in­quiry and brain­storm­ing as de­scribed by Dr Jim Taylor.
Aside from the above con­cepts, the fol­low­ing ideas taught in the work­shop chal­lenged my pre­con­cep­tions. The first of these was the Speed of Planning. Tim, the Facilitator, sug­gested 1-2 weeks for the en­tire plan­ning process which is con­trary to my idea of month long plan­ning processes.
The most dumb­found­ing men­tal­ity change to me was the amount of time spent fram­ing the prob­lem. The Military Planning Process sug­gests that 70% of the time should be spent ver­i­fy­ing you are solv­ing the right prob­lem. I thought the bet­ter the so­lu­tion, the bet­ter your out­come but Tim made a con­vinc­ing ar­gu­ment for in­vest­ing the time into prob­lem fram­ing.
The plan­ning frame­work taken out this is go­ing to be very use­ful in solv­ing fu­ture prob­lems. On top of this, I would thor­oughly rec­om­mend Timothy Keeffe as a fa­cil­i­ta­tor. The course venue was at the Australian Institute of Management which pro­vided ex­cep­tional ser­vices.
This in­no­v­a­tive plan­ning ap­proach is just one for a busi­ness to im­prove their or­gan­i­sa­tional in­no­va­tion.
Your vi­sion,
our ex­per­tise
true