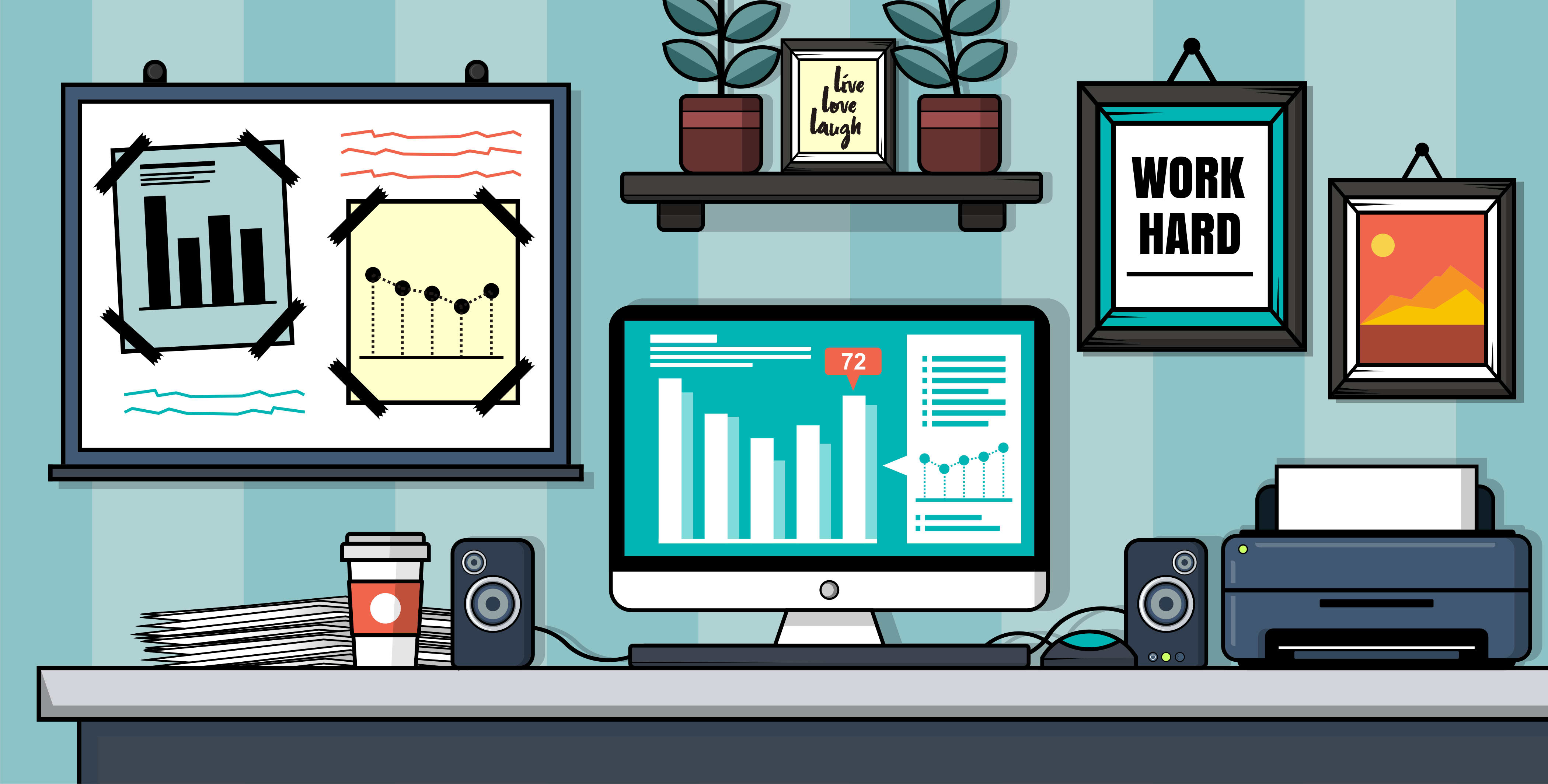 Intellectual Property Issues for Corporate Innovators
INNOVATION
IP is in­creas­ingly be­ing val­ued as an in­tan­gi­ble as­set on the bal­ance sheets of many or­gan­i­sa­tions. It can be im­por­tant in as­sist­ing in the cre­ation of a com­pet­i­tive ad­van­tage in the in­no­va­tion age.
IP rights arise at both com­mon law and statute and aims to pro­tect a broad range of the fruits of in­tel­lec­tual ef­forts. These rights fall into two (2) dis­tinct cat­e­gories, those that are reg­is­ter­able and those that are not:
Two (2) reg­is­tra­ble IP rights (in Australia) that may im­pact on soft­ware de­vel­op­ment pro­jects in­clude:
Three (3) non-reg­is­tra­ble IP rights (in Australia) that im­pact on soft­ware de­vel­op­ment in­clude:
Copyright;
Trade se­crets; and
Confidential in­for­ma­tion.
Identifying the IP rights in in­no­va­tion pro­jects
Trademarks
Registering a trade­mark un­der the Trade Marks Act 1995 (Cth) is a way of pro­tect­ing a brand to en­sure that it can be pro­moted with less like­li­hood of be­ing con­fused with other brands. A reg­is­tered trade­mark is a vi­tal com­po­nent of an ef­fec­tive mar­ket­ing strat­egy to en­sure that the brand is more ca­pa­ble of be­ing pro­tected. A trade­mark can be a let­ter, num­ber, word, phrase, sound, smell, shape, logo, pic­ture or as­pect of pack­ag­ing or any com­bi­na­tion of these.
Too of­ten in­no­va­tors launch new prod­ucts with­out con­duct­ing any searches of the trade­marks reg­is­ter only to re­ceive a cease and de­sist let­ter from the reg­is­trant of an 'allegedly sim­i­lar' trade­mark. Subsequently, the choice is to re­brand and apol­o­gise pro­fusely or de­fend­ing trade­mark in­fringe­ment pro­ceed­ings, ei­ther way, pre­ven­tion would have been prefer­able.
Patents
A patent, reg­is­tered un­der the Patents Act 1990 (Cth), grants ex­clu­sive rights, to the holder, in pos­ses­sion or con­trol over a new in­ven­tion in re­turn for its pub­lic dis­clo­sure. This pro­vides pro­tec­tion over the patent own­er's in­tel­lec­tual prop­erty while:
the in­ven­tion is fur­ther re­searched and de­vel­oped; or
the patent owner com­mer­cialises and ob­tains the eco­nomic ben­e­fit from the in­ven­tion.
During the patent pe­riod, the owner is en­ti­tled to de­fend the in­ven­tion against in­fringe­ment.
The Patents Act 1990 (Cth) recog­nises two types of patents, stan­dard patents granted un­der sec­tion 61 Patents Act 1990 (Cth) and in­no­va­tion patents granted un­der s 62 Patents Act 1990 (Cth).
Software patents are pos­si­ble how­ever they are rare in Australia. That said be­fore launch­ing a new prod­uct based on a new tech­nol­ogy, it may pay to ask the ques­tion of a Patent Attorney whether what's been cre­ated is patentable sub­ject mat­ter.
Copyright
Copyright is a suite of rights, re­ferred to in the Copyright Act 1968 (Cth), which is in­tended to pro­tect the ex­pres­sion of an idea such as lit­er­ary works, films, mu­sic, pieces of arts and com­puter soft­ware. Where copy­right sub­sists it pre­vents other par­ties from re­pro­duc­ing that work. Copyright au­to­mat­i­cally pro­tects the re­sults of the own­er's skill and ef­fort in pro­duc­ing and record­ing the work in a ma­te­r­ial form.
Copyright pro­vides the owner with cer­tain rights in­clud­ing the right to pub­lish, pre­sent or per­forms the works, adapt them or grant a right to use them to some other per­son. The classes of copy­right which usu­ally ap­ply to IT pro­jects in­clude:
Literary works
Section 10 of the Copyright Act 1968 (Cth) pro­vides that the term 'literary work' in­cludes ta­bles, com­pi­la­tions, fig­ures and sym­bols ex­pressed in words, as well as com­puter pro­grams whether or not they are com­piled. Literary works can be as lit­tle as para­graphs of text writ­ten for a web­site to en­tire books.
Computer code
Section 10 of the Copyright Act 1968 (Cth) de­fines a "computer pro­gram" as a set of state­ments or in­struc­tions to be used di­rectly or in­di­rectly in a com­puter in or­der to bring about a cer­tain re­sult. As in­di­cated above, Computer code is a lit­er­ary work. Recent case law has placed par­tic­u­lar em­pha­sis on the terms 'set of state­ments' and 'to bring about a cer­tain re­sult' when in­ter­pret­ing this de­f­i­n­i­tion. That is, if code does not con­sist of a set of state­ments which re­late to each other, (Data Access v Powerflex Services [1999] HCA 49 [53]) or that set of state­ments does not bring about a cer­tain re­sult then what is writ­ten may not con­sti­tute com­puter code within the mean­ing of the Copyright Act 1968 (Cth).
Artistic works
Section 10 of the Copyright Act 1968 (Cth) de­fines 'artistic work,' re­gard­less of its artis­tic qual­ity, as any of the fol­low­ing:
Painting, sculp­tures, draw­ings, en­grav­ing or pho­tographs;
Building or model of a build­ing; and
Any work of artis­tic crafts­man­ship not pre­vi­ously men­tioned;
but does not in­clude a cir­cuit lay­out.
Chain of cus­tody to IP
Because there are usu­ally many in­di­vid­u­als in­volved in in­no­va­tion pro­jects it's usual to have to 'trace the chain of cus­tody' (as we re­fer to it) to es­tab­lish that the re­spec­tive IP right vests where they should. One of the most over­looked as­pects in this re­gard is fail­ure to recog­nise the con­trac­tors that are en­gaged to pro­duce artis­tic works and com­puter code own the IP un­less it is ex­pressly as­signed in writ­ing.
Trade se­crets
In sim­ple terms, a trade se­cret is any se­cret com­mer­cial in­for­ma­tion that pro­vides one busi­ness with an ad­van­tage over an­other. For ex­am­ple, trade se­crets have been used by Coca-Cola for decades to en­sure that its for­mula re­mains se­cret.
Despite the lack of a set­tled, le­gal de­f­i­n­i­tion of a "trade se­cret", their value is recog­nised both at law, and in eq­uity. At law, re­straints of trade can be le­git­i­mately used in or­der to pre­vent the dis­clo­sure of trade se­crets, or to pre­vent the use of trade se­crets by em­ploy­ees in any sub­se­quent busi­ness or em­ploy­ment. Trade se­crets are pro­tected in eq­uity by way of an ac­tion for breach of con­fi­dence even in the ab­sence of con­trac­tual agree­ments re­strain­ing their use. Whilst its un­usual, trade se­crets can arise in soft­ware de­vel­op­ment pro­jects.
Confidential Information
When a party usu­ally re­ferred to as the (Discloser) com­mu­ni­cates the in­for­ma­tion to an­other gen­er­ally re­ferred to as the (Recipient) it is con­sid­ered con­fi­den­tial if that in­for­ma­tion:
has the nec­es­sary qual­ity of con­fi­dence; and
has been com­mu­ni­cated in cir­cum­stances im­port­ing an oblig­a­tion of con­fi­dence.
For in­for­ma­tion to be con­fi­den­tial, it must not be pub­lic prop­erty, in the pub­lic do­main, or com­mon knowl­edge. Ultimately, there are no for­mal stan­dards in which in­for­ma­tion must ad­here to in or­der to be con­fi­den­tial. Different types of in­for­ma­tion may be sub­ject to dif­fer­ent re­quire­ments. In re­gard to in­for­ma­tion dis­closed in per­son, whether a court will pro­tect per­sonal con­fi­dences de­pends on:
the na­ture of the com­mu­ni­ca­tion;
the re­la­tion­ship be­tween the dis­closer and the re­cip­i­ent; and
pre­vail­ing no­tions of pub­lic pol­icy.
Perhaps the biggest myth that needs to be de­bunked in this area is that "Confidentiality agree­ments aren't worth the pa­per they are writ­ten on".This is just not true, pro­vided of course that their terms are care­fully and pro­fes­sion­ally drafted.
Take away's
Identifying, reg­is­ter­ing, mon­i­tor­ing and en­forc­ing your or­gan­i­sa­tion's in­tel­lec­tual prop­erty rights is an es­sen­tial part of any busi­ness strat­egy. Intellectual prop­erty rights should not be ig­nored.Whether it is a re­sult of re­search and de­vel­op­ment, your mar­ket­ing ef­forts or the fruits of your in­tel­lec­tual en­deav­ours, ex­ec­u­tives and en­tre­pre­neurs must turn their mind to en­sur­ing the ap­pro­pri­ate pro­tec­tions are in place and act swiftly when in­fringe­ments are dis­cov­ered.
Further in­for­ma­tion
If you need as­sis­tance iden­ti­fy­ing, man­ag­ing or pro­tect­ing your in­tel­lec­tual prop­erty rights please tele­phone me for an oblig­a­tion free and con­fi­den­tial dis­cus­sion.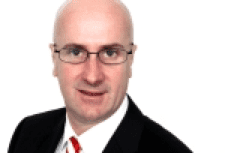 Malcolm Burrows B.Bus.,MBA.,LL.B.,LL.M.,MQLS.
Legal Practice Director
Dundas Lawyers
Telephone: (07) 3221 0013 | Mobile: 0419 726 535
e: mbur­rows@dun­daslawyers.com.au
Disclaimer
This ar­ti­cle is not le­gal ad­vice. It is gen­eral com­ment only. You are in­structed not to rely on the com­men­tary un­less you have con­sulted one of our Lawyers to as­cer­tain how the law ap­plies to your par­tic­u­lar cir­cum­stances.