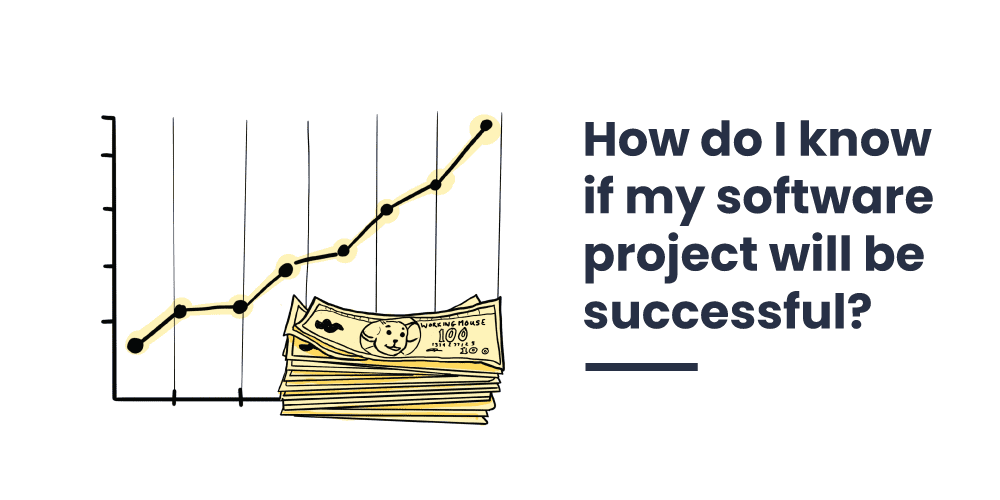 How do I know if my soft­ware pro­ject will be suc­cess­ful?
INNOVATION
This is a ques­tion we get asked quite fre­quently. It's a very dif­fi­cult one to an­swer when it comes to soft­ware in­no­va­tion, there is no sin­gle an­swer and the path to suc­cess is dif­fer­ent for every­one. However, the key to find­ing your path­way lies in min­imis­ing the risk of fail­ure so you set out in the right di­rec­tion.
Firstly, why do we get asked this ques­tion? It's be­cause peo­ple of­ten fear soft­ware de­vel­op­ment pro­jects due to the in­vest­ment re­quired. This usu­ally causes them to con­stantly ques­tion the trust that they're putting into their soft­ware de­vel­op­ers and sec­ondly, it causes pro­ject paral­y­sis which dam­ages mo­men­tum. So, how do we re­move that fear around the suc­cess of a soft­ware de­vel­op­ment pro­ject? Unfortunately, there's no right or wrong an­swer. It can how­ever be ad­dressed in a mul­ti­tude of dif­fer­ent ways. In this ar­ti­cle we will share some of our processes that work well when de-risk­ing a pro­ject.
The Two Key Risks
There are two key things you need to be aware of when deal­ing with the risk of soft­ware de­vel­op­ment. Firstly, there is the de­liv­ery of the func­tional re­quire­ments. This is of­ten where the prod­uct own­ers fo­cus on as­sess­ing who is to de­velop their so­lu­tion. In re­al­ity though, this comes down to tech­ni­cal com­pe­tency and ex­pec­ta­tion man­age­ment of your de­vel­op­ers. If your de­vel­op­ers can demon­strate this, your fo­cus should be on the sec­ond risk, what we call the peo­ple soft­ware fit.
The peo­ple soft­ware fit is the key dri­ver of any soft­ware pro­jects suc­cess. Will users ac­tu­ally use the soft­ware that you're build­ing? There's one key thing to keep in mind here, as­sump­tions. Assumptions are un­val­i­dated in­for­ma­tion that is based on what we think a per­son or a user is go­ing to do or want from the soft­ware. They must be dis­cov­ered and ei­ther val­i­dated or re­moved.
To val­i­date and re­move as­sump­tions we have a Discovery Kit within our Way of Working. It is a se­ries of about 30 dif­fer­ent ex­er­cises that can be used at any point. For ex­am­ple, dur­ing scop­ing we're cre­at­ing the re­quire­ments back­log and click­able pro­to­types that we can take to the end-users of the soft­ware. We iden­tify as­sump­tions to test be­fore we ac­tu­ally build. We test and from those tests, we learn. We want to en­sure that all as­sump­tions are val­i­dated be­fore we go into de­vel­op­ment so we are sure what gets built adds value to the so­lu­tion.
This means we're build­ing user de­signed so­lu­tions, not just a shop­ping list of re­quire­ments. It de-risks the pro­ject to en­sure that what is built will be used. This en­sures we're go­ing to get that peo­ple-soft­ware fit as close as pos­si­ble (keeping in mind that it will never be per­fect). We want to make sure that we're not build­ing un­nec­es­sary fea­tures. So, the fo­cus is on the value of the fea­tures, not just the sheer vol­ume of them.
So, what we'll do to­day is share with you three ex­er­cises from the Discovery Kit, the busi­ness model can­vas, the per­sona builder, and user in­ter­views. These three are prob­a­bly the most im­por­tant to val­i­date your as­sump­tions if you're con­sid­er­ing a soft­ware de­vel­op­ment pro­ject. You can bring these re­sults to any soft­ware de­vel­oper and it will pro­vide use­ful con­text when build­ing the pro­ject.
The Business Model Canvas
The first ex­er­cise is The Business Model Canvas. Now, if you're run­ning your own busi­ness al­ready, you're prob­a­bly aware of this. However, if you're cre­at­ing a new prod­uct or ser­vice that is re­lated to a soft­ware prod­uct, this might be some­thing that you sit down and re­view.
We rec­om­mend that be­fore you do the rest of the ex­er­cises, at­tempt the busi­ness model can­vas first. This forms your list of as­sump­tions for each area. It's like your orig­i­nal hy­poth­e­sis. The other two ac­tiv­i­ties are go­ing to help val­i­date the as­sump­tions iden­ti­fied here.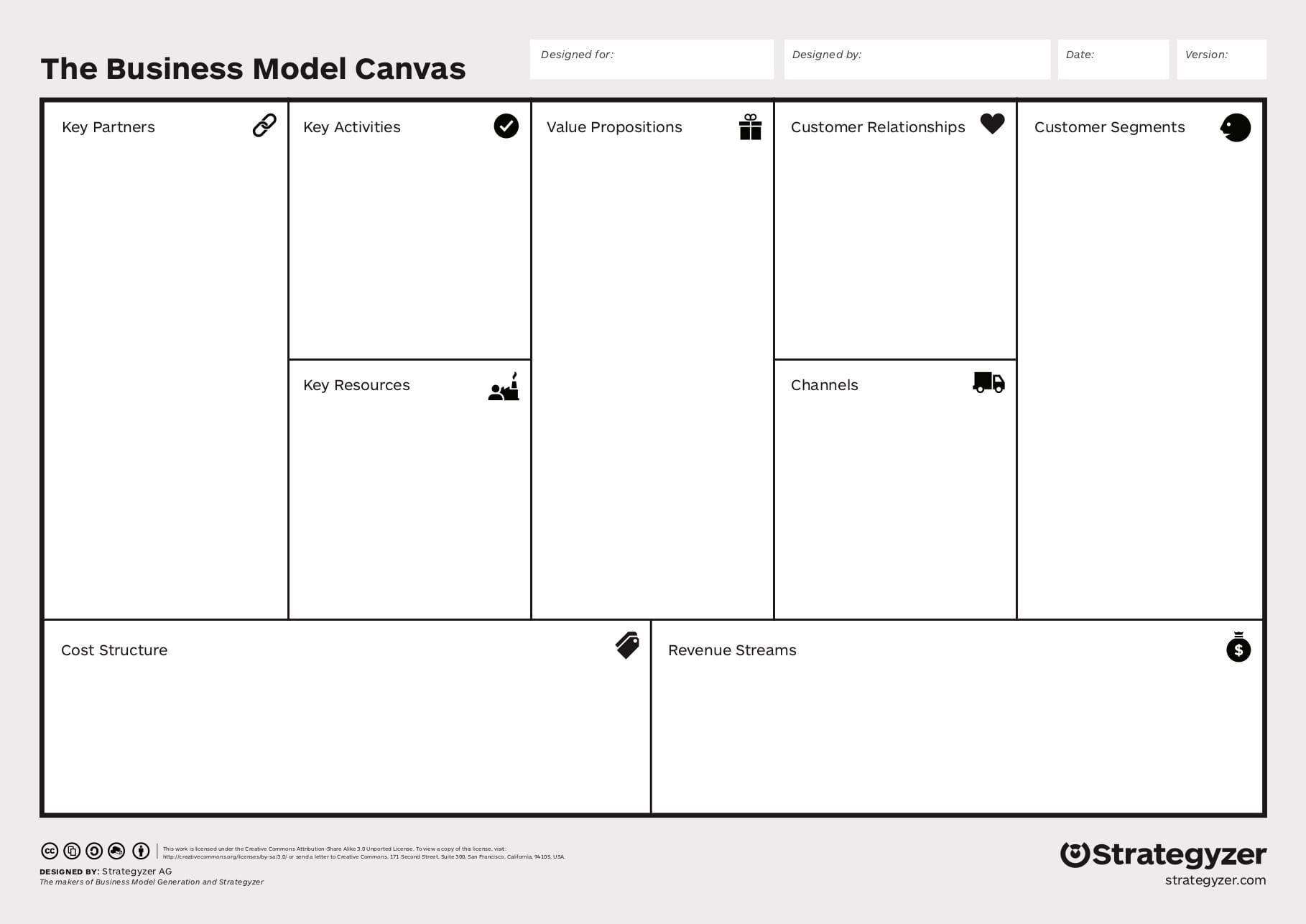 User Personas
The next ex­er­cise is map­ping out per­sonas. Personas are the var­i­ous groups of peo­ple that are go­ing to use the soft­ware. During soft­ware de­vel­op­ment, we re­fer to them as our user groups. Different groups will have dif­fer­ent goals, ob­jec­tives and mo­ti­va­tions. If you only fo­cus on one group, other groups may not be sat­is­fied. So, write down who they are, what their be­hav­iours are, their goals, their be­liefs and their val­ues. In do­ing so, you can use that to in­form both the busi­ness can­vas and which users you're go­ing to in­ter­view.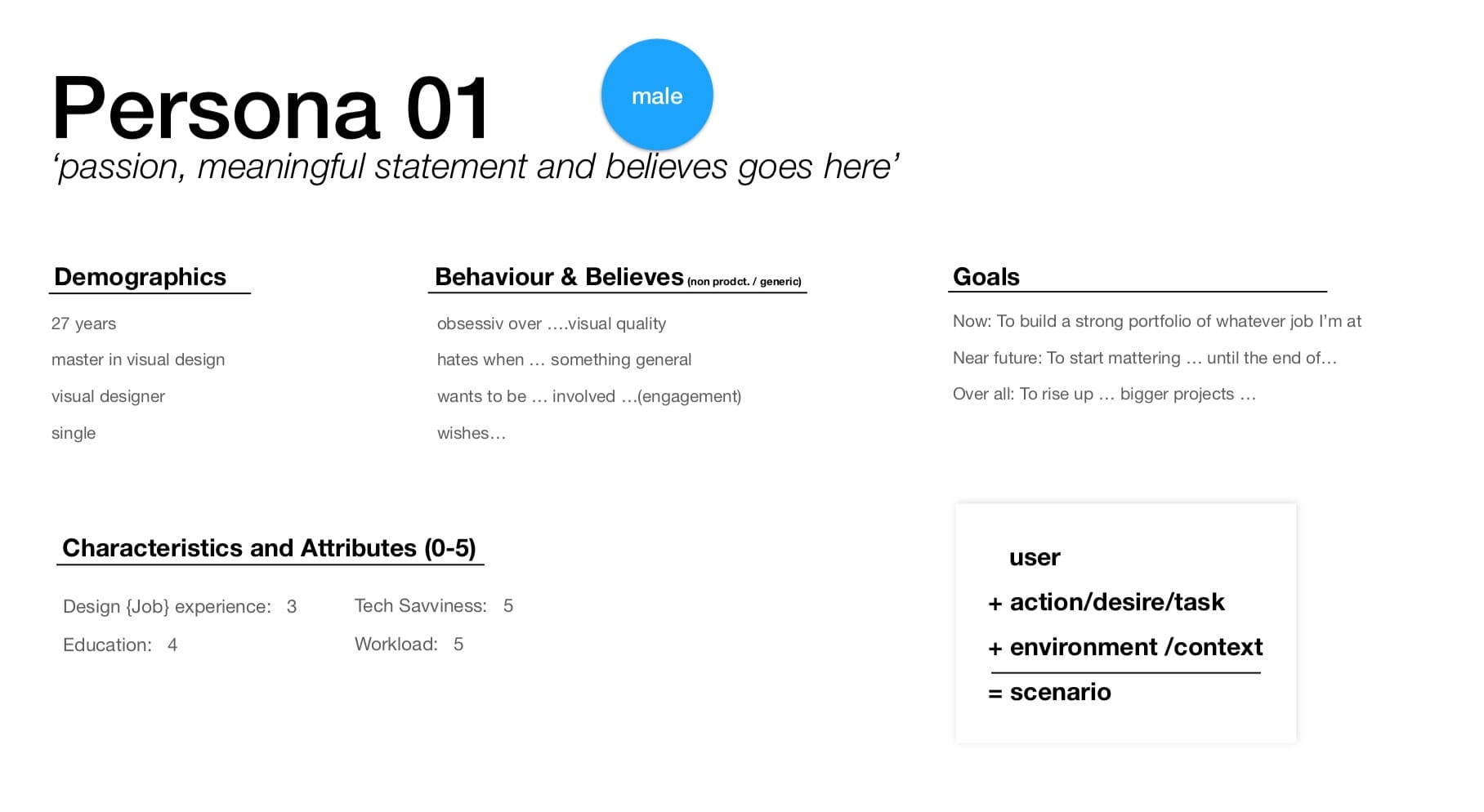 Discovery Interviews
The last ex­er­cise is dis­cov­ery in­ter­views. This is where we rec­om­mend in­ter­view­ing as many peo­ple as pos­si­ble from each of your per­sonas. That could be your staff, your top hun­dred cus­tomers or strangers on the street. The more in­ter­views you do, the more pat­terns you will un­cover, and the more learn­ings you val­i­date. Tim Kastelle from the UQ Business School rec­om­mends that you do some­where be­tween 50 to 100 of these in­ter­views be­fore you even em­bark on a pro­ject. From our ex­pe­ri­ence, these are gold.
It's rec­om­mended to try a com­bi­na­tion of qual­i­ta­tive and quan­ti­ta­tive in­ter­views. The more you know your cus­tomer, the more you know the user and the bet­ter peo­ple-soft­ware fit you're go­ing to have.
We adopt an ag­ile ap­proach to build­ing soft­ware. We scope for a pe­riod of time, build and scope again. That cre­ates a build, mea­sure learn feed­back cy­cle for the min­i­mum vi­able prod­uct.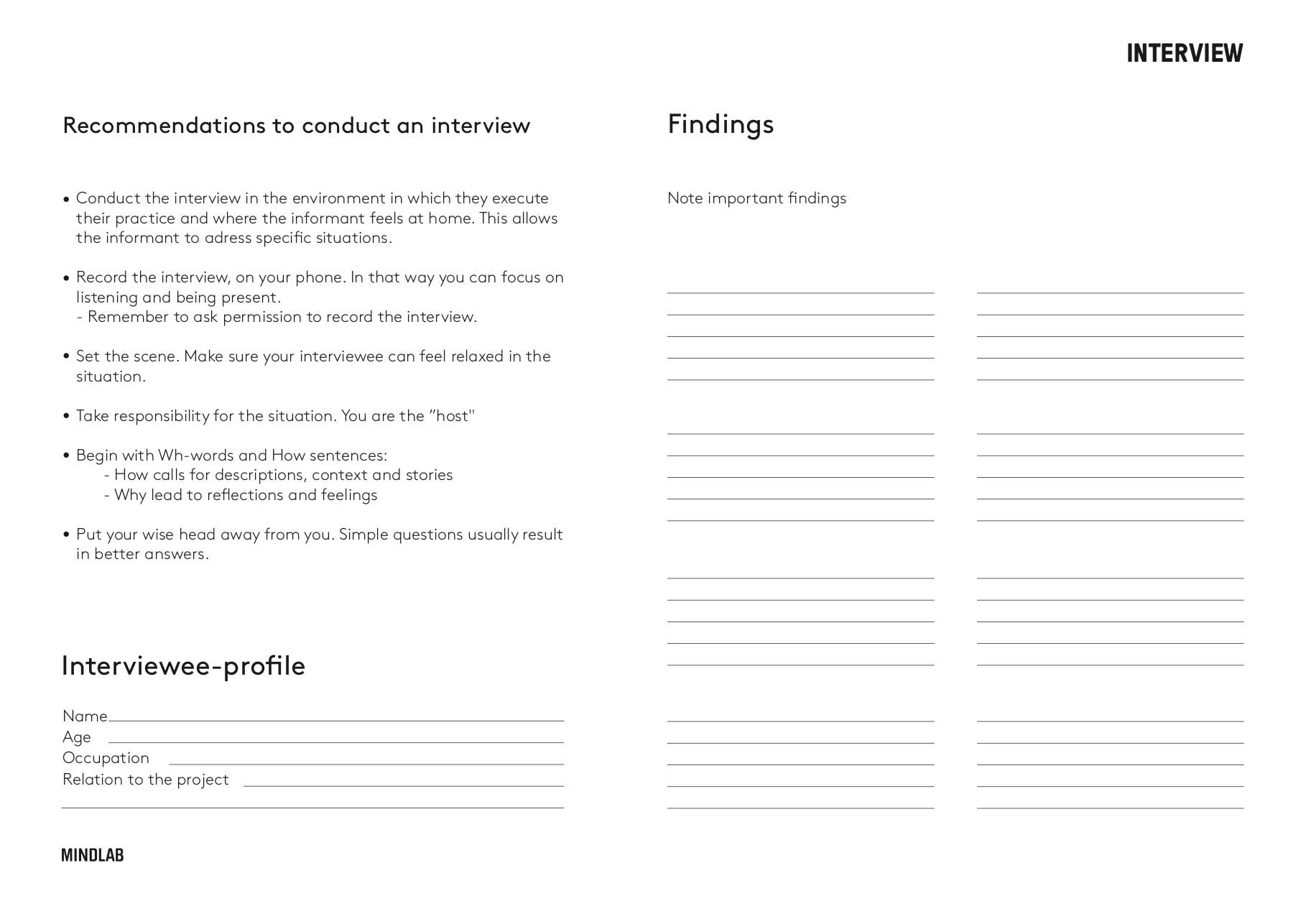 Conclusion & Resources
There are also some other great re­sources to help. If you're in Queensland, be sure to look into Innovate Queensland. They pro­vide a free one-hour con­sul­ta­tion paid for by the Queensland Government with an in­no­va­tion ad­vi­sor. A fan­tas­tic pro­gram that gives that early stage val­i­da­tion and lays out other help­ful re­sources.
In terms of work­shops, you can at­tend one of the free Ideas to Outcomes work­shops. Or if you're a fe­male founder, there's a fe­male founders im­pact pro­gram avail­able.
So, how do you know your pro­ject is go­ing to suc­ceed? It's all about de-risk­ing your path to suc­cess. If you're mak­ing sure that the user is the ab­solute fo­cus of scope or de­vel­op­ment, you're headed in the right di­rec­tion. Our sec­ond point, as I said be­fore, is to val­i­date those as­sump­tions. Thirdly, make sure that you're feed­ing your learn­ings back into the soft­ware. You don't want to build too far into the fu­ture. We hope this has been valu­able and wish you the best as you start build­ing your in­no­v­a­tive soft­ware.
Your vi­sion,
our ex­per­tise
true