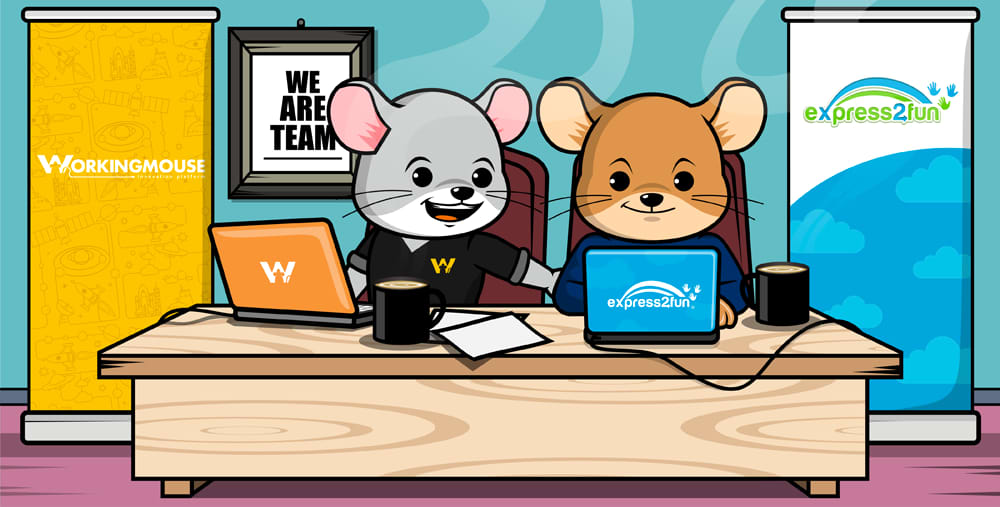 Innovation Partnership: Wantu teams up with WorkingMouse
INNOVATION
The con­cept for this pro­ject be­gan over 20 years ago, when Anne-Marie be­came a mother. Raising two boys she com­piled a huge list of ac­tiv­i­ties that fit into the busy lifestyle of be­ing a par­ent. Now her chil­dren have grown up, a com­bi­na­tion of pas­sion for her ideas, a ded­i­ca­tion to learn­ing, as well as her abil­ity to take ad­van­tage of some awe­some op­por­tu­ni­ties, Anne-Marie is able to bring her con­cept to fruition in the form of an easy to use ap­pli­ca­tion.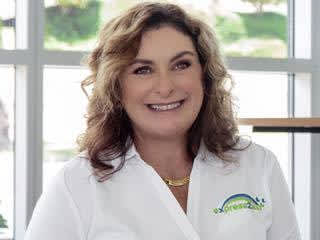 If you want to find out more about build­ing an in­no­v­a­tive part­ner­ship with WorkingMouse, down­load a copy of Bots That Code!
Wantu be­gan life as Express2fun. During mar­ket re­search Anne-Marie quickly dis­cov­ered that though a range of chil­dren ac­tiv­i­ties can be searched for on Google, find­ing one that is not only right for your child but also fits in a spe­cific time­frame can be a time-con­sum­ing and dif­fi­cult process. She knew that the mar­ket of­fered 'no good cen­tral repos­i­tory of ac­tiv­i­ties that can be cus­tomized'.
That's where the Wantu ap­pli­ca­tion comes in to play. The ap­pli­ca­tion works by uti­liz­ing tech­nol­ogy- some­thing of­ten con­sid­ered a bar­rier be­tween chil­dren and adults in the dig­i­tal age- to cre­ate a cus­tomis­able way of en­gag­ing with chil­dren, all while keep­ing them in­ter­ested. Though 'you may not be able to spare 3 hours each day for a trip, a pic­nic or a movie, a fo­cused 15-30 minute ac­tiv­ity can still go a long way for a child AND for you'.
The Wantu app lets you pick from hun­dreds of ac­tiv­i­ties and takesyou through them step by step, us­ing items al­ready in the home. You se­lect a short­list that you "the adult" are happy to par­tic­i­pate in, then the child or chil­dren choose from a bunch of bal­loons to find out what their "surprise" ac­tiv­ity is go­ing to be. What's even bet­ter is that every item has a back­ground on the rel­e­vant learn­ing and so­cial ben­e­fits of the ac­tiv­ity.
However, the process to reach the de­vel­op­ment stage re­quired a lot of pas­sion and ded­i­ca­tion. Anne-Marie was given the in­spi­ra­tion to bring her con­cept to re­al­ity by an ar­ti­cle in the news­pa­per of­fer­ing the op­por­tu­nity to pitch a busi­ness idea to win 6 months mem­ber­ship to an in­no­va­tion hub called Firestation 101. Knowing noth­ing about soft­ware de­vel­op­ment, Anne-Marie took ad­van­tage of on­line tools to teach her­self the ba­sics and build a pro­to­type in just 2 weeks to pre­sent at the pitch. The im­pres­sive­ness of such a feat com­bined with the in­ven­tive­ness be­hind her idea won her the op­por­tu­nity to work at the in­no­va­tion hub.
Anne-Marie's next step was to take a soft­ware de­vel­op­ment course. During this time she saw just how com­plex the process is be­hind a user click­ing a but­ton and mak­ing a new page ap­pear. From this she re­alised though her pro­to­types were im­pres­sive, she 'could­n't be blasé about qual­ity and what was need­ed' to cre­ate the best MVP for Wantu. Her only con­cern was that fi­nan­cially at this stage it would­n't be pos­si­ble. Turning to off­shore soft­ware de­vel­op­ment was quickly con­sid­ered and dis­re­garded, as Anne-Marie was wary her in­ex­pe­ri­ence in the tech­ni­cal side of the soft­ware in­dus­try might be taken ad­van­tage of.
'The op­por­tu­nity (to de­velop) Wantu as a vi­able busi­ness is just now avail­able be­cause of the tech­nol­ogy and be­cause of WorkingMouse', says Anne-Marie.
After con­tact­ing WorkingMouse she was able to cre­ate a so­lu­tion to build her MVP. She names re­ceiv­ing the pro­posal from the team and see­ing tech­ni­cally how her ap­pli­ca­tion would work as the most ex­cit­ing part of the de­vel­op­ment process. 'I was show­ing every­body', she says. Anne-Marie la­bels com­mu­ni­ca­tion as a key ad­van­tage of team­ing up with WorkingMouse. 'Com­mu­ni­ca­tion has al­ways been clear about what is pos­si­ble and what is fea­si­ble'.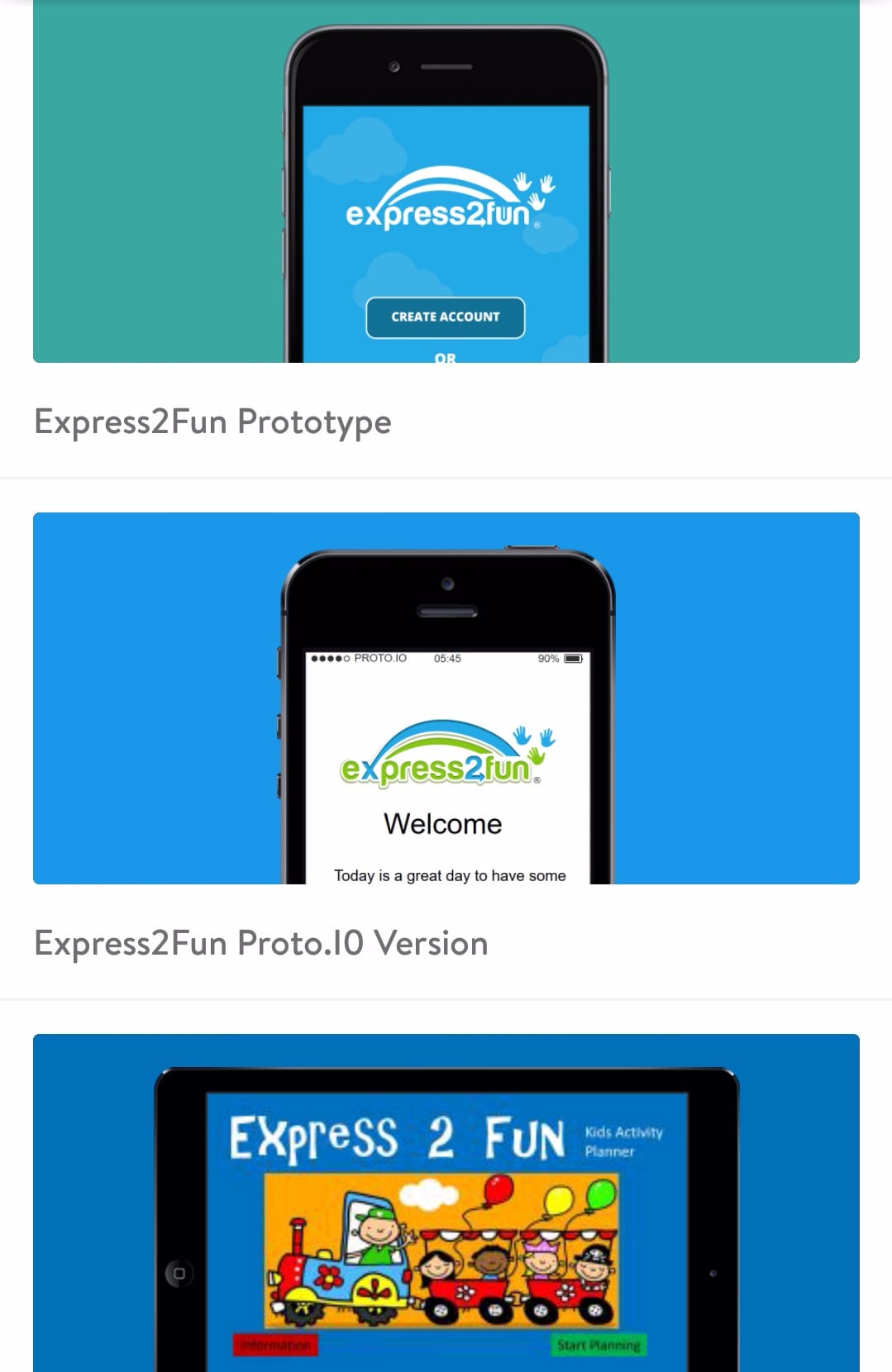 Through the use of WorkingMouse code­bots, the ini­tial re­lease of the MVP has quickly ar­rived and Anne-Marie has high hopes for the fu­ture de­vel­op­ment of Wantu. This in­cludes a later ver­sion of the ap­pli­ca­tion with spe­cific em­pha­sis on ac­tiv­i­ties for kids with learn­ing dis­abil­i­ties. She also plans to ex­pand to an in­ter­na­tional mar­ket with cul­tur­ally spe­cific ac­tiv­i­ties avail­able.
Both Anne-Marie and the team at WorkingMouse are pas­sion­ate about the ben­e­fits Wantu can bring to the com­mu­nity as well as the po­ten­tial for fu­ture growth of the ap­pli­ca­tion. To find out more about Anne-Marie's busi­ness and how to down­load the free beta ver­sion for your de­vice, you can visit the web­site at kidswantu.com.