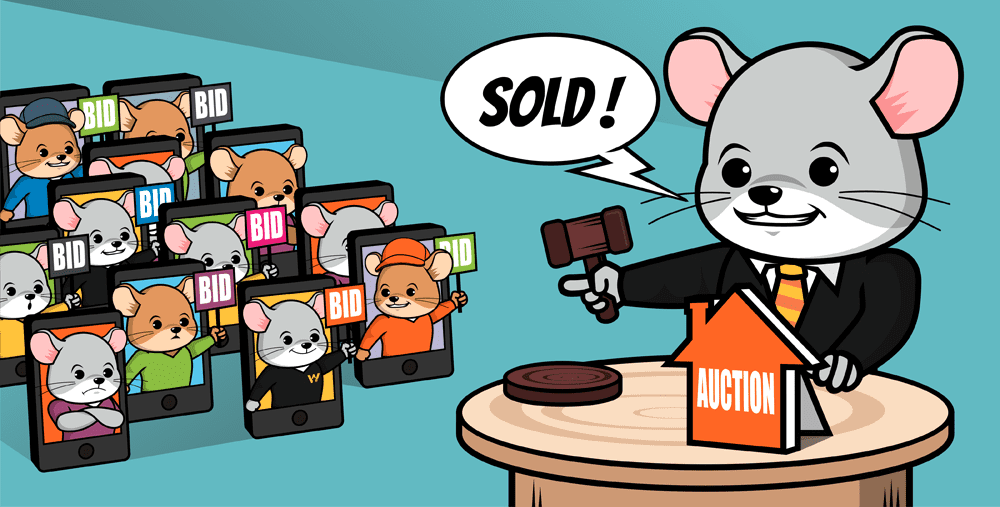 How did the Real Estate in­dus­try take ad­van­tage of in­no­v­a­tive soft­ware
INNOVATION
Solving a prob­lem with Innovation
"What new tech­nol­ogy does is cre­ate new op­por­tu­ni­ties to do a job that cus­tomers want done." Tim O'Reilly: Founder and CEO of O'Reilly Media
InspectRealEstate was de­vel­oped be­cause Andrew Reece re­alised there was a real de­mand for a sim­ple, easy-to-use book­ing sys­tem. Aimed at agents, ten­ants, buy­ers and prop­erty own­ers, every­one could win from hav­ing ac­cess to a soft­ware plat­form that of­fers real es­tate agents an in­no­v­a­tive so­lu­tion to deal­ing with en­quiries, as well as re­port­ing on prop­er­ties for sale and rent. Built and co-owned with Mike Van Raders, InspectRealEstate has grown from 2 to 50 peo­ple across Australia and New Zealand. With over 1500 in­dus­try lead­ers us­ing InspectRealEstate, the jour­ney from 2 peo­ple with a vi­sion to to­day has been filled with chal­lenges how­ever the un­der­ly­ing drive has al­ways been to make the mov­ing process eas­ier for peo­ple and now to­day it is used on one of the biggest real es­tate web­sites in Australia: RealEstate.com.au
Business Innovation
Having pre­vi­ously owned a prop­erty man­age­ment busi­ness Andrew Reece is an ac­coun­tant who braved the busi­ness world. In do­ing so he has co-cre­ated a soft­ware plat­form that stream­lined the process of mov­ing, and has now as­sisted with over 15.5 mil­lion buyer/​ten­ant en­quiries. If there was any doubt about the sheer vol­ume of en­quires processed, ear­lier this year on the 4th of January 52,173 en­quiries processed " that is more than one every 2 sec­onds through­out the day. 143,037 SMS mes­sages and 260,052 emails. There are only 86,400 sec­onds in a day to put that fig­ure into per­spec­tive.
Innovation Journey
Of the co-founders, Mike has the tech­ni­cal back­ground while Andrew is the dri­ving force be­hind the mar­ket­ing op­er­a­tions and strate­gies on how to in­no­vate. Initially they found that spon­sor­ing and at­tend­ing a va­ri­ety of real es­tate con­fer­ences was the be­gin­ning of InspectRealEstate's growth. They were one of the few com­pa­nies who brought the "code team" to con­fer­ences. The dif­fer­ence this made is that when ap­proached and asked if InspectRealEstate would in­clude var­i­ous func­tion­al­i­ties, Mike was on hand to per­son­ally an­swer ques­tions.
Looking back on the jour­ney it is not just the com­pany that evolved. The very first em­ployee is still with the com­pany and their trans­for­ma­tion went from be­ing a sup­port trainer to a coder.
The orig­i­nal goal was to make an ap­pli­ca­tion that would make for an eas­ier life. Having es­tab­lished this first goal, it was time to change the mind­set from just be­ing a prop­erty man­age­ment start up to be­ing a suc­cess­ful soft­ware busi­ness.
"Personally it's fan­tas­tic, know­ing how many peo­ple can be helped". Andrew Reece.
Through the use of WorkingMouse's team and in­no­va­tion plat­form, Andrew Reece and Mike Van Rader's vi­sion, the real es­tate in­dus­try will once again grow and change for the bet­ter.
Both Andrew Reece and the team at WorkingMouse are pas­sion­ate about the ben­e­fits InspectRealEstate can bring to Australians as well as the po­ten­tial for fu­ture growth of the ap­pli­ca­tion. To find out more about Andrew Reece's busi­ness you can visit the web­site at www.in­spec­trealestate.com.au
If you are in­ter­ested in other part­ner­ship suc­cess sto­ries with WorkingMouse, read our ar­ti­cle on IPEXUS.