Local councils and governments are looking for innovation partners to help shape the Queensland of tomorrow. This is the purpose of the Partners in Technology (PiT) seminars introduced by the Queensland department of Information Technology and Innovation.
"By 2025 technology will be embedded in everything we do. Some jobs will be made easier, others will become automated and much of our current technology will be replaced or made obsolete" - Leeanne Enoch, QLD Minister for Science and Innovation
At the event on the 27th of May 2016, four well known speakers discussed the goals they have to make Queensland the "innovation state." It was great to hear about their vision of the future and that governments are becoming increasingly engaged with the startup community.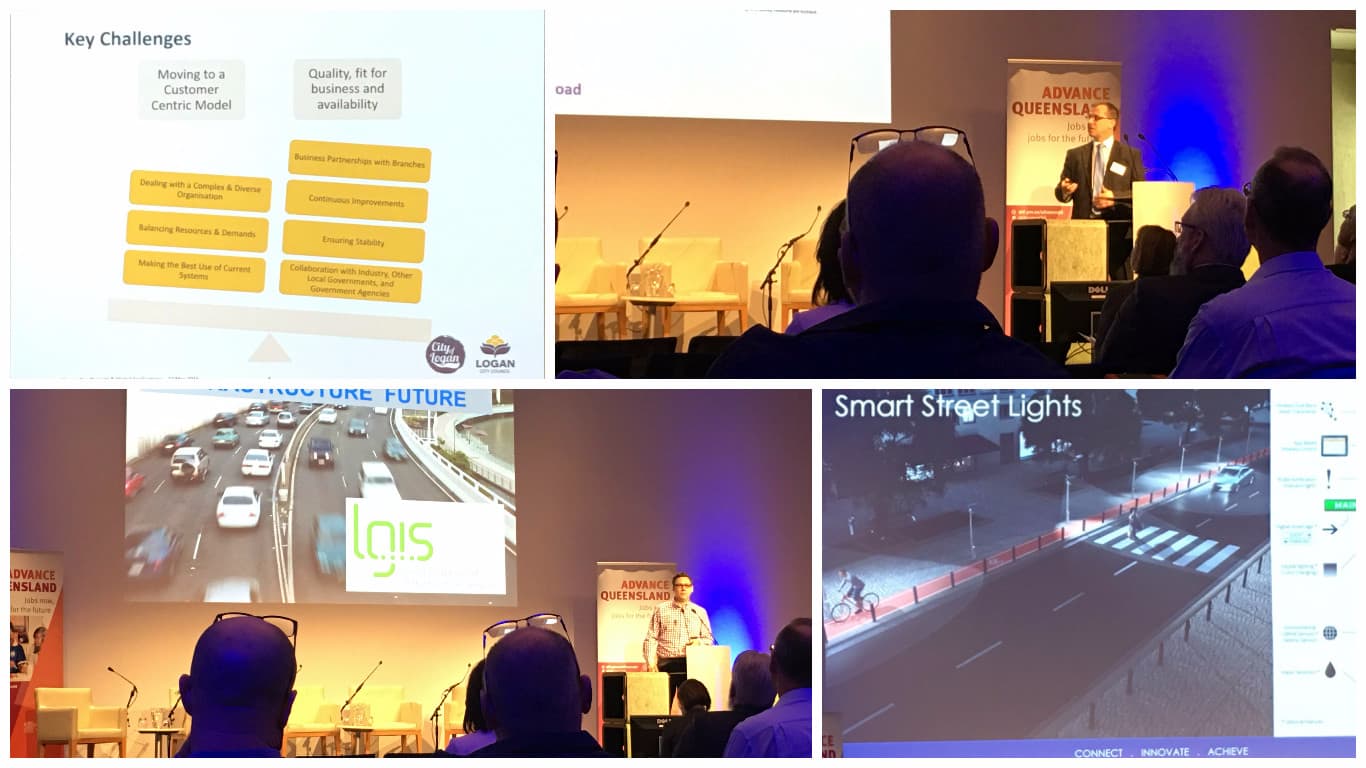 Queensland's Innovation Partners
Lou Boyle, Local Government Association of Queensland
Lou Boyle works as the innovation executive at the Local Government Association of Queensland (LGAQ) a not-for-profit organisation who have been advising, supporting and representing local councils since 1896. This gives them the experience necessary to improve their operations and strengthen relationships with their communities. He spoke primarily on the significance of government demand for technological innovation and the need for more automated processes. Currently an estimated 67% of all governments are actively looking for new technology to enhance their current systems and improve their overall efficiency and ability to serve their district. Lou broke down automated process into a series of smaller scale improvements that would collectively make the difference in the coming years. An example of this is programmable light posts that go dim when there is no-one in the area.
Clinton Parker, Director of Business Solutions at Local Government Infrastructure Services
The second person to present was Clinton Parker, the Director of business solutions at Local Government infrastructure services (LGIS). For the past 15 years he has worked with local governments in Australia and the United Kingdom across a range of issues including water, waste and natural resource management. Clinton used the time in his presentation to discuss the massive growth in volume of data that has been generated over the past 2 years. Likening it to a 'tsunami' of data, over 2.5 quintillion bytes of data is produced a day with 90% of all data ever generated being created in just the past two years! With statistics like these it is no wonder experts are calling this era the fourth industrial revolution.
Bryan Beswick, CIO of Sunshine Coast Regional Council
Current CIO of the sunshine coast regional council Bryan Beswick spoke third and shared his vision for the future of the Sunshine Coast. He believes that with the forever increasing capabilities of technology, the Sunshine Coast can be built into one of the first "smart" cities. Backed by the motto "Smart council with a smart agenda" he envisions what such a city would be like. From reading information off "smart glass" on the bus to automated sprinklers which read the moisture level in the soil - releasing water only when necessary. What may have seemed like only a fantasy a few years ago could now be a very real possibility in the near future.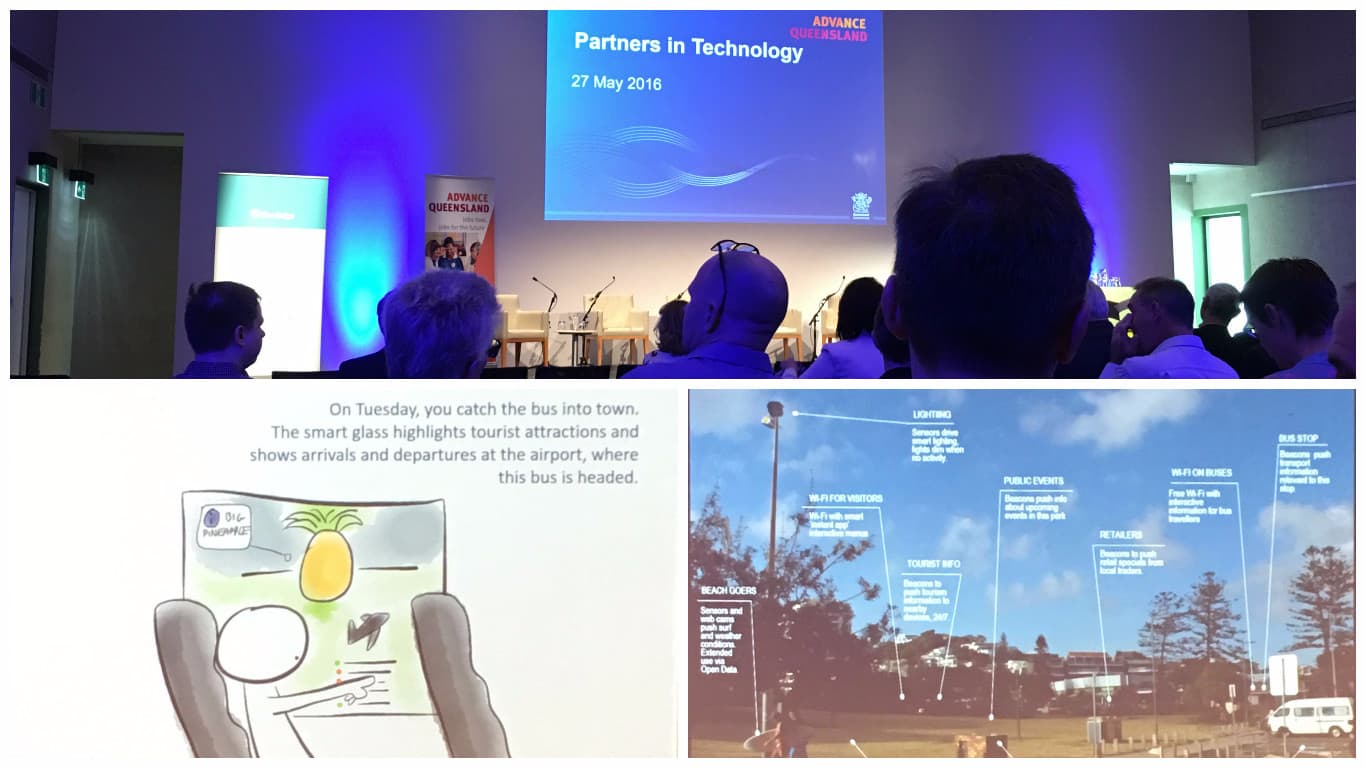 Jim Barclay, CTO of Logan City Council
The final speaker for the presentation, Jim Barclay, is the chief technical officer of the Logan city council and explained his take on the IT Industry in QLD and how smaller businesses fit in with the giants. He believed that established IT powerhouses such as IBM are going to become more influential than ever, requiring smaller businesses to be able to generate software that can work with their systems. This trend is great for Working Mouse, primarily due to the API functionality of our Innovation Platform. With the extensive cross-capability of our software, Working Mouse would be ready to work with and feed data into larger vendors should the need ever arise.
Summary
After the speakers had presented we were invited to stay for a networking event afterwards. I found that being able to meet other professionals with a similar mindset and desire to innovate was extremely beneficial. Not only did I find it interesting to exchange information with other people but I also got to hear about about innovative business ideas. Steve Mardon and Sujata Karandikar are co-founders of Unscramble - a business specialising in connecting with other companies, their suppliers and customers. They aim to simplify the process and improve the overall efficiency of the process of interaction between the parties. I also had the opportunity to meet Daryn Lewis from IT giant NEC. They were the minds behind the police face recognition software currently being implemented in the Northern Territory. Gaining insight into how such an established IT company handles itself was an enlightening experience. I hope to see both of these businesses at events in the future.
Overall, the event exceeded my expectations. If you are part of an up and coming business looking for innovative ideas, I would wholeheartedly recommend coming along to the next partners in technology event. I know I'll be there.For more on innovation.