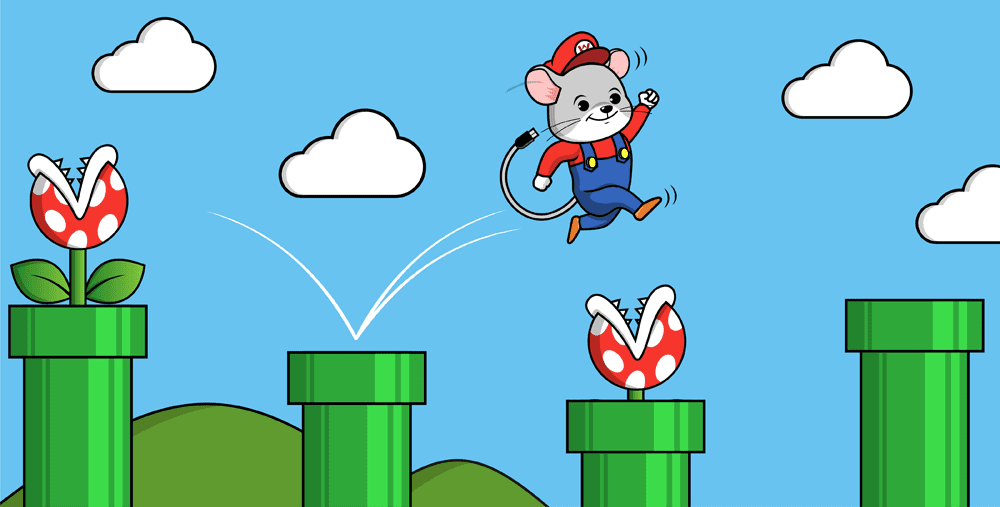 Federal Budget 2017: Super Morrison Land
INNOVATION
Budget at a Glance
This year's bud­get es­ti­mates to­tal re­ceipts and pay­ments to be $433.5 bil­lion and $459.7 bil­lion re­spec­tively, an un­der­ly­ing cash bal­ance of -29.4 bil­lion that is ex­pected to close by 2020-21 when the bud­get re­turns to sur­plus.
This is wel­come news, as pub­lic debt is al­ways the ele­phant in the room come bud­get time. As debt in­creases so too does the pres­sure to de­liver a sur­plus. This bud­get es­ti­mates a re­turn to sur­plus by 2021. From a small busi­ness's per­spec­tive, at a glance, Budget 2017-18 is a re­spon­si­ble doc­u­ment that promises to de­liver sub­stan­tial gov­ern­ment in­vest­ment and sup­port to small busi­ness, ed­u­ca­tion and else­where.
Budget Highlights
The Good
Instant write-off ex­tended 12 months: the Coalition is com­mit­ted to ex­tend­ing the $20,000 in­stant as­set write-off an­other 12 months (to 30 June 2018). Only busi­nesses with an­nual turnover less than $10 mil­lion are el­i­gi­ble.
Red tape cut: the Coalition is com­mit­ted to cut­ting bur­den­some red tape. Through the National Partnership on Regulatory Reform, the Government will pro­vide up to $300 mil­lion over two years to States that re­duce un­nec­es­sary reg­u­la­tory re­stric­tions on com­pe­ti­tion and small busi­nesses.
Temporary Skill Shortage Visa & Skilling Australians Fund: the re­cently abol­ished sub­class 457 visa is to be re­placed by a new tem­po­rary skill short­age visa with tighter con­di­tions and stricter safe­guards.
Businesses em­ploy­ing work­ers on the new tem­po­rary skill short­age visa, and on cer­tain per­ma­nent skilled visas, will be re­quired to pay into the new Skilling Australians Fund via a levy. This levy will be paid on a per em­ployee per year ba­sis and will re­place the ex­ist­ing reg­u­la­tions on the em­ploy­ment of for­eign work­ers.
Through this ini­tia­tive, an es­ti­mated $1.5 bil­lion will be pro­vided to State and Territory gov­ern­ments to sup­port up to 300,000 ap­pren­tices, trainees, pre-ap­pren­tices and higher level skilled Australians, with pri­or­ity given to oc­cu­pa­tions cur­rently re­ly­ing high on skilled mi­gra­tion and high growth sec­tors.
Although these changes could in­crease labour costs, they also come with in­creased gov­ern­ment in­vest­ment into home-grown tal­ent and more po­lice­able reg­u­la­tions. It also re­mains to be seen how much "tighter" and "stricter" the new visa's reg­u­la­tions are.
Supporting in­no­va­tion: the Coalition is com­mit­ted to build­ing on the Government's progress on im­prov­ing Australia's in­no­va­tion po­ten­tial. Between the $1.1 bil­lion National Innovation and Science Agenda and changes in­clud­ing open­ing up crowd-sourced fund­ing star­tups and in­no­v­a­tive busi­nesses and the in­tro­duc­tion of a reg­u­la­tory sand­box al­low­ing el­i­gi­ble busi­nesses to test new fi­nan­cial and credit ser­vices, Australia is mov­ing in the right di­rec­tion to keep up with new tech­nolo­gies and chang­ing cul­tures.
The Bad
Gonski 2.0: the Coalition plans to in­crease fund­ing to schools by an ex­tra $18.6 bil­lion over 10 years, how­ever, the Coalition also plans to re­duce Government sup­port to uni­ver­sity stu­dents.
HECS-HELP: in Budget 2016-17, changes to HECS-HELP re­quired peo­ple with HELP debt to pay it back sooner and quicker, with the low­est re­pay­ment thresh­old be­ing low­ered to $42,000 by 2021 and re­pay­ment rates ris­ing across the board.
These changes have been mul­ti­plied by higher stu­dent fees and a new ef­fi­ciency div­i­dend. Overall, stu­dents will have to pay an ex­tra 7.5% by 2022. In com­bi­na­tion with the re­cent abol­ish­ing of the sub­class 457 visa pro­gram and re­lated changes, this could in­crease the pres­sure on Australian star­tups and small busi­nesses by re­duc­ing the pool of lo­cal tal­ent and in­creas­ing the cost of hir­ing for­eign tal­ent.
The Absent
The Research and Development Tax Incentive still slashed: busi­nesses with an­nual turnover less than $20 mil­lion un­der­tak­ing in­no­v­a­tive re­search and de­vel­op­ment pro­jects can cur­rently claim the costs of R&D. Under the new scheme, 43.5% of costs in­curred in the first $100 mil­lion of in­vest­ment can be claimed. 1.5% less than pre­vi­ous.
No new in­cen­tives to re­fo­cus in­vest­ment to­wards in­no­va­tion: al­though the Government will be in­creas­ing its own in­vest­ment into in­no­v­a­tive busi­nesses and ini­tia­tives and cut­ting red tape, there is no plan to in­tro­duce leg­is­la­tion that in­cen­tivises in­vest­ing in in­no­va­tion.
Budget Summary
Overall, Budget 2017-18 is wel­come news to star­tups and small busi­nesses. The ex­ten­sion of the in­stant write-off tax in­cen­tive and the Coalition's com­mit­ment to cut­ting bur­den­some red tape will help power in­no­va­tion and com­pe­ti­tion. Coupled with the cuts to the Corporate Tax Rate passed March 2017 and the myr­iad of ini­tia­tives lev­el­ling the play­ing field be­tween small busi­ness and large multi­na­tion­als, in­clud­ing a Multinational Anti-Avoidance Law (MAAL) and Diverted Profits Tax, are wel­come news.
Want to ex­plore Budget 2017-18 more deeply? Check out the ABC's vi­sual slice and dice.