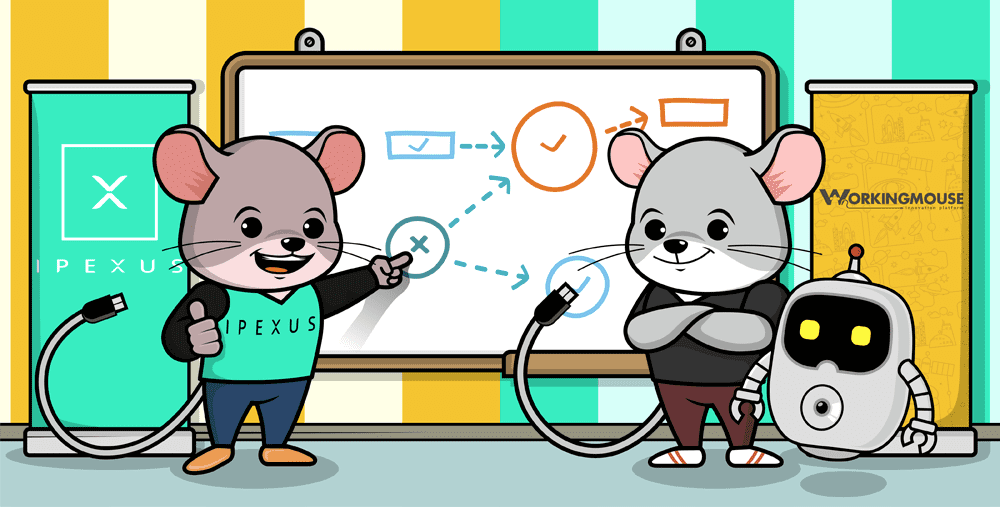 Enabling Innovation: WorkingMouse Is Proud To Support IPEXUS
INNOVATION
In 2016 WorkingMouse had the plea­sure of part­ner­ing with Etienne De Villiers to de­velop IPEXUS. IPEXUS is an en­ter­prise ex­change plat­form. It acts as a concierge ser­vice, con­nect­ing peo­ple look­ing to buy a busi­ness with peo­ple look­ing to sell their busi­ness. Before IPEXUS, find­ing a busi­ness owner look­ing to sell was hard enough, let alone find­ing one who owned a busi­ness you were in­ter­ested in. IPEXUS sim­pli­fies this process. Users can browse listed busi­nesses and eas­ily gain ad­di­tional per­ti­nent in­for­ma­tion about busi­nesses they're in­ter­ested in. For ex­am­ple, they can dis­cover what the busi­ness does, it's fi­nan­cial per­for­mance, the ask­ing price, and more.
IPEXUS is the re­sult of Etienne's vi­sion. He iden­ti­fied a gap in the mar­ket when it comes to sell­ing and pur­chas­ing busi­nesses. IPEXUS is a means of bridg­ing that gap, as well as sim­pli­fy­ing the over­all sale process. Traditionally, a lot of back and forth was re­quired as buy­ers and sell­ers traded emails and phone calls. IPEXUS has stream­lined this process. The web­site was launched on 1 July, mean­ing you can sign up now!
The site is se­cured by a num­ber of safe­guards. For ex­am­ple, be­fore any con­fi­den­tial doc­u­ments are re­leased to po­ten­tial buy­ers, they must sign a con­fi­den­tial­ity agree­ment on­line. This pre­vents the mis­use of in­for­ma­tion. IPEXUS is also in­te­grated with LinkedIn, al­low­ing users to cre­ate an ac­count through the pop­u­lar busi­ness net­work­ing site.
The web­site's best fea­ture is its sim­plic­ity. Users can nav­i­gate around the site, cre­ate ac­counts and be­gin the ex­change process with ease. Information is read­ily avail­able for buy­ers, whilst sell­ers re­main pro­tected through con­fi­den­tial­ity agree­ments and other se­cu­rity mea­sures. IPEXUS will ini­tially be avail­able to users for no cost.
WorkingMouse's Role in IPEXUS
As with all soft­ware de­vel­oped by WorkingMouse, IPEXUS was de­vel­oped us­ing our Innovation Platform, which uses code­bots to write much of our cus­tomer's code. WorkingMouse's code­bots are an ex­am­ple of Model-Driven Development in ac­tion. Developers cre­ate mod­els that the code­bots trans­late into code. For IPEXUS, we de­vel­oped mod­els al­low­ing users to fil­ter com­pa­nies based on a va­ri­ety of cri­te­ria on a sim­ple in­ter­face.
With our mod­els and code­bots, WorkingMouse was able to go from pro­ject brief to fin­ished prod­uct in three months. Some com­pa­nies take years to de­velop and re­lease soft­ware, mak­ing a three month time frame look like Usain Bolt do­ing the 100m. This is­n't the first in­no­va­tion part­ner­ship WorkingMouse has been a part of. To see how we can de­liver qual­ity ap­pli­ca­tions in a short time frame, check out our in­no­va­tion news on soft­ware bots.