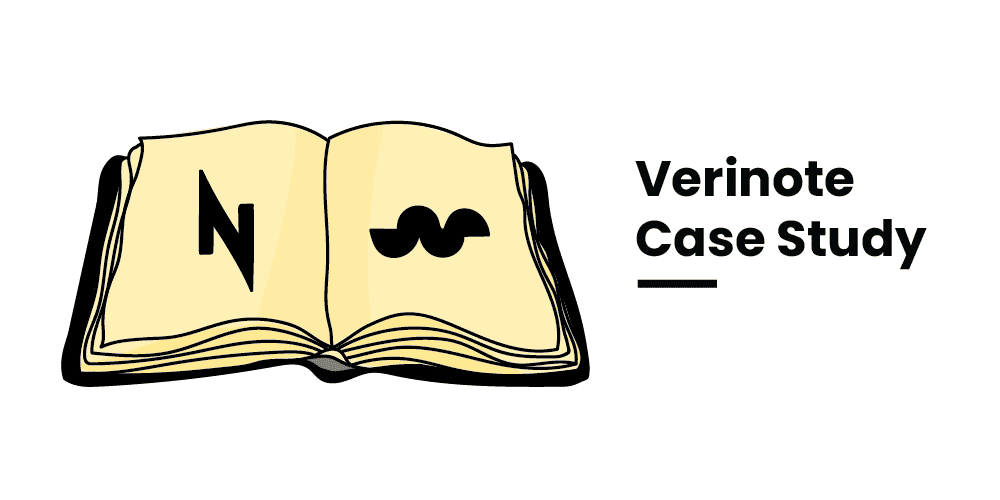 Customer Story: Verinote
INNOVATION
Verinote is a se­cure note tak­ing web ap­pli­ca­tion. It was a six week de­vel­op­ment pro­ject com­pleted by WorkingMouse in November 2019.
Problem
The founders of the Verinote app work in the area of law en­force­ment and un­der­stood that law en­force­ment pro­fes­sion­als amongst many oth­ers have a re­quire­ment, of­ten dri­ven by leg­is­la­tion, to record in­ter­ac­tions, con­ver­sa­tions and ob­ser­va­tions with clar­ity and de­tail. This in­for­ma­tion may be needed in fu­ture to pro­vide crit­i­cal con­text for ex­am­ple in a court hear­ing or tri­bunal and in many cases is highly con­fi­den­tial or pri­vate in na­ture. The prob­lem they iden­ti­fied was that hand writ­ten notes can and of­ten did lack im­por­tant de­tails that were later needed, for ex­am­ple ex­act times and lo­ca­tions of in­ter­ac­tions. They also saw a risk that notes could be ma­nip­u­lated by un­scrupu­lous or cor­rupt ac­tors to sup­port a false nar­ra­tive post event.
Another ma­jor prob­lem was the safe and se­cure stor­age of this in­for­ma­tion. Hand writ­ten notes are of­ten con­tained in note­books or ledgers and these could be mis­placed, lost or worse stolen and, in the case of law en­force­ment, this could lead to a loss of crit­i­cal ev­i­dence as was most fa­mously the case in the re­cent Lawyer X hear­ings.
Solution
We un­der­took a 2 week scope dur­ing which time the WorkingMouse team worked closely with the founders to find the most valu­able MVP for the avail­able bud­get. After ex­ten­sive user in­ter­views and pro­to­typ­ing we were able to cre­ate a mo­bile re­spon­sive web ap­pli­ca­tion. It pro­vides the tar­get users with a tool that sim­pli­fies the task of note tak­ing and en­ables the se­cure stor­age, shar­ing and edit­ing of data. Certain data such as time and lo­ca­tion are au­to­mat­i­cally recorded to save time and en­sure ac­cu­racy and all in­ter­ac­tions with the tool are recorded for au­dit pur­poses. The so­lu­tion has the ca­pa­bil­ity to cat­e­gorise en­try types and treat each dif­fer­ent cat­e­gory of data in ac­cor­dance with a pre-de­fined set of rules.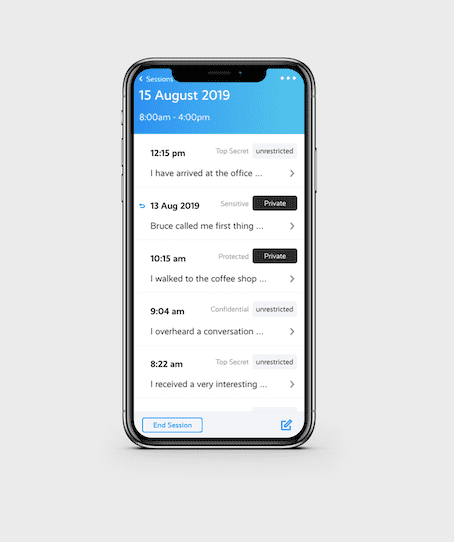 The end prod­uct is highly us­able with a straight­for­ward UX flow that is clear and func­tional. This is in­cred­i­bly im­por­tant given the less than ideal cir­cum­stances in which the tool may be used. Also in­her­ent in the tool is the abil­ity to search con­tents by text or key­word, fil­ter by con­tent type or cat­e­gory and ex­port data to PDF. Finally and cru­cially, we were able to in­clude au­dio record­ing and hand writ­ing recog­ni­tion into the ap­pli­ca­tion.
Technology
Verinote utilised one of our old­est and most pop­u­lar bots - Lampbot. This is built off a LAMP tech stack. It was then de­ployed into the clients cloud host­ing provider of choice (see Vault Cloud).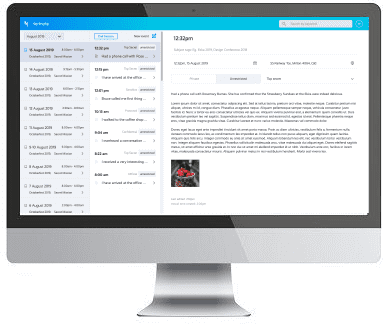 Process
Verinote adopted a fixed time, vari­able scope ap­proach to the pro­ject. This meant pri­ori­tis­ing the back­log in or­der to meet a hard dead­line. The ap­pli­ca­tion needed to be up and run­ning in six weeks to be show­cased to a num­ber of key po­ten­tial client users. WorkingMouse de­liv­ered the pro­ject on time and on bud­get.