Backstory
The tool protect founder Gayle is a hard working health professional married to an equally busy and committed police officer. Over the years Gayle had heard countless stories about unfortunate tradies getting the tools of their trade stolen from vehicles and premises and she thought there must be something that could be done to reduce these crimes of opportunity. Despite a few initial teething problems the first version of the Tool Protect app idea was born and immediately plugged into a latent need scoring many subscriptions in its first few weeks. Tool Protect is already gaining considerable media attention with Gayle appearing on Channel 7 news and Triple M radio.
Check out more customer stories.
The Scope
Having never been involved in any kind of application development before the Tool Protect team nervously placed their trust in their WorkingMouse project team and, as a consequence of the robust processes in the Way of Working, soon became confident that their idea could and would be realised. It was agreed that essential to the success of the app would be a simple user experience which made it easy for busy tradies to upload their tool information. With this guiding principle held firmly in mind the WorkingMouse team developed a series of working prototypes which were user tested to ensure all assumptions matched expectations before moving into the development phase. The feedback was universally positive which gave the Tool Protect founders the confidence to move the project from Scope to the next stage.
Behaviours
Having uncovered the key design considerations during Scope and armed with a clear understanding of the end user problem that needed to be solved the project team were then able to leverage the Codebots library of pre-configured behaviours to use during development. Taking advantage of the Workflow behaviour allowed the developers to quickly create a straightforward series of guided steps that made the task of uploading tool details into the application easy and fast and creating a highly satisfying experience for the end user. The simplicity of the design was key to the instant success of the app upon launch to the public and helped bring the project in on time and on budget.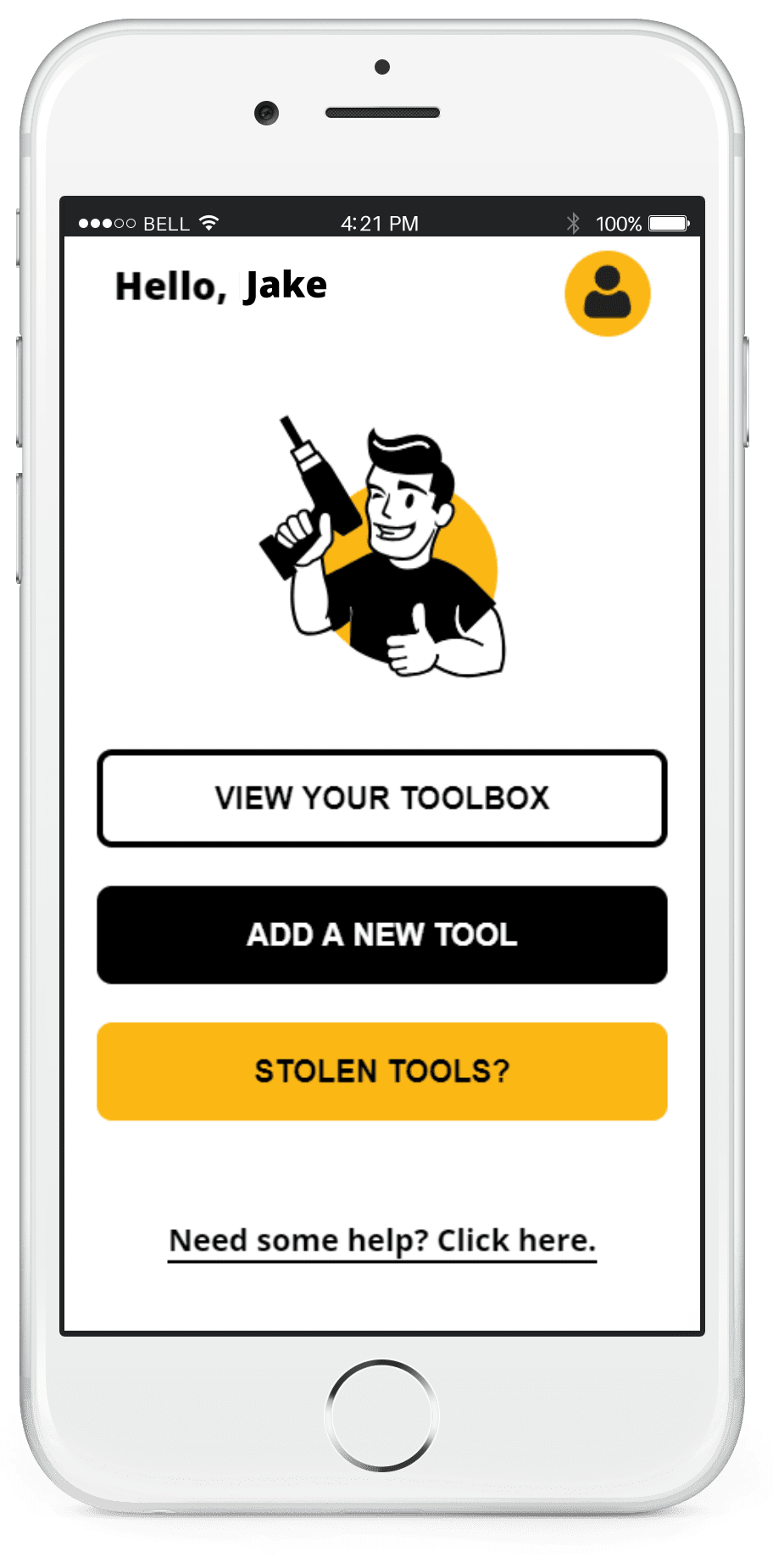 The Future
Having benefited from significant media interest most notably on Channel 7 TV and Triple M radio, the Tool Protect app has already seen an incredible response with close to two thousand subscriptions in the first month post release. A phenomenal result and testimony to how perceptive Gayle's original idea was. The next chapter in the Tool Protect story will see the monetisation of the app through paid subscriptions enhanced by support from carefully chosen commercial partners to take things to the next level in anticipation of a national roll out.
Download the app