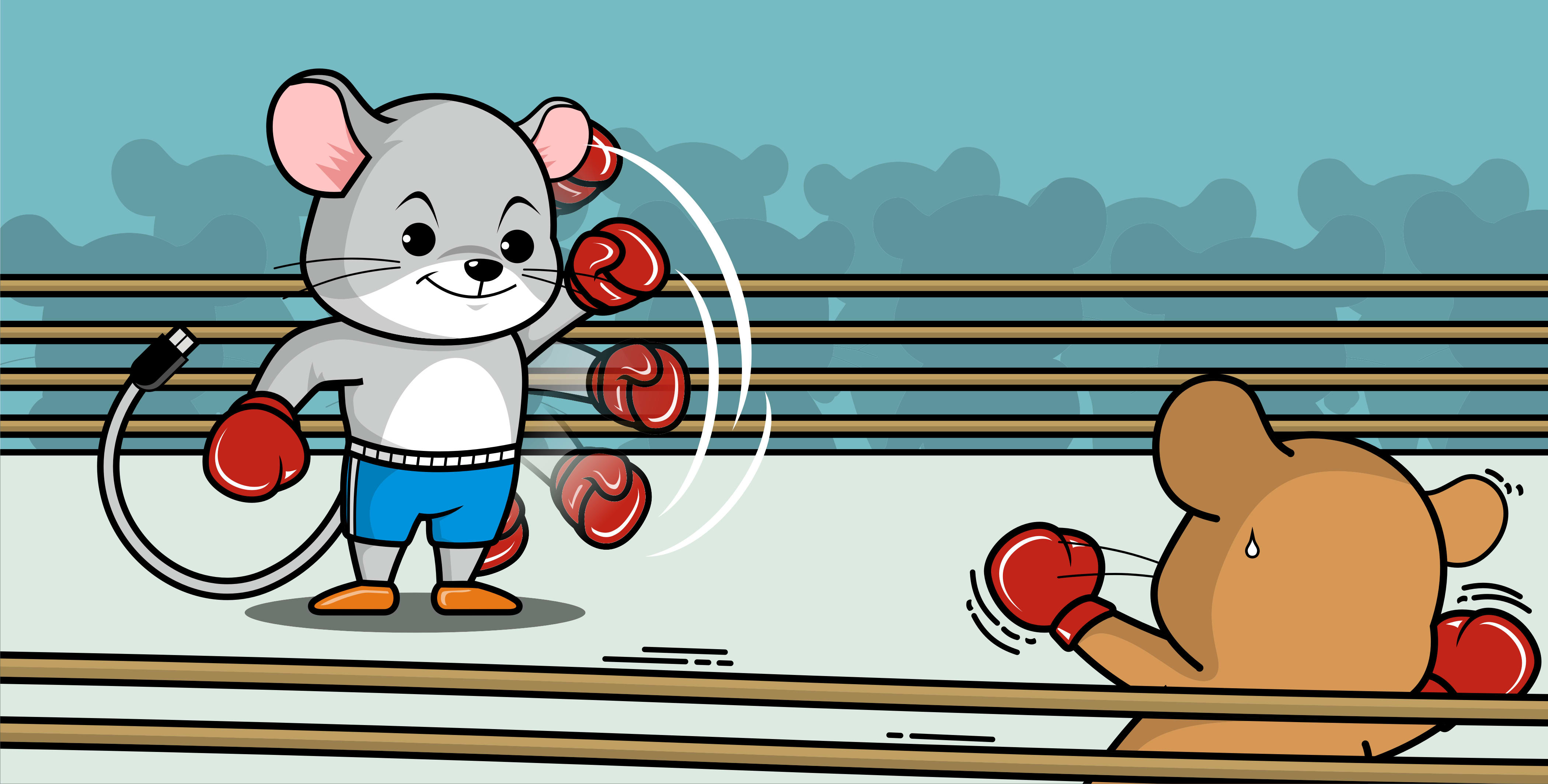 Budget Beatdown: WorkingMouse Comes Out Swinging!
INNOVATION
Small busi­ness com­pany tax rate changes
Currently the cor­po­rate tax rates are 30 per cent for com­pa­nies with an an­nual ag­gre­gated turnover of more than $2 mil­lion and 28.5 per cent for com­pa­nies with an an­nual ag­gre­gated turnover be­low this fig­ure.
From 1 July 2016, the gov­ern­ment pro­poses to change these rates to:
30 per cent for com­pa­nies with an an­nual ag­gre­gated turnover greater than $10 mil­lion (but this rate is sched­uled to fall to 25 per­cent over 10 years); and

27.5 per cent for com­pa­nies with an an­nual ag­gre­gated turnover of less than $10 mil­lion.
These re­duced rates are a very wel­come boon for us, com­pared with other OECD (organisations for eco­nomic co­op­er­a­tion and de­vel­op­ment) mem­bers Australia has some of the high­est small busi­ness tax rates. The fol­low­ing table sourced from the OECD tax data­base shows other mem­bers and how they com­pare ver­sus us.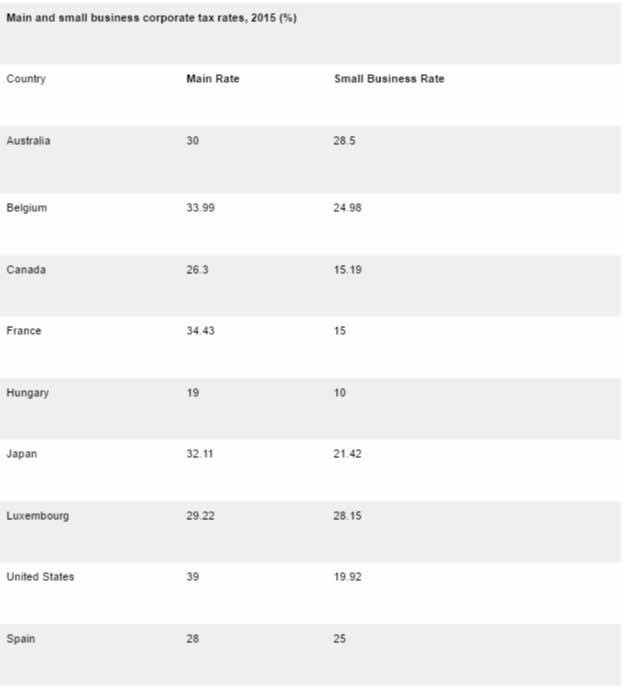 With less work­ing cap­i­tal need­ing to be al­lo­cated to busi­ness taxes, we can rein­vest the dif­fer­ence into fur­ther im­prov­ing our plat­form and ser­vices. This dif­fer­ence is es­pe­cially pro­found cou­pled with the other in­cen­tives we utilise.
Advance QLD and the National Ideas Boom
Both Introduced in the 2015-16 bud­get, these pro­jects di­rectly sup­port small to medium sized busi­nesses de­velop their new ideas into in­no­va­tions of the fu­ture. I have per­son­ally at­tended sev­eral Advance QLD sem­i­nars and have found each to be a bril­liant source of learn­ing and in­for­ma­tion for any up and com­ing busi­ness.
The Ideas Boom ini­tia­tive is a na­tional grant that pro­vides tax breaks to small busi­nesses with ex­cit­ing ideas with the in­ten­tion of re­mov­ing the bias against tak­ing risks and in­no­vat­ing. For more on ways busi­nesses like out ben­e­fit from this grant check out their web­site.
Research and Development Tax Incentive
Introduced in 2011, the R&D Tax in­cen­tive has been a main­stay form of sup­port for Working Mouse since its reimag­in­ing in 2011. As a busi­ness which prides it­self on mak­ing bounds and new ideas in soft­ware de­vel­op­ment, we have been tak­ing ad­van­tage of this tax in­cen­tive to re­duce the risk in­volved in un­der­tak­ing such a pro­ce­dure. The in­cen­tive has two core com­po­nents. Entities en­gaged in R&D may be el­i­gi­ble for:
a 43.5% re­fund­able tax off­set (equivalent to a 150% de­duc­tion) for el­i­gi­ble en­ti­ties with an ag­gre­gated an­nual turnover of less than $20 mil­lion, pro­vided they are not con­trolled by in­come tax ex­empt en­ti­ties
a 38.5% non-re­fund­able tax off­set (equivalent to 133% de­duc­tion) for all other el­i­gi­ble en­ti­ties (entities may be able to carry for­ward un­used off­set amounts to fu­ture in­come years).
As a re­sult of the R&D in­cen­tive,Work­ing Mouse has been em­pow­ered to make more ad­ven­tur­ous de­ci­sions and as a re­sult reap greater ben­e­fits in­clud­ing im­prove­ments to our over­all com­pet­i­tive­ness and pro­duc­tiv­ity. This in­cen­tive is backed by the Australian de­part­ment of in­dus­try, in­no­va­tion and sci­ence and we look for­ward to con­tin­u­ing to ben­e­fit from this tax in­cen­tive for the years to come.
Youth Employee Measures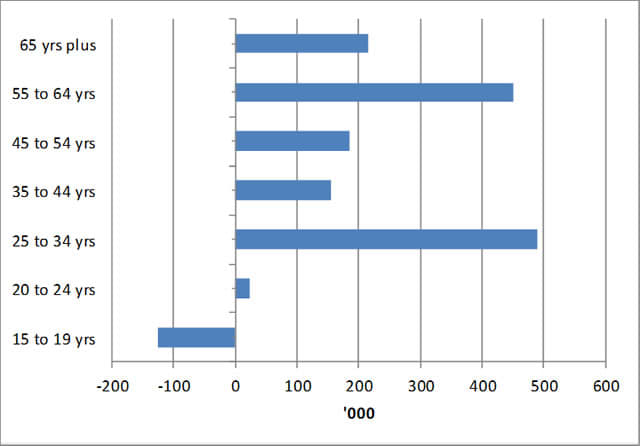 Change in em­ploy­ment by age group (original data) — January 2008 to March 2016 - Sourced from Bureau of Statistics
Look at any of the pho­tos of our of­fice on our home­page and you will be able to tell them we em­ploy a younger than av­er­age team of staff. While many of these bright pro­gram­mers have sev­eral years of qual­i­fi­ca­tions and ex­pe­ri­ence un­der their belts now, there was a time where they did not. Hiring new staff is a nec­es­sary but risky process on the path to suc­cess­ful busi­ness in­no­va­tion. However for most young peo­ple fresh out of school/​uni­ver­sity they have min­i­mal real-world ex­pe­ri­ence to back them up leav­ing many em­ploy­ers very cau­tious to hire these grad­u­ates.
In re­sponse to this the gov­ern­ment has in­tro­duced a new youth em­ployee pro­gram de­signed to ben­e­fit busi­nesses who hire younger staff. Business own­ers are re­im­bursed for of­fer­ing work in the form of 'pseudo in­tern­ships' to youth work­ers open­ing doors for not only the hope­ful em­ployee but also act­ing as a form of screen­ing for the em­ployer thus help­ing to mit­i­gate the as­so­ci­ated risks.
At work­ing mouse we are al­ready im­ple­ment­ing an in­tern­ship trial process for our new staff and have so far been see­ing great re­sults. We look for­ward to see­ing how we can im­ple­ment this new youth em­ployee pro­gram to our process.
With the fu­ture frame­work set by the up­com­ing bud­get to go live on July 1st we at Working Mouse are wait­ing in an­tic­i­pa­tion to take full ad­van­tage of the new op­por­tu­ni­ties that will come about as a re­sult.
Till then stay tuned.
For more on soft­ware in­no­va­tion, see our per­for­mance at the RHoK hackathon.
Your vi­sion,
our ex­per­tise
true