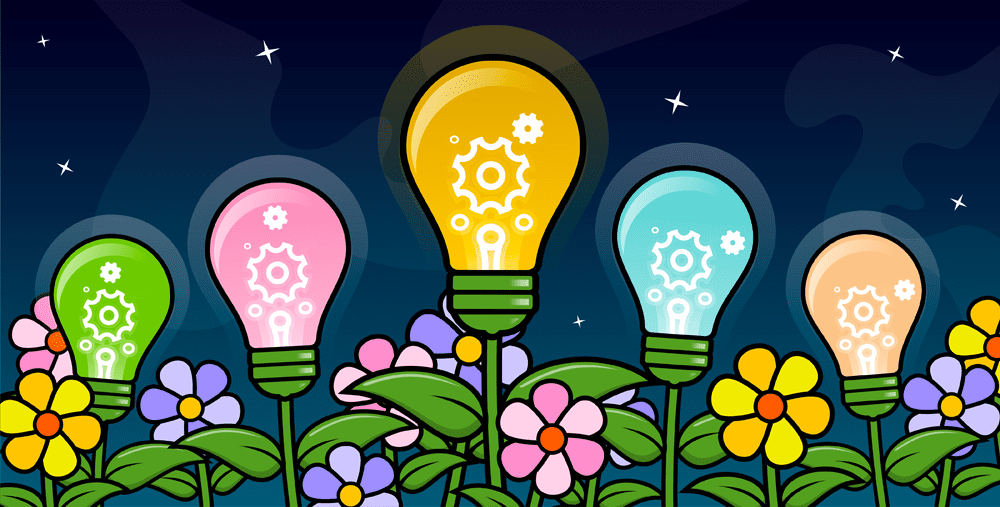 Brisbane's Startup Ecosystem: How It's Helping Ideas Flourish
INNOVATION
Given that 9 in 10 star­tups are des­tined to fail, it does­n't ex­actly give bud­ding en­tre­pre­neurs the con­fi­dence needed to cre­ate their own startup. This high­lights the im­por­tance of a strong ecosys­tem that's ca­pa­ble of act­ing as a sup­port net­work for star­tups. A few cities have be­come known for their strong startup ecosys­tem: Austin, San Francisco, Tokyo, Tel Aviv, London. Brisbane may not have the size to com­pete with the global lead­ers but there are spaces avail­able to help star­tups suc­ceed.
Founded by well-known en­tre­pre­neur Steve Baxter (of Shark Tank), River City Labs can best be de­scribed as a hub for star­tups. Along with host­ing a num­ber of events, the space is leased out to star­tups who can use the co-work­ing en­vi­ron­ment to learn from the suc­cesses and fail­ures of other star­tups. Last month RCL cel­e­brated its fifth birth­day where startup founders, en­tre­pre­neurs and in­vestors were all pre­sent.
Based on a sim­i­lar con­cept, Little Tokyo Two is also a Brisbane co-work­ing space. Its com­mu­nity fo­cused and en­cour­ages col­lab­o­ra­tion be­tween mem­bers. As you'd ex­pect with an in­no­va­tion hub, it's not your con­ven­tional 'cubicle style' work space.
Advanced Queensland Initiative
Advance Queensland is a gov­ern­ment ini­tia­tive de­signed to en­cour­age and as­sist en­tre­pre­neurs in­ter­ested in grow­ing their startup. With $420 mil­lion worth of fund­ing over the past four years, the ini­tia­tive is help­ing lo­cal star­tups and rais­ing Queensland's pro­file as an at­trac­tive in­vest­ment des­ti­na­tion for global VC's.
Office of the Queensland Chief Entrepreneur
A re­cent Advance Queensland ini­tia­tive is the of­fice of the Queensland Chief Entrepreneur (QCE). Currently the of­fice is held by Mark Sowerby, (founder of Blue Sky Alternative Investments Limited). Along with his team, Mark fa­cil­i­tates a num­ber of lo­cal events which help up-skill and con­nect startup founders. To give you an ex­am­ple, the up­com­ing pitch night (hosted by QCE) in­volves in­vestors pitch­ing to en­tre­pre­neurs about why they should be seek­ing in­vest­ment from their VC funds.
University Affiliated Organisations
Given the num­ber of young en­tre­pre­neurs still en­rolled in ter­tiary ed­u­ca­tion, lead­ing uni­ver­si­ties have es­tab­lished in­no­va­tion cen­tres. The University of Queensland's iLab is cur­rently over­seen by our founder (Eban Escott's) dop­pel­ganger - Bernie Woodcroft. Since open­ing in 2000, ilab has in­cu­bated over 140 start-up com­pa­nies and gen­er­ated nearly 800 tech jobs. Fun fact, WorkingMouse was in­cu­bated at ilab be­fore we moved to our cur­rent of­fice. QUT Creative Enterprise is an­other uni­ver­sity af­fil­i­ated or­gan­i­sa­tion. Creative Enterprise pri­mar­ily con­sists of cre­ative tech star­tups. They have es­tab­lished a col­lider ac­cel­er­a­tor - a five month pro­gram de­signed to grow a startup from a con­cept to a func­tion­ing busi­ness.
As men­tioned above, Brisbane won't over­take Tokyo or San Francisco any­time soon. However we're cer­tainly punch­ing above our weight when it comes to size and rep­u­ta­tion.