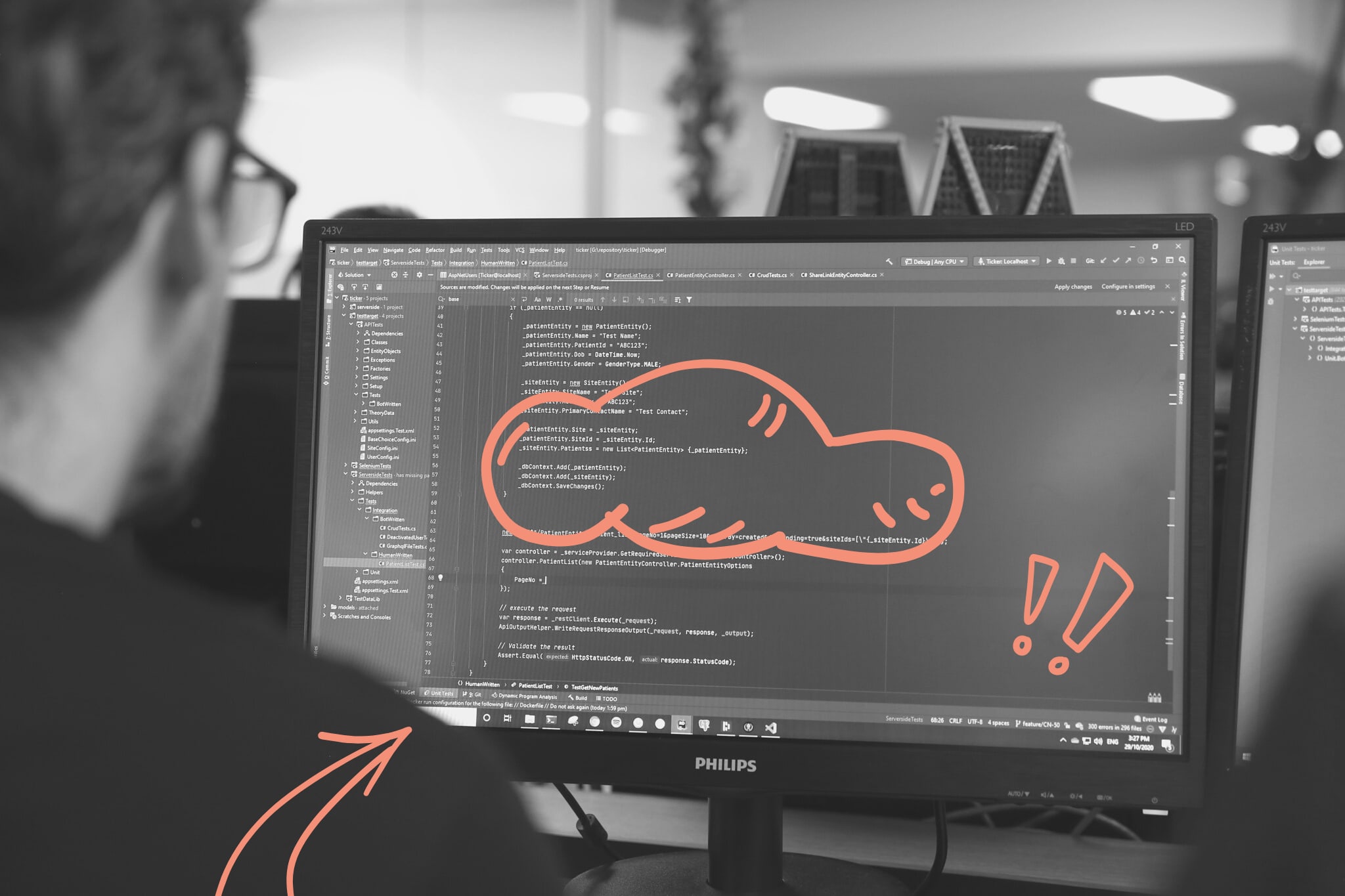 Everything You Need to Know as a Cyber Security Beginner
CYBER SECURITY
Hardly a day goes by when there is­n't news of an­other ma­jor cy­ber­at­tack - Facebook's data breach in 2019, any­one?
According to IBM re­search, "The av­er­age to­tal cost of a data breach in­creased by nearly 10% in 2021 com­pared to 2020, the largest sin­gle-year cost in­crease in the last seven years." *
With the shift to­wards re­mote work­ing and cloud in­fra­struc­ture due to COVID-19, busi­nesses can no longer rely on ba­sic IT se­cu­rity mea­sures to keep hack­ers out. It's just not a risk worth tak­ing.
But cy­ber se­cu­rity is a big beast and many busi­ness own­ers don't know where to start when it comes to im­ple­ment­ing new se­cu­rity mea­sures.
So, let's get trans­par­ent about what phrases such as 'cloud se­cu­ri­ty' and 'cyber se­cu­ri­ty' ac­tu­ally mean, and why they mat­ter.
What Is Cyber Security?
Cyber se­cu­rity is "the body of tech­nolo­gies, processes, and prac­tices de­signed to pro­tect net­works, de­vices, pro­grams, and data from at­tack, dam­age, or unau­tho­rised ac­cess."
Basically, it's all about mak­ing sure that only au­tho­rised peo­ple can ac­cess and make changes to your data while pro­tect­ing it from unau­tho­rised peo­ple, such as your neigh­bour John, busi­ness ri­val or hack­ers and cy­ber­crim­i­nals, to name a few.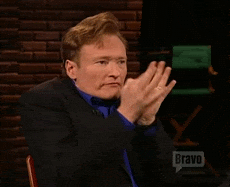 Although cy­ber se­cu­rity was once a niche fo­cus area, the topic has be­come more main­stream over re­cent years as more busi­nesses have re­alised that cy­ber threats are se­ri­ous prob­lems with very sig­nif­i­cant real-world reper­cus­sions.
Why Is Cyber Security Important?
In to­day's tech­nol­ogy-dri­ven, cloud-first world, cy­ber se­cu­rity is an ab­solute must. With so many of our per­sonal de­tails read­ily avail­able on­line and in data­bases, it's im­por­tant that we un­der­stand how we can best pro­tect our­selves, our busi­nesses, our clients and their in­for­ma­tion.
Despite what you may have heard (or hoped), no sin­gle prod­uct or so­lu­tion will com­pletely safe­guard your in­for­ma­tion (that would be nice), but there are steps you can take to max­imise your pro­tec­tion.
The first of which is to have a good foun­da­tional knowl­edge of the topic - 'knowledge is pow­er'. So, let's get started. There are a few key ar­eas of cy­ber se­cu­rity, these in­clude:
Application se­cu­rity
Network se­cu­rity
Cloud se­cu­rity.
1. Cloud Security
What is the ever il­lu­sive "cloud", well it is a fan­tas­tic re­source for busi­nesses of all shapes and sizes (you prob­a­bly use it al­ready to host your pho­tos in iCloud, or when stream­ing the lat­est episode of Real Housewives of Melbourne), as it stream­lines day-to-day processes and im­proves per­for­mance.
It's of­ten an in­te­gral part of how a busi­ness runs - and it's im­por­tant that com­pa­nies un­der­stand how to safe­guard their data in or­der to en­sure safe stor­age of crit­i­cal in­for­ma­tion.
"Historically, busi­nesses stored data lo­cally, on ei­ther in­di­vid­ual ma­chines or servers. Now, more and more busi­nesses are turn­ing to the cloud for data stor­age and other ser­vices."
As we move into the fu­ture, al­most every­thing we use is cloud-based. By hav­ing (almost) every­thing on the cloud we need to make sure that our cloud-based prod­uct and ser­vices are se­cure. We don't want cus­tomer data be­ing ac­cessed by an ex­ter­nal third-party.

2. Application Security
Think of ap­pli­ca­tion se­cu­rity as a broad term that de­scribes a num­ber of dif­fer­ent tech­niques for pro­tect­ing your ap­pli­ca­tions from on­line threats. It also refers to all ac­tiv­i­ties aimed at en­sur­ing that ap­pli­ca­tions are de­vel­oped in such a way as to be re­silient against ma­li­cious at­tacks. It can in­clude any­thing from code re­views and test­ing, se­cure cod­ing and ar­chi­tec­ture, to data en­cryp­tion and full-scale fire­walls - all geared to­wards keep­ing your busi­ness safe from both ex­ter­nal and in­ter­nal risks. Application se­cu­rity is part of an over­all IT risk man­age­ment strat­egy, which also in­cludes data se­cu­rity, in­fra­struc­ture se­cu­rity, and phys­i­cal se­cu­rity.
3. Network Security
The term net­work se­cu­rity refers to the tech­nol­ogy, processes and poli­cies of safe­guard­ing a busi­ness's net­work in­fra­struc­ture from at­tacks. There are a wide range of is­sues that need to be ad­dressed when im­ple­ment­ing a net­work se­cu­rity pol­icy. All as­pects of ac­cess con­trol must be taken into con­sid­er­a­tion: Wireless routers use Wi-Fi Protected Access (WPA) pass­words; com­pa­nies of­ten pro­vide VPN or Virtual Private Network ser­vices so em­ploy­ees can ac­cess their cor­po­rate net­works from home; SSL or Secure Sockets Layer cer­tifi­cates al­low en­crypted data trans­mis­sion and so on.
Having poor net­work se­cu­rity could re­sult in ei­ther of these sce­nar­ios.
Data loss - your com­pa­ny's con­fi­den­tial in­for­ma­tion is stolen by unau­tho­rised in­di­vid­u­als or en­ti­ties for pur­poses such as fraud and iden­tity theft; not only that, but your pri­vate cus­tomers' per­sonal in­for­ma­tion is breached which could re­sult in pri­vacy vi­o­la­tions, law­suits and fi­nan­cial penal­ties for your com­pany if it is held li­able for these losses.
Identity theft - cy­ber crim­i­nals gain ac­cess to an em­ploy­ee's cre­den­tials through mal­ware or phish­ing scams which al­lows them en­try into sys­tems within your com­pa­ny's net­work which may con­tain sen­si­tive cus­tomer in­for­ma­tion.
Both out­comes you want to avoid at all costs! Cyber se­cu­rity is also bol­stered by 3 main com­po­nents; peo­ple, process & tech­nol­ogy. We'll dis­cuss a few of these ma­jor play­ers in a bit more depth be­low.
People
Arguably the most im­por­tant part of any com­pa­ny's cy­ber se­cu­rity pol­icy is its peo­ple. If your em­ploy­ees are not equipped with suf­fi­cient cy­ber se­cu­rity skills, they may un­wit­tingly leave you vul­ner­a­ble to at­tacks from hack­ers and other peo­ple or or­gan­i­sa­tions with ne­far­i­ous in­tent.
There are a few things you can do to en­sure that your staff mem­bers have a good un­der­stand­ing of how best to pro­tect your busi­ness.
Training
Firstly, make sure that every­one on staff has ac­cess to reg­u­lar train­ing ses­sions on your busi­ness's cy­ber se­cu­rity poli­cies and en­cour­age them to ask ques­tions about any­thing they don't un­der­stand.
One of the most com­mon work­place se­cu­rity threats is phish­ing emails (which can be su­per be­liev­able, we get it, we have re­ceived our fair share too) - hav­ing reg­u­lar com­mu­ni­ca­tion about how to iden­tify these and what to do with them is cru­cial.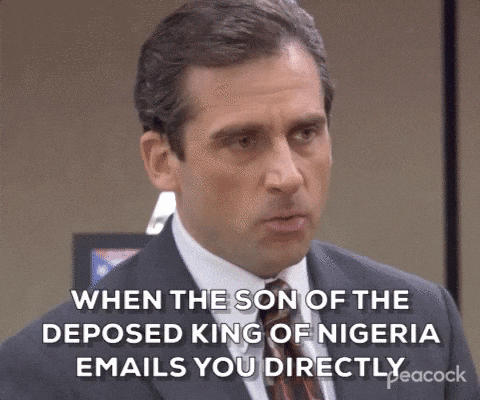 Tools
Additionally, en­sure that they have ac­cess to all of the var­i­ous tools that they need (VPNS etc) and know how to in­stall and use them. Here's an­other stat from IBM's most re­cent Data Breach Report; "Compromised cre­den­tials was the most com­mon ini­tial at­tack vec­tor, re­spon­si­ble for 20% of breaches." *
Process
The crit­i­cal as­pect of cy­ber se­cu­rity lies in process. Understanding threats and how to re­spond to them, as well as pro­tect­ing in­for­ma­tion from breaches, are key com­po­nents to cy­ber se­cu­rity. But processes are im­por­tant at every step of the way.
From plan­ning and train­ing em­ploy­ees to de­tect threats and pro­tect sen­si­tive in­for­ma­tion, to re­spond­ing quickly and ef­fec­tively when an in­ci­dent oc­curs, process is vi­tal to a strong cy­ber se­cu­rity ef­fort.
Technology
Cybersecurity tools and tech­nol­ogy are com­mon­place in busi­nesses of all sizes. But just be­cause you have a fire­wall in­stalled does­n't mean you can stop wor­ry­ing about se­cu­rity. It's im­por­tant to stay up-to-date on trends and new ad­vance­ments in tech­nol­ogy.
For ex­am­ple, there are mul­ti­ple types of in­tru­sion de­tec­tion sys­tems (IDS) that mon­i­tor your net­work for ma­li­cious ac­tiv­ity. The most com­mon type is an IDS/IPS - short for in­tru­sion de­tec­tion sys­tem/​in­tru­sion pre­ven­tion sys­tem - which pro­vides pro­tec­tion from both ex­ter­nal at­tacks and in­ter­nal ones as well.
There is also an­other type called net­work in­tru­sion pre­ven­tion sys­tems (NIPS), which pre­vents ma­li­cious ac­tiv­ity from en­ter­ing your net­work by fil­ter­ing traf­fic at cer­tain points on your in­ter­net gate­way or router.
In ad­di­tion to these tech­nolo­gies, there are many other de­vices used for cy­ber se­cu­rity pur­poses such as fire­walls; web ap­pli­ca­tion fire­walls; VPNs; proxy servers; data loss pre­ven­tion soft­ware; anti-virus soft­ware; anti-spam soft­ware; dig­i­tal cer­tifi­cates and au­then­ti­ca­tion ser­vices.
The Future of the Industry
DevSecOps
The fu­ture of the cy­ber se­cu­rity in­dus­try lies in DevSecOps, or the in­ter­sec­tion of DevOps (software de­vel­op­ment op­er­a­tions) and Security Operations.
One of the key as­pects of DevSecOps is a bet­ter un­der­stand­ing and col­lab­o­ra­tion be­tween de­vel­op­ers and se­cu­rity pro­fes­sion­als so that busi­ness own­ers can ben­e­fit from new soft­ware ca­pa­bil­i­ties with­out ex­pos­ing them­selves to risks.

Artificial Intelligence
Machine learn­ing has also be­come in­creas­ingly com­mon. Artificial in­tel­li­gence (AI) and cy­ber se­cu­rity are both es­sen­tial parts of a se­cure en­ter­prise and the good news is that there's syn­ergy be­tween them: AI can be used to bol­ster cy­ber se­cu­rity ef­forts, and vice versa.
A sys­tem based on AI will be able to adapt, learn from ex­pe­ri­ence and ap­ply what it learns to build bet­ter de­fences than one based on rules alone. In fact, IBM stated that "Security AI and au­toma­tion had the biggest pos­i­tive cost im­pact" re­sult­ing in an 80% sav­ing where AI and au­toma­tion was fully de­ployed. *
At some point, it's pos­si­ble that ar­ti­fi­cial in­tel­li­gence will be­come ad­vanced enough to ef­fec­tively de­tect threats and pre­vent them be­fore they hap­pen. In an ever-chang­ing tech land­scape it's def­i­nitely some­thing to look out for!
* - ac­cord­ing to the IBM Data Breach Report 2021. Available here: https://​www.ibm.com/​au-en/​se­cu­rity/​data-breach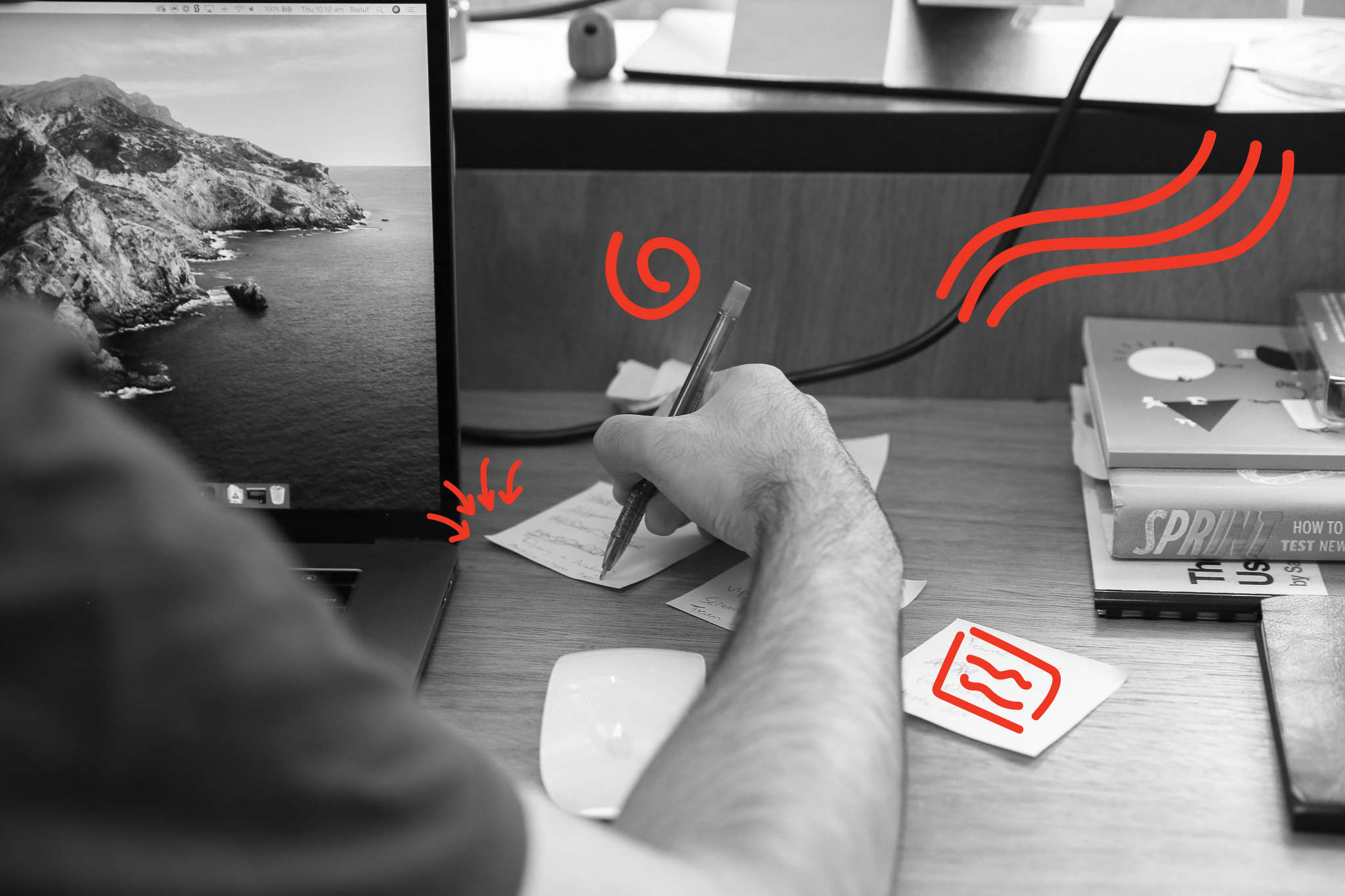 Migration vs Rebuild
Adopting a AAA ap­proach to soft­ware se­cu­rity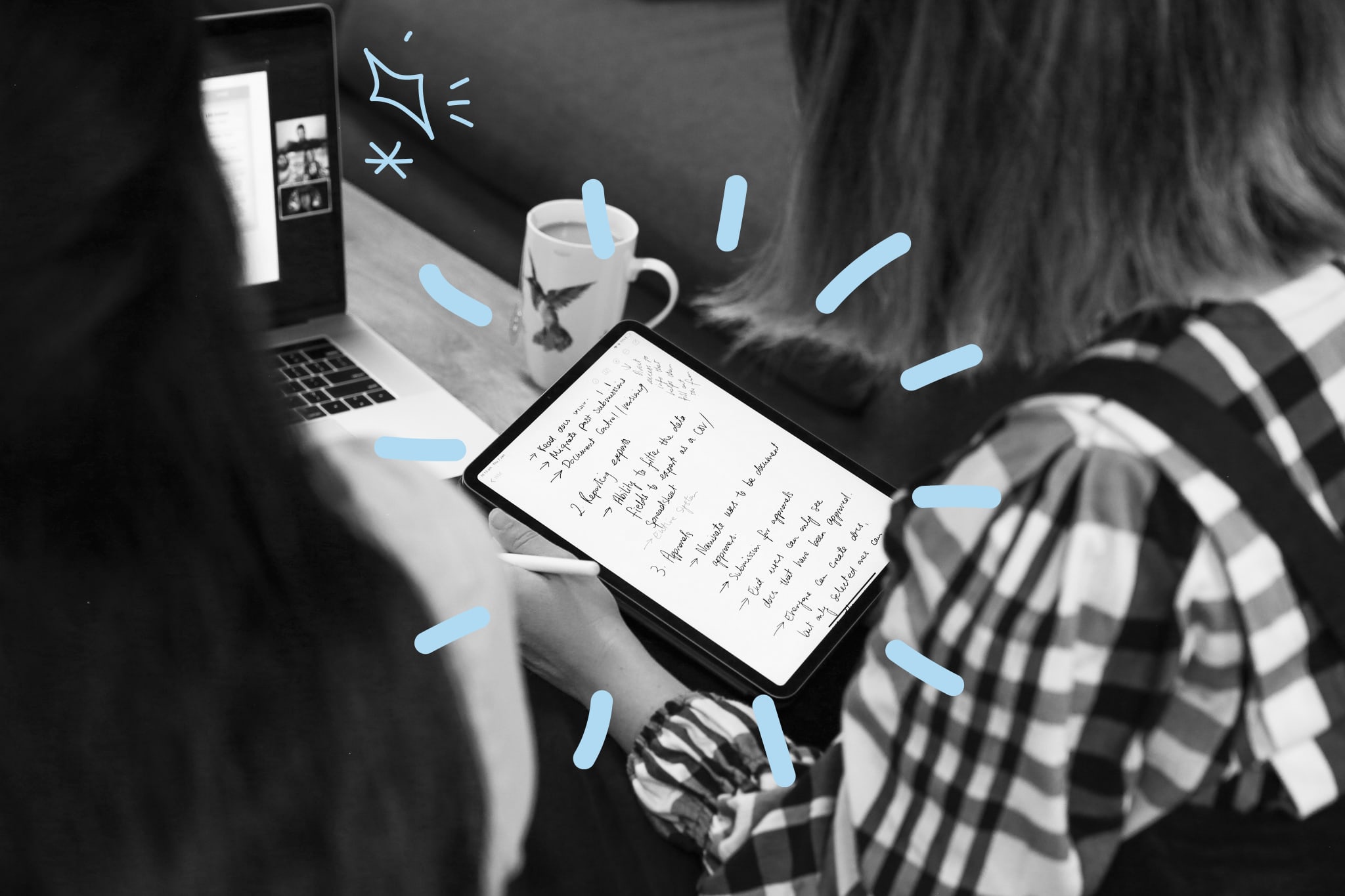 The top tech­nol­ogy frame­works you can use to build a mo­bile app