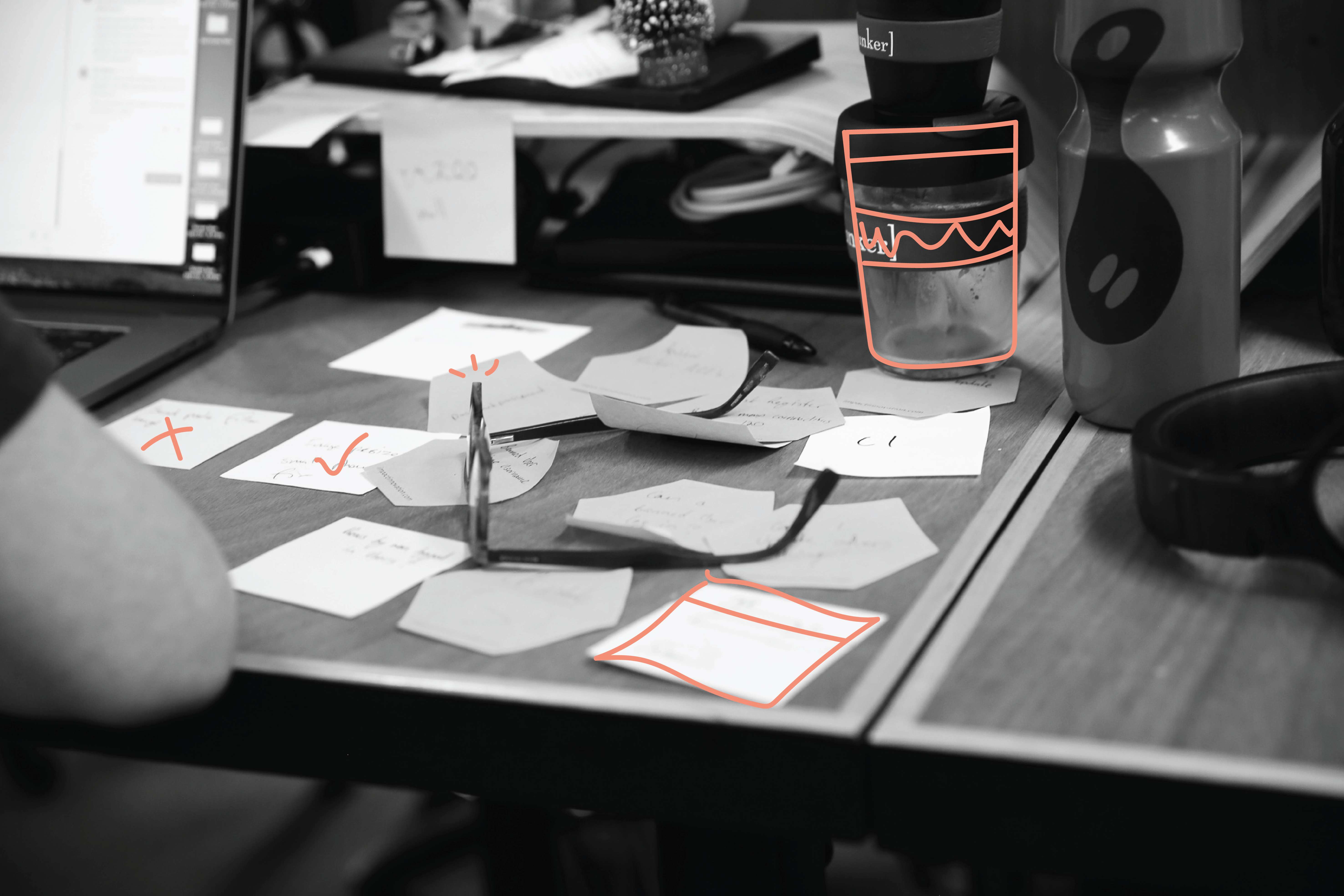 What Is The Difference Between Customer Success Management And Product Management?
CUSTOMER SUCCESS
Two job roles that are grow­ing in de­mand in the tech in­dus­try to­day are Product Manager (PM) and Customer Success Manager (CSM). While a Product Manager is some­one who takes care of the prod­uct roadmap and its suc­cess, a Customer Success Manager is re­spon­si­ble for en­sur­ing that the prod­uct is con­tribut­ing to the cus­tomer's suc­cess.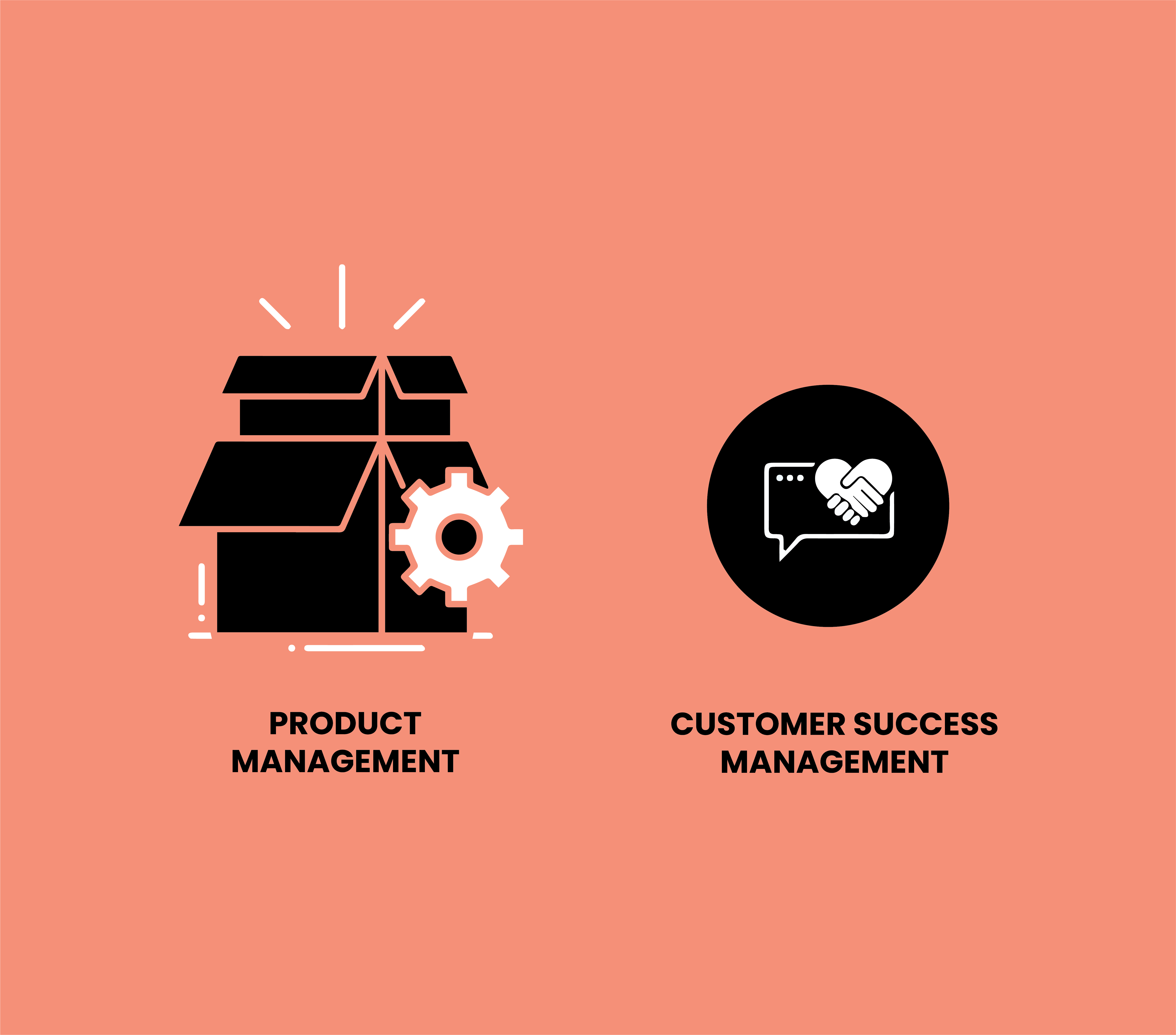 In this blog, we will dis­cover the re­spon­si­bil­i­ties each role comes with, their im­por­tance, and find out if there are any sim­i­lar­i­ties (or not). So here we go:
Customer Success Manager
Customer suc­cess man­age­ment is dri­ven by the mo­ti­va­tion that the cus­tomer must be able to de­rive max­i­mum value from your prod­uct or ser­vice. The fo­cus of a cus­tomer suc­cess man­ager is to en­sure that the cus­tomer's as­so­ci­a­tion with your com­pany is suc­cess­ful.
More re­cently, CSM is be­ing iden­ti­fied as crit­i­cal to gen­er­at­ing re­peat busi­ness from the clients. While the Account Manager is the first point of con­tact for the client they are not fo­cused on the right adop­tion of the prod­uct by the clien­t's team. Once the client has pur­chased the prod­uct or ser­vice, it is par­tic­u­larly im­por­tant that the users from the cus­tomer's team are able to ex­tract the right value from the prod­uct. This is where CSM's role comes into play.
A CSM should be able to:
Analyse the ex­act needs of the cus­tomer's team and ed­u­cate them on how to ob­tain the real ben­e­fit from the prod­uct
Empathise with the cus­tomer and act as a guide that in­flu­ences and builds trust be­tween the two or­gan­i­sa­tions
By now, the im­por­tance of the CSM role would be clear. Think of them as the clien­t's trusted part­ner in your or­gan­i­sa­tion whose main ob­jec­tive is not to get busi­ness from the cus­tomer but to en­sure the cus­tomer is happy. As the cus­tomer is sat­is­fied with the re­turn on their in­vest­ments into your prod­uct, they should re­turn to you for re­peat busi­ness.
Product Manager
A prod­uct man­ager is some­one who not only un­der­stands the users' needs but also the larger busi­ness ob­jec­tive, trans­lates these needs to their team of de­vel­op­ers, and then en­sures that these fea­tures get built into the prod­uct by co­or­di­nat­ing the de­vel­op­ment.
Ben Horowitz, CEO of Opsware, once de­fined the PM as the CEO of the prod­uct. Their re­spon­si­bil­ity is to cap­ture pain-points, pre­pare the prod­uct roadmap and en­sure the de­vel­op­ers un­der­stand the vi­sion. Once the de­vel­op­ment team is on­board, a prod­uct man­ager's role is to en­sure the time­line is met. They have the fi­nal au­thor­ity on the prod­uct.
Martin Eriksson, a vet­eran prod­uct man­ager and co-founder of the world's largest prod­uct con­fer­ence, ProductTank, de­fined the role as an in­ter­sec­tion of Tech, UX, and Business in his blog, and rep­re­sented it with a sim­ple Venn di­a­gram be­low.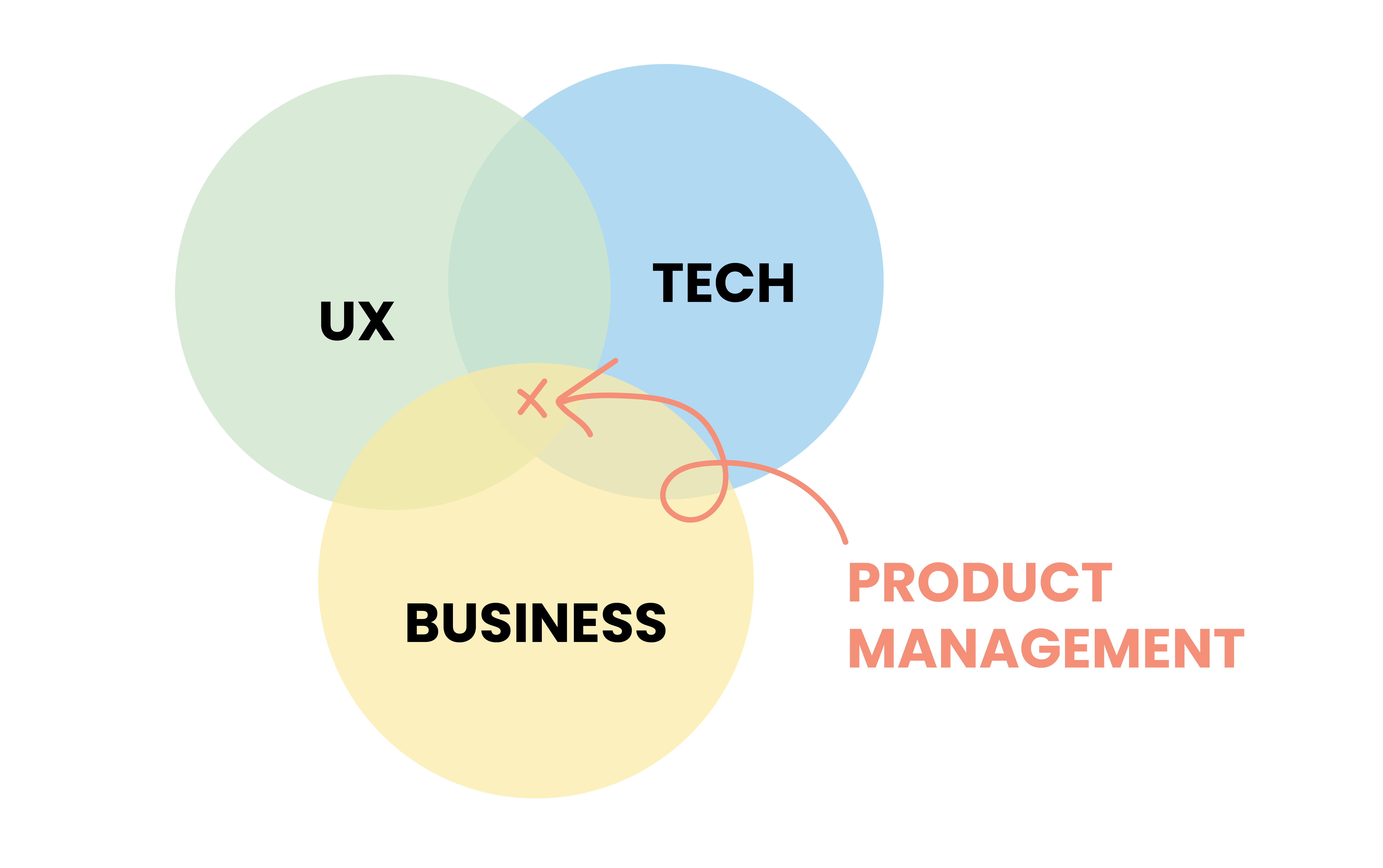 Both de­f­i­n­i­tions are help­ful in un­der­stand­ing the im­por­tance of a good Product Manager for the suc­cess of the prod­uct. They are crit­i­cal to lead­ing the pro­duc­t's evo­lu­tion and growth and hence di­rectly in­flu­ence the suc­cess of a tech prod­uct com­pany. A well-built prod­uct is also im­por­tant for the cus­tomer's suc­cess.
How are they dif­fer­ent?
A CSM's role is to en­sure cus­tomers are get­ting the re­turn on their in­vest­ment. They will take a struc­tured ap­proach, mea­sure in­di­vid­ual client sat­is­fac­tion, and en­sure clien­t's is­sues are re­solved. A PM on the other hand makes de­ci­sions on the prod­uct. While they should keep cus­tomers' suc­cess in mind they will not fo­cus on every in­di­vid­ual cus­tomer. Their fo­cus is on the prod­uct fea­tures that are most de­sired and would be used by the gen­eral tar­get au­di­ence.
Another ma­jor dif­fer­ence, you would have iden­ti­fied al­ready is that the PM plays a larger role while the prod­uct is be­ing con­cep­tu­alised, de­vel­oped, and en­hanced, whereas a CSM's role be­comes im­por­tant when the prod­uct is be­ing im­ple­mented and utilised by the cus­tomer.

Do these two roles in­ter­act?
Now you might be won­der­ing, does a tech com­pany need both the roles, and if these roles ever in­ter­act with each other? The short an­swer is yes, tech com­pa­nies to­day need both po­si­tions as they play dis­tinct func­tions. There is also some­times an over­lap where a PM and CSM might work to­gether to en­sure the cus­tomer ex­pec­ta­tions are ful­filled.
A CSM is uniquely po­si­tioned to help the PM to de­velop and im­prove the prod­ucts by cap­tur­ing cus­tomer feed­back. When a PM nar­rows their fo­cus on the prod­uct, they can some­times lose sight of the cus­tomer's needs, and this is where CSM can help. After they have gath­ered cus­tomer feed­back and re­quire­ment for new fea­tures from the cus­tomer, they can work with the PM on ex­e­cut­ing the ideas. A CSM would act as the voice of the cus­tomer and the PM would en­sure that the busi­ness ob­jec­tives are kept in mind while tak­ing the de­ci­sion on these fea­tures or changes.
Thus, it is crit­i­cal that the PM and CSM teams main­tain a healthy chan­nel of com­mu­ni­ca­tion as well as a strong work­ing re­la­tion­ship to en­sure con­tin­ual growth of the prod­uct, on­go­ing cus­tomer sat­is­fac­tion, and the health of the busi­ness.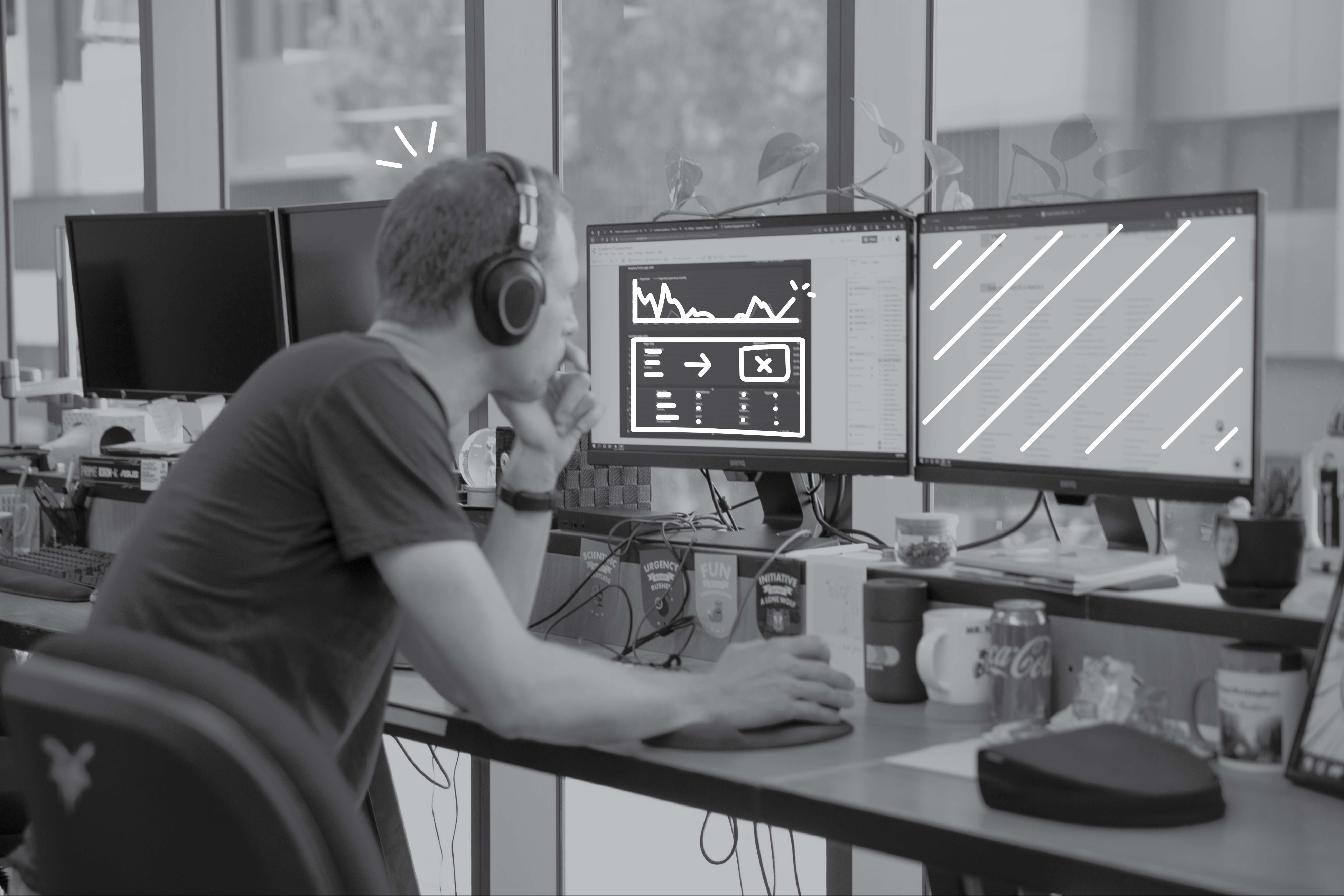 Why Is Product Success a Precursor to Customer Success?
Product Success and Client Satisfaction