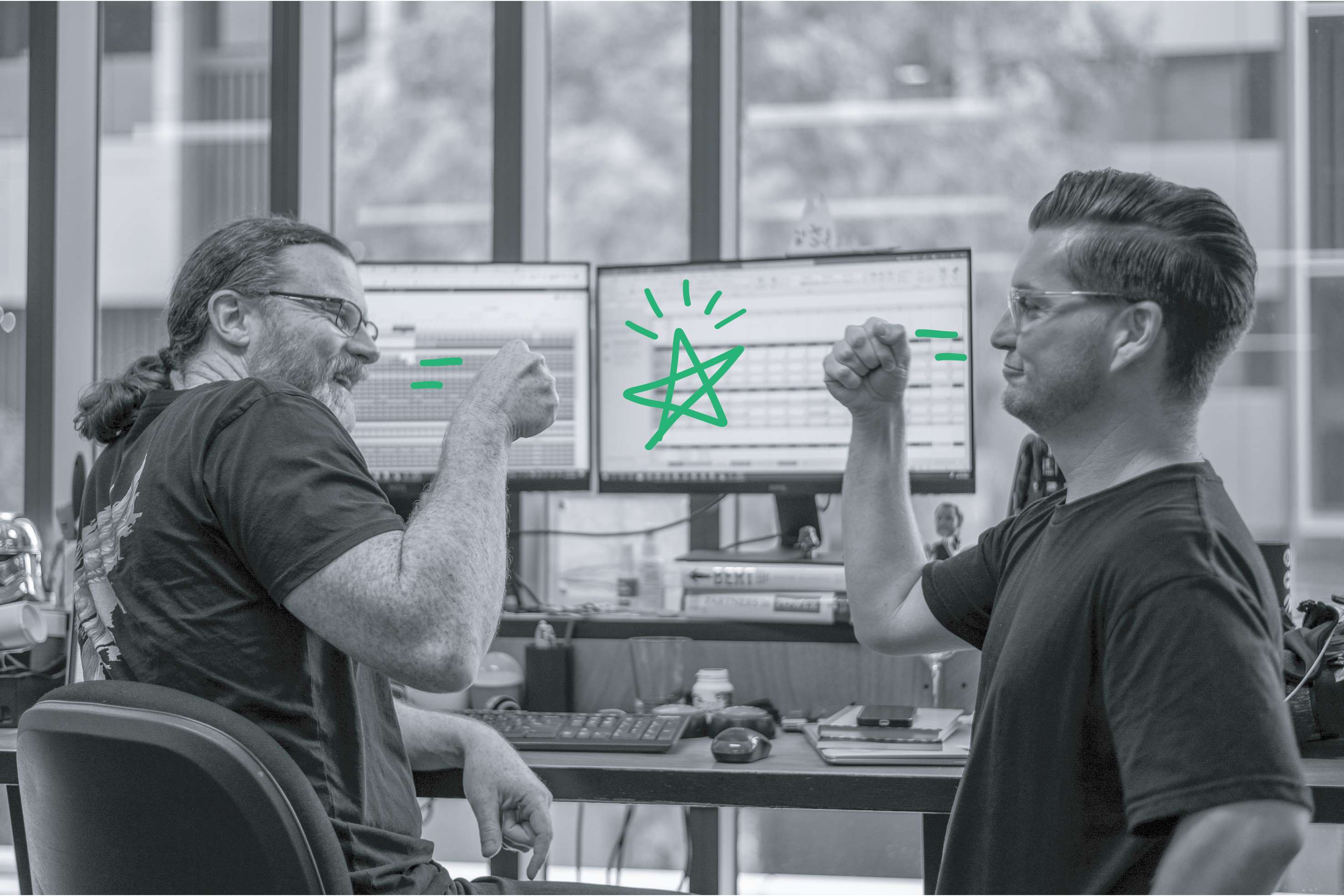 How Can IT Teams Prepare For Workplace Modernisation?
CLOUD MIGRATION
In the pre-Covid era, or­gan­i­sa­tions had started work­ing on mod­ernising their work­places. While young tech start-ups were born in the dig­i­tal age and had al­ready set up tools and processes for a dig­i­tal work­place, older en­ter­prise or­gan­i­sa­tions were only just open­ing to the con­cepts of re­mote teams, cloud-based tech­nol­ogy in­fra­struc­ture, and vir­tual meet­ings.
The pan­demic ac­cel­er­ated this process of mod­ernising the work­place. Suddenly, most or­gan­i­sa­tions were forced to shift to re­mote work­ing con­di­tions and IT teams strug­gled to get all the rel­e­vant in­fra­struc­ture in place. Some or­gan­i­sa­tions took it as an op­por­tu­nity to com­pletely over­haul their work­place whereas some de­cided to do the nec­es­sary only. However, there is no deny­ing the fact that the work­place would never be the same again. More and more com­pa­nies have mod­ernised the work­place or are cur­rently in the process of do­ing so.
What is a mod­ern work­place?
Each de­f­i­n­i­tion might vary but broadly here are some fea­tures that de­fine mod­ern work­places:
Use of dig­i­tal tech­nol­ogy for busi­ness processes
A whole­saler can use busi­ness ap­pli­ca­tions like ERP tools to man­age all their sup­ply chain processes from within the tool.
Remote teams and abil­ity to work from any­where
At WorkingMouse, we have Atlassian's Confluence as our on­line Wiki to up­date and man­age in­ter­nal as well cus­tomer pro­ject re­ports. Our teams can work from the of­fice or home on any given day.
Online col­lab­o­ra­tion and com­mu­ni­ca­tion
We use tools like Miro for on­line col­lab­o­ra­tions and team work­shops and Zoom for all vir­tual meet­ings.
Modern work cul­ture and em­ployee ex­pe­ri­ence
With the fo­cus on learn­ing and de­vel­op­ment, in­clu­sion, and cel­e­brat­ing every­body's suc­cesses, the Employee Experience team at WorkingMouse have been able to de­velop a cul­ture that pro­vides the team mem­bers a great en­vi­ron­ment at work.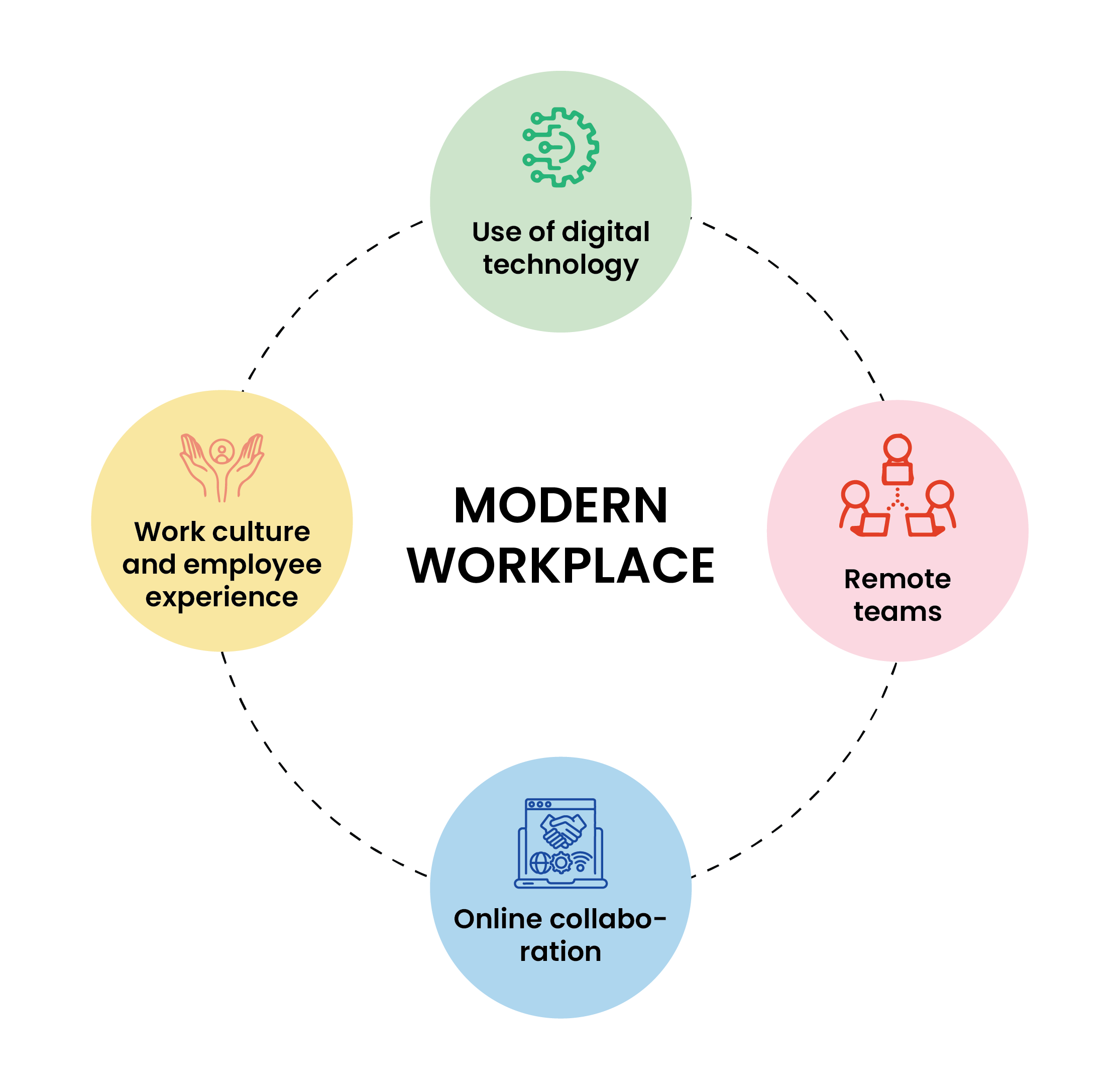 In to­day's dig­i­tal econ­omy, it is more im­por­tant than ever to mod­ernise the work­place. Here's why:
Efficiency and pro­duc­tiv­ity – With a good struc­ture, the right tools, and well-de­fined processes, the ef­fi­ciency of the team can be im­proved. Imagine a pro­cure­ment team mem­ber fill­ing out pa­per-based forms to keep track of pur­chases and then en­ter­ing them all onto ex­cel sheets. And now imag­ine the same team mem­ber man­ag­ing all the pur­chases and in­ven­tory through a cen­tral plat­form, ac­ces­si­ble from any­where. So many processes nowa­days can be digi­tised to im­prove the ef­fi­ciency and pro­duc­tiv­ity of the team.
Skills and tal­ent pool - Sometimes the lo­ca­tion of your busi­ness can be a big rea­son for its in­abil­ity to scale be­yond a cer­tain point. There could be mul­ti­ple is­sues but one of the big chal­lenges you might face is the avail­abil­ity of the tal­ent pool. With a re­mote work­ing in­fra­struc­ture and tools, you can hire the best tal­ent across ge­o­gra­phies with­out lim­i­ta­tions.
Agility - With the use of tech­nol­ogy tools, busi­nesses to­day can be­come more ag­ile to mar­ket changes. This agility is im­por­tant both in­ter­nally and ex­ter­nally. With a mod­ern work­place, faster de­ci­sion mak­ing, and im­ple­men­ta­tion can be achieved thus al­low­ing the busi­nesses to adapt and lead the changes pro­duc­tively and cost-ef­fec­tively.
Job sat­is­fac­tion – Gone are the days when em­ploy­ees used to stay loyal to an or­gan­i­sa­tion for 10 years or more. With a more con­nected world than ever, the im­por­tance of sat­is­fac­tion at work is very im­por­tant for em­ploy­ees to stay with any or­gan­i­sa­tion. According to this Gartner press re­lease in April 2021, a quar­ter of Australian em­ploy­ees are seek­ing a new job. With mod­ern tools and poli­cies, or­gan­i­sa­tions can cre­ate a cul­ture that al­lows flex­i­bil­ity to em­ploy­ees and thus lead­ing to higher sat­is­fac­tion and re­ten­tion.
For ex­am­ple, if em­ploy­ees are al­lowed to work from home for a cou­ple of days a week, they can avoid travel time to work and spend more time with fam­ily. All they need is ac­cess to the re­sources, com­mu­ni­ca­tion chan­nels and trust from the or­gan­i­sa­tion.
A work­force that is tal­ented, ef­fi­cient, and sat­is­fied is the key in­gre­di­ent of the suc­cess recipe for any or­gan­i­sa­tion. As these met­rics im­prove, the per­for­mance of the team would go up lead­ing to a health­ier or­gan­i­sa­tion.
While work is still very im­por­tant for us af­ter the pan­demic there has been a shift in how we mea­sure the value of work, health, and fam­ily in our lives. Having a mod­ern work­place also leads to greater adapt­abil­ity for or­gan­i­sa­tions to the chang­ing land­scape of how our per­cep­tions have changed to­wards work and re­tain­ing the tal­ent.

Role of the IT teams in mod­ernising work­places
Modernising the work­place is an on­go­ing process. These are some of the key ma­jor com­po­nents of a mod­ern work­place that the IT team must fo­cus on:
Cloud in­fra­struc­ture
Setting up a vir­tual or­gan­i­sa­tion where all the re­sources, tools, and doc­u­ments are ac­ces­si­ble re­motely is the first ma­jor step. The IT teams need to plan the cloud in­fra­struc­ture they would need to make this pos­si­ble. Also se­lect­ing and im­ple­ment­ing the right cloud-based SAAS tools is equally im­por­tant. For ex­am­ple, when WorkingMouse de­cided to go re­mote dur­ing 2020, we set up Microsoft SharePoint for stor­age and shar­ing our files, Atlassian's Confluence for doc­u­men­ta­tion and re­ports and Ganttic for man­ag­ing team util­i­sa­tion.
Communication chan­nels
Whether it's re­mote desk­top ac­cess to the em­ploy­ees, on­line com­mu­ni­ca­tion, vir­tual meet­ings, or col­lab­o­ra­tion, it is of ut­most im­por­tance that the right com­mu­ni­ca­tion chan­nels are set up. This al­lows the em­ploy­ees to work as a team even while not be­ing phys­i­cally pre­sent in the same lo­ca­tion. For our brain­storm­ing ses­sions at WorkingMouse, we ear­lier used to have white­boards and sticky notes which were re­placed by on­line col­lab­o­ra­tions tools like Miro and Menti. Enterprise-level Zoom was also set up for all our meet­ings.
Legacy ap­pli­ca­tion mod­erni­sa­tion
If your or­gan­i­sa­tion is cur­rently us­ing legacy busi­ness soft­ware that has not been mod­ernised in the last 10-15 years, it would soon be­come a li­a­bil­ity than an as­set (if it has­n't al­ready). The tools that needed to be down­loaded on a desk­top will have re­mote ac­ces­si­bil­ity con­cerns and ap­pli­ca­tions built on older tech­nolo­gies, like Visual Basic, are harder to main­tain and en­hance. Legacy ap­pli­ca­tion mod­erni­sa­tion is crit­i­cal to al­low the ap­pli­ca­tions to be hosted on the cloud, adopt newer tech­nolo­gies, and im­prove func­tion­al­ity through adapt­ing to changes in the busi­ness processes.
If you want to learn more about the meth­ods to achieve legacy mod­erni­sa­tion for your busi­ness ap­pli­ca­tions and down­load our free re­sources, such as the Legacy Modernisation Manual, you can head to our legacy mod­erni­sa­tion page.
Security
Setting up a se­cure dig­i­tal en­vi­ron­ment is crit­i­cal for the suc­cess of a mod­ern work­place. With the rise in the use of dig­i­tal plat­forms, en­ter­prise se­cu­rity vul­ner­a­bil­i­ties have also gone up and hence it is im­por­tant to es­tab­lish the right tools and processes to mit­i­gate these risks. For ex­am­ple, our tech­nol­ogy team has up­graded the in­fra­struc­ture and set up strict poli­cies to en­sure se­cu­rity of the ap­pli­ca­tions and data. We also use a se­cure VPN tun­nel for all our re­mote desk­top ac­cess.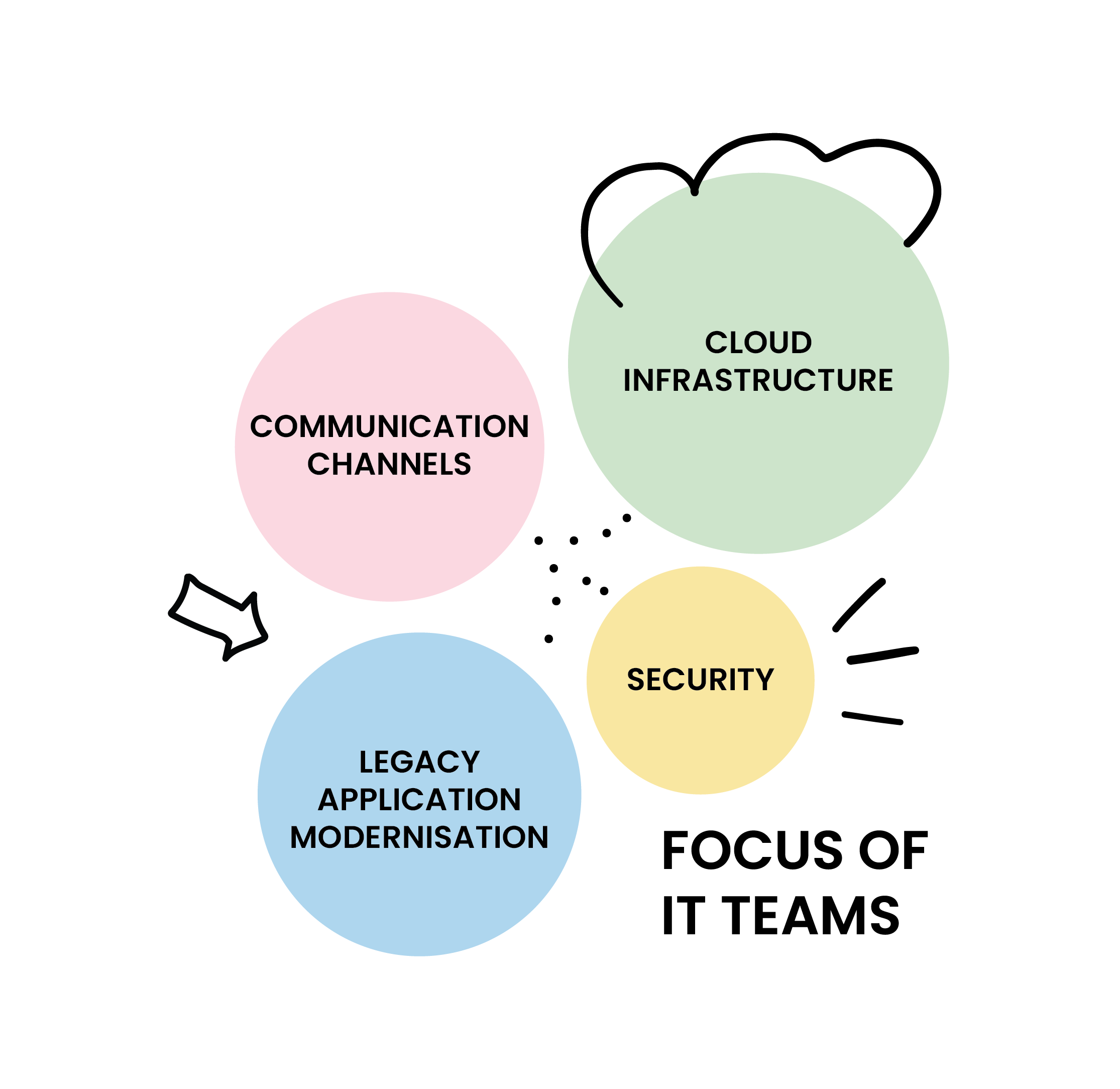 Apart from just us­ing the mod­ern tools and ap­pli­ca­tions, other ini­tia­tives within the or­gan­i­sa­tion are also im­por­tant for im­ple­ment­ing the changes. Some of these would be:
Leadership buy-in
Employee train­ing
Change man­age­ment
These ini­tia­tives are of­ten un­der­taken with the IT and HR teams work­ing to­gether.
If you are look­ing to re­model your work­place and need a team with vast ex­pe­ri­ence in legacy soft­ware mod­erni­sa­tion to look at your busi­ness ap­pli­ca­tions, you can con­tact us.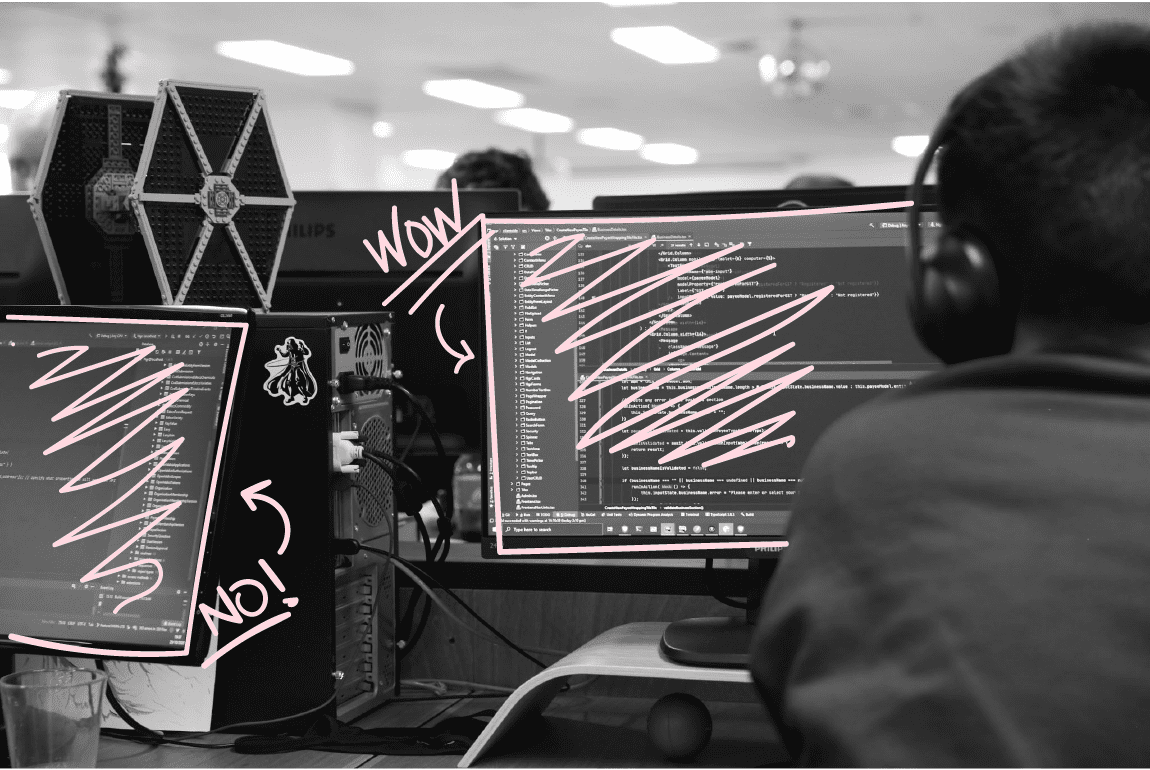 Legacy System Migration Do's and Don'ts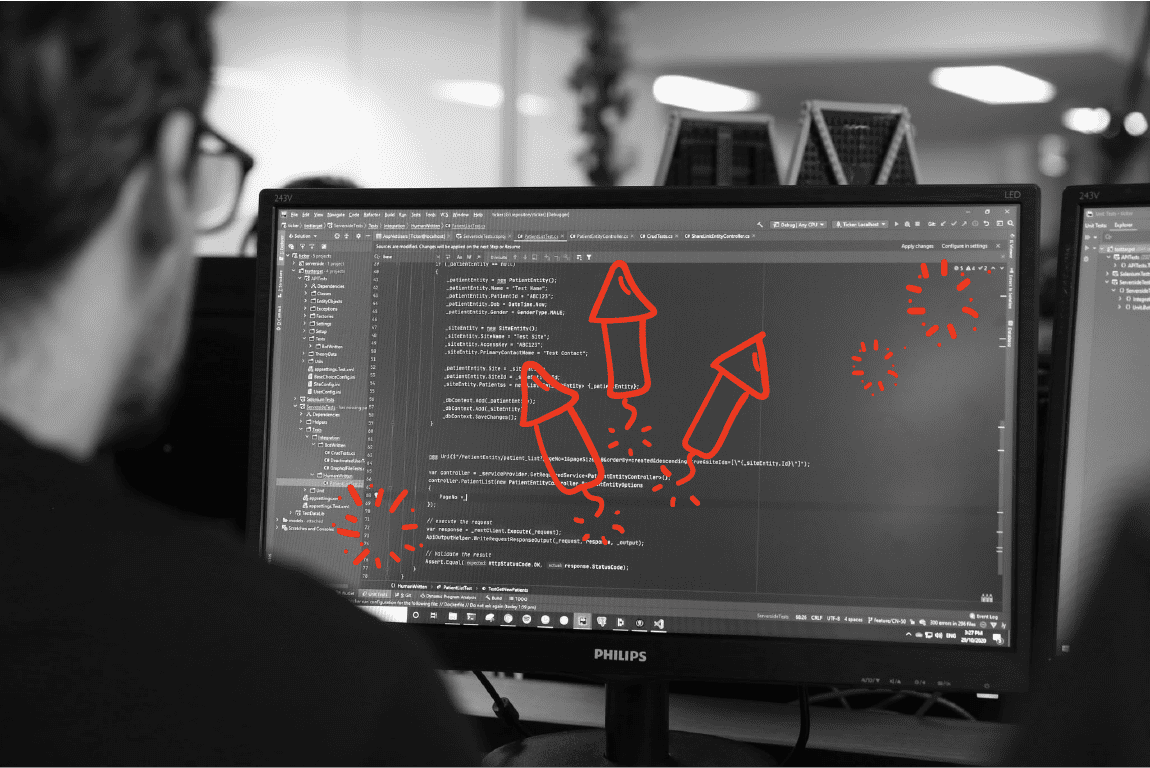 Using the fire­cracker method for legacy mi­gra­tion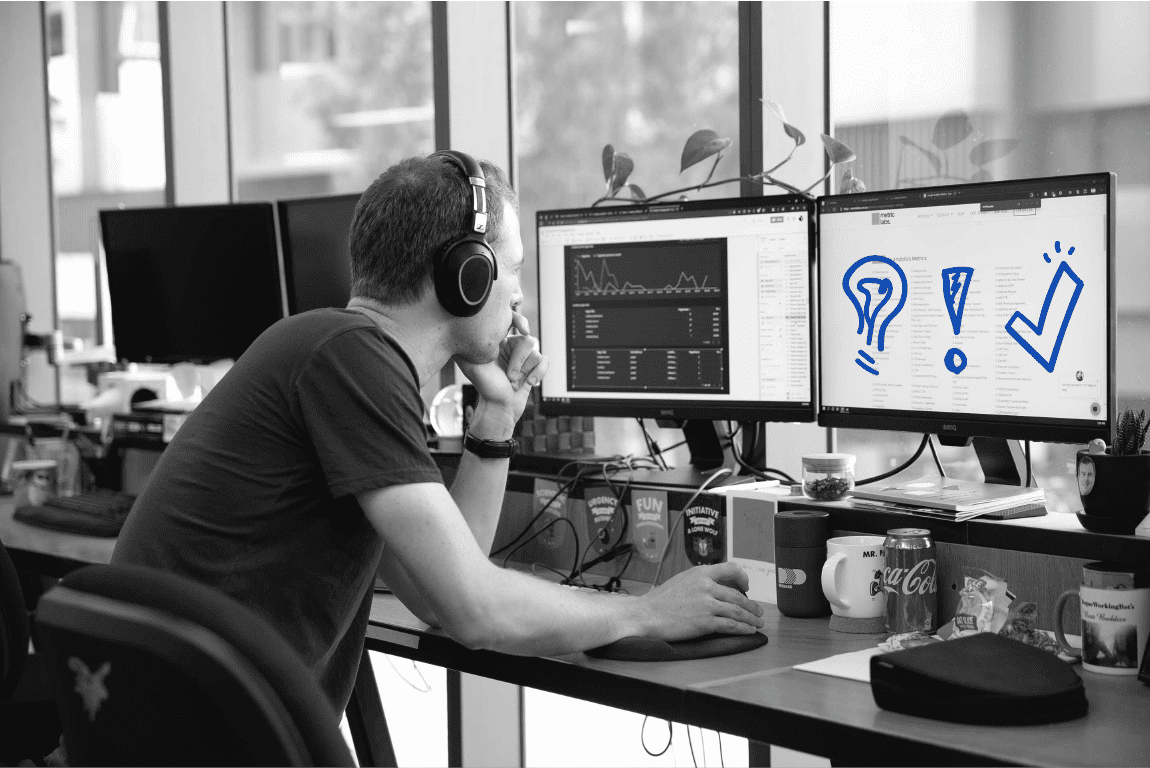 Mitigating the risks of brown­fields de­vel­op­ment