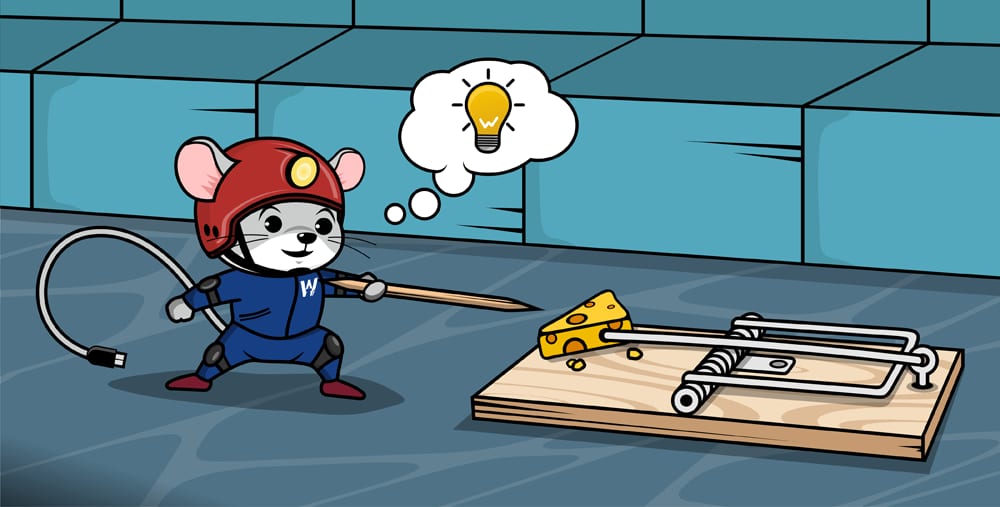 4 Cultural Challenges in Software Migration
CLOUD MIGRATION
Software mi­gra­tion is no easy feat, even for those most ex­pe­ri­enced in cloud mi­gra­tion ser­vices or legacy mi­gra­tion. Technology is in a time of tran­si­tion - we are see­ing a rush of en­ter­prise soft­ware mov­ing to a cloud com­put­ing en­vi­ron­ment. A lot of es­tab­lished busi­nesses have been able to 'get away' with us­ing legacy sys­tems that are based on old, out­dated soft­ware and hard­ware se­tups. But no more.
For soft­ware ven­dors, the prize is to of­fer their prod­ucts in the cloud, i.e. as on-de­mand sub­scrip­tion model like Software-as-a-Service (SaaS). By hav­ing a SaaS of­fer­ing a busi­ness is in po­si­tion to take ad­van­tage of the de­mand for busi­nesses look­ing to con­sume cloud-based soft­ware. So, I have pre­vi­ously pre­sented a tech­ni­cal mi­gra­tion path, but we also need to con­sider the equally chal­leng­ing as­pects of or­gan­i­sa­tional change.
"If you can't de­scribe what you are do­ing as a process, you don't know what you're do­ing." W. Edwards Deming
There are ways to make your soft­ware mi­gra­tion process as pain­less as pos­si­ble. As long as you keep a few sim­ple things in mind through­out the process - and ex­er­cise some pa­tience! - the hard part of your soft­ware mi­gra­tion jour­ney will be over be­fore you know it, and you can start on the fun parts of mak­ing your new soft­ware bet­ter and bet­ter with every it­er­a­tion.
1. Don't wait, ed­u­cate
First and fore­most you need to get user buy-in. Take the first op­por­tu­nity pos­si­ble to get your em­ploy­ees and clients ready for your new sys­tem. It's re­ally im­por­tant to have every­one on board with the process and to give plenty of no­tice, so as to cause as lit­tle dis­rup­tion as pos­si­ble.
2. Don't think you'll get it in one go
If you don't break the pro­ject down into it­er­a­tions or sprints, you will be sorely dis­ap­pointed. Don't go for an en­tire sys­tem rewrite in one go. More to the point, you won't be able to rewrite your sys­tem in one go! An it­er­a­tive process al­lows you to iden­tify is­sues as you go and main­tain flex­i­bil­ity in re­solv­ing prob­lems. I usu­ally rec­om­mend it­er­a­tions that are purely ded­i­cated to gain­ing feed­back from users be­fore fur­ther changes to the soft­ware.
3. Don't frus­trate the user
Users ex­pect a world class ex­pe­ri­ence. Half of this bat­tle is sim­ply not to an­noy them and lower as many bar­ri­ers as pos­si­ble. Losing data is a sure fire way to frus­trate users, like in the case of the iPhone 6S. The con­cern that a trans­fer to a new cloud com­put­ing en­vi­ron­ment will some­how 'wipe' the sys­tem is a myth. There are ef­fec­tive cloud sys­tems out there that will take your old data and make it work within the new en­vi­ron­ment.
4. Don't un­der­es­ti­mate do­main analy­sis
It's easy to fall into the trap of think­ing that since you built the soft­ware pre­vi­ously - most likely as a sys­tem in­stalled lo­cally on a com­puter - that you have an un­der­stand­ing of the do­main and its a sim­ple process of trans­fer­ring your knowl­edge. The re­al­ity is that it's not that sim­ple. The new cloud of­fer­ing will have many op­por­tu­ni­ties to rein­vent your user ex­pe­ri­ence and take your soft­ware to the next level. There needs to be ded­i­cated do­main analy­sis, users and ex­perts on the pro­ject. They can also dou­ble as ad­vo­cates of the new soft­ware and gain user buy-in.
In sum­mary, any change man­age­ment process is go­ing to have its chal­lenges. Planning, think­ing about the prob­lem and con­sid­er­ing how it will prag­mat­i­cally roll­out is im­por­tant to a suc­cess­ful pro­ject. Engaging users and stake­hold­ers early can sig­nif­i­cantly re­duce the risk of a soft­ware mi­gra­tion process. Like our mas­cot try­ing to get the cheese out of the trap, you need to be pre­pared (with hel­mets and padding) and have the right tools (a tooth­pick to en­sure a safe dis­tance) - then you will not get caught in the trap!
If you are not sure of the tools avail­able to you, check out our legacy mi­gra­tion re­source hub!