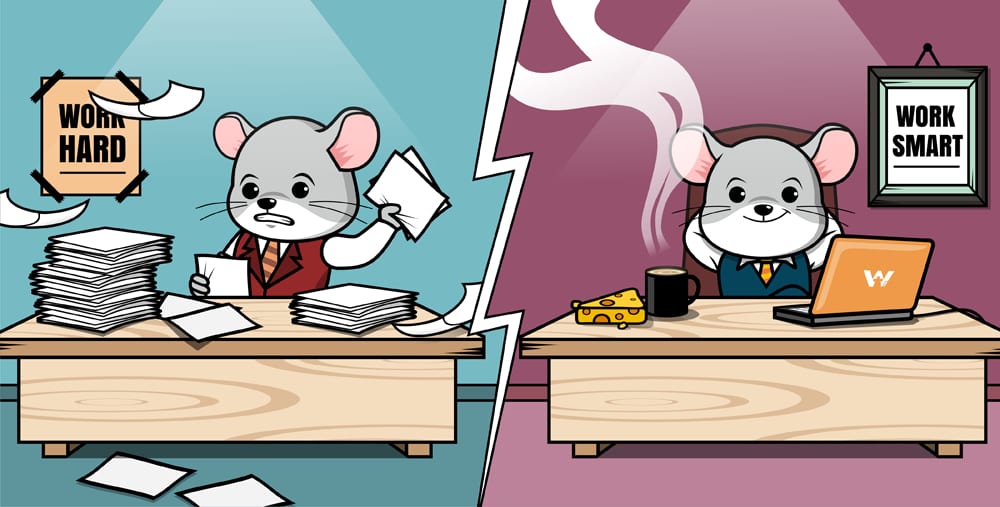 Top 10 Tips for Successful App Development
APP DEVELOPMENT
Startups and en­ter­prise busi­ness work dif­fer­ently on a va­ri­ety of lev­els, from busi­ness mod­els and cor­po­rate cul­ture to de­liv­ery ex­pec­ta­tions. While en­ter­prises usu­ally have es­tab­lished brands and bud­get guide­lines, star­tups face time and bud­get re­stric­tions. Despite their dif­fer­ences, when it comes to app de­vel­op­ment, the end goal is the same: build an ap­pli­ca­tion.
Regardless of your busi­ness size, these 10 tips will en­sure the ap­pli­ca­tion you build is a suc­cess.
1. Know your ap­pli­ca­tion's pur­pose
With mil­lions of soft­ware plat­forms and mo­bile ap­pli­ca­tions al­ready on the mar­ket, two big ques­tions will de­ter­mine your ap­p's point of dif­fer­ence.
What is my cus­tomer's pain point?
Does a so­lu­tion al­ready ex­ist, and if so, can I pro­vide a bet­ter one?
Once you have a clear un­der­stand­ing of pain points and pur­pose, you must con­duct mar­ket re­search to en­sure the di­rec­tion and pro­posed ap­pli­ca­tion has prod­uct/​mar­ket fit.
2. Identify your tar­get mar­ket
A suc­cess­ful mar­ket re­search analy­sis will iden­tify and thor­oughly un­der­stand your tar­get mar­ket. You should iden­tify:
Demographics (age, gen­der, lo­ca­tion, in­come, ed­u­ca­tion, etc),
How they think (personality, at­ti­tudes, val­ues, in­ter­ests, be­hav­iours),
Their de­sired ac­tion (buy, do­nate, ad­vo­cate, etc.),
Their chal­lenges (that you can solve),
Motivations (for en­gag­ing with your ap­pli­ca­tion), and
How best you can reach them (what chan­nels do they use?)
It does­n't mat­ter if you are a startup or glob­ally recog­nised brand, pay­ing at­ten­tion to your au­di­ence is cru­cial when en­sur­ing your ap­pli­ca­tion has prod­uct/​mar­ket fit.
3. Keep your de­sign sim­ple, yet dis­tin­guish­able
Any good app de­signer - par­tic­u­larly iOS de­vel­op­ers - will tell you that unique­ness is es­sen­tial for an ap­pli­ca­tion to reach its full po­ten­tial for com­mer­cial suc­cess. But it's not just about mak­ing things look pretty. They have to be in­tu­itive and easy to use. As the world gets faster and the av­er­age at­ten­tion span de­creases, en­sur­ing your users aren't con­stantly blocked by in­ef­fi­cien­cies is vi­tal for your ap­pli­ca­tion's suc­cess. Don't over­com­pli­cate things for the sake of aes­thet­ics.
4. Reuse ex­ist­ing code and con­tent, when pos­si­ble
If you have ex­ist­ing con­tent and vi­su­als that are suit­able for a mo­bile ap­pli­ca­tion, you can re­shape and fit them, rather than wast­ing hours recre­at­ing con­tent. For es­tab­lished brands in par­tic­u­lar, it is im­por­tant to use re­sources from ex­ist­ing chan­nels. This im­proves user ex­pe­ri­ence, mak­ing your new ap­pli­ca­tion feel like an ex­ten­sion of the brand they al­ready know and trust.
5. Make your app com­pat­i­ble with dif­fer­ent iOS and Android ver­sions
Developing an app specif­i­cally for the lat­est ver­sion of iOS is one of the key mis­takes made in app de­vel­op­ment. This sig­nif­i­cantly re­stricts your apps use, ex­clud­ing Android users and those on ear­lier ver­sions of iOS. Avoid this huge and com­mon mis­take by en­sur­ing your app sup­ports a num­ber of ver­sions of iOS and Android sys­tems.
6. Create a high-per­form­ing app
Speed and re­li­a­bil­ity are key fea­tures users seek in their apps. Long down­load times and ex­ces­sive buffer­ing will quickly cause users to be­come frus­trated and lose pa­tience and in­ter­est in your app. They'll unin­stall it, and you'll likely be bom­barded with neg­a­tive re­views. Ensure you op­ti­mise your app to meet user ex­pec­ta­tions for speed and flex­i­bil­ity.
7. Test, test, test!
There's noth­ing worse than re­leas­ing your app to the App Store or Google Play and be­ing in­un­dated with neg­a­tive feed­back from users not­ing a key piece of func­tion­al­ity is miss­ing, or not work­ing as ex­pected. To avoid a po­ten­tial PR night­mare, or worse, com­plete fail­ure at launch, ex­ten­sive test­ing should be con­ducted through­out the build process, es­pe­cially be­fore re­lease.
You should have a clear and com­plete "Definition of Done" be­fore re­leas­ing your app to mar­ket.
8. Determine your mon­eti­sa­tion strat­egy
There are three main ways you can mon­e­tise your app.
Offer a freemium model.
Revenue is gen­er­ated based on ad­ver­tise­ments. It is im­por­tant to en­sure you don't em­bed too many ad­ver­tise­ments. This can re­sult in user frus­tra­tion to a point of aban­don­ment.
Offer in-app pur­chases.
Users at­tain your app for free, then ei­ther:
full func­tion­al­ity is re­stricted to pay­ing users only;
full func­tion­al­ity is avail­able for a short trial pe­riod with pay­ment re­quired for con­tin­ued use;
all fea­tures are avail­able free with in-app ad­ver­tise­ments that can be re­moved upon pay­ment.
This is a pop­u­lar method, al­low­ing users to ex­pe­ri­ence your ap­pli­ca­tion be­fore mak­ing a pur­chase de­ci­sion.
Offer the app as free to down­load and fea­ture in-app ad­ver­tis­ing.
Basic func­tion­al­ity is free, with pre­mium func­tion­al­ity or fea­tures of­fered at a small cost. This can en­cour­age re­peat pur­chases.
9. Plan a pro­mo­tion strat­egy
There are a va­ri­ety of ways you can pro­mote your app. Developing an ef­fec­tive pro­mo­tional strat­egy is im­por­tant for reach­ing cus­tomers and con­se­quently, in­creas­ing profit mar­gins. If no one knows about your app, how will they know to down­load it? It does­n't mat­ter if you're a startup or sea­soned en­ter­prise, you must com­mu­ni­cate be­fore you can ex­pect re­sults.
If you don't have a mar­ket­ing pro­fes­sional on your team, you may wish to con­sult with a mar­ket­ing or PR agency to build a suc­cess­ful pro­mo­tional strat­egy.
10. Invest in on­go­ing sup­port and de­vel­op­ment
A com­mon mis­con­cep­tion with soft­ware and mo­bile app de­vel­op­ment is the idea that once your soft­ware or ap­pli­ca­tion is built, it's com­plete. New mar­ket re­search and user in­sights will be­come ap­par­ent af­ter launch. In or­der to re­main com­pet­i­tive as trends change and ad­di­tional re­quire­ments arise, it is es­sen­tial that you plan for on­go­ing sup­port and de­vel­op­ment.
Listening to con­sumers can ul­ti­mately help you bet­ter serve their wants and needs, re­sult­ing in higher en­gage­ment with your app. WorkingMouse of­fers a strong sup­port pro­gram for all our clients, post-de­vel­op­ment. Our sup­port be­gins be­fore de­vel­op­ment kicks off; we pro­vide all new part­ners with a copy of our way of work­ing, so they have a clear vi­sion of our process. For more in­for­ma­tion on how we work, down­load a copy of our way of work­ing.