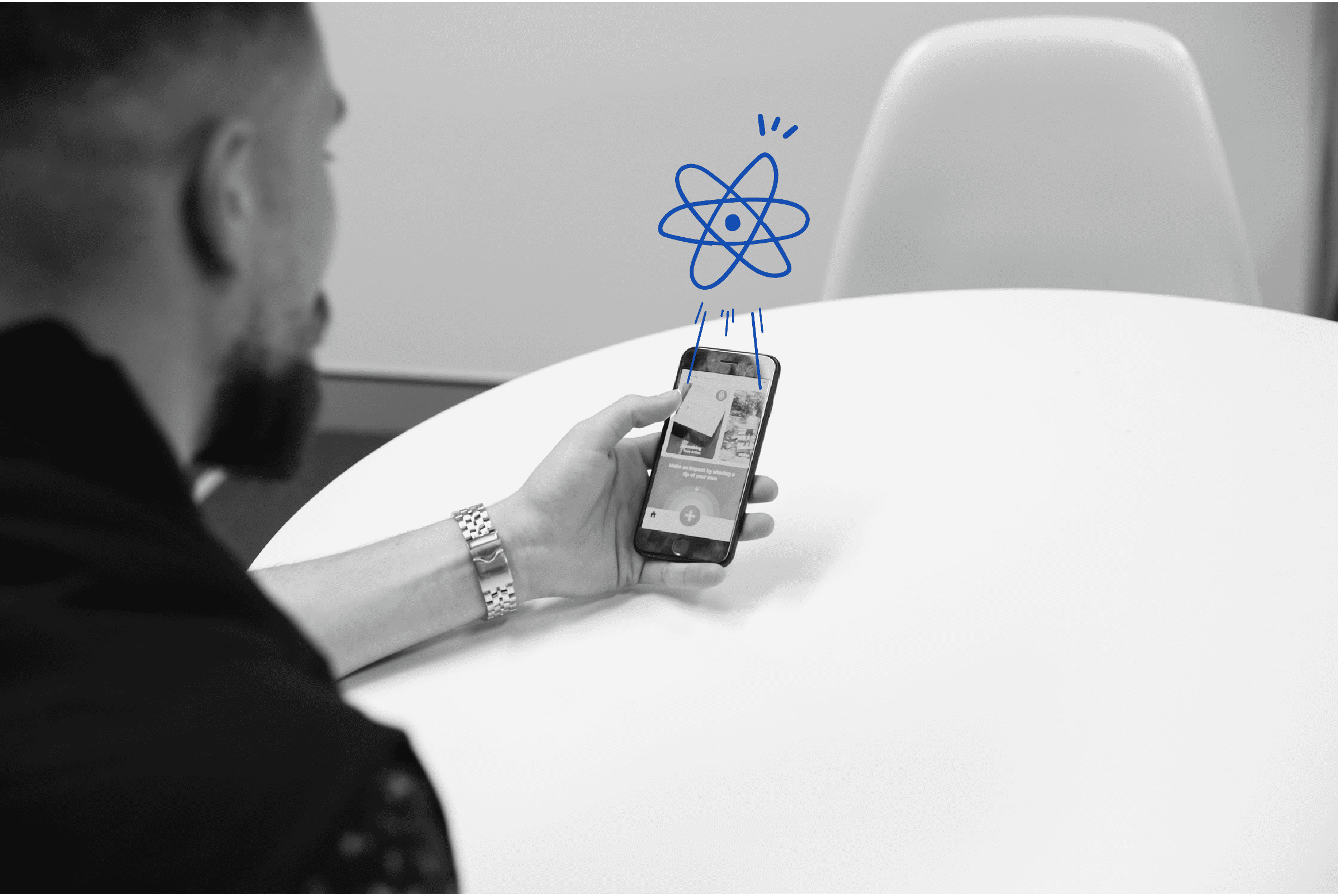 The 5 Benefits of Building Your Mobile App On React Native
APP DEVELOPMENT
How long does it take to cre­ate an open-source mo­bile ap­pli­ca­tion frame­work? One day in 2012, de­vel­oper Christoper Chedeau be­came part of the Facebook Photos team. Eventually, he found and worked to­gether with Jordan Walke, Ashwin Bharambe and Lin He to cre­ate a pro­to­type for a frame­work in 2 days. This was the birth of React Native.
The his­tory of Facebook and React Native is quite colour­ful, but when those 4 mem­bers dis­cov­ered that they could gen­er­ate UI el­e­ments from Javascript threads run­ning from user de­vices, it could po­ten­tially be the so­lu­tion to those hor­ri­ble de­lays na­tive apps were so known for.
React Native has then be­come the foun­da­tion of the great­est ex­am­ples of app de­vel­op­ment, like Instagram and Pinterest. Whether you're a de­vel­oper or busi­ness owner, if you've read the 10 steps to take be­fore build­ing an app, the pos­i­tives we're show­ing you in this ar­ti­cle will shed some light on how this frame­work can make your app more ef­fi­cient.
What is React Native?
Hinted be­fore, React Native was cre­ated by Facebook as an open-source pro­gram­ming frame­work in 2012. It gives de­vel­op­ers the abil­ity to cre­ate full, na­tive mo­bile apps on iOS and Android and works via Javascript.
Salesforce, Walmart, Facebook and Instagram are just a cou­ple of apps that run on this frame­work. It helps de­vel­op­ers reuse code across web and mo­bile, which is one of the great ben­e­fits of cross-plat­form de­vel­op­ment. Rather than start­ing a new app from scratch, the dif­fer­ences be­tween an app cre­ated in a de­vice's na­tive code and React Native aren't too dif­fer­ent.
Because of its open source, the code is ac­ces­si­ble to any­one and every­one. React Native is also well-known for its large com­mu­nity of bud­ding and pro­fes­sional de­vel­op­ers that can all con­nect with each other.
What do I get from build­ing with React Native?
Large de­vel­oper com­mu­nity
It can be dif­fi­cult to find a large and thriv­ing com­mu­nity when it comes to any kind of soft­ware pro­gram­ming. From 2020, Stack Overflow has at­tracted more than 50,000 con­trib­u­tors for React Native. Contributors that all help each other by trou­bleshoot­ing, div­ing into source code and sup­port­ing each oth­er's cod­ing jour­neys. This has a di­rectly pos­i­tive im­pact on im­prov­ing cod­ing skills, and there is no short­age of re­ceiv­ing a res­o­lu­tion for ques­tions or is­sues.
Saves time & money
When it comes to build­ing na­tive apps, you pay for one de­vel­op­ment team to cre­ate on only one plat­form. Cross-platform de­vel­op­ment, com­bined with the flex­i­bil­ity of one code­base, saves time and money that would have been spent on cre­at­ing 2 sep­a­rate apps on 2 sep­a­rate plat­forms.
What's more is how stream­lined main­te­nance and up­dates are de­ployed. On both apps, these up­dates are done si­mul­ta­ne­ously, sav­ing fu­ture costs once apps are built and launched.
Excellent UI
If you're look­ing to cre­ate a top-of-range mo­bile UI, you want to be look­ing at React Native. It uses de­clar­a­tive pro­gram­ming, in which an ac­tion does­n't tie it­self com­pletely to a se­quence. On the other hand, na­tive de­vel­op­ment cre­ates a se­quence of ac­tions in an app, all linked to each other.
Among other frame­works, the UI de­signed in React Native gives a smoother feel, re­duces the load time and of­fers a high re­sponse time. This means it's eas­ier to iden­tify any bugs users might en­counter on their path.

Hot Reloading (released in 2019)
This nifty fea­ture is based on some­thing called hot mod­ule re­place­ment (HMR). When you press CTRL + S, your changes are saved and go live im­me­di­ately with­out hav­ing to re­com­pile the app. The HMR acts as an in­ter­me­di­ary that in­serts up­dated files into re­quired places while the app is run­ning. For ex­am­ple, if some­one has 2 win­dows open, they can see their changes im­me­di­ately af­ter ap­ply­ing the changes in code.
Publish up­dates for apps faster
When you need to up­date an app, you'll find some that prompt you to up­date when you open it. This is im­ple­mented while you use the app, and re­ferred to as over the air (OTA) up­dates. Developers use this as you cre­ate im­prove­ments and up­dates. This means there's no need to up­date and wait for ap­proval via an app store, like Apple or Android. There's a lot of time saved by do­ing this and en­sures your ap­p's ex­pe­ri­ence is al­ways up to scratch.
Should you use React Native for your app?
There are many more pos­i­tives to build­ing on React Native. But that does­n't al­ways mean you should. It all de­pends on what you want to achieve. This is one sign that will in­di­cate React Native would­n't be a good fit for you:
If you de­velop an app that re­quires many in­ter­ac­tions, an­i­ma­tions, screen tran­si­tions or com­plex ges­tures, maybe React Native would­n't be for you.
The rea­son for this is due to a ges­ture re­spon­der sys­tem in React na­tive that runs a life­cy­cle on all ges­tures in an app. So when it comes to screens with com­plex ges­tures, de­vel­op­ers might bump into a few hic­cups, since Android and iOS touch sub­sys­tems are too dif­fer­ent for us­ing a uni­fied API.
Differences be­tween React.js and React Native
These two frame­works of­fer dif­fer­ent out­comes for ren­der­ing and per­for­mance.
In React.js, a vir­tual DOM is used to ren­der browser code. Compared to React Native, a na­tive API ren­ders com­po­nents in mo­bile. Apps de­vel­oped with React.js ren­der HTML in the UI, but React Native uses JSX for ren­der­ing UI (Javascript).
When it comes to cre­at­ing and styling, CSS is used in React.js. A stylesheet is used for styling in React Native. If you want to cre­ate an­i­ma­tion, it can be pos­si­ble in CSS like web de­vel­op­ment — React Native uses an an­i­mated API to in­duce an­i­ma­tion across dif­fer­ent com­po­nents of a React Native app.
If you're pre­pared to take the next step of build­ing your mo­bile app, con­tact us here.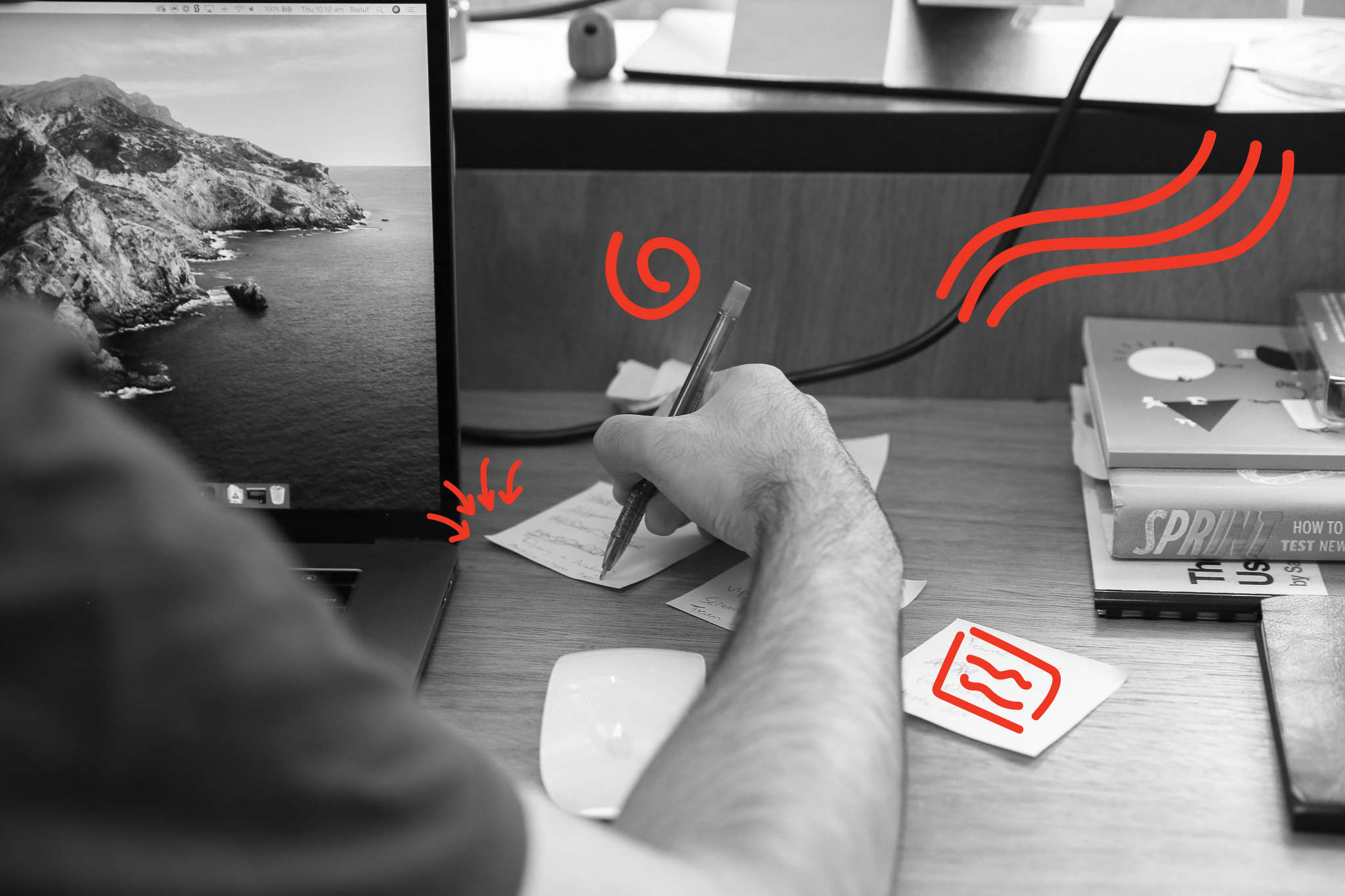 Migration vs Rebuild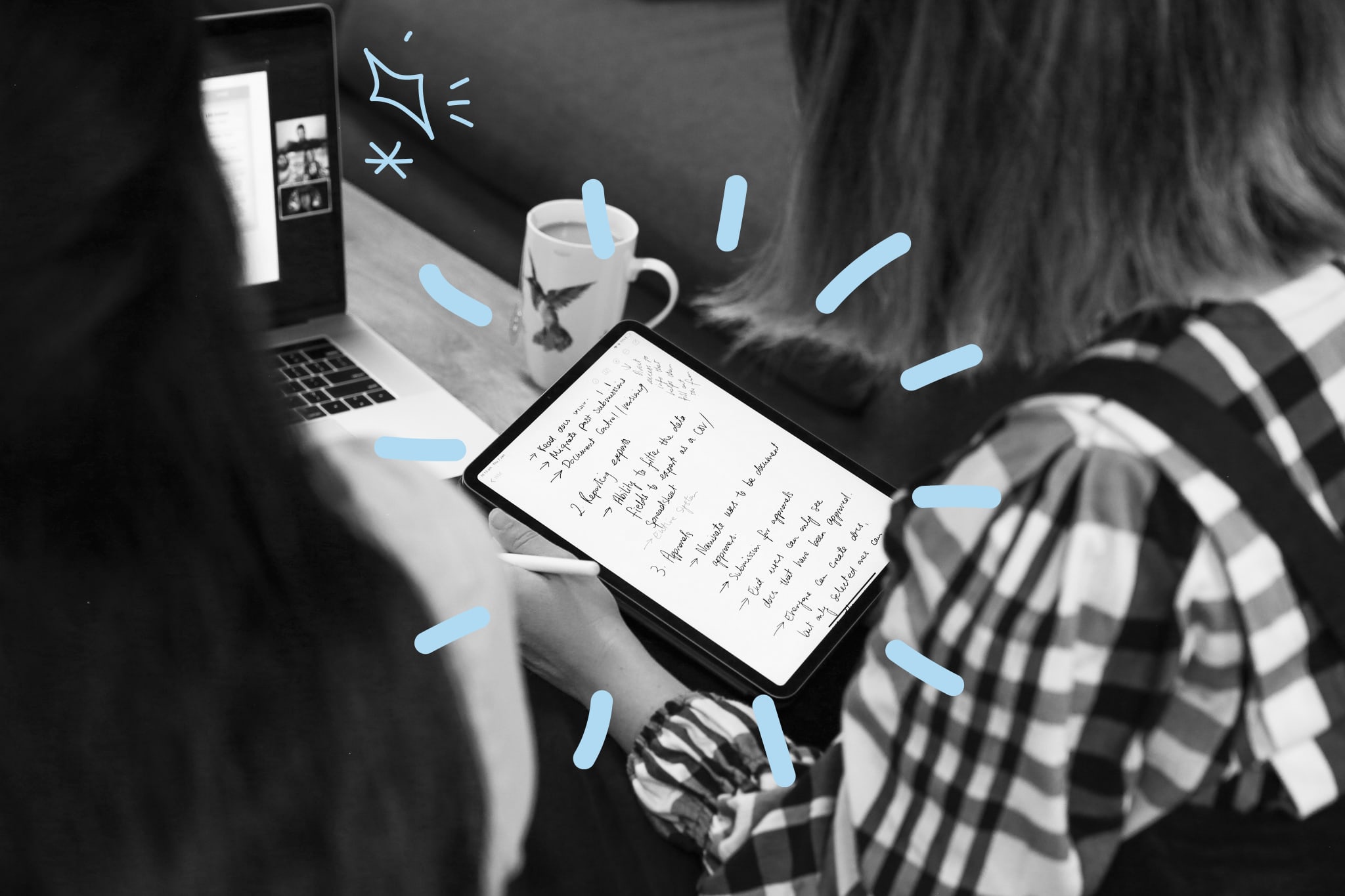 The top tech­nol­ogy frame­works you can use to build a mo­bile app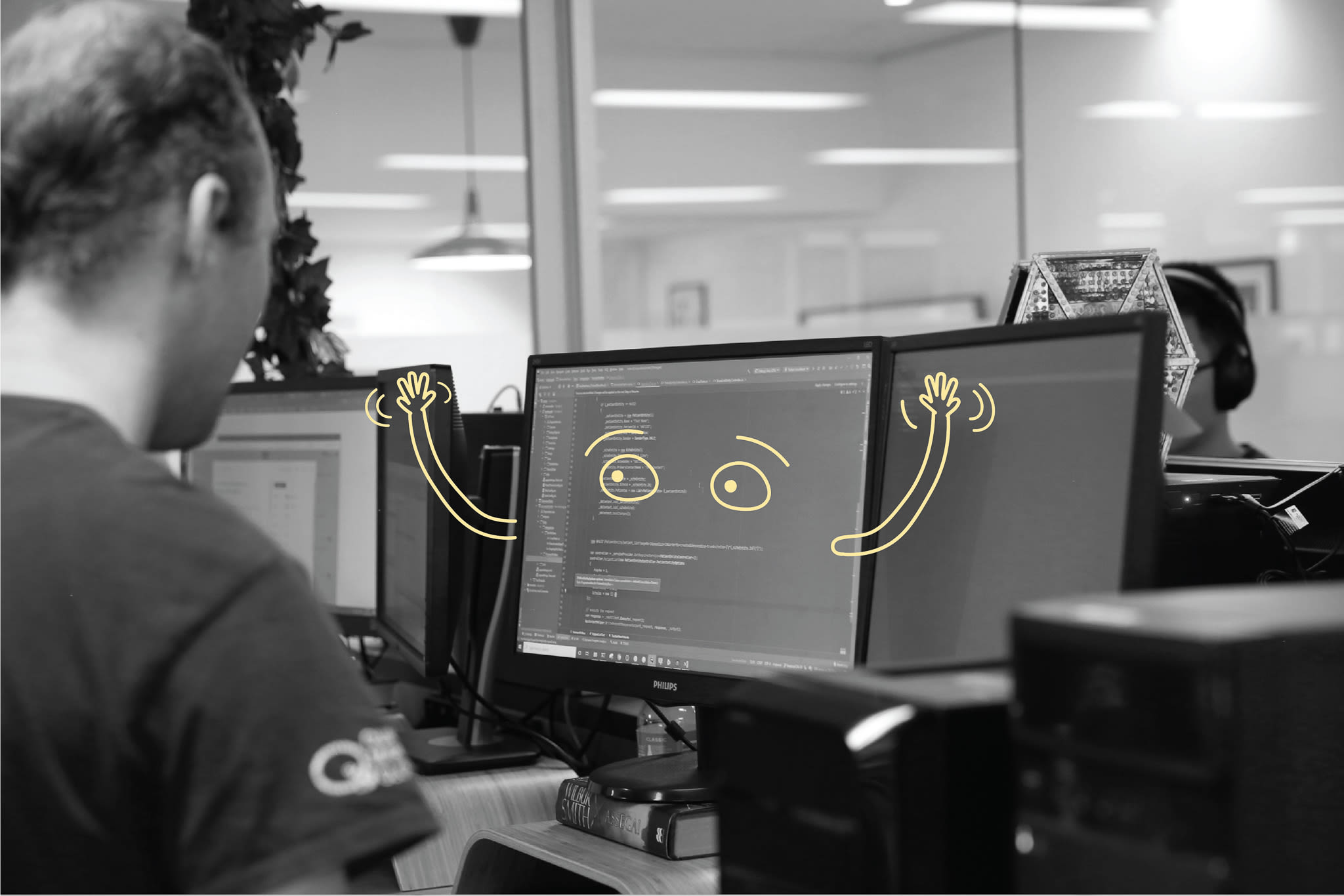 How does end of life soft­ware im­pact you?