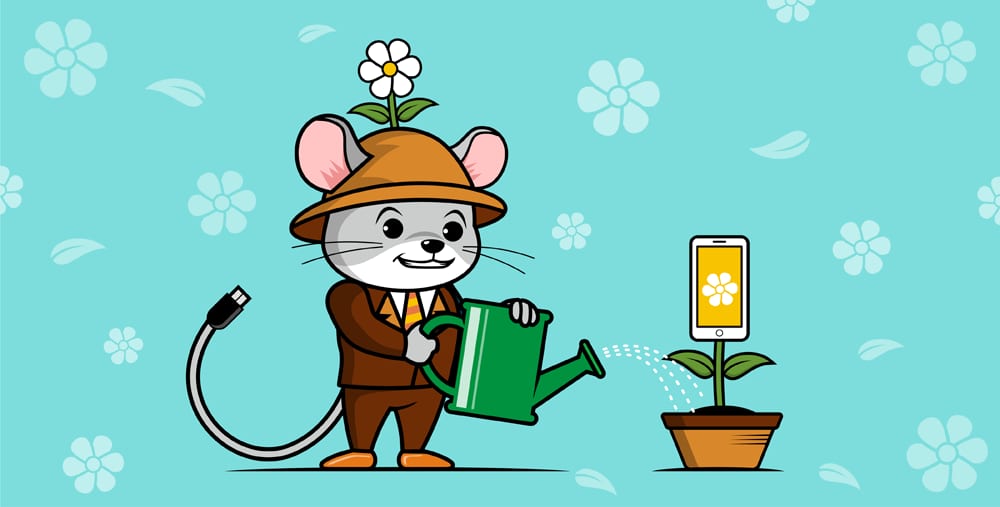 Post App Development: How to Grow Your App
APP DEVELOPMENT
So you've just cre­ated an awe­some app. What now? It's likely you haven't gen­er­ated much hype dur­ing the de­vel­op­ment phase so your user base is min­i­mal/​non-ex­is­tent. With the cost of app de­vel­op­ment be­ing what it is, you may not have much of a mar­ket­ing bud­get to grow your user base. But there are still ways to at­tract ex­po­sure and in­crease app down­loads with­out tak­ing out a sec­ond mort­gage. We call these growth hacks.
The first growth hack in­volves mod­er­at­ing your app re­views. The words used in your app store re­views are in­dexed by Google Play and iOS. Provided the re­views con­tain rel­e­vant key­words (words you ex­pect users to be search­ing when look­ing for your app/​sim­i­lar apps) there is a greater chance your app will be found. There's no way to com­pletely con­trol re­views about your app but you can get cre­ative here.
Obviously there's no sub­sti­tute for a good prod­uct. If users en­joy en­gag­ing with your app and re­main sat­is­fied it's likely they will pos­i­tively re­view/​re­fer your app. While the pur­pose of this ar­ti­cle is not to out­line how to cre­ate a good app, there are sim­ple ways to im­prove sat­is­fac­tion at the early stages of user in­volve­ment. An ex­am­ple of this is the lo­gin in­ter­face. By in­clud­ing a so­cial lo­gin you're able to de­crease fric­tion as­so­ci­ated with the lo­gin process and ac­count cre­ation.
Currently there are 7,099 lan­guages that are spo­ken with 23 lan­guages ac­count­ing for more than half the worlds pop­u­la­tion. It's clear that we live in a mul­ti­lin­gual so­ci­ety. In or­der to max­imise your ap­pli­ca­tions ge­o­graphic reach, you should lo­calise your app us­ing dif­fer­ent lan­guages. Begin by al­ter­ing the de­scrip­tion and name within the app store as most users will search for an app in their na­tive lan­guage. If it be­comes ap­par­ent that you have a sig­nif­i­cant fol­low­ing in a spe­cific re­gion/​lan­guage, it may be worth trans­lat­ing the en­tire app.
Inside Scoop
You'll want as many me­dia out­lets cov­er­ing your re­lease as pos­si­ble. This can be quite dif­fi­cult and at times you won't re­ceive any in­ter­est. If this is the case, it may help to give a me­dia out­let the ex­clu­sive right to pub­lish your an­nounce­ment. That pub­li­ca­tion now be­comes the first to write about your app which may lead to other web­sites/​pub­li­ca­tions back­link­ing to their site. Media out­lets gen­er­ally value an ex­clu­sive story more.
Free Your App
If you have a paid app, many users will seek a free al­ter­na­tive. Honestly who can blame them. Why pay for some­thing when you can get it for free? Unless a paid app shows the ex­tra value it pro­vides over a free al­ter­na­tive, it will in­evitably re­sult in less down­loads. One strat­egy to de­ploy here is a paid-to-free cam­paign. This is where you make your app free for a lim­ited pe­riod of time to en­cour­age down­loads. That will sub­se­quently grow the user base and in­crease the like­li­hood of some­one rec­om­mend­ing your app. The same con­cept can be ap­plied to free apps with in-app pur­chases. By giv­ing the user some­thing valu­able, a fea­ture that makes them feel spe­cial, you in­crease user sat­is­fac­tion.
These growth hacks aren't in­tended to op­er­ate as an ex­haus­tive list. The best growth hacks emerge with ex­per­i­men­ta­tion. Try dif­fer­ent tac­tics and don't feel dis­heart­ened or re­stricted by a lim­ited mar­ket­ing bud­get.
Your vi­sion,
our ex­per­tise
true