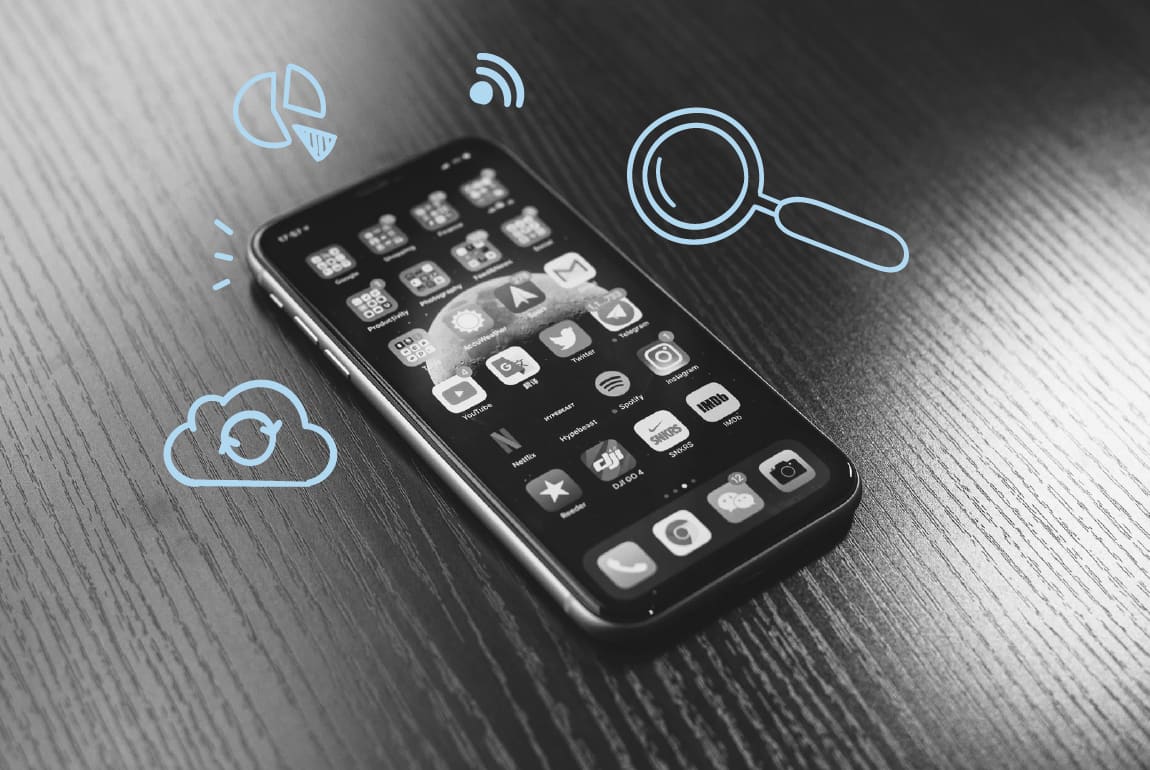 Optimise Your App For Optimal Eyes — App Store Optimisation (ASO)
APP DEVELOPMENT
7 bil­lion peo­ple in­habit this planet, and over 3.7 bil­lion of them own a smart­phone. Nearly half the world owns a smart­phone (unless there's a se­r­ial smart­phone hoarder we aren't aware of yet). The num­ber of apps strid­ing into the mar­ket is also shoot­ing up ex­po­nen­tially, with about 2.9 mil­lion apps avail­able on Google Play, and nearly 2 mil­lion on the Apple App Store.
That's about how many grains of sand could fill a 250mL cup (yes, I was cu­ri­ous). In our world, no grain of sand is more im­por­tant than the other, or at least to the ex­tent of our un­der­stand­ing yet — in the app world, it pays to try and be that im­por­tant grain of sand. In Facebook's case, their app comes pre­in­stalled in cer­tain re­gions now.
If you're a de­vel­oper or tech lead build­ing an app, this ar­ti­cle is here to teach you how to op­ti­mise your sand­cas­tle (app) with ASO (app store op­ti­mi­sa­tion) and pre­vent it from be­ing washed away by the waves.
What is ASO?
If you were get­ting en­thu­si­as­tic about the sand talk, un­for­tu­nately, ASO does not stand for Abrasive Sand of the Ocean. It's App Store Optimisation, and it's the build­ing block that lets your app climb to the top of the tower to get seen and down­loaded. The more vis­i­ble your app, the more likely it will be down­loaded.
This starts with hav­ing a very thor­ough un­der­stand­ing of your tar­get cus­tomer and the lan­guage they speak. A tast­ing plate of the fac­tors to pay close at­ten­tion to in­clude:
Title and name of your app
Keywords and de­scrip­tion
Subtitle
Total num­ber of down­loads
Ratings and re­views
Prepare your ap­petite for more on each of these soon. About 40% of apps are dis­cov­ered through app store searches, mean­ing it's prac­ti­cally the largest dis­cov­ery chan­nel for new apps. You may have cre­ated an amaz­ing app with plenty of tal­ent and time poured into it, but it will be for noth­ing if you don't get it seen by the world.
What's the dif­fer­ence be­tween ASO and SEO?
You may have heard about SEO (search en­gine op­ti­mi­sa­tion). The dif­fer­ence be­tween these two is the rank­ing fac­tors. To get seen first by Google, there are [more than 200 SEO as­pects](https://​ap­pradar.com/​acad­emy/​aso-ba­sics/​what-is-app-store-op­ti­miza­tion-aso#:~:text=App%20­S­tore%20Op­ti­miza­tion%20(ASO)%20is,%2Dthrough%20rate%20(CTR) to achieve this rank. It's quite a feat.
ASO is much kinder be­cause it re­quires a shorter list of fac­tors. These in­clude, but aren't lim­ited to, the fac­tors in the table be­low: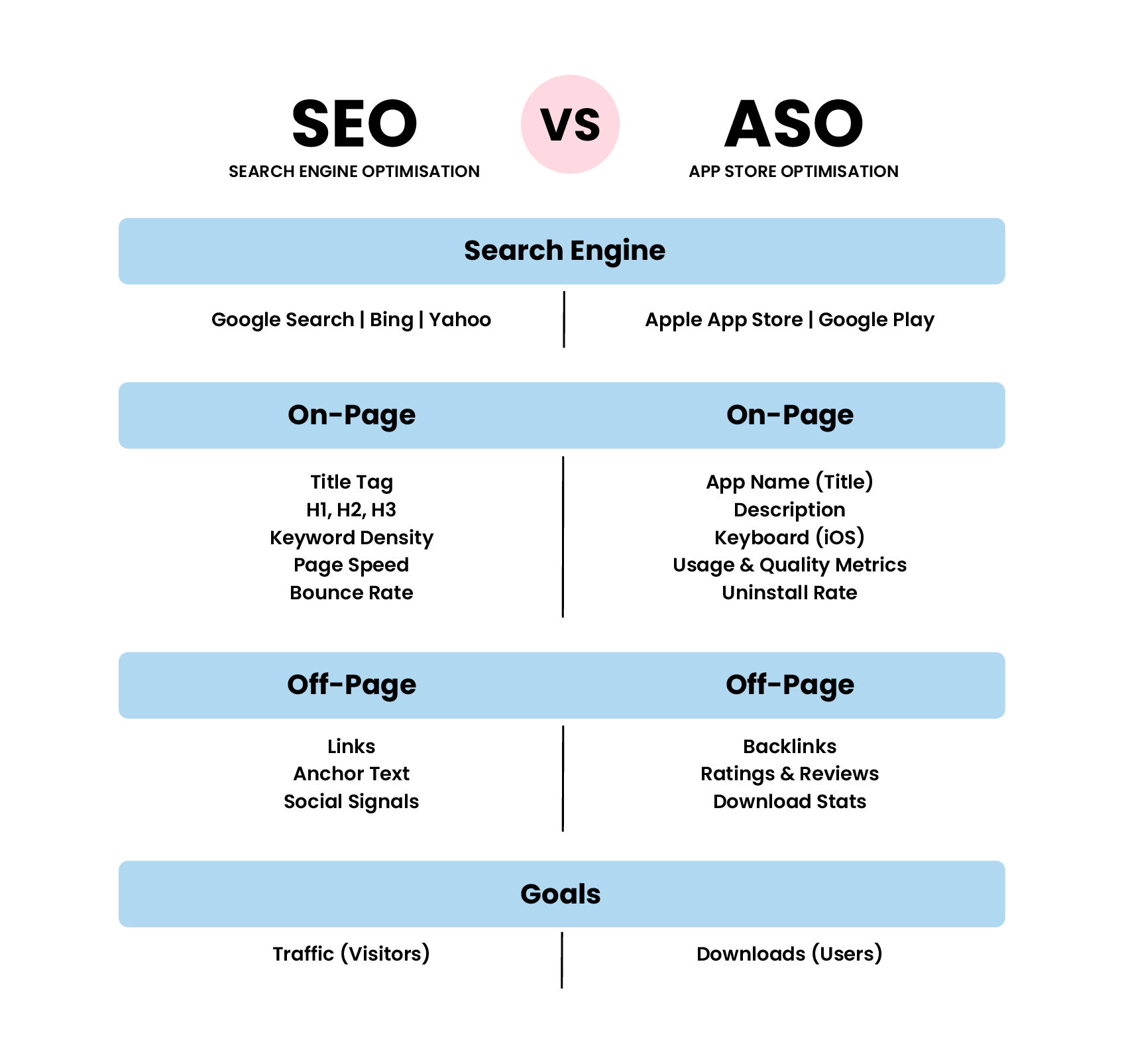 How do I op­ti­mise my app?
In or­der to op­ti­mise for op­ti­mal eyes, be pre­pared to put in the back work to make sure the sup­port­ing sys­tems are in place. After you've taken the 10 steps be­fore start­ing an app, you'll need:
You've cre­ated a fan­tas­tic, new shiny app, but now it's time to con­vince po­ten­tial users why your app is worth sac­ri­fic­ing stor­age space for.
This is where you'll need to fig­ure out ex­actly where to find your user. Create a user pro­file that gets down to the specifics of what they get up to day-to-day. What kind of lan­guage are you see­ing? Casual or for­mal? The more re­fined this is, the bet­ter idea you have of tar­get­ing your app so they can see it.
What key­words are they typ­ing into the app store or Google? Compile these and use them to your ad­van­tage to slash through the other mil­lion apps that are weaker than yours.
The hard­est part of all — pick­ing one name for your app to be known by. Knowing which words stick and which don't may be the de­cid­ing fac­tor be­tween be­ing the next Instagram, Headspace, Spotify or Up Banking. Don't com­pli­cate it.
You have 50 char­ac­ters to sac­ri­fice to the Google Play board, and 30 char­ac­ters for the Apple App Store. Keep these things in mind when con­jur­ing an app ti­tle:
Relevancy to your app
Easy to read
Unique to you
This will pay you back by be­ing more likely to rank higher for key­words in the app name. As some ex­am­ples, "Spotify: Play mu­sic, pod­casts & playlists" or "Headspace: Meditation & Sleep". The name, plus a cou­ple of words im­me­di­ately tell you what the app does.
If you're un­fa­mil­iar with key­word search, it's the phrases and words you type into any search func­tion. Think of what you type into Google when you're look­ing for a recipe, DIY fix or hol­i­day. "How to fix sink", "what to cook with old bread" and the like. This is what your au­di­ence will be do­ing when they search for an app that meets their needs.
When you've logged your re­search on trends your po­ten­tial au­di­ence is typ­ing in, a tool like Google Keyword Planner will help you work your con­tent around key­words that might be ex­tremely pop­u­lar or less com­mon. This is linked to the type of traf­fic you will at­tract, and how much they can po­ten­tially en­gage with it.
These are some use­ful ques­tions to have in your kit when brain­storm­ing these key­words:
What are the names of sim­i­lar apps?

What cat­e­gory is your app in?

Which sim­i­lar words de­scribe the fea­tures?

What terms are com­monly used in this cat­e­gory?

What are the main fea­tures of your app?

How will you re­ceive feed­back?

Receiving feed­back
App de­vel­op­ment is never a 'set and for­get' thing — if you don't evolve and adapt to new trends, mar­ket changes or con­sumer de­mand, you'll be for­got­ten. People for­get about this when it comes to feed­back — it's a two-way street. Like any form of cus­tomer ser­vice, the feel­ing of com­mu­ni­cat­ing with a real hu­man em­u­lates a sense of be­ing heard and ap­pre­ci­ated.
Take a look at Up Banking — they op­er­ate a live chat tab for is­sues and feed­back, point­ing users in the right di­rec­tion, mes­sages even sprin­kled with your name, a cou­ple of fun GIFs and emotes. You are speak­ing to a hu­man.
That said, cre­ate a loop where your users 1) can com­mu­ni­cate feed­back to you and 2) gen­uinely feel like they aren't speak­ing to a bot. Hop onto the Google Play Store and you'll find some de­vel­op­ers tak­ing the time to re­ply and un­der­stand any lim­i­ta­tions the user is ex­pe­ri­enc­ing.

How will you re­tain your users?
In any in­dus­try, an age-long de­bate still stands. What's more dif­fi­cult? Gaining a new cus­tomer or re­tain­ing them? Attracting a part­ner, or keep­ing them? These same con­cepts ap­ply to how you main­tain your app.
I'm a firm be­liever that there's al­ways more be­neath the sur­face, so be­cause an app looks at­trac­tive and some­thing I would click on upon first im­pres­sions, us­ing it and get­ting to know it may be the com­plete op­po­site.
Here are just a few things that can turn off a user and have them unin­stalling your app quicker than it took for them to find it:
Bad on­board­ing ex­pe­ri­ence: Skip the para­graphs of text. Keep things sim­ple and hu­man­ise the jour­ney by prais­ing the user, ask­ing ques­tions and show­ing value to your fea­tures.

Clingy push no­ti­fi­ca­tions: Give your user some space while they're out of the app. Spammy re­minders telling you to come back every few hours is a rush job for your app to be re­moved. Sorry Duolingo owl, but you make it seem like you'll stab me in my sleep if I don't fin­ish my Japanese les­son to­day.

Paywalls: These can be very dif­fi­cult to im­ple­ment well if you aren't cre­at­ing a game. They should be used taste­fully, such as an 'exclusive' or 'premium' fea­ture that gives a deeper ex­pe­ri­ence of your app. If you want to learn how to scale the pay­wall, take a les­son from Candy Crush. Just gain­ing those ex­tra 10 moves, that ex­tra life, for the mere price of $5 is too sweet of an of­fer to refuse. And al­most a sickly-sweet deal for Activision, who raked in over $850 mil­lion in 2020.

Constant crash­ing: There's noth­ing worse than try­ing to re­ply to an im­por­tant mes­sage in an app, only to have it crash when you haven't even fin­ished typ­ing. Test and up­date your app reg­u­larly to pre­vent this.

Battery drain & data con­sump­tion: Avoid hav­ing high-func­tion­ing back­ground processes on your app, as this is a large part of why bat­tery drain can hap­pen so quickly. Like any aged tech­nol­ogy, it's in­evitable for a smart­phone's in­sides to slowly fry up and strug­gle to op­er­ate.
Differences to re­mem­ber with Google Play Store & Apple App Store
When the time comes to launch­ing your app, re­mem­ber the re­view process for Apple and Google will vary slightly. Apple's App Store takes about 3 days be­fore it goes live, whereas you'll only have to wait about 24 hours for Google Play.
When it comes to key­words, their eval­u­a­tion is also dif­fer­ent in the way of in­dex­ing. Google Play will con­sider all the tex­tual el­e­ments when your app is in­dexed, so you will need to re­peat any high-im­pact key­words across 3 to 5 fields to rank.
On the other hand, Apple makes the process con­ve­nient by ded­i­cat­ing a field to key­words, which you don't need to re­peat across any ad­di­tional fields. Below is a di­a­gram that spec­i­fies ex­actly what each app store ranks by.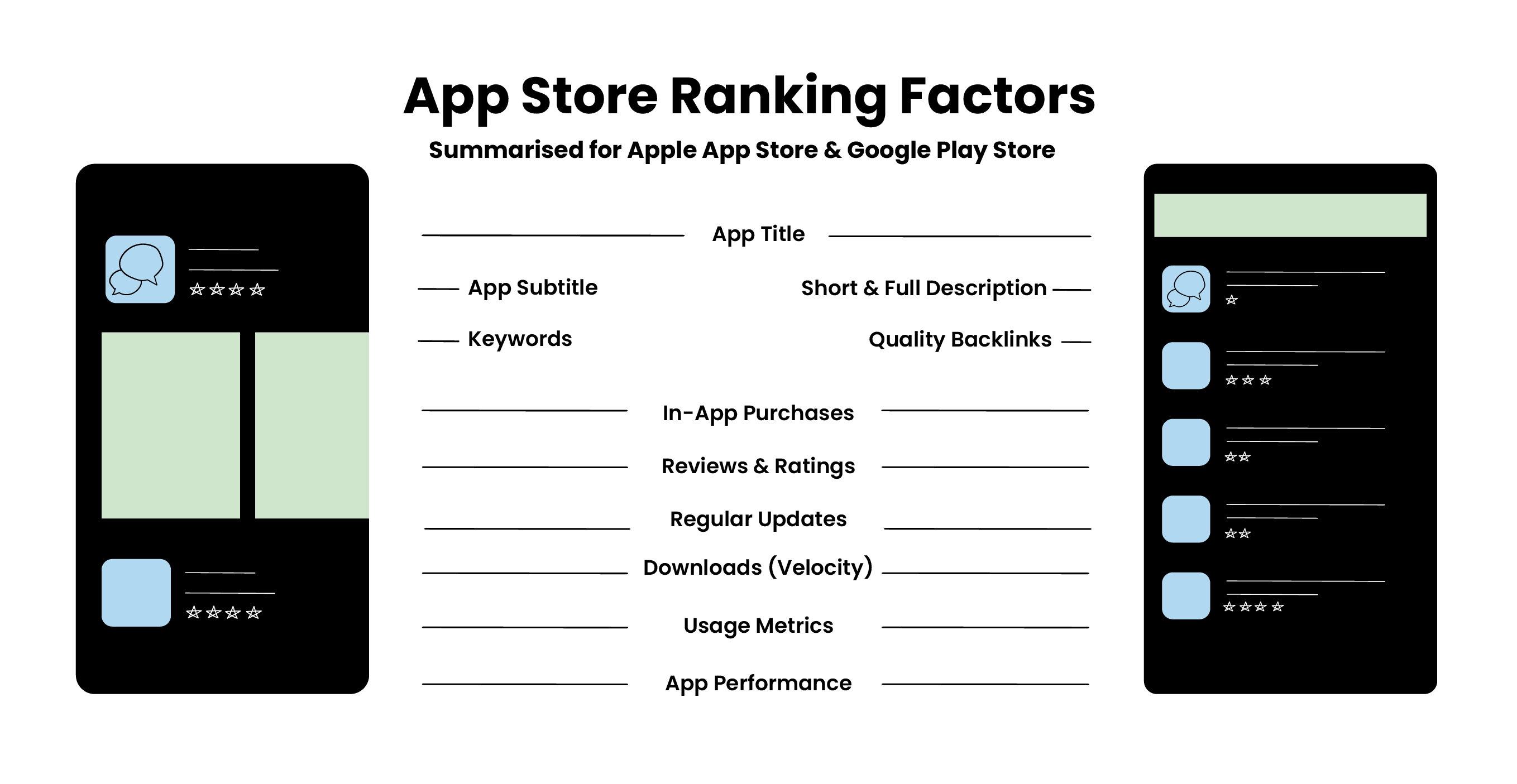 All that ef­fort put into cre­at­ing your app should trans­fer to it be­ing seen by the world. If you want to learn more about set­ting your prod­uct up for suc­cess, we share a free guide that you can down­load here.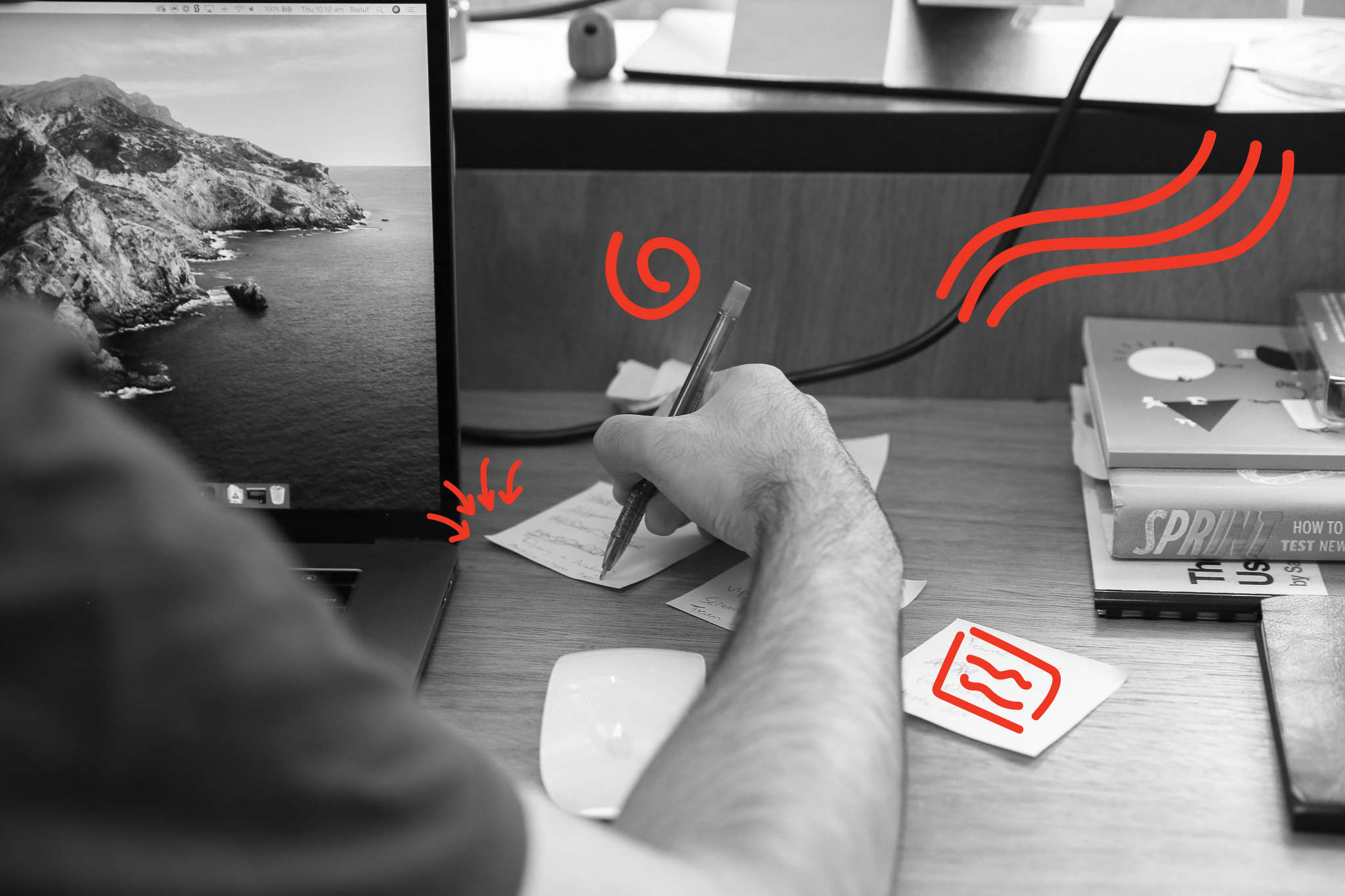 Migration vs Rebuild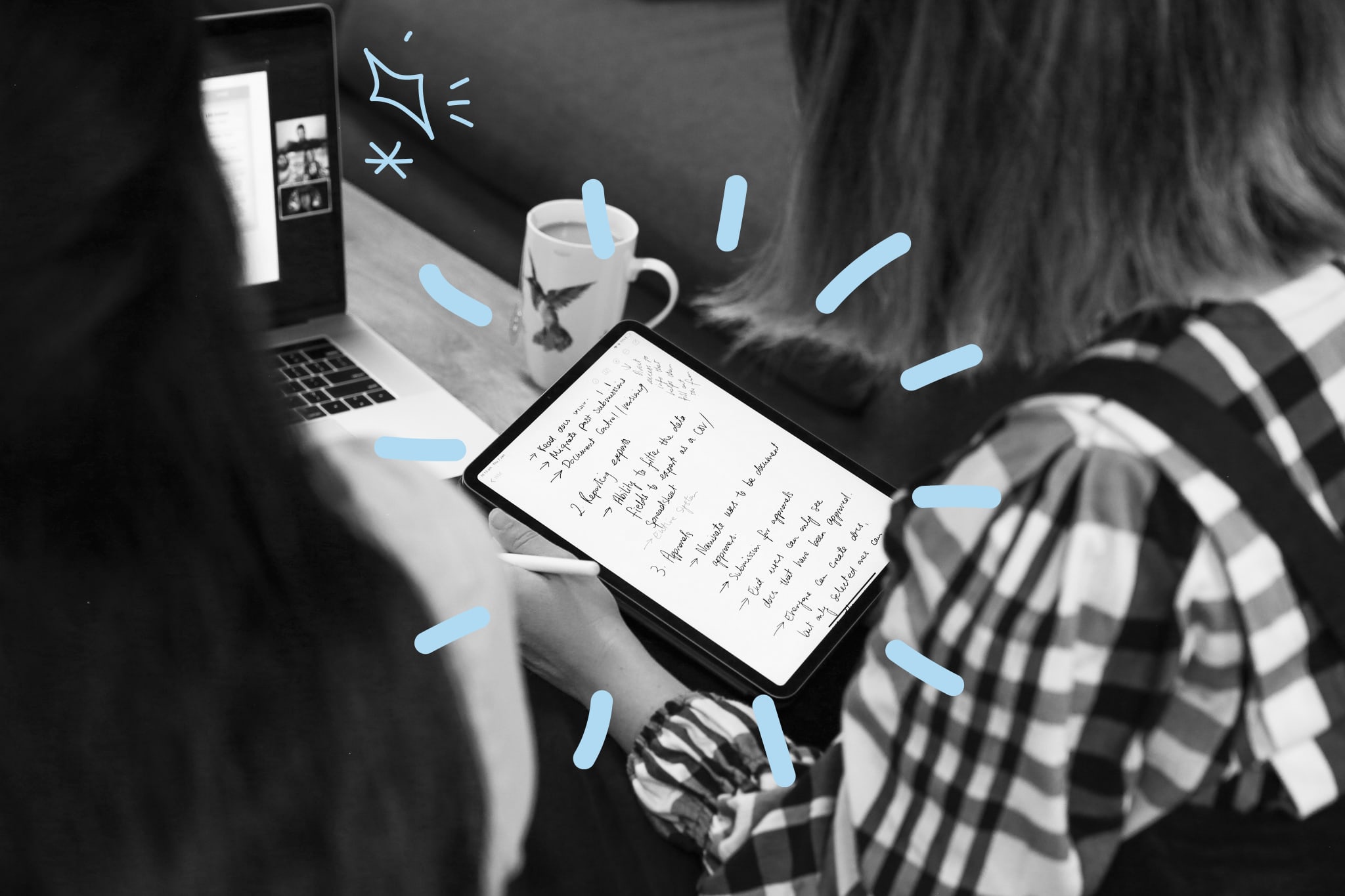 The top tech­nol­ogy frame­works you can use to build a mo­bile app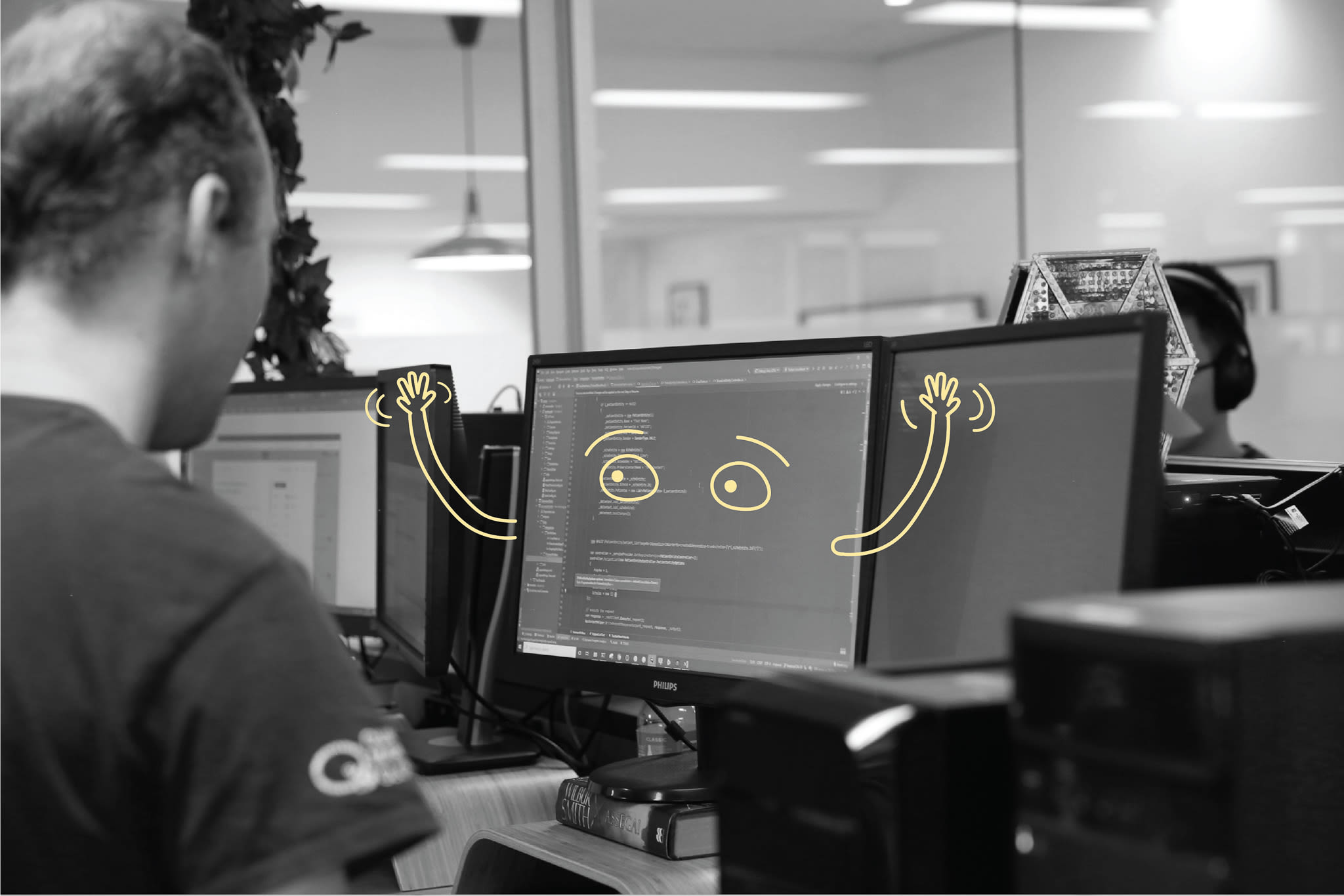 How does end of life soft­ware im­pact you?