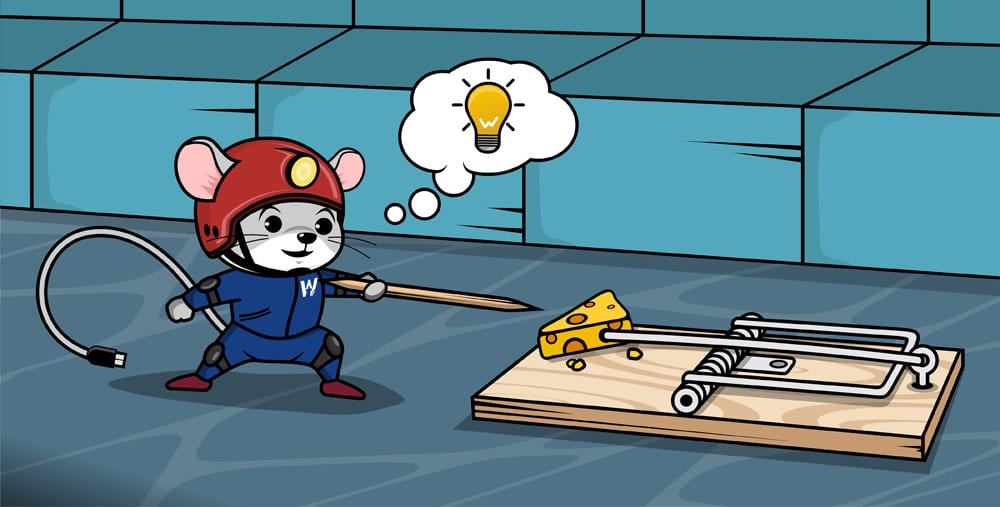 How to san­ity check your soft­ware app idea
APP DEVELOPMENT
We have la­belled this our Brief Meeting. In it we as­sign a ded­i­cated UX de­signer and soft­ware de­vel­oper to un­der­take analy­sis of your soft­ware pro­ject and give you an idea of the costs, time­lines and over­all look of your app. For a lim­ited time WorkingMouse is of­fer­ing this process (valued at $2,600) com­pletely free of charge*.
What is in­volved in a brief meet­ing?
A Brief Meeting is a work­shop where your team will guide you to un­cover the high-level re­quire­ments of your soft­ware pro­ject. As part of our Brief Meeting process we will help you step out the pro­gres­sive growth of your prod­uct into re­al­is­tic in­cre­ments, es­tab­lish what the first build of the ap­pli­ca­tion could look like and dis­cover how some of the fea­tures would work.
You should leave this meet­ing with an un­der­stand­ing of what the first it­er­a­tion (minimum vi­able prod­uct) of your soft­ware would look like. A min­i­mum vi­able prod­uct (MVP) is es­sen­tially the most ba­sic ver­sion of the prod­uct. It al­lows a busi­ness to re­lease their con­cept and col­lect val­i­dated learn­ings about the mar­ket. The MVP should be small enough to fa­cil­i­tate a build-mea­sure-learn feed­back loop. Learning early about the user's true needs in­creases the like­li­hood of a suc­cess­ful prod­uct mar­ket fit.
Your ded­i­cated UX de­signer and soft­ware de­vel­oper will then use the in­for­ma­tion col­lected at the meet­ing to cre­ate a per­son­alised Brief Document for your busi­ness. The fi­nalised doc­u­ment will out­line a Roadmap for your pro­jec­t's de­vel­op­ment, dis­play im­ages of the UX de­sign­er's vi­sual con­cepts of your ap­pli­ca­tion, iden­tify which com­po­nents of our Codebots Platform could be utilised dur­ing de­vel­op­ment (Codebots are bots that write code, help­ing de­velop your app more quickly and cost-ef­fec­tively) and ex­plain our cost­ing op­tions.
This doc­u­ment can be used to pre­sent ev­i­dence of the vi­a­bil­ity of your ap­pli­ca­tion to stake­hold­ers, cor­po­rate man­age­ment or po­ten­tial in­vestors. The doc­u­ment demon­strates that you have for­mu­lated your idea into a re­al­is­tic plan, you know what your prod­uct de­sign and strat­egy looks like and you are ready to start de­vel­op­ment as soon as you re­ceive the nec­es­sary cap­i­tal.
If you are in­ter­ested in at­tend­ing a free Brief Meeting please con­tact us for a chat.
*Some pre-qual­i­fi­ca­tion con­di­tions will ap­ply.