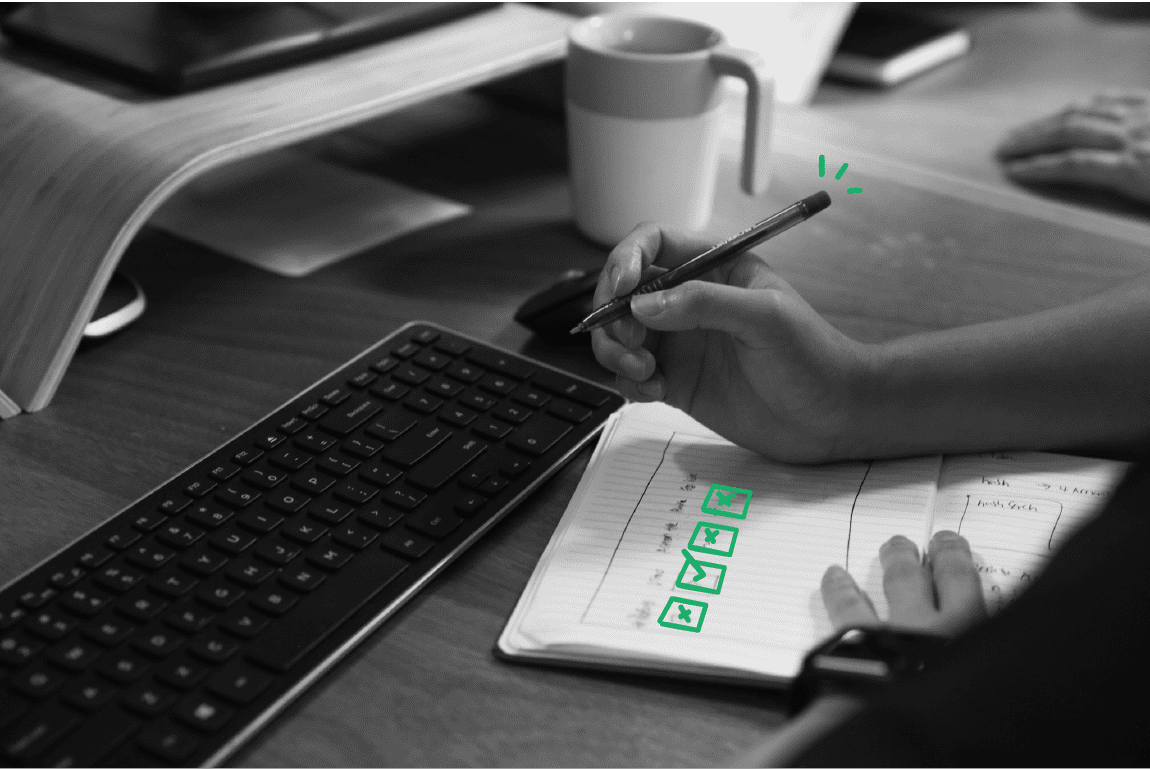 How to Choose an Australian App Development Company
APP DEVELOPMENT
When start­ing the app de­vel­op­ment jour­ney, it can be dif­fi­cult to know which app de­vel­op­ers to en­gage. The in­dus­try is so com­plex that it can cre­ate a di­vide be­tween agen­cies and cus­tomers. In many cases, cus­tomers don't know what cri­te­ria to use when choos­ing an app de­vel­op­ment com­pany - which can have se­ri­ous reper­cus­sions down the track.
As an app de­vel­op­ment agency, we've made it our mis­sion to ed­u­cate and as­sist peo­ple new to the in­dus­try. That in­spired us to cre­ate a frame­work de­signed to as­sist peo­ple with the ques­tions they should be ask­ing and an­swers they should be look­ing for when choos­ing an app de­vel­op­ment com­pany.
We've split the frame­work up into the dif­fer­ent ar­eas that will in­form your de­ci­sion. This is in­tended to act as a guide. At the end of the day the fac­tors that in­flu­ence your de­ci­sion the most will de­pend on your spe­cific cir­cum­stances.
Category 1: Legal & Administration
Who owns the in­tel­lec­tual prop­erty?
You (recommended)
Ensure you have own­er­ship of the in­tel­lec­tual prop­erty cre­ated by the de­vel­op­ment agency. This means you can li­cense the soft­ware, move to a dif­fer­ent de­vel­op­ment agency or, just make the changes you see fit. After all, you are pay­ing for the ap­pli­ca­tion, why should­n't it be yours?
Them
This will pre­vent you from hav­ing the free­dom to use your ap­pli­ca­tion the way you like. We would not rec­om­mend us­ing an agency that does not as­sign the in­tel­lec­tual prop­erty for the ap­pli­ca­tion to you.
Are they on­shore or off­shore?
Onshore (recommended)
Even though COVID has taught us that work­ing re­motely can work, in our opin­ion it is still prefer­able to work with an on­shore team. Having col­lab­o­ra­tive ses­sions, con­ve­nient time zones and sim­i­lar com­mu­ni­ca­tion styles all im­pact the suc­cess of a soft­ware pro­ject.
Offshore
While this may have short term ben­e­fits when it comes to cost, it may have long term im­pli­ca­tions. Communication bar­ri­ers, time zone dif­fer­ences and poor pro­ject man­age­ment can lead to an ap­pli­ca­tion look­ing very dif­fer­ent to what you en­vis­aged.
Category 2: Price
Do they pro­vide a price up­front?
Yes
Agencies that give a price up­front are gen­er­ally guilty of un­der­quot­ing to win the work and ei­ther fall short of de­liv­er­ing or go­ing over that ini­tial bud­get.
No (recommended)
It's al­most im­pos­si­ble to know how long a pro­ject will take with­out prop­erly scop­ing it. A back­log, pro­to­type and high de­gree of un­der­stand­ing are all needed to pro­vide ac­cu­rate price es­ti­ma­tions. No up-front price is the first sign of trans­parency.
What is their es­ti­ma­tions process?
Scientific and trans­par­ent (recommended)
While es­ti­ma­tions can be no­to­ri­ously tricky, it is im­por­tant to un­der­stand why some­thing takes as long as it does. Ask the de­vel­op­ment agency what fac­tors they take into ac­count when es­ti­mat­ing and whether they're happy to run you through their process. We en­sure we cap­ture risk and util­i­sa­tion as part of a sci­en­tific es­ti­ma­tions process.
Unknown or with­held
This is a bit of a red flag. If the de­vel­op­ment agency does not have a process for es­ti­mat­ing or is de­lib­er­ately with­hold­ing that process from you then ask your­self why? It's very dif­fi­cult to align on a price or time­frame with­out a shared un­der­stand­ing of the process be­hind it.
How do they ac­count for scope creep?
System in place (recommended)
Scope creep is in­evitable. Rather than turn­ing a blind eye to it, the best app de­vel­op­ment agen­cies will have a sys­tem in place to en­sure it is prop­erly scoped, es­ti­mated, priced and pri­ori­tised be­fore be­ing built.
No sys­tem in place
Without a sys­tem in place a pro­ject is at se­ri­ous risk of blow­ing out.
Category 3: Technology
Are they us­ing the most mod­ern tech­nol­ogy?
Yes (recommended)
The most mod­ern, pop­u­lar and well sup­ported tech­nol­ogy stacks have the low­est risk of go­ing end of life soon. Take a look at the yearly sur­vey by Stack Overflow to gauge which tech­nolo­gies are pop­u­lar amongst the de­vel­op­ment com­mu­nity.
No
There are some com­pa­nies that spe­cialise in older tech stacks. This might be be­cause some of their clients or prospec­tive clients have ex­ist­ing ap­pli­ca­tions built on these stacks. While it may be an ad­van­tage for them, rarely is it an ad­van­tage for new pro­jects.
Anything pro­pri­etary that would pre­vent you from mov­ing com­pa­nies?
Yes
If the re­la­tion­ship with the agency is dam­aged and you no longer trust their abil­ity to de­liver, it is im­por­tant that noth­ing pro­pri­etary pre­vents you from mov­ing. For ex­am­ple, a par­tic­u­lar frame­work that they use that is not in­dus­try stan­dard and can­not be changed us­ing tra­di­tional de­vel­op­ment.
No (recommended)
You don't want to feel trapped with one par­tic­u­lar agency. Ensure noth­ing in the source code is pro­pri­etary or would pre­vent you from mov­ing.
Category 4: Project Management
Do they have a risk man­age­ment process?
Yes (recommended)
In app de­vel­op­ment there are a num­ber of risks that threaten to de­rail a pro­ject. We'd rec­om­mend choos­ing a com­pany that equips it­self with strate­gies and tac­tics to mit­i­gate those risks. WorkingMouse uses our Way of Working as a method of man­ag­ing risks.
No
An agency that ig­nores risks and adopts a mind­set that every pro­ject will run smoothly is set­ting those pro­jects up to fail.
How do they un­pack re­quire­ments?
Thoroughly (recommended)
How re­quire­ments are un­packed is crit­i­cal to the end prod­uct. If there is­n't com­pre­hen­sive doc­u­men­ta­tion and a com­plete un­der­stand­ing be­tween you and your de­vel­op­ment agency, there's a huge risk that what was built is not what was ex­pected.
Loosely
Failing to prop­erly scope a pro­ject will lead to some se­ri­ous pain points through­out de­vel­op­ment.
Do they do user re­search and test­ing?
Yes (recommended)
Your ap­pli­ca­tion will only ben­e­fit from end user feed­back. It also shows that the agency is com­mit­ted to build­ing the best pos­si­ble so­lu­tion for your users.
No
Development with­out val­i­da­tion is a huge risk to your prod­uct mar­ket fit. It's like tak­ing a penalty shot blind­folded. Sure, it's still pos­si­ble to score but it'd be a lot eas­ier with­out the blind­fold.
Do they have ref­er­ences and case stud­ies?
Yes (recommended)
It's al­ways bet­ter to hear it from some­one that's been in your po­si­tion. Ask the agency whether they have past clients you can talk to about their ex­pe­ri­ence build­ing soft­ware.
No
It's a bit of a red flag if an agency can't give you any ref­er­ences or case stud­ies to check out. Ideally, they will have a past client of a sim­i­lar size or in a sim­i­lar in­dus­try.
Most im­por­tantly…
The foun­da­tion for every suc­cess­ful app de­vel­op­ment en­gage­ment is trust. Before mak­ing a de­ci­sion, ask your­self whether you trust that the com­pany you've cho­sen will de­liver a valu­able so­lu­tion. We've seen on count­less oc­ca­sions de­ci­sions made en­tirely based on cost and it led to a poor ex­pe­ri­ence need­ing ei­ther a re­build or a sig­nif­i­cant ex­pen­di­ture just to get the pro­ject back on track.
Your vi­sion,
our ex­per­tise
true