Scope
Unpacking the prob­lem
Project Types
Greenfield pro­jects
Greenfield pro­jects re­fer to de­vel­op­ing a prod­uct for a com­pletely new en­vi­ron­ment and lacks con­straints im­posed by prior work. When scop­ing prod­ucts that have no ex­ist­ing in­fra­struc­ture or user base, it is im­por­tant to take a prob­lems fo­cused ap­proach. Beginning the scope with a prob­lem state­ment, means that the team can di­verge on a myr­iad of dif­fer­ent ideas be­fore find­ing the most vi­able so­lu­tion.
The ob­serve phase of scop­ing is crit­i­cal for Greenfield pro­jects to val­i­date ideas through dis­cov­ery in­ter­views and user test­ing. Quantifying feed­back and com­par­ing it against mar­ket re­search will help to en­sure a us­able and lov­able prod­uct is de­vel­oped.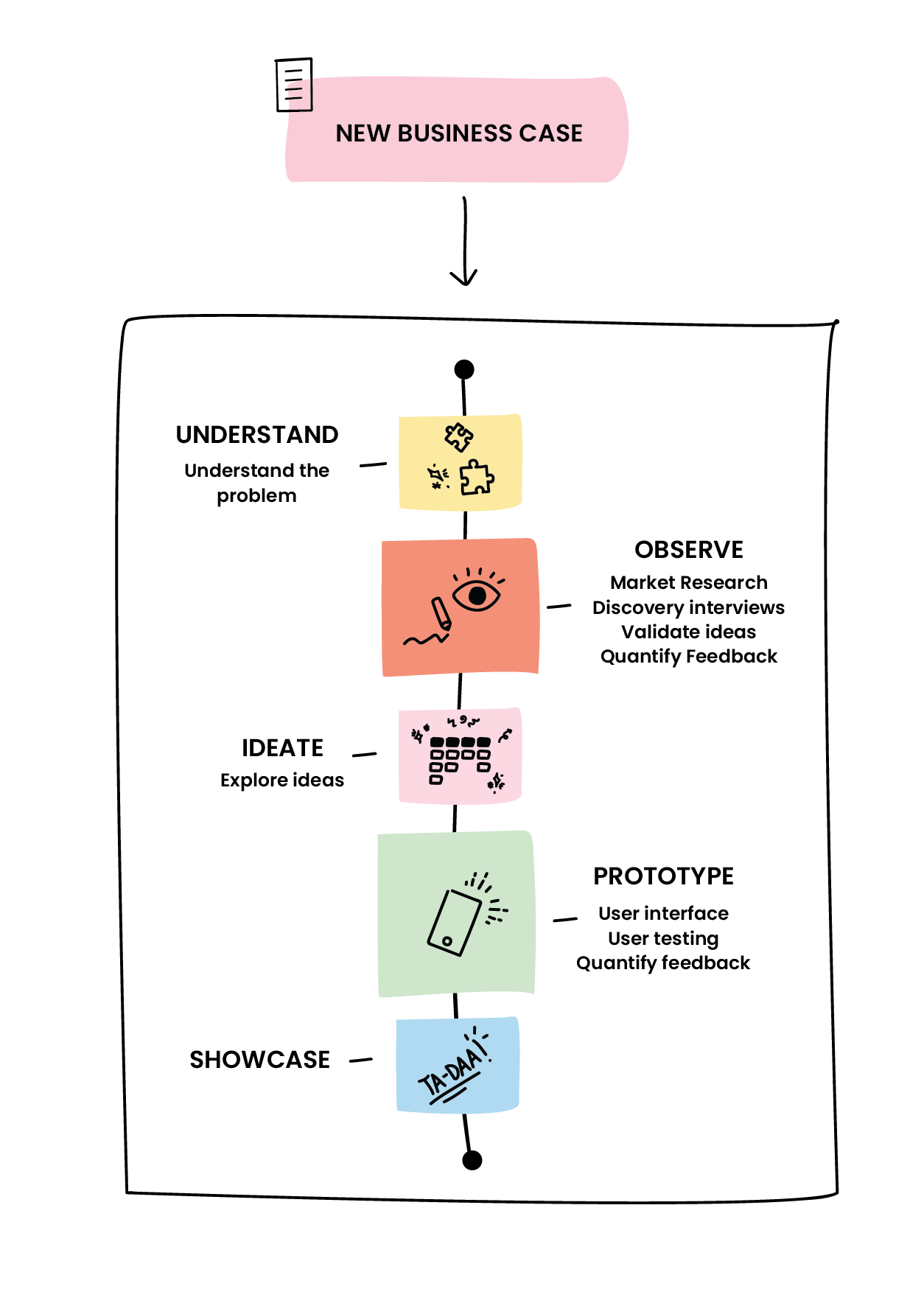 Brownfield pro­jects
Brownfield pro­jects re­fer to the de­vel­op­ment and de­ploy­ment of a new soft­ware sys­tem along­side an ex­ist­ing or legacy sys­tem. For ex­am­ple, a sys­tem that was de­vel­oped years ago is now legacy and the tech­nol­ogy is at risk of be­com­ing end of life. Modernising that sys­tem would con­sti­tute a brown­field pro­ject.
When scop­ing pro­jects where legacy soft­ware is in­volved, there is gen­er­ally a pre-de­fined so­lu­tion in mind. In this case, the cus­tomer will sup­ply a set of func­tional re­quire­ments or have a clear idea of their pro­ject goals. It is im­por­tant that the scop­ing team spend time to deeply un­der­stand the ex­ist­ing plat­form, so that they can de­sign the next phase of its roadmap.
The ben­e­fit of a Brownfield pro­ject is that there is an op­por­tu­nity to learn from the ex­ist­ing user base and make im­prove­ments. The risk, how­ever, is that it can be­come dif­fi­cult to con­strain the scope to a sin­gle prob­lem state­ment. As men­tioned above, smaller scopes are key to de-risk­ing the de­vel­op­ment work­load. The sim­plest way to ac­com­plish this is by break­ing the scope into man­age­able builds.
A worth­while note is that scop­ing pro­jects in this man­ner ham­pers a Product Designer's abil­ity to per­form val­i­da­tion of the un­der­ly­ing prob­lem, and in­stead as­sumes the va­lid­ity of the legacy (Brownfields) ap­pli­ca­tion.