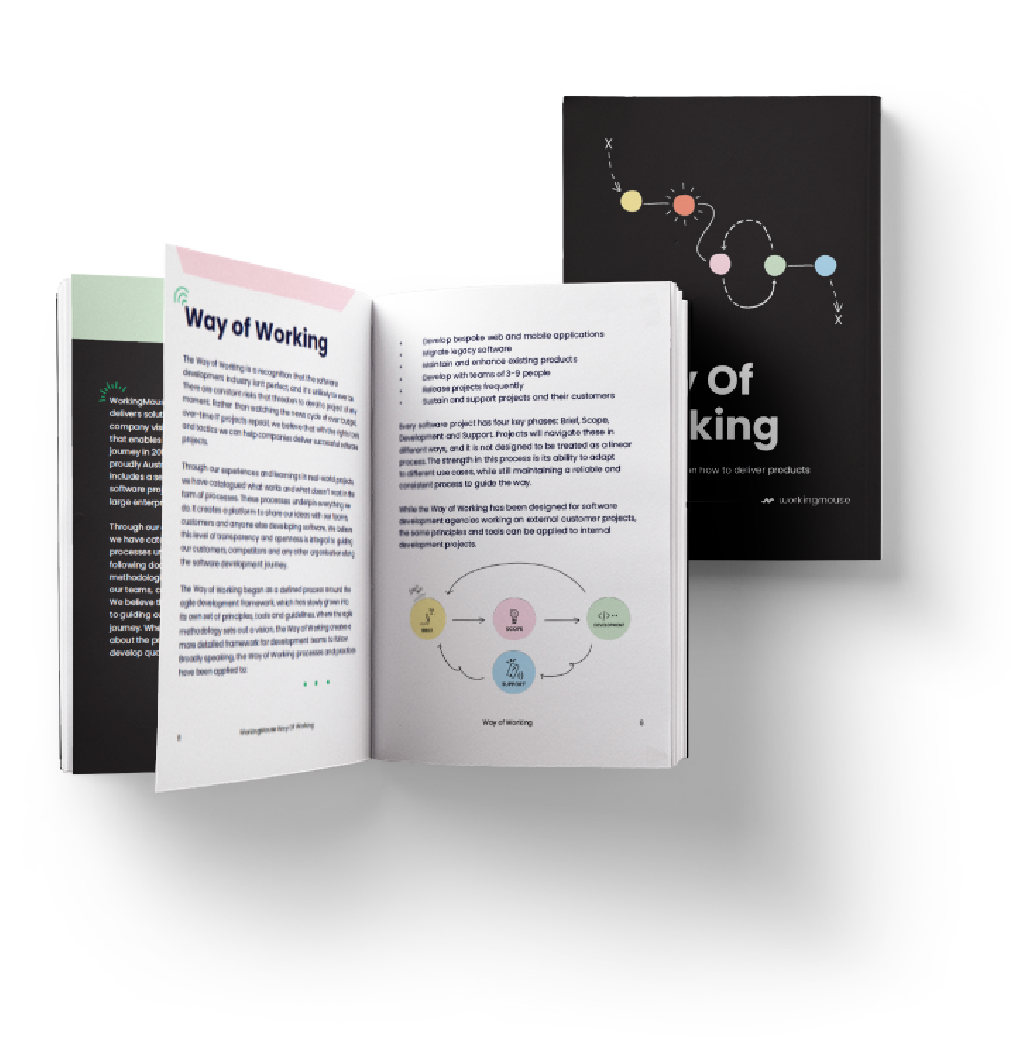 Our Recommendation:
Investigate & Evaluate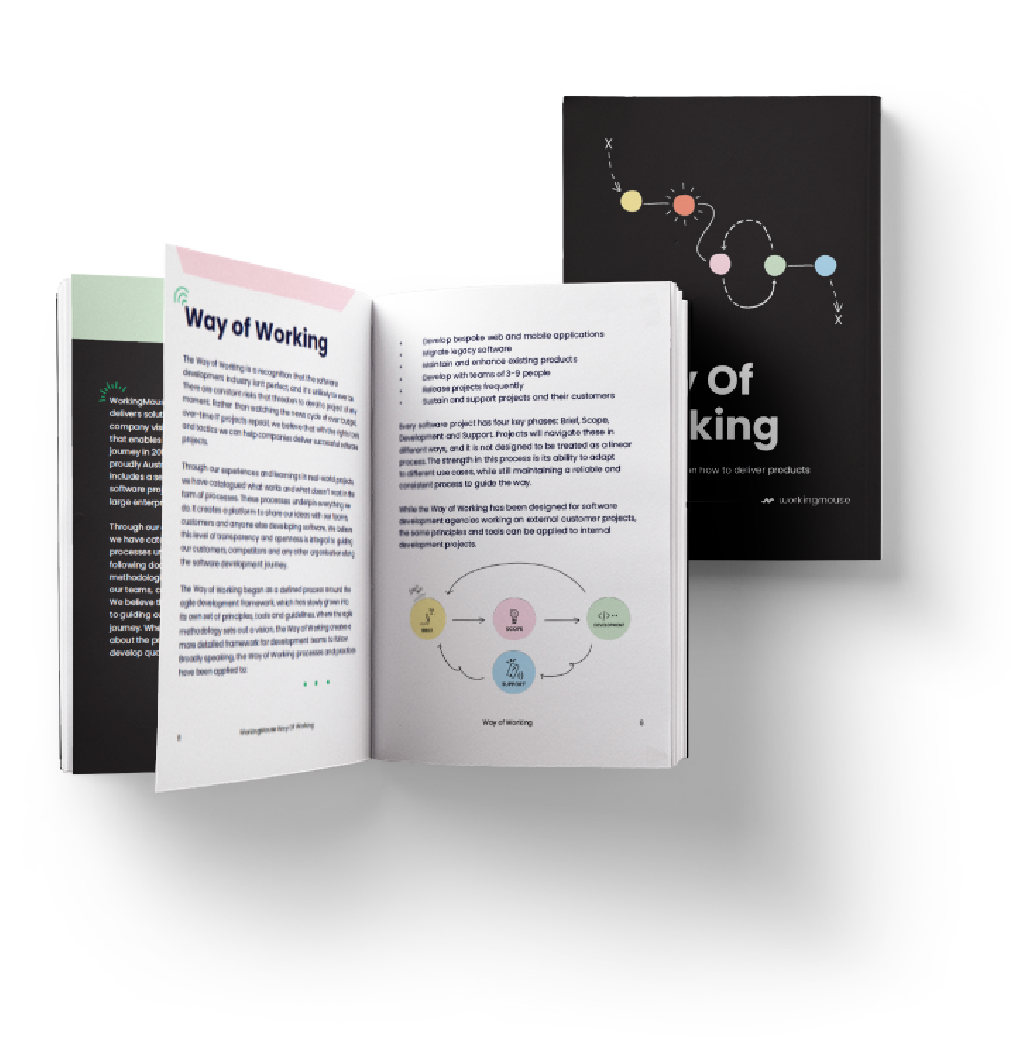 Based on your an­swers, we rec­om­mend gath­er­ing more in­for­ma­tion be­fore pro­gress­ing fur­ther. Building a soft­ware ap­pli­ca­tion is not easy and if done poorly, it can be an ex­pen­sive ex­er­cise with lit­tle re­ward. However, if done well, it can rev­o­lu­tionise your busi­ness.

That's why we want to set you up to suc­ceed with a wealth of knowl­edge be­fore you start mak­ing those tough de­ci­sions.
Get your copy of the Way of Working
What's Next?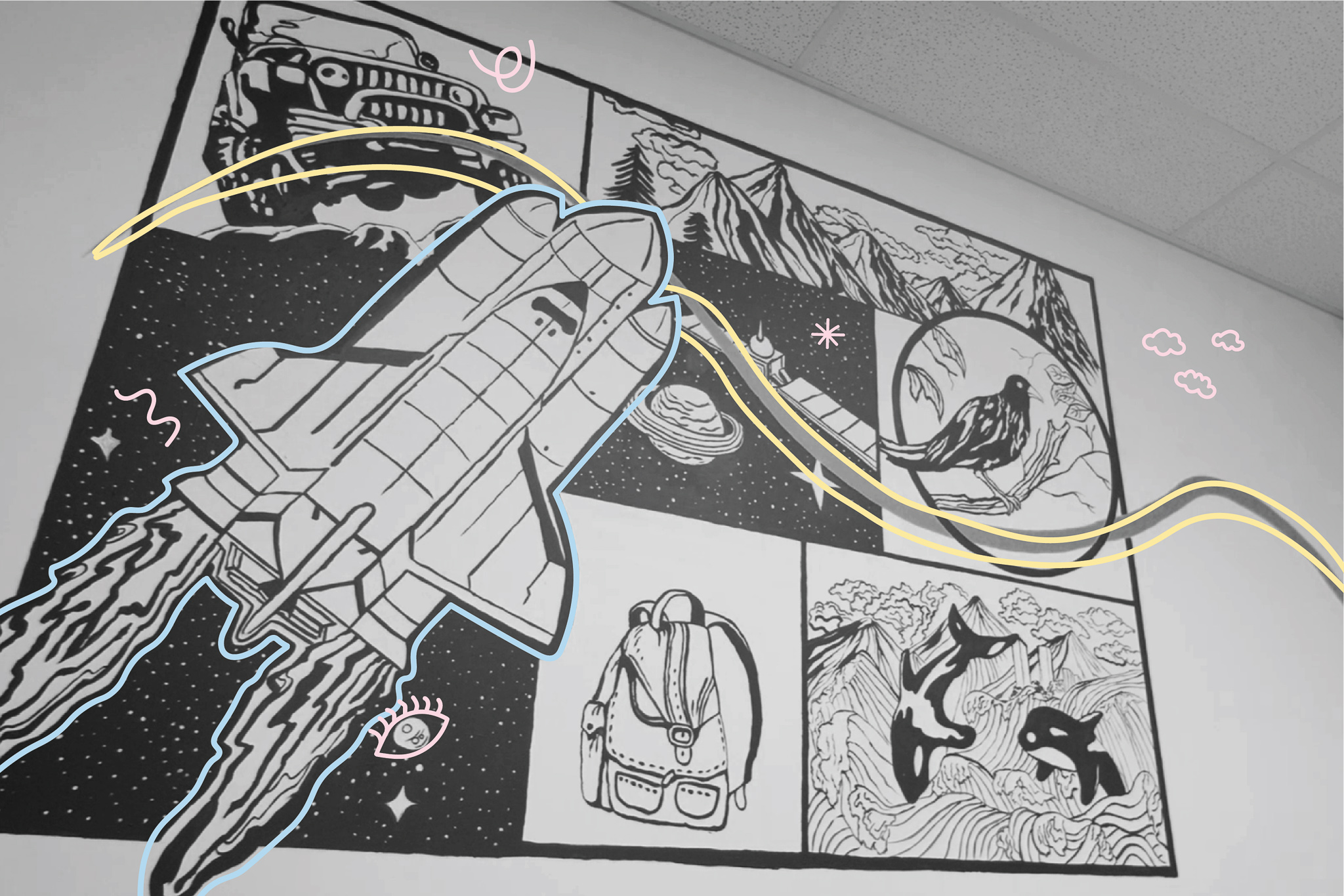 Understand the soft­ware life­cy­cle and the risks likely to oc­cur at each stage.
Find mit­i­ga­tion strate­gies you can use to defuse these risks early.
Develop the ini­tial goals and busi­ness case for your app.
Find this in­for­ma­tion by get­ting your copy of our ag­ile process us­ing the link be­low.
Get your copy of the Way of Working